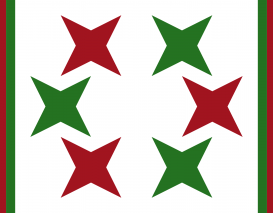 The Prosperous Land of
Left-wing Utopia
 🍆🍆🍆 
literally me right now
Influence
Auxiliary
WA Delegate
Political Freedom
World Benchmark
The Prosperous Land of Kethania is a massive, socially progressive nation, ruled by literally me right now with a fair hand, and notable for its museums and concert halls, smutty television, and ubiquitous missile silos. The compassionate, democratic population of 3.921 billion Kethanians are free to do what they want with their own bodies, and vote for whomever they like in elections; if they go into business, however, they are regulated to within an inch of their lives.
The enormous, liberal, socially-minded, outspoken government prioritizes Education, with Healthcare, Environment, and Industry also on the agenda, while Spirituality isn't funded at all. It meets to discuss matters of state in the capital city of Night Vale. The average income tax rate is 96.0%.
The frighteningly efficient Kethanian economy, worth 559 trillion gramms of Antimatter a year, is driven entirely by a combination of government and state-owned industry, with private enterprise illegal. The industrial sector, which is quite specialized, is led by the Information Technology industry, with major contributions from Tourism, Book Publishing, and Trout Farming. Average income is an impressive 142,764 gramms of Antimatter, and distributed extremely evenly, with practically no difference between the richest and poorest citizens.
Space research funding has hit a recent high while several military bases are being closed down, veterans are directed into environmental cleanup operations, a government program is underway to revitalize Kethania's beaches, and suburban backyards are seized by the government and turned into national parks. Crime is totally unknown, thanks to a capable police force and progressive social policies in education and welfare. Kethania's national animal is the Cthulhu, which frolics freely in the nation's many lush forests.
Kethania is ranked 5,505th in the world and 90th in The Communist Bloc for Smartest Citizens, with 105.19 Quips Per Hour.
Most Recent Government Activity:
World Assembly
Endorsements Received: 283 »
Westnesia,
Thambiaa,
Illeron,
Kerethia,
Amanor,
Avios,
Aspandastan,
Novopangaea,
Irfanstan,
The Soviet Union,
Post-Apocalyptic Chaos,
Vohlniya,
Nixem,
Kdogistan,
Incan America and Asia,
Donnoyet,
Sevinland,
Propatulia,
Kranovick,
Yeardland,
Jrvakiim,
Scarlet Soviet Federation,
Sovetlana,
Elmontia,
The State of Arstotzka,
Pantopian Empire,
Synturia,
Korica,
The Sovereign Nation of Damacles,
Dankuko,
The Democratic Forces of Freedom,

Vahys,
Worker and Kolkhoz,
United States of Stalinia,
Debsius,
Liliumtopia,
Rectal Anarchy,
New Soviet States of America,
Free Socialistic States,
Eisenwald-Falador,
Borslakia,
Uinted Communist of Africa,
Corlino,
Averdone,
Chromonia,
Morvalistan,
The Greater African Republic of States,

Baandiaterra,
Najap,
Tratiania, and 233 others.
Lilinia,
New Left World Union,
Manju,
The Yevreyskaya Oblast,
The United Socialistic World,
The Byzantine Soviet,
Stonia Loriel,
The Free Irish Union,
Libertossia,
Anturar,
West Middle Finger,
Union of Lesser Soviet Republics,
Vanmoriana,
Carrasovo,
Anarhic Morrowind,
Atabeyra,
The United Kindom under Socialist Rule,
Nigeland,
Kapeteyn,
New Austra,
The United Worker,
Luxemburgad,
Keivan Rus,
Caledonia and Anglia,
Koralo,
ANGEREY,
United States of the Soviet Republics,
Prosperpeace,
Socialised Capital,
Sowjet Republics,
New Tunis,
Cathernias,
Neo Combine,
Marinada,
Northwestern Finland,
Emmetz,
Blaist Blaland,
Dindrenzi,
Vanadrene,
Coaequales,
Marxist Uganda,
Eledhwen,
Southwestern Duke,
Malumterra,
Cassaracen,
Krontdia,
Antanox,
Socialist Federative Slavia,
Whyachi,
Euronistan,
Poland Republic,
Alurenia,
Lukotik Unjon,
Jafredonia,
Leviathenn,
Siberian Work Camps,
Stalliongrad and Far-Eastern Territories,
Federal Republic of Rogarland,
Almanastan,
Fayismo,
Soviet Felines,
Noctstan,
Integrated Socialists,
Strandzha,
Huelistan,
Deral,
Tanlahan,
Awesome Korea,
Nelsonopolious,
Pazakistan,
New Song,
Democratic Soviet Workers,
Votak Matim,
Northwest Korea,
Infigira,
Imperio Ignis Aeterni,
Czechelslovikivokistan,
Kitchen Nation,
Empire Of The Somn,
Eastern Proletarianistan,
Ilikebugs,
The Newfound Soviet Union,
Toddia,
Artlagia,
Nove Tera,
Domataka,
Norgenorge,
New Sovietky,
Full Communistan,
Montbellia,
Nadhaza Reza,
Sabado,
Batinium,
The peoples republic of the IOW and HI,
The Anarchist Collective,
The Philippine Commune,
Popular Portugal,
Khadrovian Union of United Republics,
The Workers Union of Habsburg-Lorraine,
SmaNam,
VargVineland,
Anathando,
Auferstandenxland,
Vega Industries,
The Cooperation,
United Democratic Peoples Republics,
Rauracy,
BoiVille,
Lenin-Marx,
Stizica,
Sahriastan,
BestKoreastan,
Antekset,
Kompotia,
Ivan Socialism,
Shiwagandu,
Alsora,
Yugoczechoslovakia,
Red Valia Worlistana,
Next Dawn,
Pertsjan,
Vonx,
Mameshchyna,
Acore,
Makhnomia,
Lynad,
Socialist Republic of Malta,
Marcith Unia,
Bodstia,
CommunistAnarchicDemocracy,
Socialist Skeletons,
Socialist Empire of Oceania,
Mollearova,
Strcya,
Gulagreed,
Garternay,
Trotskistia,
Creeporistan,
Progreurasia,
Sodoran Alesia,
Voloska,
Direm,
Ralkira,
Kanevria,
Novoyevraziya,
Algavich,
LeftWorld,
Greater Remland,
Latin American Socialist Republics,
Bushcraftersbritan,
Whoms,
Lad Jum,
Stalnogorje,
Roulix,
Ravens Guild,
Federal Benelux,
The Russian Nations,
PecoLand,
Asjodi,
The 6 Dynastys,
Primchantia,
Narodnaia Volia,
Vixa Verene,
Compia,
Kenton and Montagu,
Castlelvania,
United Nations of Earth Federation,
Sinsekai,
Baltic-Balkan Union,
Dusol,
Dolacja,
Strczya,
Theophilon,
Vologda Sosnogorsk,
United Serb Republic,
Anarcho-Communist Wales,
Sixth International,
Eastern Armed Warhearon Military,
Todrye,
Pormistan,
Jiromba,
ElacotroP,
Brazsi,
Somalistan,
Holy Vivatoes,
Democratic Sintian-Manouche Republic,
Silo Farm,
United Islands of Nordia,
Lyllica,
Republica Popular Socialista Iberica,
Ferlano,
Tronuxia,
La Gombe,
Ieyara,
Nordau,
Himalayans,
I am the one who knocks,
The Free Coasts,
Kaloge,
Amblibahdesh,
Amedalia,
Crawfordistan,
Do Not Annex Me Please,
Ekleipsis,
Sol Jandra,
Lubbaa,
The Alastan,
Muddas,
Oflandia,
Unhunted Unicorns,
Sjelania,
Jorpe,
Wadyki,
Combs,
Revmark,
Ard Fearann,
New Old Pross,
Favastium,
Leftopol,
Southern Soviet Macharia,
East Boulevard,
Khitma,
United Peoples Republic States,
Empire of Ivan,
Northern Sentisia,
Imperial Whiskey,
Sovoriver,
Castrotzka,
Kharaz-A-Kharak,
South Bashkortostan,
Red Hyenas,
Garpado, and
Salova.