WA Delegate:
The Militaristic Federation of The Sheika (elected 24 days ago)
Founder:
The Founding Nation of Assorro
Infection Rate: 93.7% (68.84 billion infected, 4.61 billion survivors)
Cure Status: Potential antibodies discovered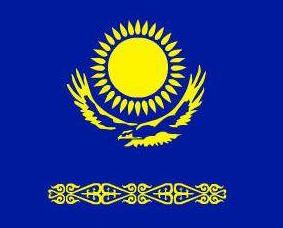 Infection Status: 4.7 Variable
Zombie Border Control: Borders Closed
Tags: Anti-Security Council, National Sovereigntist, Casual, Neutral, Independent, Large, Isolationist, and Password.
Regional Power: Extremely High
Absolution contains 59 nations, the 198th most in the world.
Activity • History • Administration
Today's World Census Report
The Largest Manufacturing Sector in Absolution
As a region, Absolution is ranked 16,278th in the world for Largest Manufacturing Sector.
Page: « 1 2 3 4 5 6 »
Absolution Regional Message Board
Loading...
Just a tad bit more difficult, though the sag harbor rum probably isn't helping matters.
Also, that 0.05% survival rate is top!
I really hope they don't take it personal but attacking us was not part of the plan. Was it?
It probably wasn't, but I'm a moron and didn't play along. Hope you all can forgive me.
It's already forgotten. That's just the way we roll around these parts. Well, that, and the fact that Atlantigria's baking tends to give me a big belly which really makes the rolling part kind of easy. XD
... though I still have walnet-crushing abs people. Don't think that I don't! It's just, Altantigria you see....
I missed something... what happened?
Also, are you knocking my baking Assorro? I'll have you know I spent two hours today shooting rockets at you, be nice to me.
Also because I like things in threes today..
That was every twenty seconds for two hours. BE NICE TO ME. >=/
I am a moron and infected several countries with zombie hordes. Sorry everyone...
lol I almost did on accident
What? Who said I was knocking your baking. Just the opposite, I can't get enough of it. So much in fact that I get a big belly on me because of it. Cookies for me please?
* Phew. Starts using Dialland as a Human Shield. *
And thanks by the way. So aaah, do you use a 60 watt or 100 watt bulb in that over of yours?