WA Delegate: None.
Founder: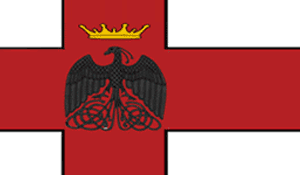 The Klaus Devestatorie Nation of TheNewTKoE
Last WA Update:
Embassies: TheDevestationEmpire.
Tags: Minuscule.
The Kingdom of England is home to a single nation.
Today's World Census Report
The Largest Black Market in The Kingdom of England
World Census agents tracked "off the books" deals and handshake agreements in order to study the size of nations' informal economies.
As a region, The Kingdom of England is ranked 12,158th in the world for Largest Black Market.
The Kingdom of England Regional Message Board
Loading...
Sorry I died. Promise it will happen again. But I always come back
I think I got the picture by now :P
There are suddenly lots of people here and I do not know why.
O_o
If a nation posts on a regional message board in the middle of a 1 man region and nobody else reads it, does it exist as legible pixels?
And you come back like, the day after my regular login!
And you're gone anyway. :P