WA Delegate: None.
Founder: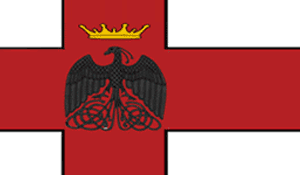 The Klaus Devestatorie Nation of TheNewTKoE
Last WA Update:
Embassies: TheDevestationEmpire.
Tags: Minuscule.
The Kingdom of England is home to a single nation.
Today's World Census Report
The Largest Agricultural Sector in The Kingdom of England
World Census bean-counters on horseback guided herds of cattle to slaughter in order to determine which nations have the largest agricultural sectors.
As a region, The Kingdom of England is ranked 19,028th in the world for Largest Agricultural Sector.
The Kingdom of England Regional Message Board
Loading...
Sorry I died. Promise it will happen again. But I always come back
I think I got the picture by now :P
There are suddenly lots of people here and I do not know why.
O_o
If a nation posts on a regional message board in the middle of a 1 man region and nobody else reads it, does it exist as legible pixels?
And you come back like, the day after my regular login!
And you're gone anyway. :P