WA Delegate: None.
Founder: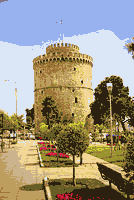 The Republic of Thessaloniki of Greece
Last WA Update:
Embassies: Eastern Roman Empire and Greece for Greeks.
Salonica is home to a single nation.
Today's World Census Report
The Most Extreme in Salonica
The World Census ranked nations on the basis of how odd, extreme, or fundamentalist their social, economic, and political systems are.
As a region, Salonica is ranked 22,871st in the world for Most Extreme.
Salonica Regional Message Board
Loading...
Ellinas eimai re pedia.. Yparxei periptosi kanenas ksenos na kserei tin analipsi? :P
Eimaste gematoi apo Boreious geitones kai alla kalopaida kai etsi einai kalytera na xekatharizoume pragmata !!
Kalws orises loipon sto NationStates !!
Exoume polles perioxes pou xreiazontai nations kai drasthriothta gia na proaspisoume ta ellinika dikaia ...
Tha harw na se doume kai sto Chat Forum kai na doume ki alla (oxi WA) nations apo esena ...
Geia sou Analipsi ... Twra h Thessaloniki tha exei WA Delegate ...
Congratulations Sarakinoi !! You are now Salonica WA Delegate !!
Congratulations Sarakinoi for your election !!
As we do every 6 months, we will run at this month our Alliance elections for all positions according our Constitution.
Alliance Constitution can be found at http://01EasternRomanEmpire.blogspot.com
Candidacies should be submitted at the respective threads for each position in our Chat Forum till August 16th.
Elections will take place from August 16th till August 23rd.
Results will be announed afterwards.
Good luck to everyone and "Live long and prosper" !!
Geia sou Kartebi !! Ti nea? O Dragon kathysterhse afou allaxe th seira me prwtovoulia tou alla h voitheia erxetai ... Mas afhse kai tous dyo mea adeia slots ...
Someone whispered to me that Skopjan pseudo-Macedonians want to invade this region?!
100 years today that Salonica is free again! September 24th, 1912!
Glory to the Greek Army that managed to secure the city for Greece!