WA Delegate:
The Empire of Herya (elected )
Last WA Update:
Embassies: The Bar on the corner of every region, The Western Isles, Union Mundial, ITALIA, Deutschland, The Glorious Nations of Iwaku, Equinox, Union of Free Nations, the Rejected Realms, Australia, Mediterranean, belgium, Scandinavia, Forest, The Order of the Grey Wardens, Nudist Dreamland, and 59 others.St Abbaddon, 10000 Islands, Groland, Novo Brasil, Greater Middle East, Novapax, Free Market Federation, The Coalition of Democratic Nations, Solid Kingdom, The Labyrinth, Greece, Elparia, Japan, Sunalaya, European Union, Union Hispanica, The Universal Order of Nations, The LCRUA, New West Indies, New World Union, The Slide Countries, Barbaria, Florida, Greater Ixnay, Yuno, One big Island, Krillin, The Commonwealth Of Furry Peoples, Novus Lucidum, Thalassia, Region Name, Christmas, nasunia, The United Ascendancy, The Interdimensional Community, Force, Council of Constructed Languages, Slavija, Philippines, Romania, Ireland, Venice, Commonwealth of Liberty, The Democratic Republic, First World Order, Gypsy Lands, The Cult of PCHS, Union de Naciones Latinas e Ibericas, Hollow Point, Laraniem, URA, Ridgefield, Union of Christian Nations, Gay Equality, Flanelistan, Europe, Unidos Brasileiros, Declansburg, and Philosophers.
Tags: Democratic, Enormous, Featured, Founderless, General Assembly, Human-Only, Independent, Map, Neutral, Non-English, Offsite Chat, Regional Government, and 3 others.Role Player, Security Council, and World Assembly.
Regional Power: High
Portugal contains 192 nations, the 113th most in the world.
Today's World Census Report
The Most Beautiful Environments in Portugal
World Census researchers spent many arduous weeks lying on beaches and trekking through rainforests to compile a definitive list of the most attractive and best cared for environments.
As a region, Portugal is ranked 2,359th in the world for Most Beautiful Environments.
Portugal Regional Message Board
Loading...
Nova sondagem. Votai! Votai!
Qual é a melhor música portuguesa a ter ido à Eurovisão?
page=poll/p=186723
Lusitanialand,
Astartia,
Portugalio,
Totaristan,

Arquipelago da Coruja,
Novo Portugal,
Prtugal,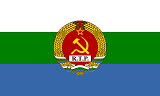 The Portuguese Workers,
Medar,
Kukinalia,
Alentejo and Algarve,
Reino do Vale,
Hugoland,
Olarista,
Union of Love,
The Peacful Union of The world,
Nookie Island,
Dominios Portugueses,
Ivanalnut,
Popular Republic of Arstotzka,
Ofiussia,
Pereiras,
Nea Athinae,
Ossela,
ZAKRYA,
Codyn
Por favor, se derem quote a esta mensagem apaguem as menções acima, para que as pessoas não sejam mencionadas mais vezes do que necessário, obrigado.