WA Delegate: None.
Founder: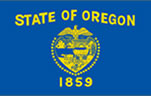 The Free Land of Oregonian
Oregon contains 4 nations.
Today's World Census Report
The Largest Automobile Manufacturing Sector in Oregon
World Census analysts extensively tested concept muscle cars in empty parking lots in order to estimate which nations have the largest auto industries.
As a region, Oregon is ranked 777th in the world for Largest Automobile Manufacturing Sector.
Oregon Regional Message Board
Loading...
Congrats on getting featured :p
I'm new yay. Go Oregon Go
congratulations Oregon!
10/08/13
"As a region, Oregon is ranked 512th in the world for Most Godforsaken."
De Ganja and Kurupt