WA Delegate: None.
Founder: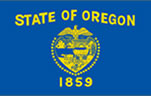 The Free Land of Oregonian
Oregon contains 4 nations.
Today's World Census Report
The Highest Crime Rates in Oregon
World Census interns were dispatched to seedy back alleys in order to determine which nations have the highest crime rates.
As a region, Oregon is ranked 9,612th in the world for Highest Crime Rates.
Oregon Regional Message Board
Loading...
Congrats on getting featured :p
I'm new yay. Go Oregon Go
congratulations Oregon!
10/08/13
"As a region, Oregon is ranked 512th in the world for Most Godforsaken."
De Ganja and Kurupt
HAHAHAHAHAHAHAHAHAHAHAHAHAHAHA