WA Delegate: None.
Founder: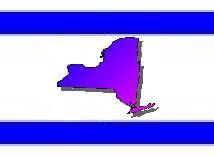 The Chromodynamic Flavor of Gell-Mannhattan
Last WA Update:
Embassies: Hell, Cashnatchee, Florida, The Bar on the corner of every region, Avadam Inn, Hippy Haven, Underworld, and The Iceberg Lounge.
Tags: Independent, Regional Government, Offsite Forums, Large, Casual, Featured, and Sports.
Regional Power: High
New York contains 56 nations, the 253rd most in the world.
Today's World Census Report
The Smartest Citizens in New York
The World Census eavesdropped on conversations in coffee shops, on campuses, and around cinemas in order to determine which nations have the most quick-witted, insightful, and knowledgeable citizens.
As a region, New York is ranked 7,718th in the world for Smartest Citizens.
New York Regional Message Board
Loading...
And I heard as it were the noise of thunder, One of the four beasts saying come and see and I saw, and behold...
A pale horse, and his name that sat on him was Death, and Hell followed with him.
They were given power over the earth to kill by sword, famine, plague, and by the wild beasts of the earth...
"Frank Sinatra is a once in a lifetime singer. Why did he have to come along in mine?"
Hello friends. Just stopping by.
The next issue of Hell's Bells is hot off the demonic presses!
Issue XXV: I'm Not Like Everybody Else;
Ask not for whom the bell tolls, it tolls for thee.
May 28th, 2017
Issue XXV.

I'm Not Like Everybody Else
Index
I. Interview with August
II. Spotlight News
- The NewsStand
III. Ask Fredd!
IV. Antifa v Anarchism
V. Artwork of the Damned
VI. Fall of THE TRUMP PATRIOTS OF AMERICA
Interview with
August
Interviewed by,
The Stalker

1. Welcome August, you know it feels like weíre have this interview in the wrong month. August, September, January, just how many month nations do you have? What is your origin story?
Thank you for having me! I agree, and August cannot come fast enough. I never liked the cold, and January is not mine, even if it is sitting in my jump point.
Origins? I started here a little over seven years ago, and anyone paying attention to feeder politics in early 2010 probably remembers all the turmoil in TNP. That is my first memory in the game, getting kicked out of the North Pacific repeatedly by Durk. Talk about a first impression! After that, I was in a few UCRs, and eventually founded my own, Ridgefield. It grew quickly, but I had to leave abruptly for a couple years due to real life. I returned to the game a couple times over the next five years, mostly lurking Gameplay and never doing anything significant. During one of those times, the nation release program began, and I picked up my current main nation. Finally, in January of last year, I came back after a couple years out (cue Hotel California in the background). Remembering how much fun region-building was, I decided to pick it up again, and put together the blueprints for several regions and an alliance to connect them.
2. Mighty leader of The Augustin Alliance, made up of four regions Conch Kingdom, Cape of Good Hope, Lands End, and Ridgefield, all of which you are the founder of. Tell us, how does that work? What is the day in a life of running this alliance?
A lot of running around and putting out fires backstage, so that everything looks presentable when the curtain opens!
Serious answer: The key has been staggering the launches and planning everything in advance. Following the launch of each region, we allowed some time for it to become self-sustaining before moving onto the next, and using the momentum from the previous region to support the next region's growth. It becomes a domino effect, where one community's development leads into the next and the efficiency increases on every cycle. Meanwhile, experienced officials (like Helaw, Tulov, Caffeine Addicts, and many others) make sure everything keeps moving internally.
The days are incredibly hectic, even without factoring in my absurd real life schedule. Since most of the setup work is done by now, a lot of my job involves dealing with other regions and people, answering piles of messages, commanding the JTF, and making sure the governments of the individual regions are running smoothly. Something is always going on--one region's delegate disappeared suddenly without a trace, we are currently involved in three separate occupations, there are always articles and dispatches that need writing, and I am working on something huge and exciting that will be announced soon. In short, I am booked, but I love it!
3. Your alliance made a big stir during the April Fools day event taking first place, how did that victory feel? What was your strategy? I want detailed notes.
Ah, the nuclear war. For us, it was a chance to show off, and we had a tremendous amount of fun with it! I knew we were not the biggest group out there, but we were probably unmatched in coordination. Not only that, we have people from around the globe living in our regions, so I figured we had a great chance at winning and generating a little publicity.
Going against my better judgment here, because I know someone will use this against us if there is another war event, but this was our strategy. Everything was organized on Discord. Allies, ambassadors, and spies alike came in to watch, but we kept nothing secret. The top priority was to defend all Alliance nations at all costs, while racking up points by striking at small factions. Shield-builders would watch the incoming tab and shoot down any threats instantly. Others would build thousands of warheads and dump them on defenseless nations, making sure to maximize their efficiency for points. Meanwhile, our unique position as R/D independents, several early peace treaties with major R/D factions, and our status as relative unknowns protected us from the most intense barrages.
All this kept us hovering in the top five, occasionally hitting #1, until we got together with the UDS and planned to take down TWP. That was the turning point, and catapulted us into the top spot permanently. Shortly thereafter, we hit Exodus jointly with the UDS, and that sealed the deal. The Black Hawks came fairly close, but I think the deciding factor was the huge number of people we had online even at four in the morning. Exhausting? Certainly, but we gained a lot of activity and new people out of the ordeal, so I think it was worth it.
(Now, there are a few key strategies I withheld, but some things you need to get from the source!)
4. Youíre also Director of the Joint Task Force, the Augustin Alliance military and Diplomatic Corps, had some playful large scale operations fairly recently, tell us about that, and who is your next target?? What is the alignment of the JTF? Raider, independent, Imperialistic, something crazy? What Iím asking is, are you the light in the darkness, or are you the darkness?
The JTF is independent, and has been described by some as the only true independents on the field today. We raid and defend with near-equal regularity, and are happy to work with almost all active gameplay organizations. Just last week, a group of JTF soldiers was caught on video helping an old lady cross the street. Not a minute later, they turned around and started kicking a bunch of puppies. Of course, they mugged the guy recording it and stole his camera, but they published the video anyway and donated the profits to charity, the maniacs.
In recent weeks, we have been making our share of noise, executing the first two JTF-led operations back-to-back and supporting several other organizations on the side. We took St Abbaddon first, which was a high-profile occupation mostly involving small or new organizations like ourselves. That led to a liberation and a massive pile-off against defenders and the NPO. When that finished, we got back on our feet by hitting everyone's favorite region, DankMemes. The founder was revived just hours before we had planned to clear out the entire region, which ended the operation. All this gave us valuable experience and some great relationships with other organizations, and you can expect much more of the same for the rest of the year!
(Next target? All I can say is that if your region has "meme" or "kek" anywhere in the name, better sleep with one eye open.)
5. Now the tuff questions, which of your four regions is your favorite!? None of this I canít choose or theyíre equal nonsense. What is the real goal of the Augustin Alliance? Is it to conquer NationStates? Cause just between you and me thatís my goal.
My favorite? That really is difficult. The whole point of the Alliance is to offer people a choice between completely unique regions, while maintaining a high standard of quality for each, and the whole time allowing access to a wider group of people with varied interests through Discord and embassy-connected RMBs. Each of the four has a different focus and theme, but the single, unified community itself is the most amazing thing about the AA.
If I absolutely had to pick a favorite region, I would say Ridgefield. It is the oldest, the first one I ever made, and I spent years trying to get it back after a region-squatter snatched it. These days it is the smallest, but only because recruiting has not begun in earnest. I think its structure (meritocratic and quality-focused, with mandatory WA membership) is the most interesting and unique of them all. Now, I will sit back and wait for five hundred non-Ridgefield-residents to come bite my head off for this.
6. If you sold me, *cough* I mean made a Faustian bargain with the Devil for your soul, what would you ask for?
The password to your region.
...Uh oh, did I break it?
OK, I would ask for more ambitious players interested in leading AA regions!
Spotlight News
Compiled by,
The Stalker

Need more News? Visit The NewsStand!


The NewsStand is your one-stop non-stop news shop, bringing you the latest and best publications from around NationStates. Here you can find your favorites fast, or leisurely look for new titles. And all for the one-off price of an up-vote.
ďWeíre actively seeking new and established titles to add to The NewsStand. To deliver the service effectively, we're aiming to be a top 20 dispatch. Currently slot 20 is held by the offer of a free potato. Being voted more popular than a potato will clearly be challenging for us, but we believe our ruthless ĎWild-Thing-eats-Potatoí corporate attitude will get us there.Ē
~
All Wild Things
------------------------------------------------------------------------------------
(Hell's Bells welcome submissions for future Spotlight News articles, contact
The Stalker for details.)
Ask Fredd!
Advice Column by,
Freddland

Fredd,
An international wheeler dealer like yourself has probably made some enemies. Whoís on you list?
Interested
Interested,
Iíve made a bunch. But they donít stay on my list very long, if you know what I mean. Former occupants of my enemy list include
Easter Bunny (trespassing-multiple times, took him out with a land mine)
Santa Claus (see Easter Bunny)
Elvis (I stepped on his blue suede shoes and he tried to hit me, so self-defense)
Jimmy Hoffa (boredom)
Tooth Fairy (tried to remove my teeth with pliers, so I disemboweled him/her)
Some people still on my list (not-dead-yet)
The Pope (If he doesnít pay off his gambling debts soon)
Stalker (boredom)
Beeker (This would actually be a public service)
Most of the population of France (I just donít like the French)
Fredd
-----------------------------------------------------------------------------------------------------------
Have a question for Fredd you'd like to see answered in the next issue of Hell's Bells? Submit here via telegram to
Freddland.
Antifa- an annoyed pile of gibberish I felt compelled to churn out.
Article by,
Zen Beatitudes

Before we run into an outcry of hurt feelings let me say outright that this is written in response to my RL encounters with people who identify themselves as 'Antifa', which is to say Antifascist. This has nothing to do with the NS movement of the same who have been doing their thing for ages.
For myself I work in the Public Transport sector and am active in the trade union movement representing almost 300 drivers as their elected delegate. I am more an Erisian anarchist inasmuch as I would call myself anything. What follows are simply my feelings at the time of writing and not representative of me at the time of reading for I am a verb.
Firstly, I take umbrage at the entwining of my precious black flag with the red. This represents a fundamental ignorance of what the far left has consistently done to anarchists historically whenever the chance arose. The opposition to fascism is not sufficient grounds to forgive our enemies, and by enemies I refer to anyone actively advocating a system of government or the greater manifestation of control as The State. To me the forms of communism that have held ascendancy globally are as repulsive as those of the far right, perhaps more so for the disingenuous declarations that are touted to gain ascension. These are not systems that seek to destroy capital or renew its base value in any equitable fashion, but to appropriate it for themselves. Honestly I see the far right and left as creatures cut from the same cloth, one of iron fisted state control. I am not opposed to fascism more than any other form of government. It is the traditional conflict between totalitarian regimes and communist groups more than anything that prompts this waving of flags; it is not an anarchist issue.
The fighting of sexism, racism and all the other social injustices that these people feel they are opposing is a definitive non sequitur. That they can stand against what they perceive as injustice yet support the form of social organisation that creates and encourages the injustice demonstrates an aborted thought process. It puts me in mind of the Dead Kennedy's song Nazi Punks F*ck Off and the line 'In a real Third Reich you'd be the first to go'. The idea that this sort of protest, however truncated in reasoning would be tolerated in a world ruled by communism is worse than wishful thinking. While I certainly agree that communism as has been practised thus far is not the theoretically pure version that some authors would have us envision as paradise on earth, it is the reality we must judge it by. Anarchism on the other hand has proven in its historical practice to be exactly what it calls itself on paper and this is yet another reason I am angered by the diminishing of our cause and the tying of it to that of tyranny.
The targeting 'Fascism' in the current climate and using the current president of the US as some sort of emblem of this is just painful. That one particular face of the machine that runs your lives is better or worse than another is frankly ridiculous and the fact that so many have fallen for this oldest of ruses is a pathetic indictment of both cognition and awareness. Verily the cause if lost when those that should be promulgating genuine rebellion happily jump into vetted and approved channels without realising they have done so. While they 'fight' fascism they are conversely tacitly supporting democracy and relegating themselves to the vanguard of the system that they should be opposing. In America, capitalism is equated with democracy and thus we have supposed anti-capitalist, anti-statist people fighting for the preservation of capital in its current statist framework. This makes my brain hurt and I've tried to share this perspective with some of those who have prompted this outpouring, and the consistent response is 'Democracy is better than Fascism'. I find it baffling that one form of control can be preferred over another simply because people have been indoctrinated to think of free market capitalism as benign when in fact it is by far the more insidious of the two. This is an utter failure in critical thinking as well as thinking generally.
This acceptance of the state disproves entirely the Anarchistic claim the black flag tries to represent in the antifa union. Whatever your particular bent of anarchism, the demolition of the state structure is a central feature, in fact it is THE feature of your belief. To leave even a minimal framework of government leaves one in the adolescent stoner van of rebellious Libertarianism, forever doomed to lack the conviction to stride genuinely free of the comforting confines of parental control. The fact that so many people throw up the tired argument of 'How else would it work' is one of the greatest indicators to me of how lost and malleable we have become generally. A lack of imagination is a prime indicator of slavery, and just because someone can't imagine a way forward does not mean that one does not exist. The inability to remove possibility from the limitations of our own perspective leaves us in bondage, enslaved to the lies of supposed certainty in a universe where there is no such thing. We must be contrary with ourselves more than anything, for our consciousness is nothing but the bad handwriting on the name tag pinned upon the robot that you think you control.
And that we have veered to this particular juncture tells me it's time to wrap it up lest we lose sight of the original aim here. In summation let me say that defining oneself by individual issues is to short change yourself in the most grievous of manners for it leaves you wide open to manipulation. Judge all things based on your internal compass equally and forget not that the world is wide and contains more sins than you can imagine. To protest one thing is to lessen the import of others and limits what you as a human being are able to create in this world.
Always remember the actual place is not the map of that place and it's only ignorance if you leave it that way.
From your mind arises the universe.
~wetwork
Artwork of the Damned
"Angel Meme"
Meme by, Unknown

Fall of THE TRUMP PATRIOTS OF AMERICA
Article by,
The Stalker

Early May THE TRUMP PATRIOTS OF AMERICA (TTPoA) began a spamming war with Hell. Like many regions Hell was spammed by the former embassy collecting region of TTPoA for weeks.
Upon rejecting the 4th or 5th request to Hell, The Stalker set up a new
thread in technical with an idea for a feature that once a nation was banned from a region they couldnít request embassies anymore. An idea well received and liked by many, to everyoneís surprise Violet actually added it to the game!
TTPoA however did not like it, and proceeded to create a bunch of inappropriate nations and regions to further spam Hell. Which were quickly deleted by the mods. Having the feature added and inappropriate regions deleted, The Stalker thought that would be the end of it. A week went by before TTPoA began to spam Hell once again. The Mad King knew he couldnít just ignore repeated attacks on Hell and began a campaign among TTPoAís embassy regions to encourage them to close embassies with TTPoA. Within a day 20 embassies began to close, 10 more aborting construction with them.
In a rage the leaders of TTPoA, who may have just been one person, mass created and spammed Hell will lude and vulgar region embassy requests. So bad that the mods tired of his repeated harassment puppet swept him leaving TTPoA founderless.
The Stalker then began to reach out to like minded individuals to encourage someone to hit TTPoA for their insults of Hell, only to find The West Pacific Armed Forces (TWPAF) were already planning to take the region.
Later that night TTPoA was taken with ease by TWPAF, with support from Kawaii Armed Forces, Eastern Pacific Sovereign Army, and South Pacific Special Forces. Appointing a puppet nation of The Stalkerís to help dole out the justice.
Maybe two days later, TTPoA was swiftly refounded.
So falls THE TRUMP PATRIOTS OF AMERICA.
We hope you've enjoyed our twenty-fifth issue of Hell's Bells. Nations interested in contributing to future issues should contact
The Stalker for details.
Important Note: In payment for having enjoyed our Newspaper you are expected to up arrow this factbook. Failing to up arrow this factbook means you are willing choosing to forfeit ownership of your soul to
The Stalker for all eternity instead. Thanks for reading.
Read factbook

(Up arrows welcome)
Hope you guys enjoy!
The next issue of Hell's Bells is hot off the demonic presses!
Issue XXVI: Heathens;
Ask not for whom the bell tolls, it tolls for thee.
August 8th, 2017
Issue XXVI.

Heathens
Index
I. Rise of the Seven Sins
II. Spotlight News
-Manson's Friendship Challenge
III. Ask Fredd!
IV. Bewitched after Dark
V. Artwork of the Damned
VI. Interview with Cynical Alcoholics
Rise of the Seven Sins
Article by,
The Stalker

The dragon stood on the shore of the sea. And I saw a beast coming out of the sea. It had ten horns and seven heads, with ten crowns on its horns, and on each head a blasphemous name. The beast I saw resembled a leopard, but had feet like those of a bear and a mouth like that of a lion. The dragon gave the beast his power and his throne and great authority.
The Department of the Seven Sins
Coming three years now, the Mad King has ruled the Kingdom of Hell. Building a new vision and forging a strong united kingdom from the ashes.
One of the heads of the beast seemed to have had a fatal wound, but the fatal wound had been healed. The whole world was filled with wonder and followed the beast. People worshiped the dragon because he had given authority to the beast, and they also worshiped the beast and asked, ďWho is like the beast? Who can wage war against it?Ē
The Department of Lust, Hellís Bells
The beast was given a mouth to utter proud words and blasphemies and to exercise its authority for forty-two months. It opened its mouth to blaspheme God, and to slander his name and his dwelling place and those who live in heaven.
The Kingdom of Hell is very pleased to announce the establishment of the Department of Wrath, Hellís first military branch.
It was given power to wage war against Godís holy people and to conquer them.
Led by the Vice President of Wrath
Altmoras the department has seen early success working on joint missions with the Grey Wardens and other defenders.
5 Liberations

99 Defenses

Participating Troops
Altmoras
Dravkian
The Baphomet
Mrev the Dead Goblin
The Department of Greed
Underworld has tripled its regional population and is now larger than Hell itself in residents and World Assembly membership. Henceforth making Underworld the body of our Kingdom and Hell the head.
The Department of Greedís expansion brought the first ever presidential elections in Underworld.

Eothania, aka Asmodeus, now leads Underworld as its President and WA Delegate. To run Underworld for his 66 day term and alongside his chosen cabinet.
Underworld also welcomed itís new Overlord
Daisy Johnson. A long time resident of Underworld and the third Overlord to take up the role after the previous Overlord
The Baphomet retired. The Overlord helps co-rule Underworld alongside the elected President.
And it was given authority over every tribe, people, language and nation. All inhabitants of the earth will worship the beast.
Kyraina has been crowned the Prince of Hell. A devoted loyal Hellion who has and will continue to serve alongside the Mad King to ensure the security of Hell, help run the Department of the Seven Sins, and expand the Kingdom of Hell.
Then I saw a second beast, coming out of the earth. It had two horns like a lamb, but it spoke like a dragon. It exercised all the authority of the first beast on its behalf, and made the earth and its inhabitants worship the first beast, whose fatal wound had been healed.
Spotlight News
Compiled by,
The Stalker

Manson's Friendship Challenge

Hey NS! It's me, your favorite online rockstar!
I've been in the shadows developing this challenge for a while, and I thought today would be the day to share it with the rest of the world.
Have you just joined NS, and you're having trouble making friends? Or, are you a veteran player, that wants to meet new people? Now you can! Participate in this simple challenge and start new friendships today!
Backstory: When I was new to NS, I felt alone and scared. My friend who had introduced me to the game grew inactive, I was all by myself. Later, my friend grew active again and he moved into the region known as Avadam Inn. I followed him there and his inactivity grew again, and he ceased to exist eventually. I became good friends with all of the people in the region, and later, I became dedicated to the region. They are a big branch of my NS family, I will never forget them. As a couple of years passed, I came to where I am today, still quite alone. I met a quite a few of my friends by putting random letters in the world search bar. I met one of my best friends, The Stalker, this way. We talked for a while, and then I decided to move a nation into his region, Hell. Even small things like this, shaped me into who I am. I still look for new friends this way, and I encourage you to do as I do.
Our Purpose: To unite and make NS friendlier! Everyone needs a friend!
Ways You Can Help: Pin this dispatch in your region, or you can put #MansonsFriendshipChallenge in your WFE or on your RMB.
How To Make Friends The Manson Way
1. Go to the world.
2. Click on the blank search box in the top right corner.
3. Type in three to four random letters, and hit search.
4. Click on the first nation that pops up.
5. Send them a telegram saying hi, and how you wish to talk more and even maybe become good friends.
------------------------------------------------------------------------------------
(Hell's Bells welcome submissions for future Spotlight News articles, contact
The Stalker for details.)
Ask Fredd!
Advice Column by,
Freddland

Dear Fredd,
What can I do about all the sex, nudity, and violence on my TV?
Sincerely,
Prude
Prude,
When thereís sex, nudity and violence on TV, I usually slather my genitals in IcyHot, put on my head to toes latex suit and attach a car battery to my nipples using jumper cables. Hope that helps.
Fredd
---------
Fredd,
Everybody says you're REALLY old. How old are you?
Curious
Curious,
I'm so old that...
- I remember when that big ditch in Arizona was known as The Medium Sized Canyon
- I ran a taco truck for the workers building the pyramids
- when Noah didn't want to bring some of the animals, I brought them on my boat. So, yes, I'm responsible for skunks, cockroaches, scorpions and banana slugs.
Fredd
---------
Dear Fredd,
What are some of your favourite fetishes? And what are your kinkiest fetishes? Is it true you possessed Adolf Hitler just so you could make him eat poo?
On a related note, are you the same entity as or related to Freddy Krueger? I like how Freddy doesn't JUST slice-n-dice deserving teenagers with his razor glove, he f's with their minds first, like the time he made gaping mouths appear on the arms of a injecting drug-addicted teen.
Your #1 fan,
--Buer
Buer,
Where to begin? As someone whoís done it all and seen it all, I tend to get a little bored with the regular stuff. See my answer to ĎPrudeĒ for my usual Friday nite. Lately Iíve been experimenting with a combination of Komodo Dragons, spiked gag-balls and death-metal yodelling. Iíll let you know how it turns out.
Your question about Adolf is close to correct. But, you need to capitalize Poo. Havenít seen the little Ďhunnyí monger lately, have you?
Kruegs, while a fishing buddy of mine, is a different person than me. Always liked his style. I think the mind-fvcks he deals out are due that cocktail he smears on his blades.
Fredd
-----------------------------------------------------------------------------------------------------------
Have a question for Fredd you'd like to see answered in the next issue of Hell's Bells? Submit here via telegram to
Freddland.
Bewitched after Dark
Article by,
Ingskalla

My brief excursion to the "Spirit of America" and incipient foundation for the Anglo-American colonies was mutually informative and entertaining. The local populace of New England were accommodating, gregarious, and most of my interactions with them were pleasant enough overall. After checking into our hotel, my family and I uberd over to explore Central Commons downtown Boston and Granary Burying Ground near southern end of Boston's Freedom Trail. Being in the profession and applied science of Thanatology and general interest in historical cemeteries, I saw the burial grounds of founding fathers and signatories of the Declaration of Independence. John Hancock and Paul Revere's gravesites included in my trail exploration. In visiting Salem on the second day evening, my father, sister, a family friend, and I went on the tour of historical Salem. Which was appropriately enough hosted by a self-purported Wiccan sorcerer and professional photographer. Now when our warlock chauffeur-guide, fashioning a prominent stalk of Vandyke chin stubble and a trenchcoat, possessed an adroit volume of knowledge on the background Salem Witch trials. I founded myself nodding in concordance when when he castigated the cogent ilks of theocracy of the era and proceeded onto on a brief but impassioned diatribe about the precarious ramifications of merging matters of governance and local zealous superstition. However as it was necessary to lighten the tone, Jeff interspersed the morose content with original witticisms, zingers, and comedy of an esoteric taste which many of the tourists and I were humored by.
He spoke upon at large regarding the zealous wave of hysteria that disseminated throughout colonial Massachusetts, the allegations poised against Bridget Bishop and a few of the eighteen total victim obituary execution stories, and we visited Salemís Gallows Hill. At The Burying Point, Jeff exclaimed how "fitting" the gravestones of the falsely accused and executed young women are angled toward Judge John Hathorne, ďThe Witch Hanging JudgeĒ. Later on, we visited Howard Street Cemetery near one of New England's oldest penitentiaries. In 1692, accused warlock Giles Corey was pressed to death by large stones. After days of excruciating agony and noble protest, Corey succumbed and cursed Sheriff George Corwin and the entirety of Salem from his fleeting breath with the harrowing final words of ďDamn you! I curse you and Salem!Ē. In consequence of the very public and grotesque nature of Coreyís protest, many Salem inhabitants at the time began to question the witch trials.
Our tour group, omitting us Skandies, comprised of several young couples and their ill-disciplined brats, a few random normies, two Ivy League co-eds prattling on about the fallacious relation of Harry Potter to the contemporary resurgence of witchcraft, and a brooding thug with presumably his thotty squeeze. Salem proper, noting the charming Colonial New England architecture and dilapidated roadways, hosts a surfeit of Wiccan themed gift shops and psychic/New Age reading centers. I was surprised to discover that Salemís tourism industry, which is a considerable sector of their local economy ($100 million), apparently attracts more than a million visitors from across the U.S. and abroad annually. Around All Hallow's Eve, more than 500,000 visitors and members of the white-magicians/Neo-Pagan demographic travel to Salem to partake in handfasting cerenomies for their Samhain celebration. This holiday is among the most important sabbat for the Druid-Wiccan scene, an occasion to honor ancestors and the harvest.
Beyond that, I sampled the culinary pride pf New England and itís signature seafood dishes at restaurants, went on a yacht tour off of Boston Harbor, scored some brewskis at a Irish-American tavern ďMr. DoodlyĒ, and explored Faneuil Hall and a couple shopping promenades in downtown Boston. In what can accurately be coined as a legit occult experience, I would encourage others interested in modern sorcery and early colonial American history to travel to the this bewitched city of Essex county.
Artwork of the Damned
"No Clue"
MS Paint by,
-Anton Szandor LaVey-

Interview with
Cynical Alcoholics
Interviewed by,
-Anton Szandor LaVey- AKA
The Baphomet

1. Hello Cynical! Nice of you to join us today. What is the story? When and how, did you find Hell?
Cynical Alcoholics (Cy): Haha, you're going to have to give me a minute on that one.
Baphomet (B): Lol, wasn't it around 2005?
Cy: I found Hell shortly after I found NS, which was a f*cking long time ago, earlier, I believe 2003 possibly.
B: 2004?
Cy: I need to look it up, need to go read the history. I know stalker has it down somewhere, anyway, the proper answer is a Long Ass Time.
B: July 2003 Hell Elders Big Jim P and Cynical Alcoholics arrive in Hell.
Cy: There you go. I thiiink I was never really a part of any other region. Other than the one you were created in, the pacific or whatever it was. But to be honest I have no idea how or why. It was nearly 15 years ago, and if there's anything that characterizes my experience with nationstates, it's apathy. As my history with NS has essentially been logging in on and off long enough to prevent my account from being permanently deleted.
2. Did you enjoy reigning as Hell's delegate from 2007-2009? Was it difficult?
Cy: Uh...yes. Sure. I enjoyed it insomuch that it was relatively quiet, and not much happened. Which again, is characteristic of my entirely unremarkable history with NS.
No, it was not difficult to occasionally log in and make sure no one was attempting to raid us. Until that one time when maybe someone did. I think. It was a decade ago.
3. Can you remember anything about the late Hell ancients, Miss, One Bad Asp, or any others?
Cy: I'm pretty sure Miss was pretty chill. I think OBA was a nazi or a white supremacist though. Maybe. Or perhaps the other way around. Either way, one was cool, one was a Nazi. Probably.
Like, a literal nazi. Not a fascist style ruler of the region. Just for clarification.
4. You and Big Jim P arrived in the same month, how would you describe your relationship?
Cy: I'm pretty sure one time we may have both posted on the regional message board in a sequential order. A whirlwind romance if I've ever had one.
5. Haha! Did anything change when The Stalker first joined Hell in 2007 with his nation, Evil Personz?
Cy: Sure, why not.
I never said this would be a good interview.
6. Well, you caught me there! Could you please describe your current role in Hell? (How active are you? Do you continue to help out? Etc.)
Cy: Opsec comes first. Can't discuss matters of the deepest, most inner circles of hell. We let that Dante guy in and he sung like a canary in a coal mine.
7. Ah! I understand completely! Are you a part of any other regions besides Hell?
Cy: No, I am not. In fact, in my near 15 years on NS, I have never made a single alt.
8. Really?! Would you ever like to change that?
Cy: The only other region I have ever spent any time in is Lazarus, after resurrecting myself some indeterminate number of times.
No, not really. That would require a fair amount of effort, which would betray my true nature.
9. How long to you plan to stay on NS?
Cy: Indefinitely, I suppose. Never thought about it being a thing to stay on or off of. It just is.
10. Well, this is the end of the interview! How would you rate my journalistic skills? From 1 tormented soul to 10 tormented souls.
Cy: 10 tormented souls, for after each question, I added one more soul to the Tormentor. We've got a good Tormentor in Hell, you know. You can't just find these things lying around any more. The tech is long gone. Anyway. It's been a pleasure. Pardon me now while I ignore all of my issues for another few months.
We hope you've enjoyed our Twenty-Sixth issue of Hell's Bells. Nations interested in contributing to future issues should contact
The Stalker for details.
Important Note: In payment for having enjoyed our Newspaper you are expected to up arrow this factbook. Failing to up arrow this factbook means you are willing choosing to forfeit ownership of your soul to
The Stalker for all eternity instead. Thanks for reading.
Read factbook

NS Forum:
viewtopic.php?f=12&t=331170&p=32294414#p32294414
Enjoy!
Hail NY! The next issue of Hell's Bells is hot off the demonic presses!
Issue XXVII: Six Feet for the Devil (Operation Bite-Mark)

Ask not for whom the bell tolls, it tolls for thee.
November 13th, 2017
Issue XXVII.

Six Feet for the Devil
Index
I. Operation Bite-Mark
II. Spotlight News
-NS World Fair
III. Ask Fredd!
IV. President of Underworld
V. Artwork of the Damned
-Pumped up Stats
VI. New Sheriff In Town
Nuke Day, Operation Bite-Mark, and How the Devil Ate their Brains
Article by,
The Stalker

It all began on the eve of the Mad Kingís third year anniversary of ruling Hell, August 29th, the mods had decided to celebrate this by marking the date as the start of the annual Nuke Day game.
Once again the The Horsemen of the Apocalypse would ride. Hell, Underworld, Glass Gallows, Middle Earth, Hippy Haven, and all bringers of the apocalypse reunited for round two.
While the first N day had been a mad spree of nonstop attacking everyone resulting in high strike count, but ultimately leading the Horsemen being demolished by everyone in return. Round two allowed for a more planned and calculated approach, making allies and out maneuvering our enemies allowing us to maintain 10th place for the bulk of the event, sitting up there with factions 3 to 10 times our size.
There the Mad King and the Horsemen of the Apocalypse sat, a twisted King Author narrative played out sitting around the round table deciding who next to nuke. Then towards the end of the event Paul Revere burst in the door screaming the nukes are coming!
The United Free Alliance faction based out of the region The Free Nations Region had been watching. The supposedly defender region saw the Horsemen of the Apocalypse, the only successful high ranking founderless region based faction and thought hereís a good target to destroy. So they infiltrated Hellís discord and plotted their strike.
The Mad King pleaded his case, think of the demon babies he screamed as nukes laid waste countless sinful demonic souls. Nuking the dreams of the founderless communities who worked so hard on one of the few events theyíre on a fair footing for. Causing the Horsemen to fall from 10th to 12th place, taking almost half our score.
The Mad King knew he couldnít let this slide. I mean who nukes the King of Hell and gets away with it? So he thought of a plot, and he thought of it fast.
Thus Operation Bite-Mark was born.

A highly trained covert team of Zombie Ninjas began moving nations into The Free Nations Region throughout the following months. Lead by the Mad King
The Stalker, the team included;
Daisy Johnson,
New Paristan,
Freddland,
Aibohphobia,
The Iron Helm,
Mrev the Dead Goblin,
Donkervader,
SherpDaWerp,
Vogel Tori,
Eothania,
-Anton Szandor LaVey-, and
Irishplace.
The Stalker and his 12th zombie apostles set forth on their mission to get brain eating revenge against those who had nuked the Horsemen. At the start of the event The Free Nations Region had roughly 330 nations in the region, with approximately 15-20% of those nations moved in by Operation Bite-Mark. The amount of puppets per team member varied greatly, with the Stalker having over 25+, Daisy Johnson had roughly a dozen, and the rest ranging from half a dozen to just one or two.
The attack plan was to hit them hard and hit them fast soon as the event begun, and it went flawlessly. At the start of the event Operation Bite-Mark went to work, targeting large inactive nations to do the most damage and avoid detection from active players. Working thought was theyíd start ejecting nations as they caught them hording other nations, but that with enough nations embracing the horde and carefully using just a few puppets at a time throughout the event we could cripple any chance of survival.
However it soon became clear no one with border controls was on for the first few hours of the event. With Zombie hordes so easily researchable, and it taking over an hour to research the cure. Operation Bite-Mark quickly turned into a slaughter. We focused on taking down anyone researching the cure, their leadership, and anyone active. An hour or two in the mission was already a success, but we kept at it devouring and consuming their brains into the night. Most players logging on to find themselves zombified. Revenge never tasted so good.
Meanwhile in Hell, this year was the first year Hell ever survived, coming in 21st place for most survivors and no infect, with 731 billion survivors and no deaths.
Never underestimate the King of Hell, darling.
Spotlight News
Compiled by,
The Stalker

NS World Fair VI

This yearís
NS World Fair has begun preparations! Scheduled to run from December 15th through December 21st, will be accepting bids for regional host now till November 20th.
Hell will once again be in attendance, to corrupt the masses and further our goals of conquering NationStates through a demonic cult shadow government that runs Gameplay.


Last yearís booth
------------------------------------------------------------------------------------
(Hell's Bells welcome submissions for future Spotlight News articles, contact
The Stalker for details.)
Ask Fredd!
Advice Column by,
Freddland

Fredd,
How often do you get comments for Hells Bells?
Dytarma
Dharma,
Almost never (if they know whatís good for them).
Fredd
-----------------------------------------------------------------------------------------------------------
Fredd,
How did you start out with this column?
Dytarma
Guarana,
Persistent little bugger, arenít you? I was tricked into it. I thought I was signing a contract with Stalker for a cool set of Ginsu knives, but I didnít read the fine print. Turns out I have to write this column for all eternity. And the knives were dull after a week. Rotten bastard.
Fredd
-----------------------------------------------------------------------------------------------------------
Have a question for Fredd you'd like to see answered in the next issue of Hell's Bells? Submit here via telegram to
Freddland.
The Iron Helm elected Second President of Underworld!
Compiled by,
The Stalker

Congratulations to The Iron Helm, former Speaker of Underworld, on being elected the second President of Underworld!
Voting Results
The Iron Helm: 5
Comfortes: 0
Bloodmoses: 1
(Voting open only to WA Underworlders.)
Campaign Speech
My people, sons and daughters of Underworld,
The President is the heart of our land, our traditions are its body, and the people, its blood. I believe that one day we shall rule NS my friends. Our armies shall thunder across the endless lands and it shall tremble beneath them, as in the beginning the very earth shook beneath the wings of our dark master as he fell from the heavens to our realm. He was Underworld, just as I am Underworld and you are Underworld. His face is my face, and your face. His strength, our strength, for his purpose runs through our veins. Our former President Eothania, labored diligently to build Underworld into a monument of greatness that now watches over us. When it was complete, so to was his time to rule complete, yet even as our President departed from the seat of power, I who served him best, stood ready. And a new day dawned for Underworld. In time, each President must heed the call of our great master and depart these lands to serve a greater purpose, for the day his reign comes to an end so continues the eternal vigilance of his successors. The Helm stands now, as it always has, ready to serve and to defend. As speaker of the people, I have watched our realm grow, and I have seen the future of our kind; stand with me now, and I shall be your sword and shield. This I vow to you my friends, while I serve our hallowed land, so shall the long dark of Underworld endure!
Acceptance Speech
My People,
Sons and daughters of the endless darkness, we have seen the ending of another era in our region, the passing of the torch to another generation. It is with great dignity, solemn resolve, and unending gratefulness that by your will, I assume the mantle of leadership. I vow that this day shall begin a new era for Underworld, and together we will rise to greatness unknown in our history. I cannot accomplish this goal alone, it will require you, you the strength in my arm and the holders of my dreams. Together we shall make Underworld great, united, and undivided. Thank you my people, and may the long dark of Underworld Endure!
Artwork of the Damned
"Pumped up Stats - Dasa Rodiland"
Parody of

Pumped up Kicks by,
Dasa Rodiland
All the other nations with the pumped up stats ya better run better run, faster than my gun
All the other nations with the pumped up stats ya better run better run, faster than my armies.
Max Barry works a long day, Heís commin to me, with a big update, I canít wait for mor stats, theyíre gonna happen, sometime in the future
All the other nations with the pumped up stats ya better run better run, faster than my gun
All the other nations with the pumped up stats ya better run better run, faster than my armies.
[x2]
Moderatorís gotta quick hand, heís loaded with bans, so inevitably hitting all the innocents, gotta watch out, gotta watch out.
All the other nations with the pumped up stats ya better run better run, faster than my gun
All the other nations with the pumped up stats ya better run better run, faster than my armies.
[x3]
*Instrumental*
*whistling*
All the other nations with the pumped up stats ya better run better run, faster than my gun
All the other nations with the pumped up stats ya better run better run, faster than my armies.
*bows*
New Sheriff In Town, Beginning Legacy Of Eothania aka Asmodeus
Article by,
Eothania

Where do I begin? Hmmm, letís start with when I first joined Underworld, well second time. Felt like years ago but really it was about 4 months or so. The first time I joined Underworld was a bit over a year ago but had complications in life so I stopped playing on NS. Anyway, joining Underworld was the best decision I made on NS over my many years of playing. First time I introduced myself on the Discord, I felt like I belonged. Everyone was great, easy to get along with and active. So after introducing myself and getting comfortable with the community as well as talking with Stalker, a big opportunity rose. The first ever presidential elections in Underworld. I thought to myself, itís a opportunity to really connect with everyone and help make a difference. So I ran as a candidate and soon after was picked to be president of a great region. It was a big responsibility and a lot of work but I managed to get through it. The bonus of it was besides also being WA Delegate, I got to meet more great people in the community. Had a great team to work with during the beginning phase of my presidency. Sadly after a month, my team started to become inactive and I was left with just one official, Iron Helm and Stalker. Despite doing a lot by myself in the sense, it wasnít bad. I got to understand what it really takes to be a leader and work for a better cause. During my last phase of being president, we got a new Overlord, Daisy. She helped me keep Underworld going in the right path. I couldnít have done what I did without the great people supporting me in Underworld. So now after serving a little over two months as President and WA Delegate, I agreed to enter the inferno of Hell. It is currently now where I reside and will continue to until the end. Now that Iím in Hell, I shall do what Iíve done in Underworld and keep us going in a positive path for growth.
You canít wait for opportunity to knock on your door, break down the door and make opportunity work for yourself. Life is full of chances, life is full of pain and even though the struggles may be overwhelming, you learn from it and you become something better for yourself and for others.
- Asmodeus
We hope you've enjoyed our twenty-seventh issue of Hell's Bells. Nations interested in contributing to future issues should contact
The Stalker for details.
Important Note: In payment for having enjoyed our Newspaper you are expected to up arrow this factbook. Failing to up arrow this factbook means you are willing choosing to forfeit ownership of your soul to
The Stalker for all eternity instead. Thanks for reading.
Read factbook
Hope you guys enjoy!
Hail New York! The next issue of Hell's Bells is hot off the demonic presses! Issue XXVIII. You're a Mean One, Mr. Grinch

Ask not for whom the bell tolls, it tolls for thee.
December 26th, 2017
Issue XXVIII.

You're a Mean One, Mr. Grinch
Index
I. Play of the Game for the Win
II. Spotlight News
-Robot Santa Visits Hell!
III. Ask Fredd!
IV. Hell Christmas Carols Vol. 2
V. Artwork of the Damned
VI. IN THE AGE OF FUTURAMA
Play of the Game for the Win
Article by,
The Stalker


(Image provided by
Blood Wine, a meme heís really proud of)
With the return of the Gameplay Awards
run by an unknown host, this year people began to ask who is this host? Last yearís voting allowed for both public and private voting, and the end results came across as sketchy with a number of categories winners differing from the public results.
Some were concerned with the hostís ability to tell puppets and route out multi voters, while others concerned they might be cherry picking the winners, asked they reveal themselves to create some accountability or to restrict voting to public voting only to ensure accurate results. Despite the number of gameplayers requesting the host reveal themselves or do public voting, the host largely ignored these concerns pushing ahead with keeping private votes and not revealing themselves either. Leading to a boycott of the Gameplay Awards 2017, and the start of a number of spinoff awards.
First came Cormacís
Miniluv Awards, a promising transparent alternative awards that would later be cancelled for personal reasons. Followed by a few other attempts, including a joke awards by
The Southern Onion.
Enter the
Play of the Game awards, hosted by the unlikely duo of The Roman Empire and The Order of the Grey Wardens. With public voting, transparency, and accountability, Hellís Bells endorses Play of the Game as the official Gameplay Awards of NationStates, so saith the beloved Devil of NationStates and eater of souls. We encourage our readership to participate in the Play of the Game awards! Voting ends the 27th!
Golden Gameplayer Award: Cormac, Zaolat, Roavin, Todd McCloud, Plagentine, Onder, Jakker, Krulltopia, Yuno
Influential Gameplayer of the Year: Roavin, Zaolat, Yuno, Festavo
Raider of the Year: Plagentine, Zaolat, Ever Wandering Souls, August
Defender of the Year: Vincent Drake, Zaolat, Roavin, Frattastan
Rising Gameplayer of the Year: Liliarchy, Zaolat, Marilyn Manson Freaks, Escade, August, Roavin
Rising Raider of the Year: Liliarchy, Zaolat, Hired Contractor, Jay
Rising Defender of the Year: Merlin, Zaolat, Vincent Drake, Altmoras
Non-Aligned Organization of the Year: Lily, Harem of Awesome, Bloopsej, Augustin Alliance, Legio Pacificus
Raider Organization of the Year: The Roman Empire, The Black Hawks, The Red Fleet
Defender Organization of the Year: The Order of the Grey Wardens, The Rejected Realms Army
Startup Organization of the Year: Lily, The Roman Empire
Invasive Operation of the Year: Japan, Ankh Mauta, Operation Eclipse, Africa, Illuminati
Defensive Operation of the Year: Japan, St Abbaddon
Gameplay Thread of the Year: The Roman Empire, Lazarus mega thread
Gameplay News Outlet of the Year: NWB, The NewsStand, EBC Radio, The Rejected Times
Most Controversial Event of the Year: Condemn Canterlot, NSWF, Lazarus, Brunhilde Scandal, CAIN, Gest/TI,
Biggest Event of the Year: Search for GP Awards, Sedge & CG retiring, Nuke Day 2, Brunhilde Scandal, Ivo's retirement, Operation Eclipse, Talico existing, Zaolat existing
Spotlight News
Compiled by,
The Stalker

Robot Santa Visits Hell!


Itís the violent-est season of the year, and Kringlebot has come dispensing mugs of Xmas fear!
Sugarplummy visions will be dancing in your head, when I cane you from the comfort of my sled!
Hell takes up Futurama theme for December!
Let's see who's been naughty, and who's been naughty.
Mobsters beating up a shopkeeper for protection money: very naughty.
Shopkeeper's not paying their protection money: exactly as naughty.
Ho, ho, ho! It's time to get jolly on your naughty asses!
You DARE bribe Santa?! I'm gonna shove coal so far up your stocking, you'll be coughing up diamonds!
------------------------------------------------------------------------------------
(Hell's Bells welcome submissions for future Spotlight News articles, contact
The Stalker for details.)
Ask Fredd!
Advice Column by,
Freddland

Dear Fredd,
Can you explain this whole Santa Claus thing to me?
(1) Santa rewards "good" little boys and girls? Whose definition of good? Frankly, I find the prospect of little boys sitting on an old fart's lap to beg for presents more than a little creepy.
(2) Santa brings coal to naughty little boys and girls? Is that not a little redundant for those of us in Hell?
(3) Are Santa and the Nazarene BFF or not? SC is usually portrayed as the patron saint of Greed, and JC is...not. Usually when the two appear together, they're depicted fighting (from South Park to fundamentalist Christian churches). Which is fake news and which is not? How can I tell?
(4) Why is Santa's workshop able to crank out the latest electronics for the rich kids, while the poor kids get nothing? Is it good to be rich and naughty to be poor?
(5) If Santa were going to visit all the Christian children on Earth in one night, he would have to travel so fast that he, the sled, and the reindeer would instantly burt into flames, hmmmmm?
(6) Since when do reindeer fly, anyway?
(7) Why is Robot Santa trying to kill me? Is that just Robot Satan in drag?
(8) Since Santa enslaves all the elves at the North Pole to work in his sweatshop, why don't the Little People boycott Christmas?
(9) Do Bumbles really bounce?
(10) What are your favourite Christmas songs that do not mention SC or JC?
Your BFF,
--Buer
Buer,
Too many effing questions. I'm way to far into the brandy/eggnog for this crap.
1) That borderline pedophile Santa just uses a dartboard.
2) Everybody gets a present. Good or bad. Like you said, coal is a present to us murderous bastards.
3) Southpark got it right. Mortal enemies.
4) Slave labor. In the offseason he rents out the elves to tinpot dictators. Then he buys knock offs from china.
5) See #4. Sends out the elves. The little sots screw up most of the requests. That's why you got a toy train instead of the transformers you wanted back when you were little.
6) JATO bottles can make ANYTHING fly.
7) I put out a contract on you (too many effing questions while I'm trying to get drunk). And yes.
8) They have regular insurrections and revolts. Google 1842 elf riots for a good example.
9) If you drop 'em from high enough.
10) Highway to Hell. And eff you if you don't think that's a christmas song.
Fredd
-----------------------------------------------------------------------------------------------------------
Dear Fredd,
How does Hell celebrate the new year? Got any new year's resolutions? I like to celebrate by drinking too much eggnog and resolving to do it again next year.
Sincerely,
Resolutions Joe
Joe,
Good question(s). Tormenting damned souls is a popular pastime year round but it takes on special significance around the holiday season. Fresh souls who, until recently enjoyed life, get special tortures during the joyful season. Boiling in eggnog. Roasting (along with chestnuts) over a yule log. Twigs of holly under the fingernails. Presents from Satan Claus (usually mouthfuls of boiling sh!t).
My last resolution was in 1542 when i resolved to give up making @#*$ing resolutions. But eggnog is good. My recipe is 10 parts brandy to 1 part eggnog.
Fredd
-----------------------------------------------------------------------------------------------------------
Have a question for Fredd you'd like to see answered in the next issue of Hell's Bells? Submit here via telegram to
Freddland.
Hell Christmas Carols Vol. 2
Parodies by,
The Stalker

Twelve Days of Christmas in Hell
On the Twelfth day of Christmas the Devil sent to me,
Twelve Demons dancing,
Eleven false prophets preaching,
Ten angels falling,
Nine Circles of Hell blazing,
Eight Evil Thoughts twisting,
Seven Deadly Sins enticing,
Six hydra heads hissing,
Five Golden Pentagrams,
Four riding Horsemen,
Three barking Cerberus heads,
Two Minotaurs,
And a Mad King in a lake of fire!
The Stalker is Coming to Town
You better watch out, and i'd like it if you cry
Better not be surprised when I drink your tears, I'm telling you why
The Stalker is coming to town!
He's following your every move, And taking your picture twice;
He's gonna find out if your single or if he's gonna have to stab someone nice.
The Stalker is coming to town!
The Stalker sees you when you're sleeping, He follows you when you're awake, He knows if you've taken a shower or not, he's just obsessed for goodness sake!
You better watch out! You better not run,
You better not try to escape my love, I'm telling you why,
The Stalker is coming to town!
The Stalker smells you when you're sleeping, He collects your hair when you're away, He knows if you've been out on a date, and will stab them because he knows he's the one.
You know i'm watching out, and I got some drugged candy canes for you to try,
You better love me or i'll murder you, I'm telling you why
The Stalker is coming to town!
Satanic Christmas
I'm dreaming of a Satanic Christmas
Just like the ones I used to know
Where Cerberusís teeth glisten and demons listen
To hear tortured souls scream while it snows
I'm dreaming of a Satanic Christmas
With every demon deal I make
May your days be numbered and doomed
And may all your Christmases be evil
I'm dreaming of a Satanic Christmas
Just like the ones I used to know
Where Medusaís eyes glisten and demons listen
To hear lost souls weeping while it snows
I'm dreaming of a Satanic Christmas
With every Hellís Bells I write
May your days be scary and full of fright
And may all your Christmases be Satanic
Hellís Bells
Dashing through the lake of fire
In a demon-horse open sleigh
O'er the lost souls we go
Laughing all the way
Bells on Krampus ring
Making the fires bright
What fun it is to murder and sing
A slaying song tonight
[Chorus]
Hellís Bells, Hellís Bells
Corrupts you all the way
Oh what fun it is to kill
With a four horsemen apocalypse on the way, hey
Hellís Bells, Hellís Bells
Consume souls all the way
Oh what fun it is to sell your soul
In a Devil worshiping cult today!
A day or forever ago
I sold my soul to him
And too soon, the fiery bright
Was all within my sight
The first horsemen was cruel and crazed
Misfortune seemed my lot
He got into a murderous rampage
And then we all got shot
[Chorus]
A day or forever ago
This story Iím forced to tell
I went out on the burning lake
And on my back I fell
A demon was riding by
In a demonic-horse open sleigh
He laughed as there I sprawling lie
Then quickly ran over me
[Chorus]
Now the ground is red
Go it while you're still alive
Murder the innocent tonight
And sing this slaying song
Just get a virgin tied up
With sixty-six as your speed
Hitch them to an open sleigh
And crack their skull, so you can eat their brains
[Chorus]
Hellís Bells, Hellís Bells
Corrupts you all the way
Oh what fun it is to kill
With a four horsemen apocalypse on the way, hey
Hellís Bells, Hellís Bells
Consume souls all the way
Oh what fun it is to sell your soul
In a Devil worshiping cult today!
Artwork of the Damned
"The Tree" (scene from the story of Apollo and Daphne.)
14x11 Acrylic & Oil by,
The Stalker

IN THE AGE OF FUTURAMA
Article by,
Buer the Demon AKA
Dr George

Since Hell has chosen Futurama as its Christmas theme of 2017, let me put on my prognostication glasses and hazard some guesses about what things may look like in 1,000 years. There will undoubtedly be things that no one has really anticipated, like the internet or Google or smart phones. Here are some more probable guesses, in my humble opinion.
SCENARIO 1: Things continue on a relatively linear course from here. Despite the growing popularity of greener technologies from the 21st century forward, global warming continues unabated, with droughts, super storms, rising sea levels, new plagues from tropical regions ravage humankind, and the rest, until the collapse of human civilization in the middle of the 23rd century and the extinction of humankind (and 99% of Earthís genome) in the mid-25th century. Without excess carbon being pumped into the atmosphere, Earth is beginning to cool down to a point where extremophile bacteria and simple plants and animals from around vents at the bottom of the oceans are beginning to repopulate the sea. With algae and multicellular organisms having already evolved, evolution kicks into high gear much more quickly than in the beginning, so the seas will be repopulated in a relatively short time and land might start to be colonized in another 10,000,000 years or so.
SCENARIO 2: Exxon-Mobile-Chevron-Texaco and the other big hydrocarbon companies (perhaps with government prodding) shift their business models into green energy production and carbon capture. Even so, humanity loses several major coastal cities, including NY City, New Orleans, Tampa, Miami, Barcelona, Sydney, Nice, Cape Town, Rio, and more. Still, we dodge the bullet of catastrophic overheating and although civilization has slowed down for centuries and a large number of animal and plant species have gone extinct, life endures. Although there is considerably less land area on the planet, we have begun colonizing the shallow seas with both floating cities and submerged cities. After an extended hiatus, permanent, self-supporting colonies have been established on the Moon and Mars; while life there is still hard and challenging, the future looks bright.
SCENARIO 3: Between technological advances and an overwhelmingly green culture, the worst of global warming has been averted, natural habitat has been preserved and expanded, and some formerly extinct animals, including the woolly mammoth and the passenger pigeon, freely roam Earth once more. Technology advances furiously along, yielding practical, efficient fusion reactors before 2150, giving humankind virtually unlimited power at home and opening up practical space travel. With continuous acceleration from fusion drives, travel at relativistic speeds has become possible; hence, the nearest star systems are only decades away, putting them in reach of a single personís lifespan, particularly since nanotech has revolutionized healthcare, making a human lifespan of 120 fairly standard, with the tantalizing possibility of finally understanding aging as a disease and being able to drastically slow, stop, or even reverse it. The entire solar system is colonized with mining in the asteroid belt yielding enormous resources for the ever-expanding human footprint. A sufficiently Earth-like planet has been found in the Goldilocks zone of Alpha Centauri-A and plans for terraforming it are nearly complete. Many millions of fusion-powered drones are exploring the galaxy; as they do not need to slow down to explore a given solar system, they continue going very, very quickly and our knowledge of the cosmic neighborhood is growing exponentially. One probe sent a single picture of what appeared to be artificial structures of a planet in a nearby star system before the probe mysteriously went off-line.
SCENARIO 4: Global terrorism provokes wars between nations across the globe: China vs. India, Iran vs. Saudi Arabia, The Russian Federation vs. the EU, Nigeria vs. Egypt, Argentina vs. Brazil, etc. Quite by accident in a military lab in the USA, which officially is neutral in the great wars, scientists make the breakthrough for warp drive, with undreamed of faster-than-light speeds enabling humans to travel the diameter of the solar system in a day, with even greater speeds theoretically possible. Because hydrogen bombs have destroyed many of the worldís great cities and dramatically increased background radiation, the remaining humans largely abandon Earth, which slowly reverts to a natural state. Scientists are speculating that some of the surviving great apes will eventually follow the course of human evolution in a general sense. The few remaining humans live in cities shielded from the radiation, while old growth forests cover most of the planet.
SCENARIO 5: Trump calls off the 2020 elections and declares himself leader for life; following a meek struggle, America largely assents. Jews, immigrants, LGBTQ persons, the very poor, journalists, prominent feminists and intellectuals, and many others are portrayed as ďthe enemies of the people,Ē rounded up, killed on the spot or sent to concentration camps or simply disappear. This time, humanity ends in 2025 instead of the mid-25th century. The planet is so irradiated by the wars that all multicellular life forms are killed and only a few extremophile bacteria remain. By the time the radiation has died down sufficiently for life to attempt to recolonize the planet, the Sun has begun its exit from the main sequence, is burning helium, and expanding into a red giant, first expanding beyond the orbit of Mercury, then even Venus. Massive solar flares regularly strike the surface of the earth, which has already been sterilized for millennia. The solar flares blast away the remnants of an atmosphere, the remnants of the oceans, and eventually, the crust and mantle of the earth, leaving a Mercury-like planetary core as the innermost planet.
We hope you've enjoyed our twenty-eighth issue of Hell's Bells. Nations interested in contributing to future issues should contact
The Stalker for details.
Important Note: In payment for having enjoyed our Newspaper you are expected to up arrow this factbook. Failing to up arrow this factbook means you are willing choosing to forfeit ownership of your soul to
The Stalker for all eternity instead. Thanks for reading.
Read factbook

Hope you guys enjoy! Happy Holidays!