WA Delegate: None.
Founder: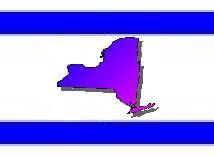 The Chromodynamic Flavor of Gell-Mannhattan
Embassies: Hell, Cashnatchee, Florida, The Bar on the corner of every region, The Planet Earth, Avadam Inn, New York Space Council, Hippy Haven, Underworld, and The Iceberg Lounge.
Tags: Featured, Large, Independent, Casual, Sports, Offsite Forums, and Regional Government.
Regional Power: High
New York contains 53 nations, the 251st most in the world.
Today's World Census Report
The Highest Crime Rates in New York
World Census interns were dispatched to seedy back alleys in order to determine which nations have the highest crime rates.
As a region, New York is ranked 8,337th in the world for Highest Crime Rates.
New York Regional Message Board
Loading...
Hey awesome!!! W00T, welcome back Gell. Haha been too long dude.
Hail NY! The next issue of Hell's Bells is hot off the demonic presses! Heaven falls to Hell!
Issue XXIV: Thunder On The Mountain; page=dispatch/id=795849
NS forum thread;
viewtopic.php?f=12&t=331170
Hope you guys enjoy!
And I heard as it were the noise of thunder, One of the four beasts saying come and see and I saw, and behold...
A pale horse, and his name that sat on him was Death, and Hell followed with him.
They were given power over the earth to kill by sword, famine, plague, and by the wild beasts of the earth...
"Frank Sinatra is a once in a lifetime singer. Why did he have to come along in mine?"
New poll~!
Ends in 24 hours, please vote!
Hello friends. Just stopping by.
The next issue of Hell's Bells is hot off the demonic presses!
Issue XXV: I'm Not Like Everybody Else; page=dispatch/id=831452
(Up arrows welcome)
Hope you guys enjoy!