WA Delegate: None.
Founder: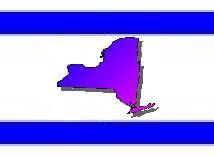 The Chromodynamic Flavor of Gell-Mannhattan
Last WA Update:
Embassies: Hell, Florida, The Bar on the corner of every region, Avadam Inn, Hippy Haven, Underworld, The Iceberg Lounge, Staten Island, and Gay.
Tags: Casual, Featured, Independent, Large, Offsite Forums, Regional Government, and Sports.
Regional Power: Moderate
New York contains 55 nations, the 241st most in the world.
Today's World Census Report
The Highest Economic Output in New York
World Census bean-counters crunched the numbers to calculate national Gross Domestic Product. Older nations, with higher populations, were noted to have a distinct advantage.
As a region, New York is ranked 2,034th in the world for Highest Economic Output.
New York Regional Message Board
Loading...
sorry the whole"demonic state of hell was misleading"
Hail NY! The next issue of Hell's Bells is hot off the demonic presses!! Issue XXX. Lazarus
Featuring an interview with Imkiville, check it out!

Ask not for whom the bell tolls, it tolls for thee.
May 28th, 2018
Issue XXX.

Lazarus
Index
I. Imkiville Interview
II. Spotlight News
-The Avengers
III. Ask Fredd!
IV. An Imaginary Take on Lazarus
V. Artwork of the Damned
- The Gods: A TSP Musical
VI. Lazarus Flag Designs
Imkiville Interview
Interviewed by,
The Stalker


1. Welcome Imkiville, well known resident of the Game Created Regions, where did you get your start, what is the origin story of Imkiville?
Ahoy there, thanks for having me!
My very first nation was Imkitopia, founded in the South Pacific, around two years ago. Originally I was interested in nothing more than making my imaginary little island nation so I could take part in the roleplay and make graphics for it but as I got more involved in the game I wanted to be a part of the regional community around me and make my own voice heard. As time went on and I met more folk from other regions I wanted to branch out and see more of these other communities as well which led to me making several puppet nations, including Imkiville, to check out these other places and meet more people. I currently have an Imki puppet in every GCR (all with matching flags!). I think Imkiville was created for the UCR, the Kingdom of Alexandria, to begin with before winding up in Lazarus and remaining there since. I've mostly become known around the GCR's for my graphics, having done various work for most of them over time, but I have also been known for my involvement in the South Pacific's constitutional crisis in 2016 when I was Hileville's vice delegate, reviving the South Pacific Special Forces in 2017 and most recently for becoming notorious for ruining this year's NationStates World Fair by simply being there. Chaos seemingly follows me, I manage to find mischief everywhere, but really I just enjoy socialising, having a good time and drawing cool things.
2. Some are calling you the savior of Lazarus, tell us, how did you do it? How did you get into the position to free Lazarus from the wolves? What was your relationship with Lone Wolves Untied? Why did you do it?
Saviour is far too generous a name for me, I'm no saviour, I definitely don't feel like one. I was in Lazarus anyway when Funkadelia 'seized' the region. Already on friendly terms with Funk, Lamb, Wolf and Co. I offered to help them with graphics (legitimate or not, you gotta look good!) and since I wasn't doing much else at the time decided to tag along for the rest of the ride. I never intended to 'free' Lazarus from the start, my motives were far less noble.. I thought it would be fun and I enjoy a laugh. I'm not a member of LWU (although I was very briefly, l struggled to make updates and resigned after failing to join them for anything.) but I'd done other graphics work and enjoyed hanging out with them so thought, why not?
I helped out with the Undead revamp and was asked if I wanted to do more, started endotarting to boost my endorsements and became a regional officer for them. Funk and Lamb worked hard to make their vision for Lazarus work and I half assedly contributed when I could but my heart wasn't really in it. After the Dominion rebrand I again helped with graphics and continued supporting as an RO but I was beginning to think it was rather futile and I believe the feeling was becoming mutual even among the internal group. I woke up one day to the Wolfist theme next and was told it was just a joke to rile people up which was fine with me, I was becoming a bit bored anyway, so I again went along with it but then it became serious again, with attempts to have Wolfism be taken as the legitimate government of Lazarus and I finally felt the joke had gone too far and decided it was time to do something about it. By this time Wolf had just taken the delegacy after Lamb had resigned but I had more or less already made up my mind to have a little fun of my own.
Ejecting Wolf at minor update I took the delegacy, quickly overturned all the prior placed bans and giving the place an anarchist/warzone theme, partly as a social experiment, partly to symbolise the end of all that had come before but mostly because I thought it was funny as hell. For a week I ran the region as a warzone, undoing all bans after 24 hours and keeping most in the dark about my true intentions. While most freaked out about the anarchy I worked with several great folks behind the scenes and the peacekeepers and council of natives was worked out. I won't kiss and tell but those folks were a great help, they know who they are and I couldn't have done it without them! See, in the end, despite all my shenanigans, I want the same thing everyone else does. A stable, independent Lazarus that can support and run itself. I hope for the best from the con-con underway at the moment and that Lazarus doesn't have to see any more anarchy any time soon.
3. As someone who resides in all the Game Created Regions, which region do you consider your homeland? Do you have a favorite region?
I don't really have a homeland any more. For a long time it was TSP but I haven't quite felt at home there for a while now. I have become rather fond of Lazarus which was why I could no longer sit back and let it be a total joke and I guess I do think of it as home now but I love hanging out with most of the GCRs. It's really is so tricky to pick a favourite! The other sinkers have both been great to me and I've enjoyed hanging out with both Osiris and Balder but think as I have been particularly loving my time there lately I'll have to say the West Pacific is my top favourite at the moment.
4. You are now hosting a Constitutional Convention in Lazarus, tell us about that. What are your hopes for the Con-Con? Who are being allowed to participate? How long will the Convention go for?
My hope with the con-con is that Lazarus will get a chance to rebuild itself, so it can be run how the natives want to run it themselves. I have tried to stay mostly hands off with this process, instead leaving it to my fellows on the council of natives, trusted long term natives; Harmoneia, New Rogernomics, Loftegen, Amerion, Aumelodia and Altmoras, to organise and run the con-con but I have been keeping a watchful eye over proceedings. The hopeful end of con-con is looking to be the start of June currently although things are subject to change so a hard deadline is hard to give. Nobody wants Lazarus in its current state of nothingness for long but at the same time, we do not want to rush anything. Rome wasn't built in a day… I hope the con-con results in a strong constitution for Laz that will last longer than its predecessors.
5. What do you see for Lazarus's future? Do you plan to continue to play a role in Lazarus after the convention?
I wouldn't want to hazard a guess at Lazarus' future, I hope the con-con will generate a government that can stand the test of time and blossom into a vibrant and thriving community but who really knows how these things will turn out in the long run. Lazarus is the only GCR I've been actually active in beyond socialising and graphics in for a while now and I have a personal interest in seeing how things turn out considering I set them in motion so I'll definitely be hanging around. I have offered hosting for forums should it be required and agreed to be the custodian of the delegacy for as long as necessary but beyond that, how much of a role I play in the new government is still to be seen. I'm not particularly a political person, I've always said I'm an artist first, and I hope future Lazarus doesn't need me, but if the region wish me to stay and do more, I will. I'll also be keeping an eye out incase things don't turn out so well and I have to dust off the good old Warzone Lazarus flag, it was pretty fun being Anarqueen~.
6. If you sold me, Cough I mean if you sold your soul to the devil, what would you ask for?
Forgiveness for taking so damn long to answer your interview questions? >.> Haha, I'm not really sure, I'm a simple gal with simple pleasures. I'm not sure there's anything much I want in NationStates at the moment other than to be able to keep doing what I love! Offline I have always wanted my very own unicorn… I'm not sure my grubby little soul is worth much though. ;P
Spotlight News
Compiled by,
The Stalker

The Avengers


There came a day unlike any other, when earth's mightiest heroes were united against a common threat!
On that day the Avengers were born! To fight the foes no single hero could withstand!
The homeland of Marvel fans, and the place to discuss marvel whether it be the comics or movies! The Avengers are the Heroes of NationStates, a free formed organization. Every official Avenger is an independent Hero able to create and lead Avengers activities, lead their own Avenger subdivision, and defend NationStates from evil.
If we can't protect the Earth, you can be damn sure we'll avenge it.
------------------------------------------------------------------------------------
(Hell's Bells welcome submissions for future Spotlight News articles, contact
The Stalker for details.)
Ask Fredd!
Advice Column by,
Freddland

Dear Fredd,
What's this whole Xian thing with resurrection? What IS resurrection? If one dies and is REALLY dead and there is no undying soul, etc., then the resurrected you is not YOU in any meaningful sense, n'est-ce pas? Have you ever been resurrected? started your own religion? gotten sober? ummmm, gone to Vacation Bible School?
Your #1 Fan,
Buer
Boor,
Damn. So many questions before I've had my first mason jar of scotch. Let's see.
I never bought into the resurrection thing. Once your dead, your dead. And despite souls being the main currency here in Hell, that concept seemed a little sketch to me too. While not ever having been TECHNICALLY resurrected myself, I have been dead drunk, dead tired and dead to the world, and come back from that. I have started my own religion, but was shut down by pressure from the IRS, the DEA and the ATF. I try to avoid sobriety as much as possible. I tried it once and it was so hideous I vowed to never go back there again. Believe it or not, a buddy of mine took me to vacation bible school once when i was about 7 or 8. Some ghastly southern baptist thing. They had a contest where you had to come up with something from the bible one after another without repeating anything that was said before. They would have been pissed if they knew that an atheist came in 2nd or 3rd out of 50. Know thine enemy.
Fredd
---------
Dear Fred,
Do you like memes?
How about the DMA?
Sincerely,
Nuclear Wastelands
Wasted Nuke,
Yeah, I like memes. Crying Jordan is one of my faves. As far as the DMA goes, everytime I'm in Dallas, I go visit the DMA. Their Art of the Americas collection is very good and quite extensive.
Fredd
---------
Hi Fredd,
Wandering,
How does one pick up hot demon succubi in hell?
Wander,
They're not very heavy. I can usually pick up one in each arm. Remember the oven mitt. They can be toasty.
Fredd
-----------------------------------------------------------------------------------------------------------
Have a question for Fredd you'd like to see answered in the next issue of Hell's Bells? Submit here via telegram to
Freddland.
An Imaginary Take on Lazarus
Article by,
Your Imaginary Friend

Lazarus has a complicated history. Governments have been couped and reestablished, built up only to be left behind by the next wielder of power. This long-term instability has led to very interesting community dynamics.
I joined Lazarus in late 2017, bored with my former RP region and intrigued by news of some coup/rebellion happening in the region. I applied for citizenship in The Undead Union under Funk. Many others had joined the region during the coup, looking for excitement like me or perhaps hoping to gain easy power, and members of the former government (Celestial Union) also added to the clamor with their cries to restore the old order. I jubilantly immersed myself in this flurry of activity, but in the following months Lazarus grew inactive. Those who had come for the lols returned to their own communities and power-grabbers realized Funk was not going to just hand them the delegacy. Many dedicated Lazarenes who had previously made up the region's community had spoken out during Funk's establishment of The Undead Dominion but were now forced out of Laz and had given up on returning to their homeland. This tear in the region's core community led Lazarus into stagnation.
Of course, there were still some people actively participating in the new Lazarus. These were generally either people new to the region who were looking for something to do, natives who didn't openly oppose the new regime, and Funkadelia and his close supporters. One might expect a new community to have grown in the place of the old, as these three groups connected with each other over time. This did happen to some degree, but to a very small degree.
Funkadelia and his government, since they had angered so many natives, tended to view every new person as an infiltrator or subversive for the Celestial Union. New people trying to get involved (like me) were immediately under suspicion of trying to gain political influence and steal control of the region from Funk, so he and his friends were wary in allotting responsibilities to those they did not know personally. This, while probably an intelligent discrimination on their part, led to fewer people becoming involved in Lazarene politics and thus really developing a regional community. Also many of the natives who were (at least on the surface) okay with The Undead Union were either not interested in regional politics or just didn't want to get kicked out. These did not often care to get involved in TUD or its resulting government and community.
Imki's rise to power brought drastic changes to this muddly situation. Suddenly all the drama queens and power-grabbers from the last power shift were back, along with an array of loyalists to Lazarus' various former governments who were looking to reinstate their groups. What Lazarene community had accumulated under The Undead Dominion and Khanate scattered at this point among newly created factions, or disappeared completely with the regimes they had supported.
I'm not going to discuss the community dynamics during Warzone Lazarus week very much. Suffice to say it was chaos: groups deciding issues they had no power to influence and arguing over past mistakes that had long been paid for.
However, Lazarus now is very interesting. The mad confusion has ceased substantially, although Laz is still a point of interest judging by the number of entirely unaffiliated visitors to our discord. Obviously the region has not entirely settled its social stratas and community, but the patterns appearing are rather intriguing to me. At the moment, government organizational decisions are made by a group of councilors. From what I have gathered, all of these individuals have been influential members of Lazarus before and most are also involved in other game-created regions' governments. I expect having this experienced core of leadership that is respected by other powerful regions and has a wide scope of vision on the NS world will help the new Lazarene government to be established securely and appropriately.
As an observer of their procedures thus far, I am impressed by the council's cautious, but I think reasonable, approach towards constitution building. Instead of immediately deciding on a constitution, time is being given to make sure all thoughts can be given and considered. The discussion is not open to all, but even former members of The Undead Dominion or Khanate who wish to continue their involvement in Lazarus have been included (like me :P). I hope this more expansive policy will result in a more diverse community and not be a safety hazard!
Artwork of the Damned
"The Gods: A TSP Musical"
Musical by,
Auphelia
Act One
One stormy night TSP, thunder booms, making
Aumeltopia cry in fear ("The Storm"). To comfort her, her mother,
Land Without Shrimp tells her the story of
Si-topia, a citizen who falls in love with a government official,
Midand, while they both lean against the trunk of a large tree whose leaves protect them from the storm. In this story, four gods (
Auphelia, Mother of the Earth;
Erinor, Father of the Ocean;
Escade, Goddess of Love; and
Tilipria, God of Death) rule the Southern Pacific where poor peasants worship them and rich government officials scoff at their legends ("The Gods and The Men"). The peasants live on one side of the Southern Pacific, and the government officials live on the other side. One day, Erinor unleashes a terrible storm upon the island, which in turn causes a disastrous flood, wiping out many villages and killing many villages. However, Auphelia has mercy and saves the life of a little orphan named Si-topia by placing her in a tree above the flood's waves ("Mother Loves You"). She is found and adopted by the peasants
Quiescent and The navian islands ("This Little Girl").
Years afterwards, a grown-up Si-topia prays to the gods to let her know her purpose, and to let her be like the powerful government officials that occasionally pass near her village ("Waiting For The Future"). Hearing her plea, the gods laugh at her, Auphelia explaining to the other gods how much she has already given the girl ("Too Much is Not Enough"). However, Escade says that she will give the girl the power of love, proclaiming it to be the most powerful of the elements. Offended, Erinor and Auphelia leave in anger, grumbling to each other, while Tilipria proposes a bet to Escade to prove which is stronger: love or death. They get Auphelia and Erinor to come back and the gods devise a plan to see who will win, with Auphelia and Erinor as judges and facilitators of the bet. Each god will be allowed to give Si-topia one gift in this competition, to be used however they see fit. Erinor arranges for the ship of Midand, a young government official, to crash during a storm so that Si-topia may meet him and heal him ("It Begins"). Despite the objections of the other peasants including her own parents, Si-topia helps the rich man recover ("Healing"). Si-topia falls in love with the stranger and as she cares for the unconscious man, she imagines he loves her too. When Tilipria comes to take Midand's life, Si-topia cries out and blocks the arm of Tilipria, offering her life in exchange for Midand's so that he will not die ("I Will Be Yours"). Tilipria is angry that Escade has won this first round but, hinting he will return – sooner or later, as her life now belongs to him ("You Will Be Mine"). The gods meet, with Auphelia and Erinor both deciding to award a point to Escade. Tilipria storms off and soon Erinor and Escade leave as well, chatting, as Auphelia begins to sing, wondering why her children have to be so divided ("The Gods and The Men, Reprise").
Tired of his daughter always fawning over the unconscious Government Official man, The Navian Islands travels to the other side of the Southern Pacific to seek Midand's family. When he returns, he brings with him the story of Midand's people: many generations ago, an Aristocrat from Hell named
The Stalker colonised the Pacific. Although The Stalker had a wife, he had affairs with several natives, one of which bore him a son, named
Tim Stark. When Tim grew up, war broke out between the peasants and the Hell colonisers. The peasants won the war with Tim's help, but before leaving the Pacific, The Stalker curses Tim and his descendants saying their Pacifican blood will always run with the salt of the sea, and as long as it does they will forever be banished from Hell. To this day the curse causes grief to the Pacific Government Officials, who are almost all distantly related to Tim ("The Poor Rich"). The Government takes Midand back to his home, while he is still unconscious. Si-topia is tearfully separated from Midand and tells her parents that she will go after Midand to marry him. Her parents refuse, and after several escape attempts they lock her in a tower, insistent that she will soon come to her senses. Inconsolable, Si-topia refuses to let anything get in her way, and if she cannot be with Midand then she will gladly embrace death, repaying the debt she owes ("Moonlight Promise"). Tilipria arrives at the bottom of the tower and reaches for her as she jumps from a distance that should kill her, but Auphelia, nearby, shoots a palm tree from the earth and catches Si-topia, gently resting herself on the ground. Unaware of the gods, Si-topia realises she is free and quickly leaves before her parents find that she had escaped ("On The Run"). When Tilipria angrily confronts Auphelia and demands to know why she used her gift on this, she explains that if Si-topia were to have died then no one would have won, as she would have died for love. Tilipria grumbles, but reluctantly realises she is right and agrees not to tell the gods what Auphelia did. They disappear into the night as Si-topia leaves to find the capitol, where the Government resides and she will be able to find Midand.
During her travels, she encounters the goddess Auphelia who tells her not to fear as the Earth will give her everything she needs on her journey to Midand, as long as she is prudent and knows where to look ("Land of Plenty"). Si-topia travels across the Pacific ("Journey For Love"). A montage of her trials along the difficult journey to the capital, until she eventually make it through the gates of the city and finds Midand's house ("Journey For Love, Reprise"). Midand, still ill and unable to walk, does not remember her but believes her after she describes the scar on his chest. As they stay together, Escade gives them the gift of love, using her turn ("A Gift of Love"). Over the next few days Midand and Si-topia fall in love. Midand ignores the gossiping of the government officials ("Scandalous") over the unlikely relationship of a government official and a poor peasant. Midand loves how Si-topia is so different from the rich girls in his life, but Si-topia begins to wonder if he only loves her because she is a new and shiny object to him, and if he will cast her aside for the next big thing ("Spark").
Several months later, there is a large government ball held in the capitol building, with all of the government officials attending ("The Ball"). During the ball Midand and Si-topia have a good time, laughing and dancing, but suddenly a new girl comes in, Land Without Shrimp ("New Girl"). Midand and Si-topia continue to dance, but Si-topia notices his gaze begin to waver ("It's Happening"). At the end of the ball, for the final dance, LWS walks up to Midand and asks for his hand. Agreeing, Midand leaves Si-topia behind and goes to be with LWS, leaving Si-topia alone and humiliated ("It Happened"). She flees from the ball, mortified, and looks what she has become: a rich girl who has forgotten where she came from ("Who Am I?"). She weeps bitterly on the steps of the capitol, wishing she could go back and let Midand die back in her village, not having to know this heartbreak. Tilipria reappears and reminds Si-topia of her promise to exchange her life for Midand's – but says she can revoke the bargain if she kills Midand ("You Will Be Mine, Reprise"). The God of Death gives Si-topia a dagger that will harvest Midand's soul with a touch ("A Gift of Death"). Si-topia, crazy with bitterness and hate, enters Midand's room with the dagger, plunging it into his heart and killing him. Even as she does the deed she feels bitter remorse and cries over his dead body, her salty tears falling onto him. Taking pity on her, Erinor uses her tears to heal Midand, bringing him back to life ("A Gift of Water"). Midand, seeing the knife but not remembering he was killed, has Si-topia arrested for attempted murder.
In her prison cell in the centre of the Pacific, Si-topia reflects on what has brought her here, and wonders how her life came to be like this, going down the road it has. Her door opens and standing in the doorway is Midand, who has come to say goodbye. Si-topia has been found guilty and is set to hang for her crimes. He tells her that he is sorry, and he never meant to hurt her ("Apology"). Then he leads her to the execution field. On the field a crowd jeers at her, anticipating her hanging. Four figures stand to the side, silent. One is in robes of green, one in blue, one in red, and one in black. No one seems to notice them but Si-topia, who laments for her lost life ("Lamentation of a Girl"). As the noose is fitted around her throat she realises the figures on the sidelines are the gods, and cries out for them to save her. As the stool is kicked out from under he the figure in green raises her hands, and the rope snaps, letting Si-topia fall onto the ground. It is too late however, and she is quickly dying, confirmed by the figure in black, Tilipria. The figure in green, Auphelia, begins to sing and slowly Si-topia goes still, turning into a tree to end her suffering ("A Gift of Earth"). The other gods watch on in silence as the Earth Goddess works her magic, and Si-topia grows into a large tree, her trunk strong and her branches healthy. The gods stay for a moment and sing to her, blessing her and expressing remorse at how they treated her life like it didn't matter, before leaving the scene with the crowd. The stage goes dark, and a storm begins. The lights go up again and the storm breaks, revealing Land Without Shrimp and Aumeltopia where they were at the beginning of the story. The storm is over, and so is the story. LSW stands up to leave and Aumeltopia stands as well, but LSW tells her daughter to stay. Aumeltopia asks why, and LSW reveals that Aumeltopia is actually the daughter of Si-topia, having been born from the tree several months after it was created. When Aumeltopia asks why it matters, Tilipria appears, and LSW walks off, leaving the girl with the god. The God of Death tells Aumeltopia that her mother never kept her promise, not having killed Midand and not dying herself as she is a tree, and explains that now Aumeltopia will have to pay the price. Aumeltopia tries to run but the God just laughs and throws out his hand, killing the girl instantly as she falls into a tangle of roots by the trunk of the tree. He too leaves, and the stage goes dark, the little girl cradled in the roots of her mother.
Lazarus Flag Designs
Flags by,
Imkiville, Ikania, and
The Church of Satan
Imkiville Flags'

Fire phoenix symbol I originally made for anarchy week but thought it was a little too... I dunno, good? To set the tone so made the anarchy one to use instead. :P Harm and the other councillors liked it so it got thrown up in the interim.
Here's the design most people seemed to like over anything. I took inspiration from our traditional Phoenix iconography, a hint of Japanese influence and decided to embrace green as our color.
I also made this one, several months back. It would be more fitting for a return to our previous Chinese-Oriental theme, although the Greek style outlines of the flag leave room for creativity, in my opinion.
And lastly, I made this years back, long before any of the current things were happening, as an option for a possibly Japanese-themed Lazarus, or Japazarus. I think there may be too many negative associations with the red stripes and the rising sun to be used as an official regional flag, but I always liked it.
The Church of Satan Flags'

First of all, every flag I design is loaded with symbolism. The first theme that was suggested was a Mayan theme. This is the first flag I designed for the new Lazarus government. In Mayan culture the color red is symbolic of rebirth. At the same time the black is symbolic of death. Not only are both of these descriptive of the purpose for which Lazarus was created but they are also representative of the fact that our government was born from the ashes of the inactive government Lazarus has had over the last year since the initial coup. In this instance the Mayan calendar is meant to be symbolic of a long and stable government that will hopefully last as long as that of our allies over in The Rejected Realms. The Mayan borders going in a cross-pattern just make the whole design work.
With this flag the theme is "freedom from oppression." I wasn't quite prepared to go back to the phoenix symbolism just yet since it's been used for so many Lazarene governments before us. As a result I decided to take a Native American approach for this design. In Native American culture the eagle symbolizes freedom. Yellow symbolizes intellect and determination. Blue symbolizes wisdom and determination. Finally, the green symbolizes endurance, as I'm sure we all hope it will endure. The broken arrow symbolizes peace. The overall design is admittedly simple.
A Celtic theme garnered a lot of popularity in discussion. Now initially I'd made this flag with a blue background however popular criticism saw a preference for white. It does look nice though I personally like the blue background better. This still works! In Celtic culture white represents, among other things, potential. The potential I know this next government will have to create a bright future for the region. The trinity knot, also called the triquetra, according to the Celts is representative of (among many things) the three domains: earth, sky and sea. The green represents the healing and growth Lazarus will experience over the next year. The gold just looks nice.
This particular flag was made by McChimp with a Celtic theme in mind so I can't speak to the symbolism for it aside from the trinity knot.
This flag was made with an east asian theme in mind. The initial suggestions when this theme came up in discussion were the jade background and the dragon. Having the dragon encased in a circle was specifically asked to be excluded so I thought it'd look nice within the taoist Ba Gua. In Chinese culture the dragon represents power, strength and luck. It was met with moderate support.
The phoenix theme however remains popular among Lazarenes so I was left with no choice but to design this flag. This one was a collaboration between New Rogernomics, Wintermoot and myself. For the first design I'd made it with a black background and the phoenix was encased within the circle. Wintermoot suggested that the phoenix be bursting gloriously out of the circle. After experimenting with numerous colors for the background a light grey led us to the steely blue background it has now. New Rogernomics did an excellent job of cleaning up the circular border and the phoenix. Now I was unaware when I made the first version of the flag but that phoenix apparently comes from My Little Pony. How in the world is that a pony!? Before that knowledge was revealed this flag was undoubtedly considered by all to be our best proposed flag. Once that knowledge came to the surface a lot of people flocked away from it for fear that it would attract bronies but I maintain that it is our best flag and would still vote for it above all others as our regional flag. It was a lot of fun working with New Rogernomics and Wintermoot on this flag.
We hope you've enjoyed our thirtieth issue of Hell's Bells. Nations interested in contributing to future issues should contact
The Stalker for details.
Important Note: In payment for having enjoyed our Newspaper you are expected to up arrow this factbook. Failing to up arrow this factbook means you are willing choosing to forfeit ownership of your soul to
The Stalker for all eternity instead. Thanks for reading.
Read factbook
Hope you guys enjoy!
Hail NY! Since we get the occasional embassy request, I thought it would be best to compile the regional embassy policy that's on the books. I've also pinned it to the WFE for future reference.
Law #11: Embassy Policy Revised
---
Embassies can be established with New York in any of the following conditions:
On request with regions that have diplomatic relations with the region of New York.

On request by the founder, WA Delegate, Head of Assembly, Foreign Minister, or majority Assembly vote.*

On request by any region that fulfils the following requirements:

Is at least 3 months old

Has at least 15 nations

Has messages on the RMB newer than 30 days

Has no more than 30 embassies total

(Enacted:

23 February 2012; Author: Devil;

Regional Law Archive)
---
* On 03 June 2016, New York joined the Kingdom of Hell, by the willful decree of it's residents and remaining elected government (including the consent of the founder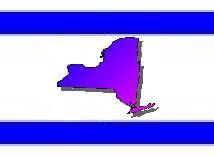 Gell-Mannhattan). Thereafter, the region of New York has been equally ruled by the triumvirate known as the Council of New York, consisting of Devil as the King of Hell, and
Layarteb and
Nova-Lox as Demon Princes of New York. The Council of New York's rule acknowledges the

NY Constitution and

regional laws, but also ultimately supersedes the existing law of the land (thereby assuming the powers of the State Assembly, Executive Officers, Ministries and Government Offices) until further notice.
Read dispatch
I hope my fellow demonic Council of New York members are doing well.
NBC News
In honour of International Women's Day tomorrow, 08 March 2019, let's celebrate the contributions of (Jewish) women in the field of science:
https://www.heyalma.com/5-female-jewish-scientists-you-should-have-learned-about-in-school/
I hope you can think of other notable and important women to add to this list too (e.g., Emmy Noether, albeit a mathematician), and who are not solely Jewish (like myself). Let's advance humanity by creating a balanced and an equitable world!
https://www.internationalwomensday.com
#WomensDay #BalanceforBetter #IWD2019