WA Delegate: None.
Founder: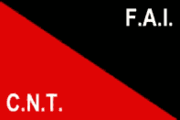 The Hysterical Imperative of Wobblie
Last WA Update:
Embassies: Nazi Deutschland Axis, Reformation of The Fourth Reich, Aryan, The NSDAP, Volksraad, Hitler Youth, Libcom, and Genesis Defense Project.
Tags: Anarchist, Anti-Fascist, Minuscule, and Password.
National Socialist is home to a single nation.
Today's World Census Report
The Highest Economic Output in National Socialist
World Census bean-counters crunched the numbers to calculate national Gross Domestic Product. Older nations, with higher populations, were noted to have a distinct advantage.
As a region, National Socialist is ranked 14,702nd in the world for Highest Economic Output.
National Socialist Regional Message Board
...next idiot that spams this board gets reported...
Woosh! Woosh! Woosh! A blue box appears and presents a useful quote: "First they ignore you, then they laugh at you, then they fight you, then you win."
-Mahatma Gandhi