WA Delegate: None.
Founder: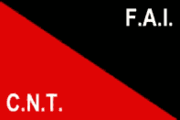 The Hysterical Imperative of Wobblie
Last WA Update:
Embassies: Nazi Deutschland Axis, Reformation of The Fourth Reich, Aryan, The NSDAP, Volksraad, Hitler Youth, Libcom, and Genesis Defense Project.
Tags: Anarchist, Anti-Fascist, Minuscule, and Password.
National Socialist is home to a single nation.
Today's World Census Report
The Safest in National Socialist
World Census agents tested the sharpness of household objects, the softness of children's play equipment, and the survival rate of people taking late walks to determine how safe each nation is to visit.
As a region, National Socialist is ranked 2,068th in the world for Safest.
National Socialist Regional Message Board
...next idiot that spams this board gets reported...
Woosh! Woosh! Woosh! A blue box appears and presents a useful quote: "First they ignore you, then they laugh at you, then they fight you, then you win."
-Mahatma Gandhi