WA Delegate: None.
Founder: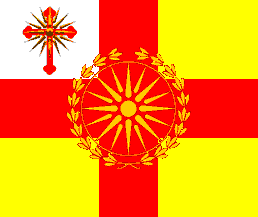 The Macedonian Emperor of Alexander 3 The Great
Last WA Update:
Macedonia contains 3 nations.
Today's World Census Report
The Nudest in Macedonia
After exhaustive surveys, the World Census calculated which nations have the greatest acreages of flesh on public display.
As a region, Macedonia is ranked 20,742nd in the world for Nudest.
Macedonia Regional Message Board
Loading...
Hi guys,
It is difficult to revive Macedonia when the founder and sole executive officer is inactive!
So i am creating a region, which will run as the great Macedon did in it's glorious times!
So please move in...!
Whats up guys? Another MKD Macedonian in the house... Just started this game... lol
I hate dust! I don't want it accumulating in my home.
Strobe effect flags not allowed, guys.