WA Delegate: None.
Founder: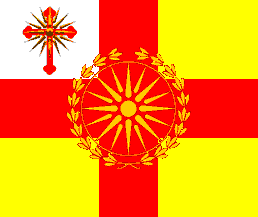 The Macedonian Emperor of Alexander 3 The Great
Macedonia contains 4 nations.
Today's World Census Report
The Largest Trout Fishing Sector in Macedonia
The World Census conducted frenzied haggling with fishmongers in order to determine which nations have the largest fishing industries.
As a region, Macedonia is ranked 11,526th in the world for Largest Trout Fishing Sector.
Macedonia Regional Message Board
Loading...
What kind of language does this region have?
wow it looks like people like talking in this place
soooo
good job on being condemned
I heard u guys like to FUK STUFF UP
YEAAAAA
Post self-deleted by Darklanders.
These guys used to screw things up. Now its dead.
Well, lets revive it then
Hi guys,
It is difficult to revive Macedonia when the founder and sole executive officer is inactive!
So i am creating a region, which will run as the great Macedon did in it's glorious times!
So please move in...!