WA Delegate: None.
Founder: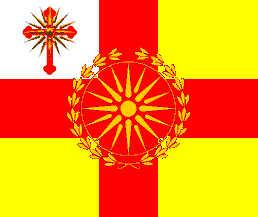 The Macedonian of Perdika I
Tags: Condemned and Minuscule.
Macedon contains 3 nations.
Today's World Census Report
The Most Cheerful Citizens in Macedon
The World Census shared cheeky grins with citizens around the world in order to determine which were the most relentlessly cheerful.
As a region, Macedon is ranked 18,820th in the world for Most Cheerful Citizens.
Macedon Regional Message Board
Loading...
I decided this region needs a little life!
First post in 543 days! WOOHOO!
Hello!
I plan to invite others and make this region great!
We shall arise from the ashes of condemnation and become a mighty people!
goodbye now my hopes have been crushed
Post by Deez nuuuts suppressed by a moderator.
Greetings
I have brought My people to this region for a new beginning, for us all.