WA Delegate: None.
Founder: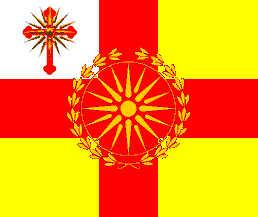 The Macedonian of Perdika I
Tags: Condemned and Minuscule.
Macedon contains 2 nations.
Today's World Census Report
The Most Advanced Law Enforcement in Macedon
World Census interns were framed for minor crimes in order to measure the response times, effectiveness, and amount of firepower deployed by the law enforcement agencies of different nations.
As a region, Macedon is ranked 4,751st in the world for Most Advanced Law Enforcement.
Macedon Regional Message Board
Loading...
First post in 543 days! WOOHOO!
Hello!
I plan to invite others and make this region great!
We shall arise from the ashes of condemnation and become a mighty people!
Post by Deez nuuuts suppressed by a moderator.
Greetings
I have brought My people to this region for a new beginning, for us all.
Post by Karaden suppressed by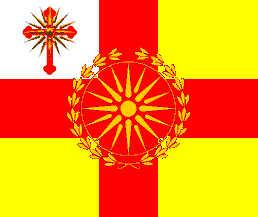 Perdika I.
Macedon once stood in Yugoslavia, and still it holds the moniker of Former Yugoslavian Republic of Macedonia. I ask, return Macedon to its Socialist-Humanitarian roots from before the war and return to a Pan-Slavic Union!