WA Delegate: None.
Founder: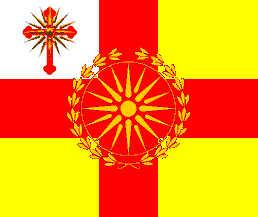 The Macedonian of Perdika I
Last WA Update:
Tags: Minuscule and Condemned.
Macedon contains 3 nations.
Today's World Census Report
The Greatest Rich-Poor Divides in Macedon
Nations ranked highly have large gaps between the incomes of rich and poor citizens. Nations low on the list have high levels of income equality.
As a region, Macedon is ranked 3,175th in the world for Greatest Rich-Poor Divides.
Macedon Regional Message Board
Loading...
First post in 543 days! WOOHOO!
Hello!
I plan to invite others and make this region great!
We shall arise from the ashes of condemnation and become a mighty people!
Greetings
I have brought My people to this region for a new beginning, for us all.