WA Delegate: None.
Founder: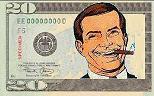 The Incorporated States of Maxwell Lord
Last WA Update:
Embassies: Freedom and Justice Alliance.
Regional Power: Moderate
Justice League contains 13 nations, the 1,056th most in the world.
Today's World Census Report
The Most Primitive in Justice League
Nations were ranked by World Census officials based on the number of natural phenomena attributed to the unknowable will of animal-based spirit gods.
As a region, Justice League is ranked 7,575th in the world for Most Primitive.
Justice League Regional Message Board
Loading...
Its impossible for any world assembly member to stay in this region
I am back. I am sorry being mean to you
Founder should make an admin
Wow I can't believe this region has been around for 9 years!
Congratulations on being featured (again)!