WA Delegate: None.
Founder: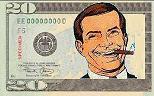 The Incorporated States of Maxwell Lord
Last WA Update:
Embassies: Freedom and Justice Alliance.
Regional Power: Moderate
Justice League contains 14 nations, the 1,030th most in the world.
Today's World Census Report
The Largest Automobile Manufacturing Sector in Justice League
World Census analysts extensively tested concept muscle cars in empty parking lots in order to estimate which nations have the largest auto industries.
As a region, Justice League is ranked 13,395th in the world for Largest Automobile Manufacturing Sector.
Justice League Regional Message Board
Loading...
Founder should make an admin
Wow I can't believe this region has been around for 9 years!
Congratulations on being featured (again)!
Greetings from TAO.
Another nation of mine just received a

Superman card and, upon viewing this region, I was SHOCKED to discover that not a single one of my puppets has ever visited this region (and I have been in NS for over 15 years.)
Must be moving on. You all must be saving some far away planet or something.