WA Delegate: None.
Founder:
The Republic of HM1
Last WA Update:
Embassies: India, Hollow Point, The Embassy, The Moderate Alliance, Grand Ole Republic, The Galactic Empire of Britain, Monarchist and Democratic Alliance, Fredonia, The Interdimensional Community, The Glorious Nations of Iwaku, Lardyland, The Alliance of Dictators, Balugata, Grandiose, Organization of United Sovereign States, Novus Lucidum, and 11 others.United roleplay authority, Confederacy of Independent States, oozi area, Pax Britannia, Gypsy Lands, the Communist Confederate Union, United Otter Emirates, Mercenaries R Us, Bharat, South Asia, and SECFanatics.
Tags: Minuscule and Puppet Storage.
Indian Mars contains 2 nations.
Today's World Census Report
The Most Scientifically Advanced in Indian Mars
World Census researchers quantified national scientific advancement by quizzing random citizens about quantum chromodynamics, space-time curvature and stem cell rejuvenation therapies. Responses based on Star Trek were discarded.
As a region, Indian Mars is ranked 11,309th in the world for Most Scientifically Advanced.
Summary • WA • Influence • Population • Voters
Poll called by
The Republic of HM1
Voting opened 5 days ago and will close . Open to all nations. You cannot vote as you are not logged in.
Indian Mars Regional Message Board
Loading...
Whole India... i think we can ask the admins about how WAD elections will take place after this conference.
How to properly kill someone in a debate
OR
Survival on NationStates
OR
Three Simple Steps to NationStates Life

---
As you may have guessed, this factbook is about arguing on NationStates. I learned the hard way that NS arguing is not equivalent to real-life arguing, although both have the same objective: Who's Right?
As in real life, here on NationStates arguments can be separated into three distinct categories:
Friendly Argument

Two people express disagreement over a topic. At this time, hard feelings are not present and both sides are usually open to the other perspective. These arguments are usually characterized by one or both sides saying "I think this..." or "I believe this and here's why..."

This is how many RMB arguments begin. Most telegram discussions will be entirely friendly as you or your opponent have no incentive to continue the argument if one of you becomes nasty since there is no audience. The audience factor also plays a role in causing public arguments to become nasty.

-What do I do?
In these types of arguments you should always stay on topic and address your opponent's arguments. Try to keep your responses short and to the point. If you and your opponent are unable to agree on the issue in a couple of posts it will probably (not necessarily, but probably) become a debate.

-What shouldn't I do?
RULE #1: Don't try to make fun of your opponent! At this time, your opponent is open to your argument and making fun of him will only close him down and most certainly cause the argument to turn into a debate.
RULE #2: If your opponent seems to be ignoring your arguments, the discussion has already become a debate so these rules no longer apply. Don't try so hard to keep yourself in a friendly argument that you allow your opponent to take advantage of you. In other words, don't shy away from answering your opponent's argument as clearly and succinctly as possible.

-What if my opponent proves me wrong?
That's wonderful! You should accept your opponents points and thank him for clearing up the issue for you.

-Who is my opponent?
This is a very important question. Always ask yourself this before starting an argument. Is he a friend of yours? If so, then the argument should be conducted in a less restricted and more loose manner. Is he someone who you disagree with often? If so, don't immediately turn the discussion into a debate. You still have a chance of concluding the discussion in a friendly format.
Remember: These are all suggestions. It really matters on the person and every person will be slightly different so the best I can do here is give you guidelines; you'll have to use your own judgement.

Final Note: Once a friendly argument turns into a debate, it is extremely hard to get it back down to friendly status. Also, you've more than likely, lost your chance to convince the opponent of your position.

Debate

One side thinks he is certainly right while the other side thinks the exact same thing. These arguments are characterized by long posts and complex debate. Each side will do his best to make the other side's arguments look bad.

These arguments usually take place on the NS forum and sometimes on the RMB.

-I know for sure that I am right. Right?
Wrong! Your opponent is saying the exact same thing to himself. Always have an open mind.
Remember: One or both of you is wrong. There is a chance that you are the one who is wrong.

-Ah ha. I caught my opponent. I purposely misinterpreted his words and made him look bad. Aren't I great?
No, you're not. This is exactly what can cause the argument to become Nasty Ad Hominem Slander. If your opponent does this to you, try to ignore it as best as possible. Sometimes it helps to make a response that is somewhat humorous. It varies widely on the circumstances however and sometimes, there is little you can do to prevent the argument from becoming Nasty Ad Hominem Slander.

-This is awful. My opponent has destroyed my argument. What should I do?
Well first of all: What shouldn't you do?
RULE #1: Do NOT turn the argument into Nasty Ad Hominem Slander. This is unfortunately how many people respond when proven wrong in a debate.
RULE #2: Do NOT leave the debate when you feel that you are defeated. This is very annoying for your opponent and it also wasted all the time you spent in the argument trying to find the truth.

-But, what should I do?
If you are sure that you are right (like everybody and his brother is), then do a quick search of the internet. Can you find something on the subject? Look on the other side of the issue too.

-I did that but it still looks like my opponent is right.
Ok, then. Admit that you were wrong and change your position on the subject. The latter is very important. Do not come back two weeks later to restart the argument after everyone forgot that your opponent won.

-If I am wrong, how do I admit it without looking stupid?
It really depends on your opponent. Some opponents will try to take advantage of the fact that you were wrong. They may use it to ridicule you. Judge your opponent first. If he is a reasonable guy, then don't try to hide the fact that he convinced you of his position. Your opponent spent a good portion of his time in the argument.

-I've proved my opponent wrong many times but he doesn't seem to care.
Yep, that's normal, unfortunately. In a debate, you are mainly arguing to convince others, not your opponent. The argument probably goes in one ear of your opponent and out the other. Make sure you are not treating your opponent the same.

Nasty Ad Hominem Slander

In these situations, one side no longer cares who is right and is simply interested in ridiculing and slandering the opponent as much as possible in an effort to gain popularity.

These arguments take place on the RMB and sometimes on the NS forum. They never take place via telegram since no audience exists to applaud the slanders.

-Our argument has turned into Nasty Ad Hominem Slander. What do I do?
Try to avoid getting into the mud. Point out that your opponent is only attacking you personally, ad hominem, and not attacking your argument. It may be necessary, depending on the circumstances, of course, to leave the debate until your opponent cools down.

-This was a short section. Why didn't you spend more time on it?
Because there is not much one can do when a Nasty Ad Hominem Slander breaks out and whatever one can do is totally dependent on the particular circumstances. Objectively speaking, this shouldn't be classified as an argument although many people use it as such.

---
And that brings to a close another Ovybia factbook. If you found this factbook helpful, please upvote. Telegram me with questions, suggestions, or criticisms at Ovybia.
Read dispatch
Must read

This Dispatch is made to clear and properly arrange the Security Council Record.
WE all know many nations and regions have been Commended and condemned. So I felt to give all Commended nations as respect and all Condemned ones shame.
First lets see Commended nations.
1]
Kandarin
Security Council Resolution # 2
3]
Todd McCloud
Security Council Resolution # 12
4]
Imagey Nation
Security Council Resolution # 21
5]
Sionis prioratus
Security Council Resolution # 28
2]
Goobergunchia
Security Council Resolution # 10
6]

Ananke II
7]
Bergnovinaia
8]
starblaydia
9]
The cat-tribe
10]
Crazy girl
11]
Northern Chittowa
12]
Fudgetopia
13]
Commerce Heights
14]
Wysteria
15]
Ballotonia
16]
Naivetry
17]
Glen-Rhodes
18]
Warzone Codger
19]
Topid
20]
Lamoni
21]
Skydip
22]
A Slanted Black Stripe
23]
Mousebumples
24]
Bears Armed
25]
The Bruce
26]
Sanctaria
27]
Harmoneia
28]
Eluvatar
29]
NewTexas
30]
Abacathea
31]
Anime daisuki
32]
1 infinite loop
33]
Astarial
34]
Yohannes
35]
McMasterdonia
36]
Improving wordiness
37]
TAO the Watcher
38]
Westwind
39]
Evil Wolf
40]
Luna Amore
41]

Forever Fields
42]
sciongrad
43]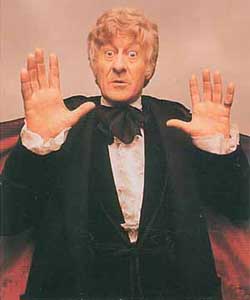 Flemingovia
44]
Nation of Quebec
45]
Separatist Peoples
46]
Dyr Nasad
47]
Hell
48]
Renaissancistic people
49]
Imperium Anglorum
50]
drasnia
51]
August
52]
Wopruthien
53]
Zwangzug
54]
Candlewhisper Archive
55]
Ransium
56]
The Macabees
57]
Tsunamy
58]
Wintony
59]

Alasdair I Frosticus
60]
Knootoss
61]
Guy
62]
Helaw
63]
Frattastan ii
64]
Minoa
65]
xoriet
66]
Bachtendekuppen
67]
Lyras
68]
Jutsa
69]
Paffnia
70]
Severisen
71]
Woonsocket
72]
Common Territories
Now let's see the condemned nations
1]
Omigodtheykilledkenny
Security Council Resolution # 17
2]
Greater tezdrian
Security Council Resolution # 20
3]

Great Nepal
Security Council Resolution # 24
4]
Der fuhrer dyszel
5]
Der fuhrer dyszel
6]
Blackhelm Confederacy
7]
Flag thief
8]
The Kraven Corporation
9]
Punk reloaded
10]
Milograd
11]
Automagfreek
12]
Ralkovia
13]
Yauna
14]
Jakker
15]
Aglrinia
16]
Mallorea and riva
17]
The dourian embassy
18]
Stujenske
19]
Vandoosa
20]
Reventus Koth
21]
Wrapper
22]
Chan Island
23]
United World Order
24]
Darkesia
25]
Pierconium
26]
Durkadurkiranistan ii
27]
North East Somerset
28]
Koem Kab
Now Lets move to regions.
No time for the Condemned Regions
We all know that many regions were liberated lets see who were
This is the complete Security Council Data.
Lets Try to boycott all the condemn regions as well as nations,Hoped you liked it.
Read factbook