WA Delegate: None.
Founder: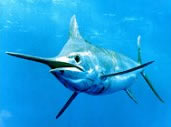 The Fishy Goodness of Blue Marlin
Last WA Update:
Regional Power: Moderate
Caribbean contains 14 nations, the 1,042nd most in the world.
Today's World Census Report
The Safest in Caribbean
World Census agents tested the sharpness of household objects, the softness of children's play equipment, and the survival rate of people taking late walks to determine how safe each nation is to visit.
As a region, Caribbean is ranked 13,228th in the world for Safest.
Caribbean Regional Message Board
Loading...
A Giant Meteor blazes through the sky overhead; leaving a trail of sparks in the sky above your region; those sparks seem to fall in a particular pattern, spelling out the words:

CONGRATULATIONS ON BEING FEATURED
before the meteor vanishes over the horizon; leaving the sky dark and empty as it passes through.