WA Delegate: None.
Founder: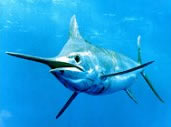 The Fishy Goodness of Blue Marlin
Last WA Update:
Regional Power: Moderate
Caribbean contains 15 nations, the 1,059th most in the world.
Today's World Census Report
The Most Primitive in Caribbean
Nations were ranked by World Census officials based on the number of natural phenomena attributed to the unknowable will of animal-based spirit gods.
As a region, Caribbean is ranked 17,765th in the world for Most Primitive.
Caribbean Regional Message Board
Loading...
Welcome to the Caribbean. Fair warning, these are very quiet waters.
They already sailed off elsewhere.
Puts sombrero back over face and lazily swings in the breeze in the hammock.
The proletariat will smother you as you sleep! Viva la revolucion!
Hi, I'm a new country and I would appreciate some help from region members as I don't have the best government.
Hey Guys! Im a New Country in This Caribbean Region! Im Happy To See You All Talking With Eachother!
About every other month on average.
hello im the new country in carribean called The Democrctic Republic of Turunia i hope that we will have a great time together !