WA Delegate: None.
Founder: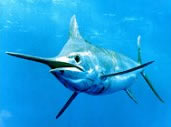 The Fishy Goodness of Blue Marlin
Last WA Update:
Regional Power: Moderate
Caribbean contains 17 nations, the 949th most in the world.
Today's World Census Report
The Most Advanced Public Education in Caribbean
Fresh-faced World Census agents infiltrated schools with varying degrees of success in order to determine which nations had the most widespread, well-funded, and advanced public education programs.
As a region, Caribbean is ranked 2,127th in the world for Most Advanced Public Education.
Caribbean Regional Message Board
Loading...
Oh hey you're featured :o
Congrats on behalf of the Brotherhood of Malice Girl Scouts. We are willing to trade you 5 whole boxes of cookies (with 15% less glass!) for 20 fish butts and one clean urinal. :o