---
The Call to Serve: General
Darcania

on why you should join the NPA!
---
Sponsored by the Ministry of Defence
---
What is this all about?
This is part of the Call to Serve series that is designed to encourage our nations to join the North Pacific Army!
This interview features General
Darcania one of the most floofy members of the North Pacific Army. You can listen in on his interview with Minister for Radio
El Fiji Grande to hear more about his experiences in the NPA.
Listen to the interview

here
Darcania calls you to serve!
If your nation is included in the list below, you have been called to serve in the NPA by General Darcania!*
*Note: joining the NPA is optional (but encouraged!) :D
Dabarastan, Dadagia, Dadastan archipelago,

Daiz,
Dakota Territories, Dalapoppy, Dambrowski,
DanCorpia, Danejun, Dapperlele7,
Dar es Saalam,
Darcania,
Dark_Warchief, Darmassalit, Darsabi,
David Davidson, David harris, Dawn guard, Daymonskinner, Deculus, Defensopedia, Deism, Delmak, Deltil,
Democratic Peoples Republic of the US,
Democratic Republic Of Unified States,
Democratu, Demonstrania, Dendall,
Destructive Government Endorsing System,
Detrivania,

Dicko, Diefties,

Diodone, Dirkea, Divine kyoto, Diyescarf,
Dogfarm Tremendous, Donaldjtrump2020, Donthiland,
Dopeland420,
Dragonar, Drakoon,
Dreadton, Drequ,
Dreylus, Drillat, Drogan,
Drutopia Insomnia, Drusselstein,
Durfia,
Dutchyland,

Dylanana, Dynasty of xin-tang,
Dyrenell, Eara forp, Earth 1,
East Akra, East kone, East spopovichka,
East Supple Lund,
East Wushen, Eastern kinnes, Easternryke, Economical advancement, Ecronentia,
Edelweissia, Ediola,
Efectivstan,
Eglise Sainte Eve, Egalico, Eikoow,
El Fiji Grande,
Elder Realms, Elbas,

Elevation, Elgaland-vargaland,
Ellabur3,
Elyssae, Emmerian republic,
Embrines,

Empy, Epicot, Epistemic ouroboros, Equestrian commonwealth, Eradicadia,
Eraver, Eravonia,
Ereena,
Eri-Maqa-Ena,
Ermarian,
Erwo Stal,
Eshica, Espanto,
Esplandia, Esylara,
Etanur, Eteles,
Ethnon,
Eucon,
Eurasian Foederatio, Europe and co, European federalization,
European Nation State,
Ever dark, Everaniaistan, Evergre, Exact land, Experimental nonexistence, Eylitium,
Eylstadt Izetta,
Eywaan, F3rmanagh,
Faircliff,
Falamia,
Fararabistan,
Fascist Democracy, Faustwaffe, Fayglandisher, Fayyayid,
Federation of Centrallia, Federation of galicia and lodomeria, Federation terra australis, Fehmoria, Fel imass, Felacia, Felleza,

Felpolandia, Femconia,
Fendlium,

Fengate, Ferretia, Feslantia,

Fevens, Fiel bardulia,
Finely Unionized Network, Fitchy, Fiwchuk,
Fizban,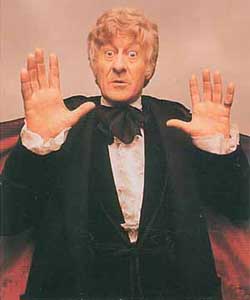 Flemingovia, Flingr, Flippica, Flooded germany, Florantia, Focil bupereht,
Former English Colony, Foxsoco, Fraguale cothe,
Frances Francis the First of France,
Francois Isidore, Frankelin, Frederick empire,
Fredericksborg,
Free Culture, Free fatedon,
Free Osean, Free united people of earth, Freedmontia, Fregeleadia, Freltra,

French Bananastan,
Freyford, Frigusfeles,
Friithnicity, Friss, Frozen palace,
Fupiju, Furriland, Furryworldowo, Gazakistano, Gbandiland,
Gealic Commonwealth State, Gemnea,
General COE,
German Spitsbergen, Get away from me, Giibberish, Gilakistan, Glenroy, Glorystic,
Glurponia,

Gmt2001,
Gnomewatchers, God leon,
Godwanna, Goldenis, Gooiyana,
Govornia,
Goyanes, Gradinad, Grand republic de govin, Grande imperio oriental pagao euduardo,
Great and Glorious Martese Unionins,
Great Bights Mum, Great huancia,
Great Jenovah, Greater allgaeu, Greater ars britannia, Greater banitia, Greater canadian, Greater chimeran union, Greater kaiserland, Greater maharlikans,
Greater Pittsburgh, Greater tuvaluan federation, Gredan, Gria sile,
Grue,
Guer Aike,
Gurou,
Guyomartand, Gwangtchu
Darcania convinced me! How do I join the NPA?
You can join the NPA

here or contact Minister of Defence Trondstorm if you have any questions!