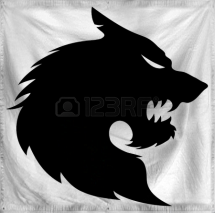 The Wolf is inside us
Atheros Graymalkin
Civil Rights
World Benchmark
Political Freedom
Widely Abused
The Republic of Wysrod is a colossal, socially progressive nation, ruled by Atheros Graymalkin with a fair hand, and notable for its barren, inhospitable landscape, deadly medical pandemics, and flagrant waste-dumping. The hard-nosed, hard-working, democratic, cheerful population of 6.209 billion Wysrodians live in a state of perpetual fear, as a complete breakdown of social order has led to the rise of order through biker gangs.
The relatively small, corrupt, liberal, pro-business, outspoken government is primarily concerned with Education, with Defense, Healthcare, and Industry also on the agenda, while Spirituality and Law & Order receive no funds. It meets to discuss matters of state in the capital city of Wysrod City at Durskerl Bay. Citizens pay a flat income tax of 11.9%.
The frighteningly efficient Wysrodian economy, worth a remarkable 2,109 trillion Wysrodian Dollars a year, is broadly diversified and dominated by the Information Technology industry, with significant contributions from Book Publishing, Retail, and Soda Sales. Black market activity is frequent. Average income is an amazing 339,762 Wysrodian Dollars, with the richest citizens earning 7.6 times as much as the poorest.
Business is adjusting to new gender equality policies in the workplace, 'The Anti-Government Hour' is a popular programme on many of Wysrod's radio stations, people reciting Shakespeare have become a common sight, and the government has completely eliminated all childcare programs. Crime, especially youth-related, is all-pervasive, perhaps because of the country's complete lack of prisons. Wysrod's national animal is the Draugluin Direwolf, which is also the nation's favorite main course.
Wysrod is ranked 145,024th in the world and 943rd in 10000 Islands for Least Corrupt Governments, with 90.73 Percentage Of Bribes Refused.
Most Recent Government Activity:
World Assembly
Endorsements Received: 145 »
Tzo,
Earth Federation,
HN67,
Wolfhunters,
Achiotopia,
Zeklandia,
Snoozing Buffalax,
The Soylent Green Party,
Linkdahero,
New Dracora,
FreeGunsForAll,
Slaytania,
Old Atlantica,
Iontan,
New Katamenia,
Rex Republic,
Seantonia,
Weedelia,
The Tasmanian Islands,
Samonaemia,
Colonel Terrosit,
Future of Mankind,
Zyrcrestia,
United Governments of Newrope,
Zeganas,
Testa,
Grimlandia,
Perzische Keizer,
Solleana,
Better Indonesia,

Chip Skylark,
Berzerkastan,
American Republic of Independent States,
Kyrizstanislav,
Collective Society of Clementi,
Oom,
Those against abusers,

Seranis,
Weaubleau,
Aleg,
The Dwemmer,
Creeptopia,
Parpaza,
Rigadia,
Saarwald,
Anollasia,
New China and North India,
Free Tristania,
Phrados,
Theurgia, and 95 others.
North Southumberland,
Cybershield,
Serlone,
Palman,
Grungerock,
The Vare,
Calupti,
Puffandria,
South Bourbonstan,
Manonmanistan,
Molea,
Corynthio,
Brandenbourg-Anhalt,
Jhonshire,
Nova Grad,
NorthernMassachusetts,
Karlando,
Doorma,
Gentletopia,
Neo Saorsa,
Spncrgmn,
Anfuhrer,
Saiure,
Tijdtevelia,
Aspistania,
Pentagol,
Zuslosal,
Carbrabukka,
Mers Plo Mar,
Valcour,
Osea Island,
Crustacion,
DunNaGall,
Lost Islands of Pantagon,
ShadowVoltia,
United Socialists of the Highest Power,
Tycorn,
Velzyna,
Solights,
Wheydia,
Kokkinostan,
Lexomia,
UNpoopburg,
LiberationVille,
Mystiquelle,
Spiritbw,
Rallas,
Gal Cradia,
Chad9,
Kilenel,
Markanite,
The Starlight Islands,
Luxastan Empire,
The Parandeam,
Spudlandia,
Finswedeway,
Evil Dictators Happyland,
Over the Mountain,
Strenuus,
Germanic and Jewish people,
LimpBizkit,
Monkswood,
Time Currency,
Myopic,
Zaqaz Death,
Arnor and Gondor-,
BNL Corporation,
Stroulia,
Psolick,
SHASLAND,
Selic Agral,
Austral Coast,
Free Carolinas,
Auruh,
Boo bie Land,
Barycenter of the Amazing Newtonian Hell,
Maineria,
Wizlandia,
Great Flutland,
Wentera,
Mannche,
Whatapity,
Manlinesslavia,
God1,
De La Warr Empire,
Automne,
Spontania,
Fiodiya,
P O E,
Eisuden,
Kal Chauah,
Roisin Dubh,
Datland,
Pax Athena, and
The Republic of Judea.