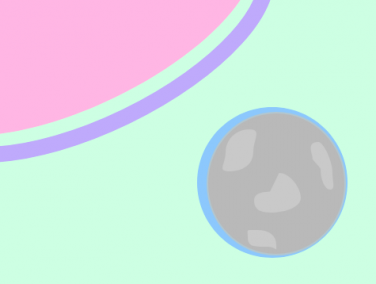 The Eccentric Skies of
Liberal Democratic Socialists
Astra inclinant, sed non obligant.
Influence
Handshaker
WA Delegate / Pharaoh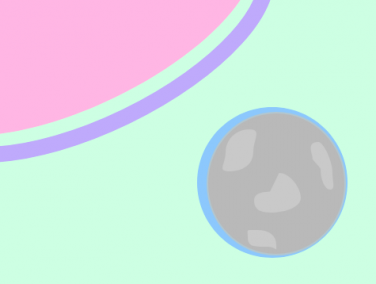 Population
11.546 billion

---

Leader
Skies

---

Currency
Luna
Animal
Horse
The Eccentric Skies of Luna State is a gargantuan, genial nation, ruled by Skies with a fair hand, and renowned for its museums and concert halls, avant-garde cinema, and punitive income tax rates. The compassionate, democratic, devout population of 11.546 billion Stars love a good election, and the government gives them plenty of them. Universities tend to be full of students debating the merits of various civil and political rights, while businesses are tightly regulated and the wealthy viewed with suspicion.
It is difficult to tell where the omnipresent, outspoken government stops and the rest of society begins, but it juggles the competing demands of Education, Environment, and Welfare. The average income tax rate is 91.6%, and even higher for the wealthy.
The strong Luna Statean economy, worth 766 trillion Lunas a year, is driven almost entirely by government activity, with private enterprise illegal. The industrial sector is solely comprised of the Book Publishing industry. State-owned companies are the norm. Average income is 66,396 Lunas, and distributed extremely evenly, with practically no difference between the richest and poorest citizens.
NationStates staff are easily recognizable by their gold-plated mansions, the WhoTube comments section has gone strangely quiet, babysitters are a thing of the past, and citizens are less concerned with policy and more concerned with whether politicians "call 'em like they see 'em". Crime, especially youth-related, is totally unknown, thanks to a very well-funded police force and progressive social policies in education and welfare. Luna State's national animal is the Horse, which frolics freely in the nation's many lush forests.
Luna State is ranked 5,224th in the world and 231st in Osiris for Most Eco-Friendly Governments, scoring 8,553.24 on the Dolphin Recycling Awareness Index.
Most Recent Government Activity:
World Assembly
Endorsements Received: 194 »
Tethys 13,
Big Boyz,
Great Baltic Empire,
CN888,
Arr,
East-South Eastern Asia,
Che Qui Dong Fak,
Al zuro,
Ashterothia,
Ciffeer,
The United Kingdom of Germany,
Fransmany,
Dornish Federation,
Hammondland,

Jonairadsylva,
Brightharpia,
Florontium,
Nisperia,
Hansania,
Joey Wu Empire,
Metorlic,
Mizanzukistao,
Jamil Federations,
Neo Hungarica,
New Justusia,
Northern Irish Freedom,
Elyssae,
Lakarian,
The Republic of Figs,
Philosopy,

Admin D,

Cobrito,

ZT333,
Minecraftiana,
Friaritat,
Knights of the Iron Solari,
ElJefe,
KypsCrew,
Nazagully,
Iceland People,
Depolis,
ElephantWarriorsUnite,
Imperialistic States of Howa,
Nuwisha,
Iron Cladia,

Santa Clara Cartel,
Domitias,
Unsere Grosse Kaiserin,
Engias,
Tiparu, and 144 others.
Lichtenburg,
Pridelantic people,
Risa Unia Eas,
The Stalinist Union,
Prayd,
Karoosh-Alban,
Mghnb,
Namarch Lanter,
Vegan Reich,
Wayneactia,
Swebtartd,
Best Nicelandia,
The Grand Lockland Democratic Authority,
Zosnor,
Sanagrast,
Kerchistania,
The Elated One,
Primira,
Dragonian Alliance,
Aragon AI,
Federation of the Resentine Kingdom,
Rundashia,
Arkadia Universalis,
Malphe II,
Frinotonia,
The 9 Stars,
West Mattasia,
Hyperbolic Orbit,
Calope,
The Winter Sun,
Solar Energy and Free States,
Dhaeland,
Ocsken,
Haggatopa,
Bayi,
Life Country,
Josta,
Scutum,
The Wealthy Federation of Wake,
The Sovereign Imperial Overlords,
The Empress Authority,
The 9th Legio,
Summerset Castle,
Raelsa,
The Independent Country of Water Bears,
The royal republic Of Lelle,
Overlord90098,
United Animal Kingdom,
Yeagania,
Vitya,
Pierwiko,
Pelagic Spectres,
Chutzpa,
The Ordangen union,
United Citizens Republics,
Duplicatlicor,
ASEAN Federation,
OldAmerica,
Kaseystan,
Rallori,
Dystopian Hegemony,
Hiloa,
Svengas,
Linnosa,
Yagonia,
Phobi,
Nomine,
YEETORIUM,
Birkle Nation,
Anarthoria,
Ouranberg,
AshGMR,
Kendarith,
Aelinar,
Malestedo,
Neu Rhein,
Greater Cherskazor,
Vanderra,
Strangereal,
Ad Astran United Laboratories,
The Coarsal Pirates,
Teg,
Spinazieland,
Eesenland,
Rainbow Peeps,
Bliqonia,
Cosireshire,
Stella States,
Elorian,
United Bears of America,
Heilige Unie,
Lurraterra,
Allowa,
Agima,
JIUJIU,
Amcarna,
Tiger Topia,
Wingu Tisa,
Skeppsholmen,
AC Micronation Principality of Julian KG,
Ankhai,
Marzoniche,
Diogo Alves,
Populous Magnus,
Shakunik,
Unified Springfield,
The Dragovian,
Gandalanda,
Byropiannianationland,
New Ashling,
Hot and Smexy Potatoes,
Planktonia,
Upper Flanders,
Swathocia Sovis,
Capetonia,
Loononia,
St Troy,
Lord Morkai,
Proton City,
Quazian Nations,
Oreliana,
The True Czar,
Raiken,
Abu-Dhabi Khristatata,
Dartle,
Crux Africa,
Bantonio,
Anrejo,
Upper Theigiestanticiania,
Gnofnordclancedenilland,
Vaanu,
Catlaxy,
Gres Freziah,
Teton Sebo,
Gerista,
Olkaron,
Reviva,
Landlanded,
Redbeard,
The New Palaces,
Volstaland,
Helidan,
Kyogre Islands, and
Winteria Proxima.