WA Delegate (non-executive):

The Palm Tree Paradise of The Pink Feather (elected )
Founder:
The Red Holy Catholic Division of The New Temple Knights
Embassies: Saint Margaret Mary, Christian, Vatican, Right to Life, North Africa, The Ascendancy, Catholic, Soli Deo gloria, Union of Socialist Confederate Republics, League of Christian Nations, Bracara et Caralis, The United Kingdom of the Netherlands, and Christ.
Tags: Religious, Independent, Theocratic, and Medium.
Regional Power: Moderate
Vatican II contains 11 nations, the 1,357th most in the world.
Today's World Census Report
The Most World Assembly Endorsements in Vatican II
World Census staff pored through World Assembly records to determine which nations were the most endorsed by others in their region.
As a region, Vatican II is ranked 1,565th in the world for Most World Assembly Endorsements.
Vatican II Regional Message Board
Loading...
Congratulations to all for our success in defeating the zombies.
V.II was number 73 on the top 100 regions that had the most survivors with zero infection rate. Congratulations to all.
Rolamec got caught with multiple WA nations in a invasion. Wasn't the first time, and got Permabanned. He walked away from NS as far as I know.
It couldn't have happened to a nicer guy.
Rolemac, the lost young soul creating destruction and discourse on the internet
Hello, I am a new member of the Region Vatican II. Nice to meet you!
Best regards,
Chrostianski
Greetings, I am a new member of the region and happy to be here. I am hoping that I can play a important role in the region. I am happy to meet you all.
Respectfully yours,
The New Swiss Guard
Hello!
If you're interested in being a member of the virtual clergy, contact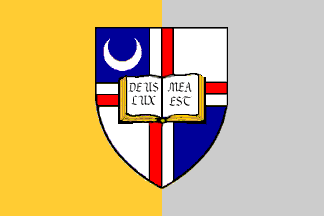 The Crayola Factory of CrimsonScribbles.
Are you aware that you misspelled "guard" in your name? Was that intentional?
No it was not. I relized after creating it but am not to worried about as long as people know I mean guard.
I hope the clergymen log in soon. Cardinal Ave comes and goes. Cardinal Stoffa occasionally dies out and comes back. Prelature Pope John Peter always logs in, but he's been away.