WA Delegate (non-executive):
The Public Domain of Khanatah (elected )
Founder: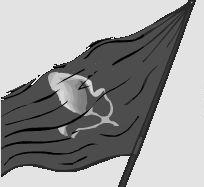 The Communist State of RedCommunist
Embassies: Europe, Germany, Communist International League, Anticapitalist Alliance, Allied States of EuroIslanders, United Socialist Republics, North Africa, India, and The Communist Party of NationStates.
Tags: Democratic, Enormous, Communist, Industrial, Game Player, Socialist, Role Player, Anti-Capitalist, Regional Government, and World Assembly.
Regional Power: Very High
USSR contains 109 nations, the 109th most in the world.
Today's World Census Report
The Most Authoritarian in USSR
World Census staff loitered innocuously in various public areas and recorded the length of time that passed before they were approached by dark-suited officials.
As a region, USSR is ranked 4,192nd in the world for Most Authoritarian.
USSR Regional Message Board
Loading...
I usually hang out with people who are either apathetic to politics, or Socialists to some extent as well. Most people whom I know think I'm weird, but I usually am the most humorous person in my social groups.
I have been my entire life. Especially at work. Its like people see me as an entirely different species, and they never really interact with me.

I work for the railway with trains speeding around everyone I work with is a little odd in their own way
Maybe people are just too uptight where you work
Hello, comrades!
I'm sorry to just nip in and out, but I wanted to let you all know: I'm the head of a party in the NSG Senate, the Revolutionary Socialist Party:
viewtopic.php?f=25&t=358241&sid=9c87fb3d7f0cfb9fed7a9b544b6b57cd
We're the farthest left party in the Senate, and firmly Marxist-Leninist; we're also the largest, have the most experienced leadership, and are in a coalition that very likely will be gaining government. It's a fun, casual RP that doesn't require much activity or responsibility if you don't want to dedicate that much to it. If you'd like to help us form the first socialist nation in NSGS's history, I'd be ecstatic if any of you would join.
Literally all you need to do is fill out an app here:
viewtopic.php?f=25&t=361300 And you're automatically accepted. Just put RSP in the party section and come post on our thread. Even if you don't agree with the platform 100% - we're just doing it for fun. But I would appreciate it so much.
I don't care what anyone else says the Turks aren't the same without Mehmed II. RIP you glorious sultan, rip.
For anyone into airplanes here.
Does it drive you up the wall that the IL-96-300 isn't being used by virtually any airlines? Especially since it is the safest widebody aircraft in the world, $160,000,000 cheaper than almost every single other widebody airliner for sale, very fuel efficient, has advanced technologies, and has a superb flight record. Russia even forced Ilyushin to stop producing it, when it was Aeroflot's requirements that it was meeting in the first place, and since no Russian airline was ever backed by the government due to the recession in 2008 than Aeroflot, which thought it would be a good idea to just throw every dependable russian built plane out the window. I utterly despise the current Aeroflot and it's business etiquette, especially since it threw out the best russian airliner ever built. Only TWELVE IL-96's are in service today. That just disgusts me. Even American based airlines would benefit off of buying this plane, oh wait they can't because the Russian government doesn't know how to manage good things anymore. The Tu-334 project?It had over 300 airlines wanting at least one model of the Tu-334, but the Russian government was just plain dumb and canceled the project, even though it could have made the country millions. They may not be communist anymore, but if anything the government of Russia is sabotaging the entire airline industry, which was a piece in the backbone of the Russian economy. Without the aircraft industry, the USSR wouldnt have been as strong as it was.
Yeah it's a shame. The Tu-204 is still pretty widely used however. Ukraine had it worse, Antonov cancelled at least 2 airliners (one of which was a widebody fairly comparable to the Il-96) after the fall of the USSR, and they were shaping up to be very good aircraft. Anyway, there is still a market for Russian Aircraft: Cuba, and the DPRK make sure that there will be. China is also stepping into the market now, the ARJ-121-700 China's first domestic passenger jet fully designed and made in China, entered service with Chengdu Airlines today. The first of the COMAC C919's have been shown in public and are ready to be tested as well.
I also have just learned that Russia has begun to restart the IL-96 program because of diplomatic relations to the west. Since Putin and his stupid decisions are again starting a cold war, the Russian government doesn't want to be left without an airliner industry in the event that the western aircraft become unavailable. So while the reasoning is still absurd and everything, its very good to hear that the IL-96 program will be restarted in the near future.
Oh wonderful, that will certainly keep more variation in the skies. Although if this was the Bratislavskayan Government speaking: "What a shame, we wanted to buy production licenses for less money".