WA Delegate (non-executive):
The Public Domain of Khanatah (elected 31 days ago)
Founder: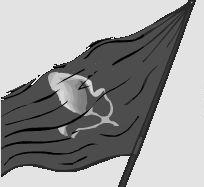 The Communist State of RedCommunist
Embassies: Europe, Germany, Communist International League, Anticapitalist Alliance, Allied States of EuroIslanders, United Socialist Republics, North Africa, India, and The Communist Party of NationStates.
Tags: Democratic, Enormous, Communist, Industrial, Game Player, Socialist, Role Player, Regional Government, and World Assembly.
Regional Power: Very High
USSR contains 166 nations, the 53rd most in the world.
Activity • History • Administration
Today's World Census Report
The Largest Mining Sector in USSR
As a region, USSR is ranked 16,942nd in the world for Largest Mining Sector.
USSR Regional Message Board
Loading...
What is happening there Comrade? I had a day off.
Read the IC thread for yourself.
Comrades! Vote in the WA against the repeal of the nazi region! So they may not have it! :D
This bill is apart of the revolutionary struggle and a way to show the Fascist of NationStates that there not wanted in this world of Peace and Prosperity! Nations of the World, Unite!
Da Rossiya. Nyet Rossiyi.
Small problem, raiders are using the W.A to raid places now I got a telegram from the raiders saying so.
We have made it into the top ten for authoritarianism. Long live psychology.
Gentlemen I think it is 'nye' not 'nyet' ruski. Nyet means 'no', nye means 'not'.
No problem, as long as they're targeting those Fascists.
I speak russian, but it is hard writing transliteration.
This is normally a post I'd reserve for bragging about beating Moltar at something, again.
But since he's CTE'd I'll resort to a RIP instead, again.. >.>