WA Delegate (non-executive):
The Public Domain of Khanatah (elected )
Founder: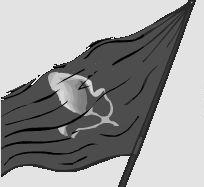 The Communist State of RedCommunist
Embassies: Europe, Germany, Anticapitalist Alliance, Allied States of EuroIslanders, United Socialist Republics, North Africa, India, The Communist Party of NationStates, Union of the World Socialist Republics, Soviet Union, North Korea, and Ireland.
Tags: Democratic, Communist, Industrial, Game Player, Large, Socialist, Role Player, Anti-Capitalist, Regional Government, and World Assembly.
Regional Power: Very High
USSR contains 81 nations, the 157th most in the world.
Today's World Census Report
The Longest Average Lifespans in USSR
Nations ranked highly have lower rates of preventable death, with their citizens enjoying longer average lifespans.
As a region, USSR is ranked 2,144th in the world for Longest Average Lifespans.
USSR Regional Message Board
Loading...
The European Ambassador of Cambigta is supposed to be not in our region.
I think you'll see just how, with the purge they seemed to have lined up for roughly 10,000 people already, including almost 2500 judges...
Isn't this like, the millionth time turkey has had a coup? Why hasn't some dude in power just taken crazy anti-coup measures, like a super-powerful police force, or separate but equally powerful defense force?
This happens a lot because in the Turkish constitution it is the military's duty to overthrow the government if it becomes to corrupt, theocratic, or authoritarian (which it has). The president doesn't command the military, and is supposed to be a figurehead with the prime minister having the power. Erdoğan recently tried to amend the constitution to literally give himself all the power.
Those police officers did not join the police force to defend "fortress America against anyone not in the norm". They joined to defend the justice their state upholds. You are collectivising the workers of a system who put their own lives on the line, to those who abuse their power, as well as those who head the system. This was terrorism, it was NOT to be celebrated, that radical man wasn't fighting for any cause. He shot the police officers while they were standing guard for a protest match of some sort. They were not inflicting damage, they were not abusing any minorities, they were doing their jobs. It's pathetic to hear anyone say that it's some form of victory. I dislike this country but it disgusts me to hear people degrade our hard working public because of our idiotic politicians in office. Acts of revolution is one thing. Blatant massacre is another. NEVER mix the two. Wanna know the devised motive of the shooter? He hated white people, especially cops. So he went and murdered them. I hope you're happy with your guys' decision to defend that man's actions on this message board especially with so many of us living in the states.

My Grandfather was a police officer, and so is my cousin. Humans are humans. Cops don't sign a contract saying "I hereby lose my rights to be treated like a sentient human being and become nothing but a badge and a gun." The state is a collection of individuals, not a hive mind. I absolutely despise the Vietnam War, because it was an attempted suppression of what was as far as I know, basically the same as our revolution. They wanted external influences out, and a different system of government. It wasn't our right to go over there. But I still respect veterans of the war, both American and Vietnamese.
The choice they made was to protect their citizens and their country. Yes, the risk of death does come with that agreement, but there are still people behind those badges.
I too do hope you guys are satisfied with the fact that you've celebrated what is nothing but homegrown terrorism as some sort of progress. It's like those of us living in the states wouldn't take the slightest offense at someone supporting a national tragedy. I suppose school shootings are great too because they're a way to change a flawed education system, and teachers chose to representatives of the DOE first, human beings second.
Allancia, Hvalfyurden, and Ilnovryst
I remember this website from a while back where one could design uniforms and stuff
http://i.imgur.com/N1V7bSO.jpg
It looked like this. Anyone know the name of it? I'm going crazy trying to remember it.
I just can't bring myself to "respect" murderers, even when they were deceived or forced to murder. So there's that about Vietnam.
They didn't "protect their citizens and their country", they protect a system that hold people and country in slavery and commits mass murder every day. And if the people behind the badges don't have have a problem with that, I have a problem with them.
And one of my cousins and three of my uncles are police officers too, but how does that change anything?
You know, I've talked to a Holocaust survivor once. He escaped from a concentration camp, but was caught by a SS squad shortly after. They wanted to shoot him first, but then one of them who was a guard at the camp and had talked to him some times recognized him and they instead gave him food and just brought him back to the camp. That SS guy did never abuse anyone and basically saved this man's life... but he still was a member of the SS, an organization that existed solely for murdering people, and made a living off guarding a concentration camp. I don't know what happened to him after the war, but if he had been shot, would you still complain that he was a "good guy" who "just wanted to protect his nation and people"?
That being said, the shooting should not be celebrated; it was no political action, it was the act of a man who just wanted to shoot people, and that's, of course, not a good thing (though maybe it was very much a political action, if he was a CIA puppet, which is a not-so absurd possibility. The whole affair did smell of agent provocateur from the very beginning.)
BUT... unlike school shootings, you can't call that a "national tragedy". The people who died were part of an organization that systematically murders people. It's the same as when a Mafia or KKK member is killed.