WA Delegate (non-executive):
The Stratocratic Republic of Soviet Sovereignty (elected 197 days ago)
Founder: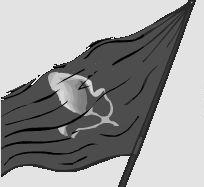 The Communist State of RedCommunist
Embassies: Europe, Germany, Communist International League, Anticapitalist Alliance, Allied States of EuroIslanders, United Socialist Republics, North Africa, India, and The Communist Party of NationStates.
Tags: Democratic, Enormous, Communist, Industrial, Game Player, Socialist, Role Player, Anti-Capitalist, Regional Government, and World Assembly.
Regional Power: Very High
USSR contains 121 nations, the 100th most in the world.
Today's World Census Report
The Largest Soda Pop Sector in USSR
As a region, USSR is ranked 18,235th in the world for Largest Soda Pop Sector.
USSR Regional Message Board
Loading...
Hmm...would be great if we voted in the candidates for these positions.
I agree. I think a period of nations freely nominating others for positions would be neat.
I nominate Hvalfyurden to be elected as Premier of the USSR.
I would be glad to run for that position, and I am very flattered that you nominated me, thanks :)
Hey this is a bit off topic, but i have a request for all those who live away from NYC and CT, and who live near a large city (state/country capitals don't count), its a really simple task, telegram me if you're interested, your help would be greatly appreciated
Does Denver count? I know it's the capital but, it's descent side. I mostly live in the suburbs. My city is not big enough
This is stupid. ALL OF THIS IS STUPID

shhh... calm down ninten, no, no, shhh...