WA Delegate (non-executive):
The Revolutionary Communists of Enclave of Soviet Germany (elected )
Founder: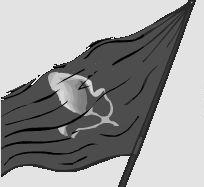 The Communist State of RedCommunist
Embassies: Europe, Germany, Anticapitalist Alliance, Allied States of EuroIslanders, United Socialist Republics, North Africa, India, The Communist Party of NationStates, Union of the World Socialist Republics, Soviet Union, North Korea, Ireland, Greater Reformed Soviet Union, The Internationale, and The Communist Bloc.
Tags: Role Player, Socialist, Anti-Capitalist, Industrial, Game Player, World Assembly, Regional Government, Anti-Fascist, Large, Democratic, and Communist.
Regional Power: Very High
USSR contains 97 nations, the 134th most in the world.
Today's World Census Report
The Most Compassionate Citizens in USSR
Exhaustive World Census tests involving kittens revealed the following nations to be the most compassionate.
As a region, USSR is ranked 1,402nd in the world for Most Compassionate Citizens.
USSR Regional Message Board
Loading...
Comrades ,I find is so amazing at how life can turn out. When I read the quote above it got me thinking how any one of us could join a local communist organization and several years later(and a crap ton of work) lead a communist revolution. Anyone of us could rise to be the greatest known communist of all time and show the world we're not some homicidal maniacs that hate freedom. Its funny to think of how Stalin was born dirt poor (dirt doesn't have class systems) and rose through hard work and determination to become a leader of the USSR. That in itself is very inspirational, knowing that each and every one of us can rise and make a global impact. Heck 20 years from now maybe ill actually be Dictator of Uinted Communist of Africa!
After all there is a saying that goes "The journey of a thousand miles begins with one step"
I submitted a proposal For equal representation in WA elections and hope it receives some support. By the way how many proposals is one limited to per week? Is there even a limit.
Hey all, I finally remembered my password!
Wooohoooo!!! even though I don't remember who you are ....
Yeah I'm sure it's been over a year since I've logged in.
Geez....ive only been here a couple of months.
Well it's quite lucky you are back, for yourself I mean. I was on the verge of retrying my efforts to take your territory on the USSR map.
I just sent my first issue in for approval !
I was pretty active here up until I left. I've had this account since 2010.
Haha, yeah. I suppose I'll reclaim it since I kinda plan on atleast keeping my country alive, if not being as active as before.