WA Delegate (non-executive):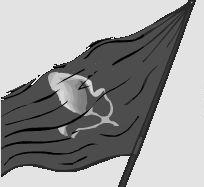 The Communist State of RedCommunist (elected 34 days ago)
Founder: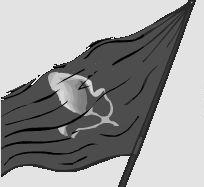 The Communist State of RedCommunist
Embassies: Europe, Germany, Communist International League, Anticapitalist Alliance, Allied States of EuroIslanders, United Socialist Republics, North Africa, India, and The Communist Party of NationStates.
Tags: Democratic, Enormous, Communist, Industrial, Game Player, Socialist, Role Player, Regional Government, and World Assembly.
Regional Power: Very High
USSR contains 128 nations, the 83rd most in the world.
Activity • History • Administration
Today's World Census Report
The Safest in USSR
The World Census ranked nations on a variety of scales to produce an indication of how safe a country is to visit.
As a region, USSR is ranked 1,027th in the world for Safest.
| # | Nation | WA Category | Motto |
| --- | --- | --- | --- |
| 1. | The Democratic People's Republic of Slavestate | Democratic Socialists | "BE VIGILANT" |
| 2. | The Federal People's Republic of Ludora | Liberal Democratic Socialists | "Workers of all lands, unite!" |
| 3. | The Socialist People's Republic of Candentia | Authoritarian Democracy | "The flag once raised shall never fall!" |
| 4. | The Empire of Old-Britannia | Corrupt Dictatorship | "Si Vis Pacem, Para Bellum." |
| 5. | The Galactic Empire of Jafflandia | Iron Fist Consumerists | "Do as we say, not as we do" |
| 6. | The Socialist Nation of The Commonwealth of Free Peoples | Corrupt Dictatorship | "One man. One vote." |
| 7. | The Kingdom of Hackeroony | Left-Leaning College State | "De l'audace, encore de l'audace et toujours de l'audace" |
| 8. | The Soviet Socialist Republic of Dudaev | Democratic Socialists | "Learn from the masses, and then teach them. " |
| 9. | The Penny Arcade Mecca of Greater Cuba | New York Times Democracy | "We Don't Get Mad, We Get Stabby" |
| 10. | The Communist State of RedCommunist | Democratic Socialists | "No one can stop our mighty Soviet bureaucracies!" |
USSR Regional Message Board
Loading...
Also the AK-47 was a western name. The soviet military called it the "AK" and it was adopted in 1949. The second prototype or something was in 1947. If you want me to do a comprehensive history of AK rifles I can, it's interesting.
Damn English what I said in first sentence is I don't consider all of those assualt rifles
AK is select fire. AR-15 is usually semi auto only, but the M4 and M16 are basically select fire AR-15s.
Normally I call hunting rifles rifles or hunting rifles, and rifles used to shoot people in war I call them assault rifles. I understand you calling them all rifles, but I don't support assault rifle ownership, thus I say the difference. A wooden rifle that you cock back that is intended to shoot a deer is completely different than a rifle that is metal, fully-automatic and is intended to shoot theater goers- I mean school children- I mean Muslims- I mean enemies.
I'm going to buy an AR15, an AK47, and an AK74. Does that mean I'll shoot any children with them? No. I am going use them for the shooting range, hunting, and defense. If you know how to properly use them then no one gets hurt. Now I understand that they should not ever be in the hands of certain individuals.
What the media describes as an assault rifle is different to what is an assault rifle. I mentioned what a assault rifle was earlier, the media like to say that any semi automatic rifle is a assault weapon. Anyway, gun bans will only take away guns from the working class, the bourgeoisie will still have private security equipped with them.
Gun control means two hands on the gun.
No can take my guns away. If I haven't broke a law or is deemed violent to society then why should someone have the authority to take my guns away? They can try to take them away from my cold dead fingers
And of course AK stands for "Avtomat Kalashnikov"
R.I.P Mikhail Kalashnikov ;-;