WA Delegate (non-executive):
The Stratocratic Republic of Soviet Sovereignty (elected 60 days ago)
Founder: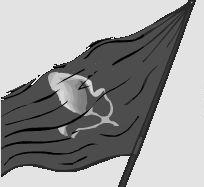 The Communist State of RedCommunist
Embassies: Europe, Germany, Communist International League, Anticapitalist Alliance, Allied States of EuroIslanders, United Socialist Republics, North Africa, India, and The Communist Party of NationStates.
Tags: Democratic, Enormous, Communist, Industrial, Game Player, Socialist, Role Player, Regional Government, and World Assembly.
Regional Power: Very High
USSR contains 153 nations, the 70th most in the world.
Activity • History • Administration
Today's World Census Report
The Best Weather in USSR
The following nations were determined to have the best all-round weather.
As a region, USSR is ranked 2,075th in the world for Best Weather.
| # | Nation | WA Category | Motto |
| --- | --- | --- | --- |
| 1. | The Federal People's Republic of Ludora | New York Times Democracy | "Socialism's Triumph is the People's Triumph!" |
| 2. | The Zombiocracy of Greater Cuba | Civil Rights Lovefest | "We Don't Get Mad, We Get Stabby" |
| 3. | The Classless Society of Narmilia | Left-wing Utopia | "Even the smallest step forward is worth taking." |
| 4. | The Unruly Confederation of CoolHandLuke | New York Times Democracy | "Lay back and give 'em hell" |
| 5. | The Public Domain of Khanatah | Left-wing Utopia | "☭ - Overthrow Heaven, Dethrone God - ☭" |
| 6. | The Republic of The Bulgarian Balkans | Liberal Democratic Socialists | "Never cry over spilt milk. It could have been vodka." |
| 7. | The Empire of Liberal Ukraine | New York Times Democracy | "Only dead fish go with the flow" |
| 8. | The United Federation of South American Socialist States | Inoffensive Centrist Democracy | "Libertad, Igualdad y Solidaridad" |
| 9. | The People's Republic of Anihc | New York Times Democracy | "No conservatives allowed beyond this point." |
| 10. | The Proletarian Republic of Pinnaculum | Left-wing Utopia | "Sapientia Regit Omnes" |
USSR Regional Message Board
Loading...
Me as well and my Repersentive of the RSFSR will be Dmitry Morozov (AKA Myself) I like being a diplomat
It's not the right flag and nation classification, I just checked.
Plus look at the new flag of my nation
I'd like to pin Zakarovnia on the map as 141, if possible, comrades.
I may have this wrong but this just went though the W.A and I think its incorrect.
"UNDERSTANDING that a liberation will make it impossible for these groups to cause grief to the region"
Just me?
I'm sorry comrade I made a mistake, I had to add the other picture because of a mishap. Will fix now.
This is hilarious, in a RP, my spec ops team has been paired with Nazis in a competition. Oh ho ho ho, this moderator must be laughing his head of right now.
The RSFSR would like to join that USSR Trading Agreement