WA Delegate (non-executive):
The Stratocratic Republic of Soviet Sovereignty (elected 108 days ago)
Founder: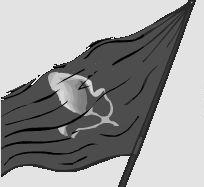 The Communist State of RedCommunist
Embassies: Europe, Germany, Communist International League, Anticapitalist Alliance, Allied States of EuroIslanders, United Socialist Republics, North Africa, India, and The Communist Party of NationStates.
Tags: Democratic, Enormous, Communist, Industrial, Game Player, Socialist, Role Player, Regional Government, and World Assembly.
Regional Power: Very High
USSR contains 163 nations, the 65th most in the world.
Activity • History • Administration
Today's World Census Report
The Largest Timber Woodchipping Industry in USSR
As a region, USSR is ranked 17,103rd in the world for Largest Timber Woodchipping Industry.
USSR Regional Message Board
Loading...
This is the Black Riders' guide on raiding.
Should we have this in our Kremlinology with the caption, IN CASE OF INVASION!
Just as a question haven't most communist revolutions been won by violent means?
Well yes of course almost all revolutions are deadly and violent but that's cause the proletariats have to take power and take there nation into there own hands, cause most likely the current leaders are corrupt and wouldn't not listen and give power to the people... That's one reason why its called Red Revolutions. But yes they are most the time.
The Klotecnian Communist Revolution in 1934 which ignited the Klotecnian Civil War left more than 1,000,000+ dead.
This isn't a revolution in a corrupt capitalist nation. This is a government reformation in a socialist region.
I was reffering not to this region but to others.
without the intention of spamming, id like to invite you all to my new RP, it is a PT and Magical RP of a civil war in my country. More than just military, i'd like it to be political and commercial as well, having you the freedom of contacting any faction or "creating"a new one by reaching deals with a social group that you may ask about. I think my invitation makes sense because this is a communist region and there is a rebel communist group with plenty of pottencial now in great need of help!
here is the OOC
viewtopic.php?f=5&t=291787&p=19722479
here is the IC
viewtopic.php?f=5&t=291762
I hope to see you there soon :)
I just realised
I do not have a IC for my country
someone help me
also
is cursing allowed on nationstates?
if so
omg I would be so more free to be creative with what I say