WA Delegate (non-executive):
The Stratocratic Republic of Soviet Sovereignty (elected 97 days ago)
Founder: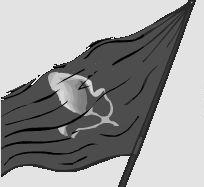 The Communist State of RedCommunist
Embassies: Europe, Germany, Communist International League, Anticapitalist Alliance, Allied States of EuroIslanders, United Socialist Republics, North Africa, India, and The Communist Party of NationStates.
Tags: Democratic, Enormous, Communist, Industrial, Game Player, Socialist, Role Player, Regional Government, and World Assembly.
Regional Power: Very High
USSR contains 148 nations, the 78th most in the world.
Activity • History • Administration
Today's World Census Report
The Largest Soda Pop Sector in USSR
As a region, USSR is ranked 16,977th in the world for Largest Soda Pop Sector.
USSR Regional Message Board
Loading...
Haha is there any way you can ban countries from a particular region? If so ban Thailand. As well as stop with this inter-USSR conflict. Our great founer did not create this region to only have it split up because Klotecnia and Ninten wanted to godmod and stage an all out war, paving the way for a froeign entity to even think about trying to godmod in our region. You are all acting quite idiotically. All out war is not fun, and all you are doing is trolling on the USSR. You all need to stop.

You can but in the USSR case, only the founder can. But he isn't that active.

Bratislavskaya made the war bigger.
Yevgenadyr Mirkov has now also been rescued by Lueat Thai soldiers and returned to Iklonentov.
Yevgenadyr Mirkov has been restored as Supreme Leader of Klotecnia, Yosefvar Lukov after serving since 2001 as Vice Supreme Leader has been succeeded by Komardych Mirkov.
Yevgenadyr is set to restore the Mirkovist doctrine created by his great-great grandfather and founder of 'Mirkovist Klotecnia' Koyenev Mirkov. He also restored 'militarist' policies in order to defend from enemies.
Fourth Klotecnian Civil War
Yidovsk falls and fascist South Klotecnia is defeated by the restored Klotecnian military. Gromragrad is liberated and reunification followed.

Correction: Yosefvar served from 2007-2014.
Bratislavskaya and the PAILC, now the Fourth Klotecnian Civil War has ended. Cease aggression immediately and don't attack us again just because you disagree with the Klotecnian government and the restoration of Yevgenadyr Mirkov. It's my nation and the Klotecnian government can do what ever it wants to. And none of your business.
--------------
- Internet/media Censorship has been restored
- Any dissent about the regime is punishable by 2-6 years imprisonment
- Any form of Homosexuality (LGBT) is prohibited. For adults, it is punishable by 5 years imprisonment/re-education, for juveniles it is re-education too.
- Defection is punishable by death.
KNFRF leader/s has been trialled and later executed by firing squad.

Like what it said on the homepage.