WA Delegate (non-executive):
The Stratocratic Republic of Soviet Sovereignty (elected 38 days ago)
Founder: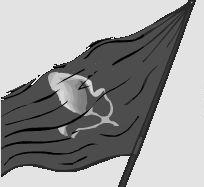 The Communist State of RedCommunist
Embassies: Europe, Germany, Communist International League, Anticapitalist Alliance, Allied States of EuroIslanders, United Socialist Republics, North Africa, India, and The Communist Party of NationStates.
Tags: Democratic, Enormous, Communist, Industrial, Game Player, Socialist, Role Player, Regional Government, and World Assembly.
Regional Power: Very High
USSR contains 124 nations, the 84th most in the world.
Activity • History • Administration
Today's World Census Report
The Highest Drug Use in USSR
World Census experts sampled many cakes of dubious content to determine which nations' citizens consume the most recreational drugs.
As a region, USSR is ranked 6,024th in the world for Highest Drug Use.
USSR Regional Message Board
Loading...
By a few how many do you mean?
More than one. It really doesn't matter how many, all I know is that I'm using my military a tad more "conservatively" than last time (may or may not have killed millions, and helped to put us a 49th most dead in the world).
I too will probably be using my military. To keep up with our "militarist" approach in roleplay.
I hope so, because that statement becomes very dark otherwise...
My surgery was a success but, I'll never serve in the military again.
The military meant a lot to me. The doctor determined that i had fractured my foot and that is why I got the surgery. He said I fractured it without knowing it when I was in the army last year.
Steelcrest ceased to exist. That means Oblast 166 is up for grabs, and if my vote counts, I say it goes to Yevakovia.
My puppets including Koronov will be researching a cure.
The Soviet Sovereignty will be using military extermination, with high priority 'hits' centered on the trolls we encounter yearly.