WA Delegate (non-executive):
The Union of Soviet Republics of Hvalfyurden (elected 42 days ago)
Founder: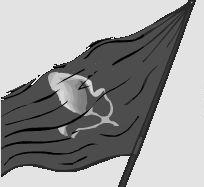 The Communist State of RedCommunist
Embassies: Europe, Germany, Communist International League, Anticapitalist Alliance, Allied States of EuroIslanders, United Socialist Republics, North Africa, India, and The Communist Party of NationStates.
Tags: Democratic, Enormous, Communist, Industrial, Game Player, Socialist, Role Player, Anti-Capitalist, Regional Government, and World Assembly.
Regional Power: Very High
USSR contains 131 nations, the 93rd most in the world.
Today's World Census Report
The Largest Welfare Programs in USSR
Governments ranked highly spend large amounts of money on social welfare programs. Nations ranked low tend to have weak or non-existent government welfare.
As a region, USSR is ranked 22nd in the world for Largest Welfare Programs.
| # | Nation | WA Category | Motto |
| --- | --- | --- | --- |
| 1. | The Penny Arcade Mecca of Greater Cuba | Liberal Democratic Socialists | "We Don't Get Mad, We Get Stabby" |
| 2. | The Federal People's Republic of Ludora | Democratic Socialists | "Workers of all lands, unite!" |
| 3. | The Democratic People's Republic of Slavestate | Democratic Socialists | "BE VIGILANT" |
| 4. | The Public Domain of Khanatah | Left-wing Utopia | "Overthrow Heaven; Dethrone God" |
| 5. | The Unruly Confederation of CoolHandLuke | Liberal Democratic Socialists | "Lay back and give 'em hell" |
| 6. | The Proletarian Combine of Workers Collectives | Iron Fist Socialists | "When we hang the capitalists they will sell us the rope" |
| 7. | The Soviet Socialist Republic of Yevraziya | Left-wing Utopia | "Workers of the world, unite!" |
| 8. | The Communist Ministries of The zorgonny Wasteland | Father Knows Best State | "we saw the end of history and lived to see it reborn" |
| 9. | The People's Republic of Seraluka | Democratic Socialists | "All is One, One is All" |
| 10. | The Resistance of Divided we stand | Inoffensive Centrist Democracy | "http://www.youtube.com/watch?v=L6MuBslefto&" |
USSR Regional Message Board
Loading...

It's not about position. It's more about detail. Khanatah here put out a damn good platform, while in comparison, mine was kinda weak.
As for Soviet Germany, he/she/it is running for Premier.
I suppose I'm open to run for Commisionaire (Commisinair, Communicar, I don't know how you spell this word) of Internal Affairs. I run on the platform of Maoism and Titoism, some may arguably consider me a revisionist, but I personally believe I'm not backing away from Marxism-Leninism. Rather, I believe that I have merely applied some different ideals to reach the same result. I value self-determination, egalitarianism, statism, and the development of socialism the most. A niche to keep things as orderly as possible also makes me a good candidate to be this region's bureaucrat. In the previous government, I worked as hard as I could to establish the KGB and the InterSoviet Transportation Treaty. Both of these things had both an RP and OOC aspect to them that I thought, were initially successful endeavors. And when the government under comrade RSFSR collapsed, I founded the Soviet Senate in the struggle to keep this region active. In addition, I made our region a new offsite forum to promote discussion and interaction.
In addition to all of this, I've been playing this game for two years, and have logged on almost every day since joining. I love this website very much, and would I'd like to make my time here noticeable. The many great views I've heard while here have influenced many of my current political beliefs and outlooks on life in general. I thank you all for the time I've been here, and the time I will be spending here.
With Revolutionary Regards,

The Rogue Nation of Terricon, the currently used nation of
The Really Cool Guy of New Terricon
Hello comrades. I won't probably run for any post, as I'm quite new here, but can anybody tell me what are the duties and competences for PM, Internal Affairs and Foreign Affairs here? Also, I'd like to know how often are the elections, how to vote and where is it possible to access as a candidate?
Well, I have some time to post, so I might as well start my campaign:
Comrades of the USSR. I have decided to run for the position of Commissar (I believe that was the traditional Soviet version) of Foreign Affairs. Yes, I wish to represent the USSR on the world stage. I myself consider myself to be a traditional Marxist-Leninist, but I encourage a kind of 'Left Wing Unity' between Socialist and Socialistic nations and groups, in order to combat Imperialist and Capitalist interests and the like. I would seek to form alliances and embassies with many other Communist and Socialist groups, with North Korea, The Leftist Agrarian Revolutionary Union, The Internationale and The Communist Party of NationStates being prime examples of regions I would be interested in starting more formal relations with, either due to their power, stance, or expression of a desire to work with us in the past. I will, if elected, attempt to ensure embassies are constructed with regions such as these, our current embassies are assessed to make sure they are still worthwhile. I would make sure that regions we have embassies with are regions we actively engage with, and not just a few flags that flash up at the side of the screen, and make sure we have the first post from another region through an embassy in the USSR occur on the RMB during my occupation of the position as Commissar of Foreign Affairs. I have in the past helped with a few ideas; such as the Peoples' Ruble, Inter Soviet Transport, and the Regional Map, and did keep the map updated until recently (I have been very busy with IRL Activities, which is the reason I have not been as active, and the reason I've been trying to hold of the elections until June, as so I can actually perform my duties). I am an active player, even when little time is available (AKA, Recently) I always make sure to do at least a quick checkup on the region at least once a day, and have maintained my nation since the Summer of 2013 (Two years on June 22nd) and have always inhabited the USSR.
As a humble Comrade of the USSR, with big aspirations for the region, I appeal to you Comrades to elect myself for the position of Commissar for Foreign Affairs of the USSR.
Thank You.
Rastrania Akatsuki, StalkKer Federation, Hvalfyurden, and Giskov
Premier. Honestly wish you best of luck!
Is there a position of chancellor/vizhier?
BREAKING NEWS - THE 2015 HERBSHIRIAN ECONOMY CRISIS
The United Federal Government of Of Herbshire's banks, including the Herbshirian Central Bank and the Herbshirian Islamic Bank, suffers bankruptcy, mainly due to the overnight collapse of the Herbshirian economy. Herbshirian Prime Minister Abraham Yitzhak Moses ordered the government to shut down, until the economy recovers. The crisis is caused by the Herbshirian Revenue Agency pressuring the government to abolish the tax code. The total ever bankruptcy of the Herbshirian economy, since the tax code was abolished, is currently N$ 1 billion.
Source, The Herbshirian Times.
Hvalfyurden and Giskov
comrades the time for the Red bear has come let us march to victory https://www.youtube.com/watch?v=bjW3kMNaW2o
I'm speechless at how beautiful this is
I don't suppose you noticed that you spelt "Jamestown" "Jamstown" in your nation name?