WA Delegate (non-executive):
The Public Domain of Khanatah (elected )
Founder: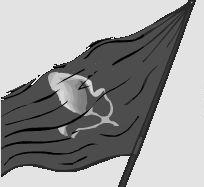 The Communist State of RedCommunist
Embassies: Europe, Germany, Anticapitalist Alliance, Allied States of EuroIslanders, United Socialist Republics, North Africa, India, The Communist Party of NationStates, Union of the World Socialist Republics, Soviet Union, North Korea, Ireland, A Union of Soviet Socialist Republics, and Greater Reformed Soviet Union.
Tags: Democratic, Industrial, Communist, World Assembly, Anti-Capitalist, Large, Socialist, Role Player, Regional Government, and Game Player.
Regional Power: Very High
USSR contains 93 nations, the 129th most in the world.
Today's World Census Report
The Fattest Citizens in USSR
World Census takers tracked the sale of Cheetos and Twinkies to ascertain which nations most enjoyed the "kind bud."
As a region, USSR is ranked 16,331st in the world for Fattest Citizens.
USSR Regional Message Board
Loading...
Can you please translate? I don't understand. Thank you.
(insert standard apology for inactivity here)
We've been invited to The Internationale's LeftExpo 2016. This used to be an onsite event but they've moved it to their forum, The Red and Black. I'll have a submission ready for the region when the event starts, which is the 20th. We were invited a full week ago but I've been so inactive that I almost missed it.
Also, I might recommend that we form an embassy with them, if they're willing, and we as well. Any objections?
Hope you're all doing well, comrades.
Enclave of Soviet Germany, Korskha, Soviet Polsol, Sovietzky Soyuz, and 2 othersSkeibuvania, and Sollest
Today Facebook recommended me a group page called "The T-34 Factory".
I'm unsure if you actually speak russian so if you do i do not mean to correct you, however it was my understanding "eto ya dom" means "This is my home"
Ik, it has been a while since I've practiced my Russian, but I am aware, I just knew he spoke no Russian, so I had some fun with him.
This region was founded on my birthday
LOL