WA Delegate (non-executive):
The Stratocratic Republic of Soviet Sovereignty (elected 3 days 18 hours ago)
Founder: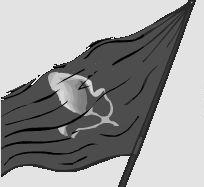 The Communist State of RedCommunist
Embassies: Europe, Germany, Communist International League, Anticapitalist Alliance, Allied States of EuroIslanders, United Socialist Republics, North Africa, India, and The Communist Party of NationStates.
Tags: Democratic, Enormous, Communist, Industrial, Game Player, Socialist, Role Player, Regional Government, and World Assembly.
Regional Power: Very High
USSR contains 134 nations, the 78th most in the world.
Activity • History • Administration
Today's World Census Report
The Smartest Citizens in USSR
Tests were sent to random citizens from various nations in an attempt to determine which nations are the smartest and best educated, on average. Those citizens who failed to return their tests were scored poorly.
As a region, USSR is ranked 1,132nd in the world for Smartest Citizens.
| # | Nation | WA Category | Motto |
| --- | --- | --- | --- |
| 1. | The Democratic People's Republic of Slavestate | Democratic Socialists | "BE VIGILANT" |
| 2. | The Federal People's Republic of Ludora | Liberal Democratic Socialists | "Workers of all lands, unite!" |
| 3. | The Penny Arcade Mecca of Greater Cuba | New York Times Democracy | "We Don't Get Mad, We Get Stabby" |
| 4. | The Empire of Old-Britannia | Corrupt Dictatorship | "Si Vis Pacem, Para Bellum." |
| 5. | The Unruly Confederation of CoolHandLuke | Liberal Democratic Socialists | "Lay back and give 'em hell" |
| 6. | The Classless Society of Narmilia | Liberal Democratic Socialists | "Even the smallest step forward is worth taking." |
| 7. | The Socialist Nation of The Commonwealth of Free Peoples | Corrupt Dictatorship | "One man. One vote." |
| 8. | The Republic of The Bulgarian Balkans | Left-wing Utopia | "Never cry over spilt milk. It could have been vodka." |
| 9. | The Empire of Liberal Ukraine | Liberal Democratic Socialists | "Only dead fish go with the flow" |
| 10. | The Communist State of RedCommunist | Democratic Socialists | "No one can stop our mighty Soviet bureaucracies!" |
USSR Regional Message Board
Loading...
EAST LABONIAN FOREIGN MINISTRY TRAVEL WARNING
All travellers are advised to stay clear of the Western Border regions of Weekeborg and Rixbeck due to escalation of the Labonian border Conflict. Skirmishes between East and West Labonian forces are occuring on a daily basis, and West Labonian artillery has been known to strike civillian areas. All visiting citizens of the USSR are advised to steer clear of these areas until further notice.
Hi everybody who is currently online.
The first match yesterday resulted in:
Klotecnia [2]- [1] New Terricon
Well I'm off to bed 3am is my bedtime usually
Anyone around I feel like this group is dead
It's a message board, not instant messaging comrade. Not too long ago we'd go a few days without a post, it's not that big of a deal.