WA Delegate (non-executive):
The Stratocratic Republic of Soviet Sovereignty (elected 70 days ago)
Founder: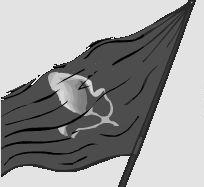 The Communist State of RedCommunist
Embassies: Europe, Germany, Communist International League, Anticapitalist Alliance, Allied States of EuroIslanders, United Socialist Republics, North Africa, India, and The Communist Party of NationStates.
Tags: Democratic, Enormous, Communist, Industrial, Game Player, Socialist, Role Player, Regional Government, and World Assembly.
Regional Power: Very High
USSR contains 147 nations, the 73rd most in the world.
Activity • History • Administration
Today's World Census Report
The Least Corrupt Governments in USSR
World Census officials visited a range of government departments and recorded how frequently bribes were required to complete simple administrative requests.
As a region, USSR is ranked 13,923rd in the world for Least Corrupt Governments.
| # | Nation | WA Category | Motto |
| --- | --- | --- | --- |
| 1. | The Classless Society of Narmilia | Left-wing Utopia | "Even the smallest step forward is worth taking." |
| 2. | The People's Republic of Anihc | Civil Rights Lovefest | "No conservatives allowed beyond this point." |
| 3. | The Unruly Confederation of CoolHandLuke | Liberal Democratic Socialists | "Lay back and give 'em hell" |
| 4. | The United Socialist States of Jon4de | New York Times Democracy | "Peace, God and Freedom" |
| 5. | The Republic of The Bulgarian Balkans | Liberal Democratic Socialists | "Never cry over spilt milk. It could have been vodka." |
| 6. | The Soviet Socialist Republic of Yevraziya | Left-wing Utopia | "Workers of the world, unite!" |
| 7. | The Community of The Commune of Meddle | Democratic Socialists | "Ever giving " |
| 8. | The People's Federation of New Terricon | New York Times Democracy | "Heimat von des Schicksals Weber (Home of Fate Maker)" |
| 9. | The New Paradigm of Mutant wasteland | Democratic Socialists | "We are getting stronger" |
| 10. | The Empire of Liberal Ukraine | Civil Rights Lovefest | "Only dead fish go with the flow" |
USSR Regional Message Board
Loading...
That's why they needed to have a proper court martial. Samething happened in Russia. Court Martial is designed to give one a trial and to see if they are guilty or not. But, if someone in a unit or the CO or NCO witnesses someone deserting right in front of their eyes, then they need to be shot for it.
In today's terms. Majority of the militaries of the world are voluntary. Except for some that are conscripted. When a country that goes to war with a voluntary force, every men and women signed up for it and should stick with their commitment that they made. There are combat and non-combat roles.
*bows* I hope my time here was good. I will now be leaving.
We shall miss you greatly comrade. Now go and spread the eternal flames of the people's revolution elsewhere. Keep the final goal of the socialist movement in mind when making your next decisions whatever they be. And most of all, come back and tell us what you've done.
I am an alternate country owned by the GNF, I am the Alpha Centauri Colony. I will use this nation to keep in touch. the GNF is now in an Infinite Universe to Expand the Influence of Communism. Hello, I am happy to be with you.
Hello again. (I guess this qualifies as Soviet Sci Fi now. :D)
Yes, Soviets can colonize Alpha Centauri! (:D)
Well, first in space, after all. :)
I just thought: How can you colonize a star?
Good point. Btw celona is my.bro, he saw me in here and decided he wanted a go