WA Delegate (non-executive):
The Soviet Socialist Republic of Communist Bratislavia (elected 20 days ago)
Founder: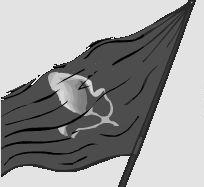 The Communist State of RedCommunist
Embassies: Europe, Germany, Communist International League, Anticapitalist Alliance, Allied States of EuroIslanders, United Socialist Republics, North Africa, India, and The Communist Party of NationStates.
Tags: Democratic, Enormous, Communist, Industrial, Game Player, Socialist, Role Player, Regional Government, and World Assembly.
Regional Power: Very High
USSR contains 132 nations, the 77th most in the world.
Activity • History • Administration
Today's World Census Report
The Most Cultured in USSR
After spending many tedious hours in coffee shops and concert halls, World Census experts have found the following nations to be the most cultured.
As a region, USSR is ranked 1,518th in the world for Most Cultured.
| # | Nation | WA Category | Motto |
| --- | --- | --- | --- |
| 1. | The United Socialist States of Jon4de | Inoffensive Centrist Democracy | "Peace, God and Freedom" |
| 2. | The Classless Society of Narmilia | Liberal Democratic Socialists | "Even the smallest step forward is worth taking." |
| 3. | The Empire of Old-Britannia | Corrupt Dictatorship | "Si Vis Pacem, Para Bellum." |
| 4. | The Empire of Liberal Ukraine | Liberal Democratic Socialists | "Only dead fish go with the flow" |
| 5. | The People's Republic of Anihc | Civil Rights Lovefest | "No conservatives allowed beyond this point." |
| 6. | The New Paradigm of Mutant wasteland | Democratic Socialists | "We are getting stronger" |
| 7. | The Republic of The Bulgarian Balkans | Left-wing Utopia | "Never cry over spilt milk. It could have been vodka." |
| 8. | The Unruly Confederation of CoolHandLuke | New York Times Democracy | "Lay back and give 'em hell" |
| 9. | The Federal People's Republic of Ludora | Liberal Democratic Socialists | "Workers of all lands, unite!" |
| 10. | The Soviet Socialist Republic of Yevraziya | Left-wing Utopia | "Workers of the world, unite!" |
USSR Regional Message Board
Loading...
I'm sorry but that is the highest god mod I have seen in my life. You have somehow got around the non fly zone and attacked my city, despite having your airbases bombed, and my aircraft imposing a non fly zone meaning any aircraft taking off will have been attacked. Second you have somehow seem to have magically teleported your troops into my nation for the purpose of committing war crimes. The only way to directly attack Menzen is by air or sea, I have already said how aircraft can't reach it, and the ships would be stopped by the Bratislavskayan navy blockade. Not only that but you would struggle to move 12,000 troops that fast let alone more than two million. And even then according to your fact book there are only 5,500 Klotecnian soldiers left in Klotecnia. So my marines just invaded Klotecnia and killed everyone that wasn't part of the KFDM. I'm not going to do that as I don't recognize your post. Do something without god modding and I will continue RPing.
Oex: i'll TG you the flag shortly.
Status Update
-Following the decleration of war on Bratislavskaya by Klotecnia, Supreme Chairman Petero Lokorov has issued a condemnation of the Klotecnian government for his extreme godmodding and orders an embargo on Klotecnia. Soledan troops are situant at the entire border.
-Following the spread of ''Moskau'' in the very, very, very close nation of USGNF, Soled has decided to close its borders to the USGNF and advices other nations of the USSR to take caution. Sadly, 24 Soledans have already contacted the disease, and it is spreading fast. Many of the infected are being sent to isolation. The nation has entered a ''casus of extreme danger'' as it faces war on one side and a pandemic on another.
-Supreme Chairman Petero Lokorov has issued an annexation of Oblast 163, known as Vlativostok in Soledan. The military controls the whole area and the Vlativostok government will soon accept the annexation demand by Petero Lokorov.
Also just saw a load of spelling mistakes in my last post. Excuse them, I was on my phone when I made the post.
The SRdESD People's Commissariat of Foreign Affairs strongly condemns the "People's Socialisr Republic" of Klotecnia's recent actions.
Ethnic cleansings, or better, genocide, are not acceptable. The great distance between our countries may prevent us from taking direct military action against these criminals, but we hereby declare an embargo on Klotecnia and we'll also fund local progressive insurgency groups and provide modern equipment to them. We'll also send economic help to Bratislavskaya.
Nobody can defeat the people!
- the People's Commissar of Foreign Affairs, Vojtěch Rybář, in the name of the people of the SRdESD.
The Krajstalian Socialist Workers Party and the Central Committee would like to extend a warm Greetings to all the Comrades of the USSR. We have been desperate for a Proper Region to settle in and have been moving for weeks, we would like to thank you for accepting us in.
-Krajstalian Socialist Workers Party and the Central Committee
The Socialist Federal Republic of Krajstali welcome, comrade!
Welcome Comrade, enjoy your stay. There is a bit of a thing going on on the RMB at the moment, as I'm sure you can see, but it'll be fine in time.
Oh don't worry, once we have settled in we should be fine.
Now where did I place that Portrait of Lenin?
Why, can't you find your statue? I have a statue of Lenin in my garden. Not really, I'm not rich enough to afford that kind of thing, but I would have one if they didn't cost stupid amounts of money.