WA Delegate (non-executive):
The Public Domain of Khanatah (elected )
Founder: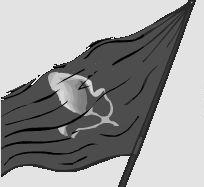 The Communist State of RedCommunist
Embassies: Europe, Germany, Anticapitalist Alliance, Allied States of EuroIslanders, United Socialist Republics, North Africa, India, The Communist Party of NationStates, and Union of the World Socialist Republics.
Tags: Democratic, Enormous, Communist, Industrial, Game Player, Socialist, Role Player, Anti-Capitalist, Regional Government, and World Assembly.
Regional Power: Very High
USSR contains 110 nations, the 129th most in the world.
Today's World Census Report
The Highest Economic Output in USSR
World Census bean-counters crunched the numbers to calculate national Gross Domestic Product. Older nations, with higher populations, were noted to have a distinct advantage.
As a region, USSR is ranked 3,016th in the world for Highest Economic Output.
USSR Regional Message Board
Loading...
I would greatly enjoy this
How would we make it official?
Damn Im only have the second lowest nudity in the region. I must be doing something wrong lol
I just got the same issue twice in a row. Has that happened to anyone before, or is it perhaps a bug due to the new multi-issue system?
Man, these death wave sure are many
As I remember, the issue was about nuclear bombardment of already conquered land. The other options were either to fully, er, associate state (our people welcomes another soviet socialist republic joining us!), either to coup (hello from Prague, 1968), either to purge it with atomics (variant for bloodthirsty warmonger).