WA Delegate (non-executive):
The American Dream of Architeuthis (elected 79 days ago)
Founder: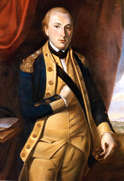 The Republic of Marquis de Lafayette
Embassies: France, Africa, NAACP, Liberia, BLACK POWER, United Empire of Islam, and Iran.
Regional Power: Very High
United States contains 88 nations, the 138th most in the world.
Today's World Census Report
The Most Politically Apathetic Citizens in United States
These results were determined by seeing how many citizens of each nation answered a recent World Census survey on the local political situation by ticking the "Don't Give a Damn" box.
As a region, United States is ranked 6,042nd in the world for Most Politically Apathetic Citizens.
United States Regional Message Board
Loading...
Mon capitaine!
http://i.imgur.com/oW0YUmG.jpg
Remember, remember, you might be cisgender.
I think all this gender crap everyone is crying about on tumbler and reddit is just silly crap to divert people from a good path of cooperation and understanding and down a path of lets all hyphenate ourselves into a super tiny and super exclusive minority where we are god and make it look like we are better than everyone else.
I think all this bitching about tumblr and reddit crap is just old people complaining about these damn kids today and their rockeroller music and fancy tellyphones. The world is getting more tolerant and this makes old people freak out. Once they die things will be better, although by then the old school tumblits will be complaining about whatever new thing is happening that they don't understand because they are now old and have lost the ability to adapt and think critically about things.
Why does my confusion offend you?
Can't we all just get along for a nominal fee of $9.95!
Those were the best 3304 days of my life.
greetings yanks... a couple months back i telegrammed newman to get him to kick out 50% of the yanks the day he was wa delegate... the obese yank didn't even respond... i may have to drop my support for Rantchess in France after all of these years and become wa delegate here and eject all the yanks...