WA Delegate (non-executive):
The American Dream of Architeuthis (elected 8 years 288 days ago)
Founder: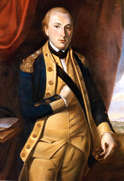 The Republic of Marquis de Lafayette
Infection Rate: 99.8% (411.99 billion infected, 696 million survivors)
Infection Status: 49.4 Catastrophic
Embassies: France, Africa, NAACP, Liberia, BLACK POWER, The Communist Coalition, United Empire of Islam, Islam, and Iran.
The embassy with Islam is being withdrawn. Closure expected in 2 days 11 hours.
Regional Power: Very High
United States contains 82 nations, the 136th most in the world.
Activity • History • Administration
Today's World Census Report
The Largest Manufacturing Sector in United States
As a region, United States is ranked 15,914th in the world for Largest Manufacturing Sector.
United States Regional Message Board
Loading...
A kick to the bowels is a friendly greeting! Accept it with joy!
Kelly Ripa is going to die. If you mourn today, you will save yourself time in the future. Unless you die first.
We will assess the cost of Kelly Ripa's death and submit a financial report by October 15th
I'm proud to announce that of the 81 nations in United States, I have the 6th shortest lifespan.
yanks always have a short lifespan because of their morbidly obese lifestyles...
unlike the French who excel in a healthy lifestyle by smoking the finest cigarettes and by drinking the finest wines and champagnes...
We would like to refute
The Esprit de Corps of Champagne-Ardenne's inorderly behaviour and move to abhor such defamatory statements in the future, as per our annual Stakeholder contractual agreement our national citizens seek.
I wouldn't be too sure about that.
It is true. The French are an honorable people.
Can we agree to that under the presence of a third party?