WA Delegate (non-executive):
The American Dream of Architeuthis (elected 8 years 337 days ago)
Founder: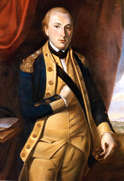 The Republic of Marquis de Lafayette
Embassies: France, Africa, NAACP, Liberia, BLACK POWER, The Communist Coalition, United Empire of Islam, and Iran.
Regional Power: Very High
United States contains 81 nations, the 143rd most in the world.
Activity • History • Administration
Today's World Census Report
The Largest Soda Pop Sector in United States
As a region, United States is ranked 16,306th in the world for Largest Soda Pop Sector.
United States Regional Message Board
Loading...
can someone endorse me please
Yes, but you must endorse me too, please
Why does no one talk on here?
Current Topics:
1. Why is the 760 area code considered useless by 97.35% of Californians?
2. Why has the homosexual rate of Cedar Falls, Iowa increased 2fold?
3. More prisoners in small desert communities are homosexuals than non small desert communities, Fact of Fiction?
Why would there be no United States of America if not for the French?
There now are 4 great topics for discussion:
on #4: I personally would like to thank the French, if not for them we would all have terrible teeth like the Brits.
The French have the finest teeth in the world. We soak them in the finest wines and cheeses and are therefore beautiful and humble and slim.
today is the day the yanks gorge themselves with food until they nearly explode... this is one of the reasons the yanks have a extremely high morbid obesity rate... a eating holiday, i have never heard of a eating holiday in any other country except for the united states... in France we have NO eating holidays which keeps the French long and lean... speaking of long and lean, we are experts in the art of TiVo-ing women...
Unfortunately for us, the French deny us entry into the highly competitive French eating market, which we seek to make highly competitive by introducing it to them. If only they could let us write up our own contract and have it blindly signed. But non! The French are so resilient with their no eating holiday policy. Sacrebleu!