United States
WA Delegate (non-executive):
The American Dream of Architeuthis (elected 7 years 126 days ago)
Founder: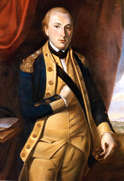 The Republic of Marquis de Lafayette
Embassies: France, Africa, NAACP, Liberia, BLACK POWER, and 6 others.The Communist Coalition, United Empire of Islam, Islam, Iran, The Brotherhood of Muslim Nations, and East Africa.
Regional Power: Very High
United States contains 92 nations, the 135th most in the world.
Today's World Census Report
The Largest Mining Sector in United States
As a region, United States is ranked 279th in the world for Largest Mining Sector.
Regional Happenings
United States Regional Message Board
Loading...
I am a small yappy type dog.
Yap
Yap
this is what I choose.
You must be a French dog unless you choose to be French pirate.
Why does he have to be French?
If it's not obvious to you then you must be American.
I know, this region is strongly French, and I respect that.
But we should be able to express our different cultures while still all being a unity. For France is our oldest ally. We need to work together, brothers.
yappy gilmore-
the French controlled united states is a place with many cultures... the only problem ever here was in the beginning with the yanks... the yanks did not except the French here thats when the French united and took control... i myself came from France where i supported Rantchess there as i still do... other than yanks being unhealthy, morbidly obese and losing wars i have no problem with the yanks...
Is criticizing Americans your hobby or something?
I look at this messaging board and all I see is French and Americans arguing
It is political correctness and stereotypes, Fedriya.
Happy Gilmore(or Yappy Gilmore as that French Guy says) and the French Guy are arguing
A Frenchman does not argue, he simply informs.