WA Delegate (non-executive):
The American Dream of Architeuthis (elected )
Founder: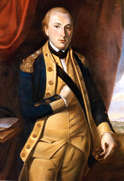 The Republic of Marquis de Lafayette
Embassies: France, Africa, NAACP, Liberia, BLACK POWER, United Empire of Islam, and Iran.
Regional Power: High
United States contains 79 nations, the 154th most in the world.
Today's World Census Report
The Most Scientifically Advanced in United States
World Census researchers quantified national scientific advancement by quizzing random citizens about quantum chromodynamics, space-time curvature and stem cell rejuvenation therapies. Responses based on Star Trek were discarded.
As a region, United States is ranked 11,687th in the world for Most Scientifically Advanced.
United States Regional Message Board
Loading...
Is this a game or a political forum?
Both. Now pay me in several gold ingots.
Make NationStates great again
#MakeAmericaGreatAgain
#Trump2016
Seems like someone needs to make the Conglomerate of Corporate Infidels great again.