WA Delegate (non-executive):
The American Dream of Architeuthis (elected )
Founder: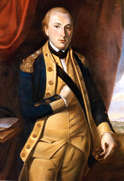 The Republic of Marquis de Lafayette
Embassies: France, Africa, NAACP, Liberia, BLACK POWER, United Empire of Islam, and Iran.
Regional Power: Very High
United States contains 83 nations, the 141st most in the world.
Today's World Census Report
The Most Pacifist in United States
Nations ranked highly pursue diplomatic solutions rather than military ones in the international arena, have small or nonexistent militaries, and peace-loving citizens.
As a region, United States is ranked 11,135th in the world for Most Pacifist.
United States Regional Message Board
Loading...
greetings yanks... a couple months back i telegrammed newman to get him to kick out 50% of the yanks the day he was wa delegate... the obese yank didn't even respond... i may have to drop my support for Rantchess in France after all of these years and become wa delegate here and eject all the yanks...
I am so svelt and fit I must be French.
"Indian tribes ceased to exist."
That sounds about right.
We alive and well. Go Home Paleface!
In the name of Allah who is the most Merciful and Beneficent.
Assalam o Alaikum!
I hope my message finds you in the best of your health. Shawal moon has been sighted and tomorrow shall be Eid. I wish all the Muslims of United States a very Happy Eid ul Fitr.
Unfortunately, many parts of the Muslim world welcome this festival with wounded hearts and tearful eyes. The pain and situation of our brothers in these countries, particularly in Iraq, Syria, Palestine, Yemen, Egypt, Libya and Somalia, overshadow our joy. Hopefully, these blessed days will become a cause for the salvation of our brothers and a reason for humanity to be looking forward to the future in peace and security of all mankind to be looked forward to the future.
May Allah accept our good deeds, forgive our transgressions and ease the suffering of all our brothers and sisters around the globe. Remember your brothers in your prayers. Allah be with you!
Regards,

The Islamic Emirate of Turkhestan,
Prime Minister of United Empire of Islam.
I hitchhiked across 3 countries without any problems. I was in the United States for 300 miles and then I was murdered. Americans want to know why the world hates them, look no further.
No people is as great and strong as the French!