WA Delegate (non-executive):
The American Dream of Architeuthis (elected 8 years 249 days ago)
Founder: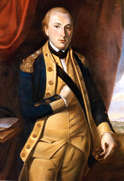 The Republic of Marquis de Lafayette
Embassies: France, Africa, NAACP, Liberia, BLACK POWER, The Communist Coalition, United Empire of Islam, Islam, Iran, and East Africa.
Regional Power: Very High
United States contains 81 nations, the 146th most in the world.
Activity • History • Administration
Today's World Census Report
The Largest Welfare Programs in United States
Governments ranked highly spend large amounts of money on social welfare programs. Nations ranked low tend to have weak or non-existent government welfare.
As a region, United States is ranked 206th in the world for Largest Welfare Programs.
United States Regional Message Board
Loading...
My mother is French, and my father American, making this region a perfect representation of my life.
I'd rather be his French whore than your American wife.
Everything worked out just fine in the end.
Sacrebleu! One cannot strut with such puny legs!
A kick to the bowels is a friendly greeting! Accept it with joy!
Kelly Ripa is going to die. If you mourn today, you will save yourself time in the future. Unless you die first.