WA Delegate (non-executive):
The American Dream of Architeuthis (elected 8 years 97 days ago)
Founder: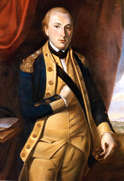 The Republic of Marquis de Lafayette
Embassies: France, Africa, NAACP, Liberia, BLACK POWER, The Communist Coalition, United Empire of Islam, Islam, Iran, East Africa, and New York.
Regional Power: Very High
United States contains 85 nations, the 140th most in the world.
Activity • History • Administration
Today's World Census Report
The Largest Mining Sector in United States
As a region, United States is ranked 16,635th in the world for Largest Mining Sector.
United States Regional Message Board
Loading...
sheeps...
welcome back to the French controlled united states...
Post self-deleted by Deep in the heart.
150,000 or so people died today. It is no great sadness. All you do and say, all your struggles and pains and successes and achievements are utterly meaningless and valueless.
Tomorrow will be Pi Day and in celebration, another 150,000 or so people will die.
And they all had debts unpaid towards me. Sacrebleu!
Im a naughty little nipper,
The Cabin Girl... The Cabin Girl...
There seems to be an echo in this cavernous locale.
I use latex house paint on my nails.
That stuff will kill you. So will oxygen. And walking. And sunlight. And time.
A Frenchman cannot be killed unless he desires it. For this reason the French are undefeated in war and in love and in not losing ferries or jet planes. Such is the way of the French.