WA Delegate (non-executive):
The American Dream of Architeuthis (elected )
Founder: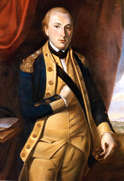 The Republic of Marquis de Lafayette
Embassies: France, Africa, NAACP, Liberia, BLACK POWER, United Empire of Islam, and Iran.
Regional Power: High
United States contains 74 nations, the 176th most in the world.
Today's World Census Report
The Most World Assembly Endorsements in United States
World Census staff pored through World Assembly records to determine which nations were the most endorsed by others in their region.
As a region, United States is ranked 1,678th in the world for Most World Assembly Endorsements.
United States Regional Message Board
Loading...
Seems like someone needs to make the Conglomerate of Corporate Infidels great again.
Hey guys, want to hear something cool?
Long live PRESIDENT Donald Trump. Oorah!
yes... these fat yanks are active gorging themselves on their eating holiday... only yanks would have a eating holiday... in France we stay slim and trim by not gorging ourselves or having eating holidays...
We stay strong through extreme dance. This is why we dominate.
You're repeating yourself.