WA Delegate (non-executive):
The American Dream of Architeuthis (elected )
Founder: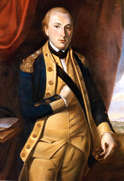 The Republic of Marquis de Lafayette
Embassies: France, Africa, NAACP, Liberia, BLACK POWER, United Empire of Islam, and Iran.
Regional Power: Very High
United States contains 74 nations, the 168th most in the world.
Today's World Census Report
The Largest Black Market in United States
World Census agents tracked "off the books" deals and handshake agreements in order to study the size of nations' informal economies.
As a region, United States is ranked 2,646th in the world for Largest Black Market.
United States Regional Message Board
Loading...
Try not to poop out the whole bird at once.
what make a great day in France... to watch obese yanks fighting over food steamers... those yanks love their food so much they will steal a food steamer from a little yank... did you see that obese yank trying to carry off as many food steamers as she could... only yanks need multi able food steamers because of the amount of food they gorge on... in France we steam our food in a simple small pot... and yanks don't think i forgot about your eating holiday when yanks gorge themselves until they're sick... disgusting...
I got lost on the way to discovering my identity.
https://en.wikipedia.org/wiki/Mahmudiyah_rape_and_killings
In two weeks it will have been ten years. No more wars.
There are a lot of black people in Africa.
All of you, give me your money.
Trump, you owe me a city. Let's talk it over some coffee.