WA Delegate (non-executive):
The American Dream of Architeuthis (elected 49 days ago)
Founder: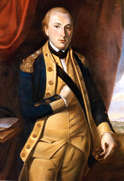 The Republic of Marquis de Lafayette
Embassies: France, Africa, NAACP, Liberia, BLACK POWER, United Empire of Islam, and Iran.
Regional Power: Very High
United States contains 88 nations, the 142nd most in the world.
Today's World Census Report
The Lowest Unemployment Rates in United States
World Census experts studied the ratings of daytime television chat shows to determine which nations have the lowest rates of unemployment.
As a region, United States is ranked 9,291st in the world for Lowest Unemployment Rates.
United States Regional Message Board
Loading...
Corporate Infidels would like to make the United States region aware that we do not condone dying more than once. It is costly to our businesses and frankly, the taxpayers don't wish to pay for more than one visit by the emergency medical crew.
A Frenchman kicks a well-lotioned inner thigh and so it is high art.
https://www.youtube.com/watch?v=UKmtKriwqhY
Do the Hawwwwwwk!
http://en.wikipedia.org/wiki/Black_Hawk_War
Once, the US beat the Black Hawks. Now, we have come for our revenge! :P
Mon capitaine!
http://i.imgur.com/oW0YUmG.jpg
Remember, remember, you might be cisgender.
I think all this gender crap everyone is crying about on tumbler and reddit is just silly crap to divert people from a good path of cooperation and understanding and down a path of lets all hyphenate ourselves into a super tiny and super exclusive minority where we are god and make it look like we are better than everyone else.
I think all this bitching about tumblr and reddit crap is just old people complaining about these damn kids today and their rockeroller music and fancy tellyphones. The world is getting more tolerant and this makes old people freak out. Once they die things will be better, although by then the old school tumblits will be complaining about whatever new thing is happening that they don't understand because they are now old and have lost the ability to adapt and think critically about things.
Why does my confusion offend you?