WA Delegate (non-executive):
The American Dream of Architeuthis (elected 8 years 312 days ago)
Founder: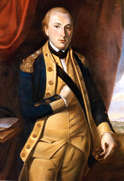 The Republic of Marquis de Lafayette
Embassies: France, Africa, NAACP, Liberia, BLACK POWER, The Communist Coalition, United Empire of Islam, and Iran.
Regional Power: Very High
United States contains 84 nations, the 141st most in the world.
Activity • History • Administration
Today's World Census Report
The Largest Information Technology Sector in United States
As a region, United States is ranked 975th in the world for Largest Information Technology Sector.
United States Regional Message Board
Loading...
We will assess the cost of Kelly Ripa's death and submit a financial report by October 15th
I'm proud to announce that of the 81 nations in United States, I have the 6th shortest lifespan.
yanks always have a short lifespan because of their morbidly obese lifestyles...
unlike the French who excel in a healthy lifestyle by smoking the finest cigarettes and by drinking the finest wines and champagnes...
We would like to refute
The Esprit de Corps of Champagne-Ardenne's inorderly behaviour and move to abhor such defamatory statements in the future, as per our annual Stakeholder contractual agreement our national citizens seek.
I wouldn't be too sure about that.
It is true. The French are an honorable people.
Can we agree to that under the presence of a third party?
can someone endorse me please
Yes, but you must endorse me too, please