WA Delegate (non-executive):
The American Dream of Architeuthis (elected 7 years 331 days ago)
Founder: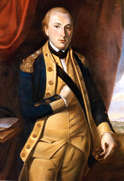 The Republic of Marquis de Lafayette
Embassies: France, Africa, NAACP, Liberia, BLACK POWER, The Communist Coalition, United Empire of Islam, Islam, Iran, The Brotherhood of Muslim Nations, East Africa, and New York.
Regional Power: Very High
United States contains 94 nations, the 117th most in the world.
Activity • History • Administration
Today's World Census Report
The Most Dedicated Public Healthcare in United States
The following nations have the most extensive public healthcare facilities.
As a region, United States is ranked 277th in the world for Most Dedicated Public Healthcare.
United States Regional Message Board
Loading...
i think most of the morbidly obese yanks have died off... i have been telling them for years the unhealthy lifestyle they lead will kill them... the French are here to help the yanks here in the French controlled united states...
The quickest way to lose weight is to poop. Try it!
Pooping is fun. And it is not free.
A Frenchman does not consume dead snood fowl in celebration of gluttony and sodium poisoning and thus remains slim and as intellectually pure as a horse philosopher. The native peoples of France and America are French and so too they have no need for intense purging and cleansing as a consequence of overindulgence and ham. To understand such wisdom is to know the way of the great hens which is true and slender and strong. Our medical care is hardly necessary for the health of our citizenry is unparalleled but in any case the internet is a well-designed invention of the French. In this way we contain Iran.
today is the day the yanks gorge themselves until they fall over... leave it to the yanks to create a eating holiday... no wonder why the yank morbid obese rate is so high...
As a fellow American conglomerate, we accept this holiday and wish you the best of luck in taking advantage of our great offers this Friday.
I will devour your pancakes!
I ate 5 pails of oats. Can you guess what happened?