WA Delegate:
The Christian Kingdom of Vanic Topia (elected 178 days ago)
Founder: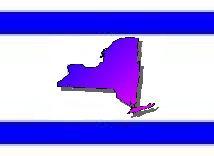 The Chromodynamic Flavor of Gell-Mannhattan
Embassies: New England, Ithaca, New Jersey, Florida, Confederation of Nations, GREAT Britain, The Empire of Friendship, Hippy Haven, South Pacific, The United States of Europe, Republic of Seychelles, France, Glorious Nations of Iwaku, The Northern Hemisphere, ASEAN, The Darwin Allied Republics, and 18 others.In The Flesh, Commonwealth of Liberty, Freedom Front, Philosophy 115, United States, Alteran Empire, Louisiana Alliance x Alliance Louisiane, Land of Israel, Empires of the World, New Northfield, The Statue of Liberty, Lower Canada, West Michigan, Oklahoma, Cashnatchee, The Confederacy of Nations, Confederate American Union, and The Las Vegas Strip.
Tags: Democratic, Anti-Fascist, Offsite Forums, Large, Map, Surreal, Featured, and Regional Government.
Regional Power: High
New York contains 96 nations, the 121st most in the world.
Activity • History • Administration
Today's World Census Report
The Largest Public Sector in New York
Nations ranked highly have relatively large governments and offer the most extensive public services.
As a region, New York is ranked 208th in the world for Largest Public Sector.
| # | Nation | WA Category | Motto |
| --- | --- | --- | --- |
| 1. | The United Socialist States of Supersloth | Liberal Democratic Socialists | "Laziness prevents hasty errors." |
| 2. | The Christian Kingdom of Vanic Topia | Scandinavian Liberal Paradise | "Spread your wings, Vanic Topia, and fly proud and free." |
| 3. | The Democratic States of Costa Cocos | Father Knows Best State | "God Save the Queen" |
| 4. | The Empire of Layarteb | Inoffensive Centrist Democracy | "So I dub thee Unforgiven" |
| 5. | The Concordat of The Continent of Wild Endeavor | Inoffensive Centrist Democracy | "For Us All" |
| 6. | The Mariah Carey of Emancipation of Mimi | Father Knows Best State | "Stay the night" |
| 7. | The Rogue Nation of Obsessed Knitters | Left-Leaning College State | "Knit one Purl one" |
| 8. | The Rogue Nation of Dougapolis | Inoffensive Centrist Democracy | "Ooh, piece of candy!" |
| 9. | The Sovereign Nation of Independent Long Island | Inoffensive Centrist Democracy | "Ab Normis Discedere." |
| 10. | The Dictatorship of Dayum | Inoffensive Centrist Democracy | "You're going to die someday" |
New York Regional Message Board
Loading...
Marvia, normally I'd say a veteran the region of NY gets the position of delegate, as they have had more of an opportunity to earn the trust of the populace. Why don't you try to take another post to prove yourself? One of our assembly members is out right now. During the next assembly elections, throw your name in the ring. But most of all, stick with NY. Being a bureaucrat in NY takes responsibility, and it's a shame to see countries like Xcom North America get elected and then disappear.
As an assembly member, I recommend sticking with Vanic as WA delegate until, and IF, he resigns his post. Let's not start a power struggle yet.
New York,
I wanted to resign the WA in protest but I realized I could not. New York is dependent of me to provide security and stability to the region, and if I resign it will cause New York to become unstable for an indefinite period of time, leaving it vulnerable to invasions. I see this as a major problem. If I ever cease to exist, then who will carry on the role of New York's governance? The answer is vague at best. Everyone besides me has the maximum of only two endorsements. I fear that if we do not address this situation, it will inevitably be New York's downfall.
Vanic Topia
Should it not be that all WA people endorse the sitting delegate until he or she is voted out of office, resigns, et cetera?
I agree that, for security purposes, we should endorse Vanic, but I'm going to be completely clear that we should hold Vanic even MORE responsible for any actions as WA delegate with that new authority. If ANYONE has any doubts about Vanic's actions, feel free to start a discussion, which may lead to a vote of no confidence.
Also, endorsing Vanic, though recommended, should not be forced on anyone.
Devil and Gell-Mannhattan, any problems?
Yes, every WA should endorse the delegate, but some are unresponsive. Elections are what I planned in the first place. I'm planning on proposing the proposal again soon.
Did I do something wrong? 0:-)
Well, a vote of "no confidence" is different than scheduled elections. If someone does not like Vanic's leadership, they and someone to second them can call a vote of no confidence. Should that vote pass by super-majority, Vanic loses his post. Simple as that. Kind of like GB's system.