WA Delegate:
The Kingdom of Vanic Topia (elected )
Founder: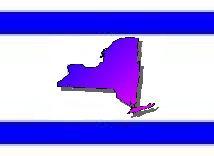 The Chromodynamic Flavor of Gell-Mannhattan
Embassies: The Empire State, New England, Hippy Haven, In The Flesh, Philosophy 115, West Michigan, Commonwealth of Liberty, urkalgurk, The Empire of Friendship, Confederation of Nations, Oklahoma, Florida, The United States of Europe, Cashnatchee, The Illuminati, California, and 39 others.Louisiana, Washington, Nevada, Kansas, Michigan, Georgia, Colorado, Delaware, Arizona, Wyoming, Nebraska, Missouri, Rhode Island, Pennsylvania, Iowa, Massachusetts, Virginia, New Hampshire, Mississippi, North Dakota, Chicago, Maryland, South Dakota, New Mexico, North Carolina, Illinois, Kentucky, Minnesota, Idaho, South Carolina, Utah, Washington DC, Maine, Tennessee, Neveah, Free State of Wisconsin, GREAT Britain, India, and Calibraska.
Tags: Democratic, Anti-Fascist, General Assembly, Large, Map, Featured, Password, and Regional Government.
Regional Power: High
New York contains 60 nations, the 183rd most in the world.
Today's World Census Report
The Highest Average Tax Rates in New York
Although some nations have similar tax rates for all citizens and others tax the rich much more heavily than the poor, the following provides a rough guide to the most taxing governments.
As a region, New York is ranked 7,752nd in the world for Highest Average Tax Rates.
Page: « 1 2 3 4 5 6 »
New York Regional Message Board
Loading...
Thanks for voting guys. The motion passes unanimously.

Vanic Topia or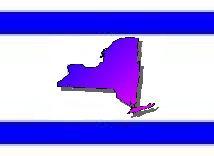 Gell-Mannhattan, can you please close the embassies with Avadam Inn in accordance with regional law, thanks.
Well, the Assembly has spoken. Our embassy with Avadam Inn is being shut down.
Hello, Britsh! What brings you to New York?
I would like to inform everyone that there is a Foreign Minister position available, if anyone is interested.
Hey, Gang.
Long time no check in, hopefully I'm back for a bit! Hope everybody's doing okay!
Also happy 4th.
Devil and Vanic Topia
Happy Fourth of July guys! :)
America F**k Yeah!
https://www.youtube.com/watch?v=IhnUgAaea4M