WA Delegate:
The Christian Kingdom of Vanic Topia (elected 33 days ago)
Founder: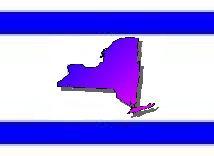 The Chromodynamic Flavor of Gell-Mannhattan
Infection Rate: 99.9% (152.22 billion infected, 146 million survivors)
Infection Status: 30.2 Highly Contagious
Embassies: The Empire State, New England, GREAT Britain, Hippy Haven, In The Flesh, Philosophy 115, The Statue of Liberty, West Michigan, The Darwin Allied Republics, Republic of Seychelles, Commonwealth of Liberty, urkalgurk, The Empire of Friendship, Confederation of Nations, Oklahoma, Florida, and 42 others.The United States of Europe, Louisiana Alliance x Alliance Louisiane, Cashnatchee, The Illuminati, The Cosmos, California, Louisiana, Washington, Nevada, Kansas, Michigan, Georgia, Colorado, Delaware, Arizona, Wyoming, Nebraska, Missouri, Rhode Island, Pennsylvania, Iowa, Massachusetts, Virginia, New Hampshire, Mississippi, North Dakota, Chicago, Maryland, South Dakota, New Mexico, North Carolina, Illinois, Kentucky, Minnesota, Idaho, South Carolina, Utah, Washington DC, Maine, Tennessee, Profectus, and Appalachian Trail Region.
Tags: Democratic, Anti-Fascist, Offsite Forums, General Assembly, Casual, Large, Map, Featured, Password, and Regional Government.
Regional Power: High
New York contains 77 nations, the 150th most in the world.
Activity • History • Administration
Today's World Census Report
The Largest Manufacturing Sector in New York
As a region, New York is ranked 1,447th in the world for Largest Manufacturing Sector.
New York Regional Message Board
Loading...
I leave the country for a week and look what happens. Sheesh!
It's time for Tnemrot to leave this land of savagery.
We have 5 WA nations. We're just asking to be raided. I think I'm going the way of Tnemrot. This isn't the proud New York I live in...
So guys Z day is coming up. People ready to fight em' Zombies!?
So guys, anyone catch the premier episode of the Walking Dead? Pretty sweet I must say.
Well so we're getting the Zombie thingy again. I think research worked well last time for us so again, let's research the **** out of this, lock our borders, and then we'll work on cleaning each other up and what not.
Well I won't be around Friday morning thanks to a last minute business trip. I trust everyone knows what to do.
research
avoid letting in people with tons of zombies
prevent raiders from destroying us
once you get a cure - deploy it as fast as possible
Yea, and for more info on Z day, Hippy Haven has published a helpful Z day protocol factbook outlining the an effective plan to survive Z day. I highly encourage people to check it out!
page=dispatch/id=318540
And it be nice to "up-arrow" the dispatch to give it a higher rating.
All right I'm back and researching but granted there's no activity I guess this one isn't much of a good one for us?