WA Delegate:
The Kingdom of Vanic Topia (elected )
Founder: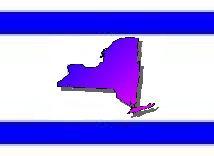 The Chromodynamic Flavor of Gell-Mannhattan
Embassies: The Empire State, New England, Hippy Haven, In The Flesh, Philosophy 115, West Michigan, Commonwealth of Liberty, urkalgurk, The Empire of Friendship, Confederation of Nations, Oklahoma, Florida, The United States of Europe, Cashnatchee, The Illuminati, Louisiana, and 36 others.Washington, Nevada, Kansas, Michigan, Georgia, Colorado, Delaware, Arizona, Wyoming, Nebraska, Missouri, Rhode Island, Pennsylvania, Iowa, Massachusetts, Virginia, New Hampshire, Mississippi, North Dakota, Chicago, Maryland, South Dakota, New Mexico, Illinois, North Carolina, Kentucky, Minnesota, Idaho, South Carolina, Utah, Washington DC, Maine, Tennessee, Free State of Wisconsin, GREAT Britain, and India.
Tags: Democratic, Anti-Fascist, General Assembly, Large, Map, Featured, Password, and Regional Government.
Regional Power: High
New York contains 60 nations, the 200th most in the world.
Today's World Census Report
The Lowest Unemployment Rates in New York
World Census experts studied the ratings of daytime television chat shows to determine which nations have the lowest rates of unemployment.
As a region, New York is ranked 5,835th in the world for Lowest Unemployment Rates.
Page: « 1 2 3 4 5 6 »
New York Regional Message Board
Loading...
I think researching for a cure is best unless you are late to the game.
Z-Day Protocol factbook courtesy of
Forever Fields: page=dispatch/id=318540
I agree, that factbook outlines the plan I think we should follow. I've pinned it to the WFE for the Z day event.
Evidently our borders are already closed. I'll deploy the troops to make sure no one sneaks in during this time.
All right people! RESEARCH, RESEARCH, RESEARCH!!! THEN we'll cure people and get on with our lives. THe borders are closseeedddd.
If you ahve cure missiles start using them!
Damned americanized timeselections. I go to bed one evening and everything is fine and dandy, I wake up the next morning to find 15 billion zombies in my backyard! ;)
Currently researching the cure. Might be too late, might not be.
Yea I had to work most of the event, we were just too inactive to put up a proper fight.