WA Delegate:
The Layartebian Province of Dnalkrad (elected )
Founder: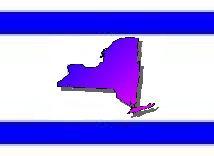 The Chromodynamic Flavor of Gell-Mannhattan
Embassies: Hell, Cashnatchee, The World of Peace and Prosperity, Florida, Queens Coming Into Our Own, The Bar on the corner of every region, and The Planet Earth.
Tags: Sports, Offsite Forums, Casual, Independent, Large, Featured, Password, and Regional Government.
Regional Power: High
New York contains 60 nations, the 215th most in the world.
Today's World Census Report
The Highest Poor Incomes in New York
The World Census studied the spending power of the poorest 10% of citizens in each nation.
As a region, New York is ranked 11,863rd in the world for Highest Poor Incomes.
New York Regional Message Board
Loading...

:: insert groan here ::
New York is not into the raiding & defending game.
It's a newspaper, it's not about the R/D game only, range of things in there. This issue features an article talking about the recent attempt by the Black Hawks to raid Hell. Hell itself, being founderless, doesn't participate in the R/D game other than being the occasional target, much like NY.
Nations of New York! I am
The Dominion of Lucy Cavendish, founder of the region Queens Coming Into Our Own. We are pleased that your region has opened an embassy with ours.

Thank you for the kind greeting.
Greetings to you from Hell! It's a pleasure to meet you.
It's official, we've joined the Kingdom of Hell by unanimous regional vote.
"Better to reign in Hell than serve in Heaven"
~ Satan, John Milton's Paradise Lost
I shall be the Prince of Pandæmonium!