WA Delegate:
The Christian Kingdom of Vanic Topia (elected 81 days ago)
Founder: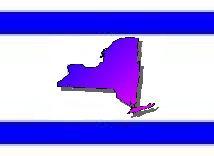 The Chromodynamic Flavor of Gell-Mannhattan
Embassies: The Empire State, New England, GREAT Britain, Hippy Haven, In The Flesh, Philosophy 115, The Statue of Liberty, West Michigan, The Darwin Allied Republics, Republic of Seychelles, Commonwealth of Liberty, urkalgurk, The Empire of Friendship, Confederation of Nations, Oklahoma, Florida, and 43 others.The United States of Europe, Louisiana Alliance x Alliance Louisiane, Cashnatchee, The Illuminati, The Cosmos, California, Louisiana, Washington, Nevada, Kansas, Michigan, Georgia, Colorado, Delaware, Arizona, Wyoming, Nebraska, Missouri, Rhode Island, Pennsylvania, Iowa, Massachusetts, Virginia, New Hampshire, Mississippi, North Dakota, Chicago, Maryland, South Dakota, New Mexico, North Carolina, Illinois, Kentucky, Minnesota, Idaho, South Carolina, Utah, Washington DC, Maine, Tennessee, Profectus, Appalachian Trail Region, and Vermont.
Tags: Democratic, Anti-Fascist, Offsite Forums, General Assembly, Casual, Large, Map, Featured, and Regional Government.
Regional Power: High
New York contains 74 nations, the 158th most in the world.
Activity • History • Administration
Today's World Census Report
The Largest Insurance Industry in New York
As a region, New York is ranked 16,420th in the world for Largest Insurance Industry.
New York Regional Message Board
Loading...
Yea, and for more info on Z day, Hippy Haven has published a helpful Z day protocol factbook outlining the an effective plan to survive Z day. I highly encourage people to check it out!
page=dispatch/id=318540
And it be nice to "up-arrow" the dispatch to give it a higher rating.
All right I'm back and researching but granted there's no activity I guess this one isn't much of a good one for us?
Bus Surprisal Index - Awesome Name
I have now removed the regional password.
We only have three WA members left in NY. We need to get more pronto.
Happy December, everyone!
"Lowest Overall Tax Burden in New York" there couldn't be a more opposite statement... "Good Presidents Named Barack" comes pretty close though.
I think it's pretty cool. You can like posts and add banners to your nation. I just added some cool banners to my nation. :)
Happy Chanukah, everyone!