WA Delegate: None.
Founder: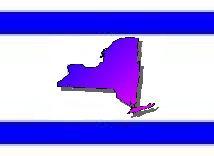 The Chromodynamic Flavor of Gell-Mannhattan
Embassies: Hell, Cashnatchee, Florida, The Bar on the corner of every region, The Planet Earth, and Avadam Inn.
Tags: Password, Independent, Casual, Offsite Forums, Sports, Featured, Regional Government, and Large.
Regional Power: High
New York contains 57 nations, the 244th most in the world.
Today's World Census Report
The Highest Unexpected Death Rate in New York
The World Census paid their respects at cemeteries in order to determine how likely citizens were to die each year from unnatural causes, such as crime, preventable illness, accident, and government encouragement.
As a region, New York is ranked 7,281st in the world for Highest Unexpected Death Rate.
New York Regional Message Board
Loading...
Nations of New York! I am
The Jailer of the Moon's Crystal of Lucy Cavendish, founder of the region Queens Coming Into Our Own. We are pleased that your region has opened an embassy with ours.

Thank you for the kind greeting.
Greetings to you from Hell! It's a pleasure to meet you.
It's official, we've joined the Kingdom of Hell by unanimous regional vote.
"Better to reign in Hell than serve in Heaven"
~ Satan, John Milton's Paradise Lost
I shall be the Prince of Pandæmonium!
The Velvet Fog's (Mel Tormé) album dedicated to the greatest city.
Songs of New York:
https://www.youtube.com/playlist?list=PLkaK5DhzmyNmr0j5MaM8zfuuukEOrxIDk
And here's a little extra: Barbra Streisand's cover of a "New York State of Mind".
https://www.youtube.com/watch?v=BVJiuXmZfpk
*In SNL's Linda Richman voice* "Her voice, it's like buttah".
Greetings New York! The next issue of Hell's Bells is hot of the demonic presses!
Issue XX: When You're Evil; page=dispatch/id=732823
(Up arrows always welcomed)
NS forum thread;
viewtopic.php?f=12&t=331170&p=30550392#p30550392
Hope you guys enjoy!