WA Delegate:
The Christian Kingdom of Vanic Topia (elected 2 days 3 hours ago)
Founder: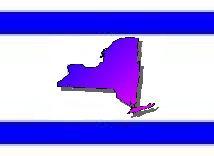 The Chromodynamic Flavor of Gell-Mannhattan
Embassies: The Empire State, New England, GREAT Britain, Hippy Haven, In The Flesh, Philosophy 115, The Statue of Liberty, West Michigan, The Darwin Allied Republics, Republic of Seychelles, Commonwealth of Liberty, urkalgurk, The Empire of Friendship, Confederation of Nations, Oklahoma, Florida, and 38 others.The United States of Europe, Louisiana Alliance x Alliance Louisiane, Cashnatchee, The Illuminati, The Cosmos, California, Louisiana, Washington, Nevada, Kansas, Michigan, Georgia, Colorado, Delaware, Arizona, Wyoming, Nebraska, Missouri, Rhode Island, Pennsylvania, Iowa, Massachusetts, Virginia, New Hampshire, Mississippi, North Dakota, Chicago, Maryland, South Dakota, New Mexico, Illinois, North Carolina, Kentucky, Minnesota, Idaho, South Carolina, Utah, and Washington DC.
Tags: Democratic, Anti-Fascist, Offsite Forums, General Assembly, Casual, Large, Map, Featured, Password, and Regional Government.
Regional Power: High
New York contains 83 nations, the 140th most in the world.
Activity • History • Administration
Today's World Census Report
The Most Godforsaken in New York
World Census experts studied which citizens seemed least concerned about eternal damnation, spiritual awakeness, and holistic aura chakra wellbeing in order to determine the least godly nations.
As a region, New York is ranked 10,069th in the world for Most Godforsaken.
New York Regional Message Board
Loading...
Do you guys know what would be fun? The actual implementation of political parties here in New York.We can have candidates from each party run for Assembly seats. Of course... this would require actual citizens in the region... (Looking at all 76 of you non-citizens...)
I hear you on a general lack of participation, but having to mess around on an outside message board is just one more thing I'd have to do. If we could do more within the confines of the NS website I think more, including me, would be inclined to participate.
Heh Black Riders tried to raid us again, looks like they missed this time at least. GO HOME RIDERS! ur dRuNk!
New York has political parties currently, remember your the founder of the Worker's Socialist Party. I'm founder of Fire.
http://nsny.proboards.com/board/18/political-parties
Would be cool if more people were active and the parties played a larger role though, think we'd need to start with recruitment first.
Well.. I was drunk.. but I am sure the rest of them where not! Maybe visit again soon! Hopefully I can reduce New Jersey to a sea of flames some day!
]Heh Black Riders tried to raid us again, looks like they missed this time at least. GO HOME RIDERS! ur dRuNk!
They may have been drunk, but I am not...
When will people realise, that this "democracy" is nothing more than an oligarchic tyranny, pretending to give them a voice? Trust me, you will soon see the light, when the New Dawn Revolution comes, the light will burn a glaring hole on all pretensions to "democracy." And all those who stand in all way shall be swept away by the tidal wave of history. A world of unity, peace, and prosperity, under the all-powerful rule of our Glorious Leader.
Be warned, so-called "democracies" I shall be seeing you all again, probably sooner than you would like.
I leave the country for a week and look what happens. Sheesh!
It's time for Tnemrot to leave this land of savagery.
We have 5 WA nations. We're just asking to be raided. I think I'm going the way of Tnemrot. This isn't the proud New York I live in...