WA Delegate:
The Layartebian Province of Dnalkrad (elected )
Founder: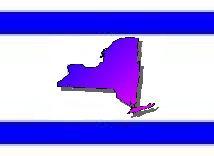 The Chromodynamic Flavor of Gell-Mannhattan
Embassies: Hell.
Tags: Large, Featured, Offsite Forums, and Regional Government.
Regional Power: High
New York contains 61 nations, the 238th most in the world.
Today's World Census Report
The Most Popular Tourist Destinations in New York
World Census experts tracked millions of international tourists in order to determine the world's favourite nations to sight-see.
As a region, New York is ranked 10,066th in the world for Most Popular Tourist Destinations.
New York Regional Message Board
Loading...
It seems no one wants to rid us of these raider lameos.
We got tagged, they're gone, we just have this crap on our WFE now... for too long...
I've repeatedly tried to get a hold of Gell, but he doesn't check his telegrams, I think he auto logs on.
Hopefully some merciful defenders will help us... >_> lol
I think you're right about Gell auto-logging on; I TGed him 44 days ago and have never received a response.

Yeah I sent one when these raiders began and nothing happened. Shame.
I sent you two a telegram, I have an idea.
*in Nature special narrator voice*
And so when the snowbird makes its arduous annual migration from Florida to New York, it arrives and exclaims 'I just flew in and, boy, are my arms tired'
*ba dum tss*
Woot Layarteb has the healthiest citizens. Take that stupid rankings and telling me my environment is the worst.
Cleaning things up a bit for now.
Attention New Yorkers
The region is looking for a foreign minister, someone who can help communicate with other regions and bring more embassies and relations to the region. If you think you are qualified please Telegram myself,
The Pleased to Meet You of Devil and
The Commonwealth of Nova-Lox.