WA Delegate:
The Christian Kingdom of Vanic Topia (elected 9 days ago)
Founder: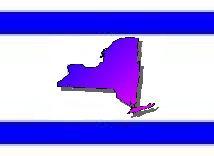 The Chromodynamic Flavor of Gell-Mannhattan
Embassies: New England, GREAT Britain, Hippy Haven, In The Flesh, Philosophy 115, The Statue of Liberty, West Michigan, The Empire State, The Darwin Allied Republics, Republic of Seychelles, Commonwealth of Liberty, urkalgurk, The Empire of Friendship, Confederation of Nations, Florida, Oklahoma, and 4 others.The United States of Europe, Louisiana Alliance x Alliance Louisiane, Cashnatchee, and The Illuminati.
Tags: Democratic, Anti-Fascist, Offsite Forums, General Assembly, Silly, Casual, Parody, Map, Large, Surreal, Featured, Liberal, and 2 others.Snarky, and Regional Government.
Regional Power: High
New York contains 87 nations, the 128th most in the world.
Activity • History • Administration
Today's World Census Report
The Safest in New York
The World Census ranked nations on a variety of scales to produce an indication of how safe a country is to visit.
As a region, New York is ranked 4,407th in the world for Safest.
| # | Nation | WA Category | Motto |
| --- | --- | --- | --- |
| 1. | The Empire of Layarteb | Inoffensive Centrist Democracy | "So I dub thee Unforgiven" |
| 2. | The Federation of Ottoman Khaif | Inoffensive Centrist Democracy | "There will be peace in our time!" |
| 3. | The Forsaken Realm of Tnemrot | Compulsory Consumerist State | "Wisdom is in Luna" |
| 4. | The United Socialist States of Supersloth | Liberal Democratic Socialists | "Laziness prevents hasty errors." |
| 5. | The Christian Kingdom of Vanic Topia | Liberal Democratic Socialists | "Spread your wings, Vanic Topia, and fly proud and free." |
| 6. | The Republic of Italian Yankees | Inoffensive Centrist Democracy | "Boston Sucks" |
| 7. | The Democratic States of Costa Cocos | Iron Fist Consumerists | "God Save the Queen" |
| 8. | The Peaceful Enclave of Robellia | Moralistic Democracy | "From logic, prosperity" |
| 9. | The Realm of Cotland | Inoffensive Centrist Democracy | "For Rikets Heder" |
| 10. | The Concordat of The Continent of Wild Endeavor | Scandinavian Liberal Paradise | "For Us All" |
New York Regional Message Board
Loading...
Post by Commuk suppressed by

Vanic Topia.
>_>
The Black Riders are really really dumb. Bunch of little children with nothing better to do. Tagging regions with founders seems like an utter waste of time. Think they'd have something better to do.
Ugh, gone for a day and this happens... -_-
I'll fix the rest tomorrow...
Also, what's up with Gell? He hasn't been active in awhile.
Thanks Vanic for repairing the damage done by those silly raiders.
Hey here's a copy of the old wfe. Check the FAQ to if you need to double check how to do the links and such. page=faq#technical
I would recommend copy-pasting it into a word document so you have an easy way to fix it in the future. Also the version I have doesn't note our allies and such.
----------------------------------------------------
In New York we pride ourselves on a democratic tradition, equality, justice, activity, and resilience!
New York is a place where YOUR voice matters, become a brick in our wall, strengthen our community and we will in turn strengthen YOU.
Regional Government:
Founder: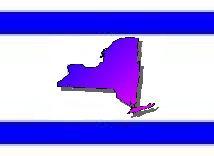 Gell-Mannhattan
W.A. Delegate:

Vanic Topia
Speaker of the Assembly:
Devil
Assemblyman:
The Continent of Wild Endeavor
Assemblyman:
Commander Samir
Defense Minister:

Layarteb
Foreign Minister:
Commander Samir
Helpful Links:
Forum! http://nsny.proboards.com
How to become a citizen! http://nsny.proboards.com/thread/114/bureau-citizenship
Constitution! http://nsny.proboards.com/thread/50/current-constitution-ratified-3-2012
Laws! http://nsny.proboards.com/thread/26/laws-region-new-york
Weekly Message:
Please endorse

Vanic Topia.
I thought we were replacing me for DefMin?
Oh, I didn't recall that. The version I posted is a little dated, I don't have the most recent WFE, which I know did include our allies and colonies.
I've stopped playing for 7 years, I'm back now. What'd I miss?
Hey guys I've been busy with college orientation.