WA Delegate:
The Christian Kingdom of Vanic Topia (elected 40 days ago)
Founder: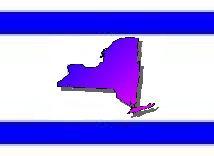 The Chromodynamic Flavor of Gell-Mannhattan
Embassies: New England, GREAT Britain, Hippy Haven, In The Flesh, Philosophy 115, The Statue of Liberty, West Michigan, The Empire State, The Darwin Allied Republics, Republic of Seychelles, Commonwealth of Liberty, urkalgurk, The Empire of Friendship, Confederation of Nations, Florida, Oklahoma, and 4 others.The United States of Europe, Louisiana Alliance x Alliance Louisiane, Cashnatchee, and The Illuminati.
Regional Power: High
New York contains 84 nations, the 138th most in the world.
Activity • History • Administration
Today's World Census Report
The Longest Average Lifespans in New York
Nations ranked highly have lower rates of preventable death, with their citizens enjoying longer average lifespans.
As a region, New York is ranked 9,594th in the world for Longest Average Lifespans.
| # | Nation | WA Category | Motto |
| --- | --- | --- | --- |
| 1. | The United Socialist States of Supersloth | Left-wing Utopia | "Laziness prevents hasty errors." |
| 2. | The Christian Kingdom of Vanic Topia | Liberal Democratic Socialists | "Spread your wings, Vanic Topia, and fly proud and free." |
| 3. | The Rogue Nation of Obsessed Knitters | Left-Leaning College State | "Knit one Purl one" |
| 4. | The Democratic States of Costa Cocos | Iron Fist Consumerists | "God Save the Queen" |
| 5. | The Concordat of The Continent of Wild Endeavor | Democratic Socialists | "For Us All" |
| 6. | The United States of Gibberish America | Civil Rights Lovefest | "Sigillum, civatatis, novi, eboraci" |
| 7. | The Works in Progress of Yarn Zealots | Left-wing Utopia | "I need more stash!" |
| 8. | The Conservative Confederacy of Tangora | New York Times Democracy | "By the people, for the people!" |
| 9. | The Fugue State of J-S-Bach | Left-wing Utopia | "Music is an agreeable harmony." |
| 10. | The Colony of Feynlandia | Left-Leaning College State | "I have nothing to offer but blood, toil, tears & sweat." |
New York Regional Message Board
Loading...
Unethical answer:
- Invade, take the families of those associated with Hamas hostage, then create many mass graves if you catch my drift while we hunt for the men.
Ethical answer:
- Invade, destroy weapons stockpiles, and leave.
I've been back for a few days now. I trust there hasn't been any difficulty in my absence...
Nothing unusual. So Samir, what you're saying is that they will do the Unethical, but say they do the ethical?
That is what I would do because I am an unethical person who likes to appear ethical.
And in just a few moments we'll be at the 45th anniversary of Neil Armstrong's walk on the moon!
That was one giant step for a man, one giant leap for mankind. Next year, nobody watched any of the other moon landings... :(
We should form a space agency.
Region of New York and outlying colonies... I like it!
We need phasers and skintight uniforms first.
Who will get jurisdiction over any resources that are found offworld? Do we, as a region, have permission to lob asteroids at rival regions?
Space opens up a lot of questions.