WA Delegate: None.
Founder: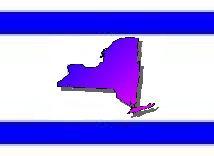 The Chromodynamic Flavor of Gell-Mannhattan
Tags: Large, Featured, and Invader.
Regional Power: High
New York contains 60 nations, the 249th most in the world.
Today's World Census Report
The Most Ignorant Citizens in New York
The World Census studied which nations seemed to have the greatest numbers of citizens that fell into the categories "ignorant," "oblivious," or "just plain dumb."
As a region, New York is ranked 10,576th in the world for Most Ignorant Citizens.
New York Regional Message Board
Loading...
Post by Devil suppressed by
WA Klopstock.
Hey guys! As you likely notice this April fools event is an election for President of NationStates!
As the Mad King of Hell,
The Stalker, I am running, I hope you gus will support my bid!
Vote here; page=election
Check out my Campaign; page=dispatch/id=601398