WA Delegate:
The Kingdom of Vanic Topia (elected 92 days ago)
Founder: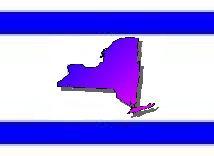 The Chromodynamic Flavor of Gell-Mannhattan
Embassies: The Empire State, New England, GREAT Britain, Hippy Haven, In The Flesh, Philosophy 115, West Michigan, Commonwealth of Liberty, urkalgurk, The Empire of Friendship, Confederation of Nations, Oklahoma, Florida, The United States of Europe, Louisiana Alliance x Alliance Louisiane, Cashnatchee, and 39 others.The Illuminati, California, Louisiana, Washington, Nevada, Kansas, Michigan, Georgia, Colorado, Delaware, Arizona, Wyoming, Nebraska, Missouri, Rhode Island, Pennsylvania, Iowa, Massachusetts, Virginia, New Hampshire, Mississippi, North Dakota, Chicago, Maryland, South Dakota, New Mexico, North Carolina, Illinois, Kentucky, Minnesota, Idaho, South Carolina, Utah, Washington DC, Maine, Tennessee, Neveah, Avadam Inn, and Free State of Wisconsin.
Tags: Democratic, Anti-Fascist, General Assembly, Large, Map, Featured, Password, and Regional Government.
Regional Power: High
New York contains 69 nations, the 176th most in the world.
Today's World Census Report
The Most Politically Apathetic Citizens in New York
These results were determined by seeing how many citizens of each nation answered a recent World Census survey on the local political situation by ticking the "Don't Give a Damn" box.
As a region, New York is ranked 2,689th in the world for Most Politically Apathetic Citizens.
New York Regional Message Board
Loading...
Hey all. Thanks for forming a embassy with us, from the Avadam Inn!
We are voting, on a poll, for our form of government over at the Avadam Inn
All WA members can vote, and we welcome you all to come over help us decide our minds up!
I propose we close our embassy with Avadam Inn.
They are really rude region, they have been mass recruiting from player's regions they share embassies with including mine and NY's ally Hippy Haven.
"Listen to them. Children of the night. What music they make."
Corruption has returned to New York! How is everyone doing?
Welcome back Samir! Doing pretty good myself, how about you?
I am delightful, university is going rather well. Anywho, this region seems kind of dead, what happened?
Well most folks went a bit inactive... Then The Black Riders kept raiding us cause Delegate access is open, so we've passworded the region.
Glad to hear university is going well. I loved my college days.
All great regions have high and low points.
I will be moving this nation out of New York. However, I will be leaving my nation W.D.S. (We Definitely Surrender) here. Eventually I will become active with that nation and together we will revitalize this region!