WA Delegate:
The Kingdom of Vanic Topia (elected 123 days ago)
Founder: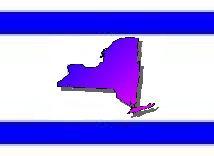 The Chromodynamic Flavor of Gell-Mannhattan
Embassies: The Empire State, New England, Hippy Haven, In The Flesh, Philosophy 115, West Michigan, Commonwealth of Liberty, urkalgurk, The Empire of Friendship, Confederation of Nations, Oklahoma, Florida, The United States of Europe, Louisiana Alliance x Alliance Louisiane, Cashnatchee, The Illuminati, and 39 others.California, Louisiana, Washington, Nevada, Kansas, Michigan, Georgia, Colorado, Delaware, Arizona, Wyoming, Nebraska, Missouri, Rhode Island, Pennsylvania, Iowa, Massachusetts, Virginia, New Hampshire, Mississippi, North Dakota, Chicago, Maryland, South Dakota, New Mexico, Illinois, North Carolina, Kentucky, Minnesota, Idaho, South Carolina, Utah, Washington DC, Maine, Tennessee, Neveah, Free State of Wisconsin, Springcoast, and GREAT Britain.
Tags: Democratic, Anti-Fascist, General Assembly, Large, Map, Featured, Password, and Regional Government.
Regional Power: High
New York contains 65 nations, the 186th most in the world.
Today's World Census Report
The Lowest Overall Tax Burden in New York
World Census financial experts assessed nations across a range of direct and indirect measures in order to determine which placed the lowest tax burden on their citizens.
As a region, New York is ranked 11,196th in the world for Lowest Overall Tax Burden.
New York Regional Message Board
Loading...
All great regions have high and low points.
I will be moving this nation out of New York. However, I will be leaving my nation W.D.S. (We Definitely Surrender) here. Eventually I will become active with that nation and together we will revitalize this region!
...................................................................
I'd like to call a vote by the Assembly to end embassies with Avadam Inn. As I said awhile ago they are a rather rude region, they have been mass recruiting from player's regions they share embassies with including mine and NY's ally Hippy Haven.
Nova-Lox and
Supersloth, could you please vote on the matter, thanks.
The Speaker's motion is seconded.
The Assemblywoman from Nova-Lox votes YES on ending embassies with Avadam Inn.
Supersloth also votes WITH the Devil.
Thanks for voting guys. The motion passes unanimously.

Vanic Topia or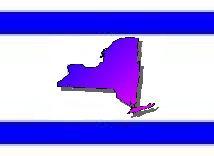 Gell-Mannhattan, can you please close the embassies with Avadam Inn in accordance with regional law, thanks.
Well, the Assembly has spoken. Our embassy with Avadam Inn is being shut down.