WA Delegate:
The Christian Kingdom of Vanic Topia (elected 217 days ago)
Founder: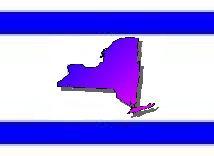 The Chromodynamic Flavor of Gell-Mannhattan
Embassies: New England, Ithaca, New Jersey, Florida, Confederation of Nations, GREAT Britain, The Empire of Friendship, Hippy Haven, South Pacific, The United States of Europe, Republic of Seychelles, France, Glorious Nations of Iwaku, The Northern Hemisphere, The Darwin Allied Republics, In The Flesh, and 14 others.Commonwealth of Liberty, Philosophy 115, United States, Alteran Empire, Louisiana Alliance x Alliance Louisiane, Land of Israel, New Northfield, The Statue of Liberty, Lower Canada, West Michigan, Oklahoma, Cashnatchee, The Las Vegas Strip, and The Empire State.
Tags: Democratic, Anti-Fascist, Offsite Forums, Large, Map, Surreal, Featured, and Regional Government.
Regional Power: High
New York contains 90 nations, the 129th most in the world.
Activity • History • Administration
Today's World Census Report
The Most Authoritarian in New York
World Census staff loitered innocuously in various public areas and recorded the length of time that passed before they were approached by dark-suited officials.
As a region, New York is ranked 12,912th in the world for Most Authoritarian.
New York Regional Message Board
Loading...
Oh never mind I guess it is over, just ran a few minuets over. :P
170 billion is pretty impressive! Thanks for the donation, btw.
Sure thing, I was giving out a bunch once I made it to million. It's really a snow ball effect once you get going, figured i'd give out some snowballs to get people going. Wish the game did last longer though. Maybe they'll bring it back sometime like the Zombie game.
Back from PR, now in my native Chicago... 20 degree C drop in temperature is not nice. I propose that all bytecoins be focused on accelerating global warming!
What other causes should our (worthless, pointless) bytecoins go to?
They can be exchanged for equivalent CSA currency on a 1:1 ratio. ;)
:D
===
Here's a cliche and controversial question: the Yankees or the Mets?
Well, I don't want to get involved in too vigorous debates... Just kidding. I'll root for anyone, except people who always lose... So no Cubbies... Or Mets.
I am a Yankees fan myself. The other teams I like are in the American League.
Chag Pesach Sameach (Happy Passover, for all you goyim) ;D
Nonetheless, today's one of those days where it feels like "Raindrops Keep Fallin' On My Head"... :(
http://www.youtube.com/watch?v=hziG9Nr6KHU
http://www.youtube.com/watch?v=lOkKGFGUji4 (Yiddish flair for Passover...)