WA Delegate:
The Kingdom of Vanic Topia (elected )
Founder: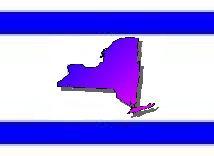 The Chromodynamic Flavor of Gell-Mannhattan
Embassies: The Empire State, New England, Hippy Haven, In The Flesh, Philosophy 115, West Michigan, Commonwealth of Liberty, urkalgurk, The Empire of Friendship, Confederation of Nations, Oklahoma, Florida, The United States of Europe, Cashnatchee, The Illuminati, California, and 37 others.Louisiana, Washington, Nevada, Kansas, Michigan, Georgia, Colorado, Delaware, Arizona, Wyoming, Nebraska, Missouri, Rhode Island, Pennsylvania, Iowa, Massachusetts, Virginia, New Hampshire, Mississippi, North Dakota, Chicago, Maryland, South Dakota, New Mexico, North Carolina, Illinois, Kentucky, Minnesota, Idaho, South Carolina, Utah, Washington DC, Maine, Tennessee, Free State of Wisconsin, GREAT Britain, and India.
Tags: Democratic, Anti-Fascist, General Assembly, Large, Map, Featured, Password, and Regional Government.
Regional Power: High
New York contains 60 nations, the 193rd most in the world.
Today's World Census Report
The Most Armed in New York
World Census experts took their lives into their hands in order to ascertain the average number of weapons per citizen.
As a region, New York is ranked 8,876th in the world for Most Armed.
Page: « 1 2 3 4 5 6 »
New York Regional Message Board
Loading...
Hello, Britsh! What brings you to New York?
I would like to inform everyone that there is a Foreign Minister position available, if anyone is interested.
Hey, Gang.
Long time no check in, hopefully I'm back for a bit! Hope everybody's doing okay!
Also happy 4th.
Devil and Vanic Topia
Happy Fourth of July guys! :)
America F**k Yeah!
https://www.youtube.com/watch?v=IhnUgAaea4M
Quiet Cottage on the Edge of the Cosmos is more active than us... But I am not helping making things more active so I should shut up and stop being a hypocrite.
Anyway, I know I am off and too late, but happy (belated) Rosh Hashanah. L'shanah Tovah! :-D
Hey guys... is anyone around?
It's been too quiet here too long. We should shake things up somehow.
Like forsake liberty and declare me King of New York so I might rule with an iron fist!! MEwahaha.
No but seriously... it would be cool.
A little taste from John Milton's Paradise Lost (https://en.wikipedia.org/wiki/Paradise_Lost), and potentially mottoes for your rule! ;-)
===
"Better to reign in Hell, than serve in Heaven" (Book I, line 263).
"The mind is its own place, and in itself can make a Heav'n of Hell, a Hell of Heav'n" (Book I, lines 254-255)
Hey you guys excited about the new regional officers feature!?
If we close delegate access and make Vanic a regional officer with full powers, he'll have the same level of access but we won't be able to be raided anymore! We can open the region up again! :D