WA Delegate:
The Christian Kingdom of Vanic Topia (elected 25 days ago)
Founder: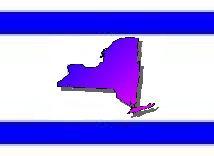 The Chromodynamic Flavor of Gell-Mannhattan
Embassies: New England, GREAT Britain, Hippy Haven, In The Flesh, Philosophy 115, The Statue of Liberty, West Michigan, The Empire State, The Darwin Allied Republics, Republic of Seychelles, Commonwealth of Liberty, urkalgurk, The Empire of Friendship, Confederation of Nations, Florida, Oklahoma, and 4 others.The United States of Europe, Louisiana Alliance x Alliance Louisiane, Cashnatchee, and The Illuminati.
Construction of embassies with The Cosmos has commenced. Completion expected in 2 days 16 hours.
Tags: Democratic, Anti-Fascist, Offsite Forums, General Assembly, Silly, Casual, Parody, Map, Large, Surreal, Featured, Liberal, and 2 others.Snarky, and Regional Government.
Regional Power: High
New York contains 86 nations, the 137th most in the world.
Activity • History • Administration
Today's World Census Report
The Highest Average Tax Rates in New York
Although some nations have similar tax rates for all citizens and others tax the rich much more heavily than the poor, the following provides a rough guide to the most taxing governments.
As a region, New York is ranked 7,155th in the world for Highest Average Tax Rates.
| # | Nation | WA Category | Motto |
| --- | --- | --- | --- |
| 1. | The United Socialist States of Supersloth | Liberal Democratic Socialists | "Laziness prevents hasty errors." |
| 2. | The Democratic States of Costa Cocos | Iron Fist Consumerists | "God Save the Queen" |
| 3. | The Christian Kingdom of Vanic Topia | Liberal Democratic Socialists | "Spread your wings, Vanic Topia, and fly proud and free." |
| 4. | The Concordat of The Continent of Wild Endeavor | Scandinavian Liberal Paradise | "For Us All" |
| 5. | The Peaceful Enclave of Robellia | Democratic Socialists | "From logic, prosperity" |
| 6. | The Rogue Nation of Obsessed Knitters | Left-Leaning College State | "Knit one Purl one" |
| 7. | The Works in Progress of Yarn Zealots | Left-wing Utopia | "I need more stash!" |
| 8. | The Mariah Carey of Emancipation of Mimi | Father Knows Best State | "Stay the night" |
| 9. | The Rogue Nation of Dougapolis | Inoffensive Centrist Democracy | "Ooh, piece of candy!" |
| 10. | The Phoenix Empire of Naretion | Father Knows Best State | "Hope shall prevail!" |
New York Regional Message Board
Loading...
Oh yea that's cool. Is that like hotel management? Or business?
Elections are soon, nominations begin on Monday the 8th of this month.
I'm in the School of Business, Economics, and Government. The major is literally management. Its a very general major, I can basically go into any field. I am also minoring in Operational Excellence so that I will have technical experience which is required to land a job (no one hires just a management major). Operational Excellence is basically making a product as efficiently as possible (I.E. through technology such as SAP and so on). I'm in my freshmen year.
Ah I see, sounds pretty solid mate. More practical than what a lot of my friends graduated with.
What ever happened to the old WFE?
Raiders took it down, I posted it on the RMB if you click on the 'older messages' button. Vanic or Gell will likely re-add it eventually.
Lowest tax burden in New York... there couldn't be a more opposite statement, we live in a socialist dump.
Comrade Mayor will have you know that it is a utopia - but I'm with you.
I have been rather preoccupied lately. College is engaging. I will be on here every few days.
Do you guys know what would be fun? The actual implementation of political parties here in New York.We can have candidates from each party run for Assembly seats. Of course... this would require actual citizens in the region... (Looking at all 76 of you non-citizens...)
I hear you on a general lack of participation, but having to mess around on an outside message board is just one more thing I'd have to do. If we could do more within the confines of the NS website I think more, including me, would be inclined to participate.