WA Delegate:
The Christian Kingdom of Vanic Topia (elected 48 days ago)
Founder: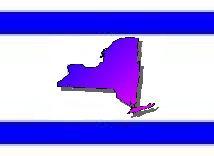 The Chromodynamic Flavor of Gell-Mannhattan
Embassies: New England, GREAT Britain, Hippy Haven, In The Flesh, Philosophy 115, The Statue of Liberty, West Michigan, The Empire State, The Darwin Allied Republics, Republic of Seychelles, Commonwealth of Liberty, urkalgurk, The Empire of Friendship, Confederation of Nations, Florida, Oklahoma, and 4 others.The United States of Europe, Louisiana Alliance x Alliance Louisiane, Cashnatchee, and The Illuminati.
Regional Power: High
New York contains 86 nations, the 133rd most in the world.
Activity • History • Administration
Today's World Census Report
The Most Average in New York
World Census staff took time out to pay tribute to those most overlooked of nations: the determinedly average.
As a region, New York is ranked 11,921st in the world for Most Average.
New York Regional Message Board
Loading...
Who will get jurisdiction over any resources that are found offworld? Do we, as a region, have permission to lob asteroids at rival regions?
Space opens up a lot of questions.
I'm on vacation this week so coverage will be spotty. Peace out
Space belongs to everyone, according to United Nations space treaties. Space can be used, but not claimed, and colonized, but not militarized.
Unless you have spandex uniforms, that is!
WOOT WOOT! Start researching SPANDEX!
Regional InstaPol! Do you think space is for whoever gets there first, or for the entire human community?
SPACE! - is for the entire human community.
Or for Mel Brooks ;-)
https://www.youtube.com/watch?v=ZAZhtT-dUyo
https://www.youtube.com/watch?v=qItugh-fFgg <--------------- ENUFF SAID!
Watch out for Mel Brooks. He'll come at you one moment with a tomahawk at Ludicrous speed if you give him the chance...