WA Delegate:
The Christian Kingdom of Vanic Topia (elected 7 days ago)
Founder: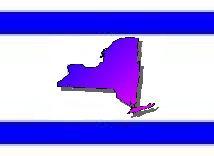 The Chromodynamic Flavor of Gell-Mannhattan
Embassies: The Empire State, New England, GREAT Britain, Hippy Haven, In The Flesh, Philosophy 115, West Michigan, The Darwin Allied Republics, Commonwealth of Liberty, urkalgurk, The Empire of Friendship, Confederation of Nations, Oklahoma, Florida, The United States of Europe, Louisiana Alliance x Alliance Louisiane, and 41 others.Cashnatchee, The Illuminati, The Cosmos, California, Louisiana, Washington, Nevada, Kansas, Michigan, Georgia, Colorado, Delaware, Arizona, Wyoming, Nebraska, Missouri, Rhode Island, Pennsylvania, Iowa, Massachusetts, Virginia, New Hampshire, Mississippi, North Dakota, Chicago, Maryland, South Dakota, New Mexico, North Carolina, Illinois, Kentucky, Minnesota, Idaho, South Carolina, Utah, Washington DC, Maine, Tennessee, Profectus, Vermont, and Neveah.
Tags: Democratic, Anti-Fascist, General Assembly, Large, Map, Featured, Password, and Regional Government.
Regional Power: High
New York contains 70 nations, the 163rd most in the world.
Activity • History • Administration
Today's World Census Report
The Most Scientifically Advanced in New York
World Census researchers quantified national scientific advancement by quizzing random citizens about quantum chromodynamics, space-time curvature and stem cell rejuvenation therapies. Responses based on Star Trek were discarded.
As a region, New York is ranked 4,906th in the world for Most Scientifically Advanced.
New York Regional Message Board
Loading...
Ugh again with this... Thanks for fixing things Vanic. Don't forget to remove the "invader" tag and unsuppress some posts.
https://www.youtube.com/watch?v=mi9MLL8QOY0
How many times has this happened to you guys?
Well this sucks. NY is just gonna get raided everyday now...
More reason for the WA Delegate not to have any actual power.
I guess. I mean after Vanic fixes things again he could take off regional access for delegates, but then it will become really hard to update things for elections and such.
Haven't heard from Gell in awhile, I just worry we'll loose our only way to properly run the region. But I guess no control is better than being raided all the time.
Well, this is interesting.
No founder should allow regional controls in the hands of a delegate. This region being a case in point.

Nah we're okay Gell-Mannhattan wouldn't leave without letting us know. I've been in this region since Oct 2003 and he's been here longer. He'll pass it off to someone, he's good in that way.
I have TGed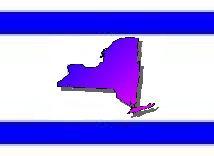 Gell-Mannhattan and implored him (?) to make the WAD non-executive and, if he was not able/willing to be active enough to be the executive for the region, he should turn the nation over to a responsible nation in New York who would. Perhaps I should mind my own business, but Philosophy 115 is fond of this region and hated seeing it raided twice in one week.
Well Vanic can turn off delegate access if he wanted. I lean toward what Vanic wants to do in this regard, since he is the one who has to deal with cleaning up the raid and it's his access he earned that he'd have to give up.
Gell has been around for a long time, and has a few regions. I think he has a script to auto-log into a number of his nations too, so I don't expect him to ever cease to exist, but he hasn't been active in over a year now. Last post was 300 days ago, and he hasn't replied to my occasional telegrams in a long time either.
Vanic's been the one maintaining things here, and if we removed delegate access, I fear will likely loose our last foothold in running the region and will become even more inactive.