WA Delegate: None.
Founder:
The Anumian Establishment of West hampshire
Infection Rate: 90.1% (151.10 billion infected, 16.55 billion survivors)
Cure Status: Some early promising results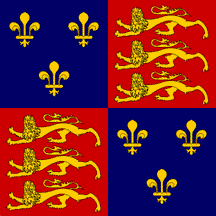 Infection Status: 86.6 Catastrophic
Embassies: The Land of Kings and Emperors and Empires of Earth.
Regional Power: Moderate
Hampshire contains 16 nations, the 704th most in the world.
Activity • History • Administration
Today's World Census Report
The Largest Manufacturing Sector in Hampshire
As a region, Hampshire is ranked 202nd in the world for Largest Manufacturing Sector.
Page: « 1 2 »
29 days ago: The Supreme Majesty of King Linkin ceased to exist.
35 days ago: The Republic of Talmag ceased to exist.
56 days ago: The People's Republic of Coolehampton ceased to exist.
57 days ago:

The Kaiserreich of Linkin II

of the region Norfolk proposed constructing embassies.
66 days ago: Odneeceyriws of the region Empires of Earth cancelled the closure of its embassy in Hampshire.
66 days ago: Odneeceyriws of the region Empires of Earth ordered the closure of its embassy in Hampshire.
76 days ago:

The Last Woman Standing of Sofian

of the region Norfolk ordered the closure of its embassy in Hampshire.
83 days ago: The Empire of Yunara ceased to exist.
85 days ago: Coolehampton arrived from Osiris.
Hampshire Regional Message Board
Loading...
*sits in lotus and contemplates her navel*
Good god! That's where the Dear Leader got that idea! We've been going nuts trying to make heads or Tails out of some of the whacko things he's been saying....er, that is, trying to assimilate the ethereal, brotherly Socialist ideals he's sharing with us. He's been standing on his head for the last three days.
Sometimes I think you could publish a book on the life and times of Dear Leader.
And then I think, "Jesus, I hope no one tells him I said that. It would really mess up the Five Year Plan."
Actually, we've considered that as an appendix to our tiny red book! It's something being considered by the Central Committee to print after the next Party Congress. Don't tell the a Dear Leader, though, it's supposed to be a surprise! Right now he's in spin class, so hopefully he won't see this post and realize I've let the tabby out of the bag, so to speak.
The five year plan is to develop an effective five year plan?
Shhhhhh! We're trying to keep that quiet!
It took us seven years to develop our first 5 year plan. Our timing was off, so now we are creating a 3 year plan. Has taken us 4 years so far.
ZZZZZZZZZZZZZZZZZZZZZZZZZZZZZZZZZZZZZZZZZZZZZZ