WA Delegate:
The Democratic Republic of Jenesia (elected 281 days ago)
Founder:
The Unquestionable Wisdom of EuroFounder
Infection Rate: 94.4% (804.42 billion infected, 47.99 billion survivors)
Cure Status: Some early promising results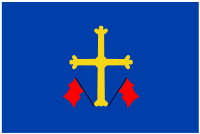 Infection Status: 63.3 Catastrophic
Embassies: the Pacific, The East Pacific, and USSR.
Tags: Independent, Enormous, Featured, Offsite Forums, Role Player, Social, and Neutral.
Regional Power: Extremely High
Europe contains 378 nations, the 24th most in the world.
Activity • History • Administration
Today's World Census Report
The Largest Manufacturing Sector in Europe
As a region, Europe is ranked 51st in the world for Largest Manufacturing Sector.
Europe Regional Message Board
Loading...
Could anyone send me some missiles? Will return the favor
Nukls is searching for a cure.
I feel shocked and betrayed.
We are doomed! Soon the infected shall overrun us!
Ah geez, I need some missiles.
Is anyone in needs of Zombie Extermination Squads?