WA Delegate (non-executive):

The 23 billion plus super nation of Morombe (elected 4 days ago)
Founder: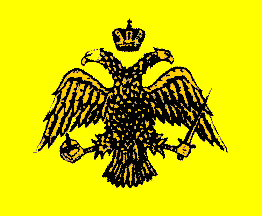 The NS Ever Greatest Alliance of 01 ERE
Embassies: Hellenic Civilization, Solar System, Greek Islands, Athens, Constantinople, Greece for Greeks, Empire of the Romans, Western Roman Empire, Glorious Praetorian Empire, Aegean Sea, Chess, Olympus, Environment, Holy Mountain, Cairo, 01 ERE, and 190 others.Pontus, Tehran, 01 ERE Alliance, The Eastern Roman Empire, Defenders Security Alliance, Knights of Saint Andrew, Ellas, Delphi, Far East, Beirut, The Praetorian Empire, Holy Roman Empire, Akrotiri and Dekhelia, Corinth, Roma, ADN, Shqiperia, Sofia, Western Thrace, Podgorica, FYR of Macedonia, Pristina, Belgrade, Bucharest, Chisinau, Ankara, Eastern Roman Empire Alliance, Nova Macedonia, Republic of Greece, Zagreb, 01 Eastern Roman Empire, Republic of Cyprus, Founderless Regions Alliance, Far West, Skopje, Vardarska, Serajevo, Creta, Greek Macedonia, Great Britain and N Ireland, Tirana, Byzantine Empire, Praetorian Empire, Northern Cyprus, Ellada, New Macedonia, Kypros, Phoenicia, Asia Minor, Alexandria, Gorna Makedonija, Pasargadae, Macedonia_Skopje, Mitrovitsa, Turkiye Cumhuriyeti, Konstantinoupolis, Byzantine Glory, Salonica, Ecbatana, Babylon, Makedonija, Persepolis, Susa, Thasbaan, Firuzabad, VCG, Right to Life, Minor Asia, Hellenic Macedonia, Romania, North Africa, Antifa, Laissez Faireholm, The Byzantine Galactic Empire, The Ascendancy, The SOP, The Last Kingdom, Istanbul, The Allied Republics, Abkhazia, The Space For Periods, Faravahar, The Commonwealth Of Furry Peoples, Democratic Social Union, Coalition of Catholic States, The Commonwealth of Crowns, Union of Free States, Republic City, Soli Deo gloria, CSSR, Antioch, Edessa, Tripoli, New Coalition of Nations, Fifth Empire, Thessaly, The League of Just Nations, Community of Independent Nations, Prussia, World Alliance, The United League, Sassanid Empire, Hippy Haven, Rhodes, The Union of German Nations, The Greek Empire, Union of Nationalists, The 9th Realm, Benevolent Capitalism, Callington, Srbija, Stankonia, Grand Alliance Of Independant Nations, United Empire of Islam, League of Christian Nations, Neue Osterreich, Federation of Europe, Holy Catholic Apostolic Church, Astyria, Iran, Isles of Socialism, Crete, The Coalition of Psychlo States, The Darwin Allied Republics, Glorious Nations of Iwaku, Black Mesa Islands, Bactria, Alliance of Absolute Monarchs, Confederation of Nations, Blahbania, Louisiana Alliance x Alliance Louisiane, Empire of Andrew, Ivory Tower, The United League of Empires, Orias, Lacedaemon, Lower Canada, Empire of Rome, Commonwealth of Liberty, The Byzantine Empire, The Immortals, Kyklades, Alliance of New Europe, The Illuminati, Allied Independent Nations, Kingdom of Ireland, Antista, The Empire of persia, United Nations of Earth, The Revolutionary Council, Chinese Taipei, Greek Empire, Gracemeria, Alliance of Allied Alliances, Confederate American Union, Union of Kurdistan, Aaronian Space, La France, Phalangist Lebanon, Brannack, Commonwealth of Free Nations, The Hellenic Empire, Basileia ton Rhomaion, The Little Guys United, Empire Coalition, United Poland Union, Ravencroft, Ormene, Hellenic Kingdom, Macedonian Kingdom, chris puppet storage, Anshan, The united region of republicans, Brightport, Parsa, Seleucid Empire, The Rose Garden, The Empire of Tamriel, Grand Revolutionary Army, Sweden, The Christian Nations, Evropa, The Cosmos, Federation of Colonial Nations, The Protectorate of Versus Militia, The Peoples Federation of Qandaristan, 21st Century Rome, Balkan Peninsula, The Empire of Alia, and Epirus.
Tags: Enormous, Featured, International Federalist, Offsite Forums, Role Player, and Imperialist.
Regional Power: High
Eastern Roman Empire contains 282 nations, the 29th most in the world.
Activity • History • Administration
Today's World Census Report
The Largest Gambling Industry in Eastern Roman Empire
As a region, Eastern Roman Empire is ranked 31st in the world for Largest Gambling Industry.
Eastern Roman Empire Regional Message Board
Loading...
Probably send them money. Most nations, like people always finds the gift of money, whether freely given or involuntarily, quite useful.
Well it seems to me that in recent months this region has become lackadaisical. If we truly want to restore the name of Imperialism in the world, should we not take some sort of action? It is merely a suggestion, but I think we can get some more active nations, and more regions under our rule. We can refound regions, and place them under control of a minister like we used too. :)
What do you guys think?
As a side note, the
The Socialist Republic of Salah Jadid requested our support in the retaking of his region if we could spare it. I do not know how we run things here, but I would be in support of a relief effort?
Thanks for your time fellow Imperialists.
And can we start a newspaper by any chance?
Oh I see. Our reputation for laziness and inactivity has been well earned over the last several years. ;) Sadly near all our activity is the madness of the Count and the Cyborgs... I do not know Mr Jadid, or whether he has requested our aid or if we even have any ties with him or his region. Others are always possessing more knowledge than I. I'm not sure there's anyone in charge of our defensive efforts these days, a lot of people seemed to lose heart after the many Greece failures. Nevertheless I'm sure you can be authorised to run things should you desire. Doesn't seem to be a lot of WA members around these days though. Lead and perhaps others will follow, eh?
Not sure what you intend by a newspaper... But as Arritium says by all means if you desire one, make it happen fellow Imperialist! ;)
Madness.
Best compliment I´ve ever had.
Madness? That implies emotions, which we find impractical.
Does one require emotions to be mad? I find this question interesting.
I suppose it would depend on one's definition of madness.
Consider the least emotional of mad people - Mad Scientists. They´re mad, yet as cold as a dissecting table.