WA Delegate (non-executive):

The 23 billion plus super nation of Morombe (elected 39 days ago)
Founder: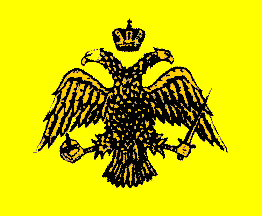 The NS Ever Greatest Alliance of 01 ERE
Embassies: Hellenic Civilization, Solar System, Greek Islands, Athens, Constantinople, Greece for Greeks, Empire of the Romans, Western Roman Empire, Glorious Praetorian Empire, Aegean Sea, Chess, Olympus, Environment, Holy Mountain, Cairo, 01 ERE, and 197 others.Pontus, Tehran, 01 ERE Alliance, The Eastern Roman Empire, Defenders Security Alliance, Knights of Saint Andrew, Ellas, Delphi, Far East, Beirut, The Praetorian Empire, Holy Roman Empire, Akrotiri and Dekhelia, Corinth, Roma, ADN, Shqiperia, Sofia, Western Thrace, Podgorica, FYR of Macedonia, Pristina, Belgrade, Bucharest, Chisinau, Ankara, Eastern Roman Empire Alliance, Nova Macedonia, Republic of Greece, Zagreb, 01 Eastern Roman Empire, Republic of Cyprus, Founderless Regions Alliance, Far West, Skopje, Vardarska, Serajevo, Creta, Greek Macedonia, Great Britain and N Ireland, Tirana, Byzantine Empire, Praetorian Empire, Northern Cyprus, Ellada, New Macedonia, Kypros, Phoenicia, Asia Minor, Alexandria, Gorna Makedonija, Pasargadae, Macedonia_Skopje, Mitrovitsa, Turkiye Cumhuriyeti, Konstantinoupolis, Byzantine Glory, Salonica, Ecbatana, Babylon, Makedonija, Persepolis, Susa, Thasbaan, Firuzabad, VCG, Right to Life, Minor Asia, Hellenic Macedonia, Romania, North Africa, Antifa, Laissez Faireholm, The Byzantine Galactic Empire, The Ascendancy, The SOP, The Last Kingdom, Istanbul, The Allied Republics, The Space For Periods, Faravahar, The Commonwealth Of Furry Peoples, Democratic Social Union, The Commonwealth of Crowns, Union of Free States, Republic City, Soli Deo gloria, CSSR, Antioch, Edessa, Tripoli, New Coalition of Nations, Fifth Empire, Thessaly, The League of Just Nations, Community of Independent Nations, Prussia, World Alliance, The United League, Sassanid Empire, Hippy Haven, Rhodes, The Union of German Nations, The Greek Empire, Union of Nationalists, The 9th Realm, Benevolent Capitalism, Callington, Srbija, Stankonia, Grand Alliance Of Independant Nations, United Empire of Islam, League of Christian Nations, Neue Osterreich, Federation of Europe, Holy Catholic Apostolic Church, Astyria, Iran, Isles of Socialism, Crete, The Coalition of Psychlo States, The Darwin Allied Republics, Glorious Nations of Iwaku, Black Mesa Islands, Bactria, Alliance of Absolute Monarchs, Confederation of Nations, Blahbania, Louisiana Alliance x Alliance Louisiane, Empire of Andrew, Ivory Tower, The United League of Empires, Orias, Lacedaemon, Lower Canada, Empire of Rome, Commonwealth of Liberty, The Byzantine Empire, The Immortals, Kyklades, Alliance of New Europe, The Illuminati, Kingdom of Ireland, Antista, The Empire of persia, United Nations of Earth, The Revolutionary Council, Chinese Taipei, Greek Empire, Gracemeria, Alliance of Allied Alliances, Confederate American Union, Union of Kurdistan, Aaronian Space, La France, Phalangist Lebanon, Brannack, Commonwealth of Free Nations, The Hellenic Empire, The Little Guys United, Empire Coalition, United Poland Union, Ravencroft, Ormene, Hellenic Kingdom, Macedonian Kingdom, chris puppet storage, Anshan, The united region of republicans, Brightport, Parsa, Seleucid Empire, The Rose Garden, The Empire of Tamriel, Sweden, The Christian Nations, Evropa, The Cosmos, The Peoples Federation of Qandaristan, 21st Century Rome, Balkan Peninsula, The Empire of Alia, Epirus, Petria, Coalition of Catholic States, Res Publica Catholicae Borgiae, The Order of St George, The Kingdom of Jerusalem, The Atlas Union, The New Roman Kingdom, Aevum, Turkic Union, Freecomunism, The Great Imperialistic Empire, The Kingdom of Judah, West Rexion, and Commonwealth of Allied Democratic States.
Tags: Enormous, Featured, International Federalist, Offsite Forums, Role Player, and Imperialist.
Regional Power: High
Eastern Roman Empire contains 301 nations, the 33rd most in the world.
Activity • History • Administration
Today's World Census Report
The Most Scientifically Advanced in Eastern Roman Empire
World Census researchers quantified national scientific advancement by quizzing random citizens about quantum chromodynamics, space-time curvature and stem cell rejuvenation therapies. Responses based on Star Trek were discarded.
As a region, Eastern Roman Empire is ranked 5,437th in the world for Most Scientifically Advanced.
| # | Nation | WA Category | Motto |
| --- | --- | --- | --- |
| 1. | The Warring Nation of The Cyborg Army | Iron Fist Consumerists | "Wir sind Eins" |
| 2. | The Kingdom of Lonskarvia | Corporate Police State | "No civil rights is your greatest (and only) right!" |
| 3. | The Paradise of Coloma | Inoffensive Centrist Democracy | "We all wear funny hats" |
| 4. | The Imperium of Hogsmberg | Father Knows Best State | "Zindagi na milegi dobara, ji lo!" |
| 5. | The Federation of Belea | Inoffensive Centrist Democracy | "Prosperity through Action" |
| 6. | The Hellenic Empire of BG of 01 ERE Alliance | Authoritarian Democracy | "Athens - Byzantium - Constantinople" |
| 7. | The Holy Empire of Fely | Scandinavian Liberal Paradise | "We can do MUCH better than THAT!" |
| 8. | The Empire of Romae Veteris | Corrupt Dictatorship | "Your blood, not ours!" |
| 9. | The Great Nation of Brabodos | Father Knows Best State | "Live Under Us, By Us, And For Us." |
| 10. | The Autonomous Region of Arritium | Corporate Bordello | "Under God and the King" |
Eastern Roman Empire Regional Message Board
Loading...
And I say that the Eastern Roman Empire needs new blood and new ideas, more than memories of bygone days. A changing world needs a changed ERE. Accept my leadership and together we shall put ERE back in itīs rightful place of glory and grandeur, through Diplomacy and War.
Yes, War. War, for lack of a better word, is good.
Allow me to quote a great man from my day : Glory may be fleeting, but obscurity is forever.
So, whoīs with me ?
As for us, we have a quote from our leader: "What me worry? " [sic]
The Count of MC do you want to undertake the leadership here?
Poll? Voting? All regional nations? Simple majority? Or do you have something else in mind?
This Region and the whole Alliance has been kept safe and glorious all these years as it is and some whispers on the RMB are not enough to risk it. So express freely yourself and I will come back. Stop also sometime by our blogspot site and study a bit about this Region and this Alliance history.
Monte Cristo, how can you rule the Eastern Roman Empire when you are Catholic ;)
I miss Parinis and Tzarsgrad, who have ceased to exist :(
We assimilated them...we think.
I'm the 7th worst for Scientific Advancement in the ERE. But at least I was in the top 10% for least corrupt

01 ERE, Monsieur Founder, Sir : yes, I would.
I appreciate your concern regarding a method to my accession. I propose a poll. ERE Nations should have a say.
Thank you.
MC

True ;), but it was all one single denomination before the East-West Schism of 1054, so canīt we really leave differences behind ? When I become Emperor religious intolerance will not be tolerated. Peace, unity, stability and general happiness must be upheld at all cost.