WA Delegate (non-executive):
The Kingdom of Lonskarvia (elected 30 days ago)
Founder: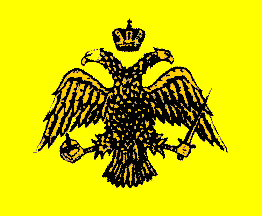 The NS Ever Greatest Alliance of 01 ERE
Embassies: Hellenic Civilization, Solar System, Greek Islands, Athens, Constantinople, Greece for Greeks, Empire of the Romans, Western Roman Empire, Glorious Praetorian Empire, Aegean Sea, Chess, Balkan Peninsula, Olympus, Environment, Holy Mountain, Cairo, and 191 others.01 ERE, Pontus, Tehran, 01 ERE Alliance, The Eastern Roman Empire, Defenders Security Alliance, Knights of Saint Andrew, Ellas, Delphi, Far East, Beirut, The Praetorian Empire, Holy Roman Empire, Akrotiri and Dekhelia, Corinth, Roma, ADN, Shqiperia, Sofia, Western Thrace, Podgorica, FYR of Macedonia, Pristina, Belgrade, Bucharest, Chisinau, Ankara, Eastern Roman Empire Alliance, Nova Macedonia, Republic of Greece, Zagreb, 01 Eastern Roman Empire, Republic of Cyprus, Founderless Regions Alliance, Far West, Skopje, Vardarska, Serajevo, Creta, Greek Macedonia, Great Britain and N Ireland, Tirana, Byzantine Empire, Praetorian Empire, Northern Cyprus, Ellada, New Macedonia, Kypros, Phoenicia, Asia Minor, Alexandria, Gorna Makedonija, Pasargadae, Macedonia_Skopje, Mitrovitsa, Turkiye Cumhuriyeti, Konstantinoupolis, Byzantine Glory, Salonica, Ecbatana, Babylon, Makedonija, Persepolis, Susa, Thasbaan, Firuzabad, VCG, Right to Life, Minor Asia, Hellenic Macedonia, Romania, North Africa, Antifa, Laissez Faireholm, The Byzantine Galactic Empire, The Ascendancy, The SOP, The Last Kingdom, Istanbul, The Allied Republics, Abkhazia, The Space For Periods, Faravahar, The Commonwealth Of Furry Peoples, Democratic Social Union, Coalition of Catholic States, The Commonwealth of Crowns, Union of Free States, Republic City, Soli Deo gloria, CSSR, Antioch, Edessa, Tripoli, New Coalition of Nations, Fifth Empire, Thessaly, The League of Just Nations, Community of Independent Nations, Prussia, World Alliance, The United League, Sassanid Empire, Hippy Haven, Rhodes, The Union of German Nations, The Greek Empire, Union of Nationalists, The 9th Realm, Benevolent Capitalism, Callington, Srbija, Stankonia, Grand Alliance Of Independant Nations, United Empire of Islam, League of Christian Nations, Neue Osterreich, Federation of Europe, Holy Catholic Apostolic Church, Astyria, Iran, The Roma Confederacy, Isles of Socialism, Crete, The Coalition of Psychlo States, The Darwin Allied Republics, Glorious Nations of Iwaku, Black Mesa Islands, Bactria, Alliance of Absolute Monarchs, Confederation of Nations, Blahbania, Louisiana Alliance x Alliance Louisiane, Empire of Andrew, Ivory Tower, The United League of Empires, Orias, Lacedaemon, Lower Canada, Empire of Rome, Commonwealth of Liberty, The Byzantine Empire, The Immortals, Kyklades, Alliance of New Europe, The Illuminati, Allied Independent Nations, Kingdom of Ireland, Antista, The Empire of persia, United Nations of Earth, The Revolutionary Council, The Federation of the AMERICAS, Chinese Taipei, Greek Empire, Gracemeria, Alliance of Allied Alliances, Confederate American Union, Union of Kurdistan, Aaronian Space, The Tetrominoes of Aquafina, La France, Phalangist Lebanon, Brannack, Commonwealth of Free Nations, The Hellenic Empire, Basileia ton Rhomaion, The Little Guys United, Empire Coalition, United Poland Union, Ravencroft, Ormene, Hellenic Kingdom, Macedonian Kingdom, chris puppet storage, LV426, Anshan, The united region of republicans, Brightport, The Union of Empires, Parsa, Seleucid Empire, The Rose Garden, The Empire of Tamriel, Grand Revolutionary Army, Sweden, The Christian Nations, Evropa, The Cosmos, Federation of Colonial Nations, and The Protectorate of Versus Militia.
Tags: Enormous, Featured, International Federalist, Offsite Forums, Role Player, and Imperialist.
Regional Power: High
Eastern Roman Empire contains 296 nations, the 32nd most in the world.
Activity • History • Administration
Today's World Census Report
The Shortest Average Lifespan in Eastern Roman Empire
Citizens of nations ranked highly tend to die earlier, whether from poor health, crime, accident, or government encouragement.
As a region, Eastern Roman Empire is ranked 5,524th in the world for Shortest Average Lifespan.
Eastern Roman Empire Regional Message Board
Loading...
By "organized" I mean, is this region active and have a stable government to the point were the military is also set up and the Roman Empire (This Region) can start to conquer other regions and make alliances with powerful region that can help us?
But guessing from the response and sense that there is no official Emperor yet I feel this region isn't organized and ready for such expansive plans.
And as for the challenge to a dual... I don't believe I'm that Emperor but my time as emperor here is not quite yet... But ill be sitting back and watching how things turn out.
Haven´t you read ?, the putative Emperor seat is already taken.
Blast him, Borg.
Us? We gave the the Hyper-Energy Planet Blasters to you, Oh Mighty and Unwanted Socially Obligated One. Just make sure they are facing the right direction before unleashing the awesomenesses harnessed within them, and have them set to the level needed. "Level one" for instance, will toast marshmallows perfectly in one billionth of a second. Any longer and everything within a radius of ten light years will be reduced to abject poverty... and fried fish. Level two will destroy the known universe...of mosquitoes.
I was under the impression you were my henchmen, but you´re right, you did give us the blasters. I forgot. State matters on my mind and all that, you know.
Go ahead, Augustus...make my day.
"All that I know" shall only be told in a matter of time, as this isn't my time to fully explain or to shine.
I have worked with many nations and regions of all sizes and political background, and with all my experience I have the ideas and knowledge that I believe will help bring The Roman Empire back to its imperial glory and its great influence.
But as I have stated fellow Romans, "This isn't my time to fully explain or to shine." But trust me one day this Small Empire will one day become a Great Empire that other regions in Nation Sates will wish to be alliance with.
And you shall be assimilated into the Borg hive where you shall serve our needs...unless, of course OUR chosen Emperor and count decides to see what effect the Hyper-Energy Planet Blasters shall have on you.
And the Count doesn´t want to do that, of course. He´s like the Spider-man of wealth : with great power comes great responsability.
We believe, oh mighty Portuguese French count that lacking dissent you have become the Emperor here! Threats of might makes you right!
Indeed, Sirs Borg.
I do take your belief seriously. It would be illogical not to. Mine is a reign of Reason.
We just made history.
Next : queue up, people. Come get your Ferrari.
A Ferrari certainly beats a Peugeot or a Renault any day.