WA Delegate (non-executive):

The 23 billion plus super nation of Morombe (elected 65 days ago)
Founder: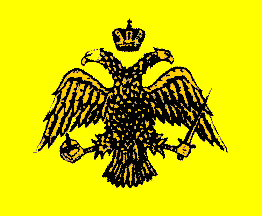 The NS Ever Greatest Alliance of 01 ERE
Embassies: Hellenic Civilization, Solar System, Greek Islands, Athens, Constantinople, Greece for Greeks, Empire of the Romans, Western Roman Empire, Glorious Praetorian Empire, Aegean Sea, Chess, Olympus, Environment, Holy Mountain, Cairo, 01 ERE, and 194 others.Pontus, Tehran, 01 ERE Alliance, The Eastern Roman Empire, Defenders Security Alliance, Knights of Saint Andrew, Ellas, Delphi, Far East, Beirut, The Praetorian Empire, Holy Roman Empire, Akrotiri and Dekhelia, Corinth, Roma, ADN, Shqiperia, Sofia, Western Thrace, Podgorica, FYR of Macedonia, Pristina, Belgrade, Bucharest, Chisinau, Ankara, Eastern Roman Empire Alliance, Nova Macedonia, Republic of Greece, Zagreb, 01 Eastern Roman Empire, Republic of Cyprus, Founderless Regions Alliance, Far West, Skopje, Vardarska, Serajevo, Creta, Greek Macedonia, Great Britain and N Ireland, Tirana, Byzantine Empire, Praetorian Empire, Northern Cyprus, Ellada, New Macedonia, Kypros, Phoenicia, Asia Minor, Alexandria, Gorna Makedonija, Pasargadae, Macedonia_Skopje, Mitrovitsa, Turkiye Cumhuriyeti, Konstantinoupolis, Byzantine Glory, Salonica, Ecbatana, Babylon, Makedonija, Persepolis, Susa, Thasbaan, Firuzabad, VCG, Right to Life, Minor Asia, Hellenic Macedonia, Romania, North Africa, Antifa, Laissez Faireholm, The Byzantine Galactic Empire, The Ascendancy, The SOP, The Last Kingdom, Istanbul, The Allied Republics, The Space For Periods, Faravahar, The Commonwealth Of Furry Peoples, Democratic Social Union, The Commonwealth of Crowns, Union of Free States, Republic City, Soli Deo gloria, CSSR, Antioch, Edessa, Tripoli, New Coalition of Nations, Fifth Empire, Thessaly, Community of Independent Nations, Prussia, World Alliance, The United League, Sassanid Empire, Hippy Haven, Rhodes, The Union of German Nations, The Greek Empire, Union of Nationalists, The 9th Realm, Benevolent Capitalism, Callington, Srbija, Grand Alliance Of Independant Nations, United Empire of Islam, League of Christian Nations, Neue Osterreich, Federation of Europe, Holy Catholic Apostolic Church, Astyria, Iran, Isles of Socialism, Crete, The Coalition of Psychlo States, The Darwin Allied Republics, Glorious Nations of Iwaku, Black Mesa Islands, Bactria, Alliance of Absolute Monarchs, Confederation of Nations, Blahbania, Louisiana Alliance x Alliance Louisiane, Empire of Andrew, Ivory Tower, The United League of Empires, Orias, Lacedaemon, Lower Canada, Empire of Rome, The Byzantine Empire, The Immortals, Kyklades, Alliance of New Europe, The Illuminati, Kingdom of Ireland, Antista, The Empire of persia, United Nations of Earth, The Revolutionary Council, Chinese Taipei, Greek Empire, Gracemeria, Alliance of Allied Alliances, Confederate American Union, Union of Kurdistan, Aaronian Space, La France, Brannack, Commonwealth of Free Nations, The Hellenic Empire, The Little Guys United, Empire Coalition, United Poland Union, Ravencroft, Ormene, Hellenic Kingdom, Macedonian Kingdom, Anshan, The united region of republicans, Brightport, Parsa, Seleucid Empire, The Rose Garden, The Empire of Tamriel, The Christian Nations, Evropa, The Cosmos, The Peoples Federation of Qandaristan, 21st Century Rome, Balkan Peninsula, Epirus, Petria, Coalition of Catholic States, Res Publica Catholicae Borgiae, The Order of St George, The Kingdom of Jerusalem, The Atlas Union, The New Roman Kingdom, Aevum, Turkic Union, Freecomunism, The Great Imperialistic Empire, The Kingdom of Judah, West Rexion, Commonwealth of Allied Democratic States, LV426, Darltra, Iura Pecunia et libertas, and The Second Byzantine Empire.
Construction of embassies with The Greenlands in Exile has commenced. Completion expected in 2 hours.
Construction of embassies with The Red Raiders has commenced. Completion expected in 2 days 2 hours.
Construction of embassies with Phalangist Lebanon has commenced. Completion expected in 2 days 2 hours.
Tags: Enormous, Featured, International Federalist, Offsite Forums, Role Player, and Imperialist.
Regional Power: High
Eastern Roman Empire contains 296 nations, the 31st most in the world.
Activity • History • Administration
Today's World Census Report
The Largest Public Transport Department in Eastern Roman Empire
World Census experts captured, tagged, and released buses in order to identify which nations have the largest public transportation systems.
As a region, Eastern Roman Empire is ranked 107th in the world for Largest Public Transport Department.
Eastern Roman Empire Regional Message Board
Loading...
At least we are first among non-robotic societies ;) I bet manufacturing is easy when all your citizens are already machines!
We are Borg. We are not machines, but augmented beings. We must have part of us biological beings in order to function and exist. We are by no means robots! It is best that you catch up by watching Star Trek TNG: "First Contact" to get your mechanical clockwork mind up to date. You can have one of your robots wind it up whenever necessary.

When my citizens next have trouble sleeping, I shall put it on for them in lieu of their usual knock-out gas.
I will exterminate all Borgs!
Our hive is of a patriarchal lineage. We have no queen. Picard, resistance is futile. You will be assimilated as soon as we figure out what happened to our emperor. You may have seen him. He's a pouty little fellow; part Portuguese and part French: holds a grudge and owns a little island. Sort of like you.
Wow! A lot of puppet nations suddenly went Poof!
Why am I always second behind you on these polls Cyborg Army? ;) I remember back when BG ran a contest of best/worst nations I was top every week!
We have simply assimilated all of the poll takers. Remember, resistance is futile.