WA Delegate (non-executive):

The 23 billion plus super nation of Morombe (elected 9 days ago)
Founder: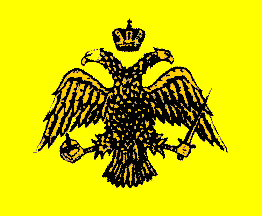 The NS Ever Greatest Alliance of 01 ERE
Embassies: Hellenic Civilization, Solar System, Greek Islands, Athens, Constantinople, Greece for Greeks, Empire of the Romans, Western Roman Empire, Glorious Praetorian Empire, Aegean Sea, Chess, Olympus, Environment, Holy Mountain, Cairo, 01 ERE, and 189 others.Pontus, Tehran, 01 ERE Alliance, The Eastern Roman Empire, Defenders Security Alliance, Knights of Saint Andrew, Ellas, Delphi, Far East, Beirut, The Praetorian Empire, Holy Roman Empire, Akrotiri and Dekhelia, Corinth, Roma, ADN, Shqiperia, Sofia, Western Thrace, Podgorica, FYR of Macedonia, Pristina, Belgrade, Bucharest, Chisinau, Ankara, Eastern Roman Empire Alliance, Nova Macedonia, Republic of Greece, Zagreb, 01 Eastern Roman Empire, Republic of Cyprus, Founderless Regions Alliance, Far West, Skopje, Vardarska, Serajevo, Creta, Greek Macedonia, Great Britain and N Ireland, Tirana, Byzantine Empire, Praetorian Empire, Northern Cyprus, Ellada, New Macedonia, Kypros, Phoenicia, Asia Minor, Alexandria, Gorna Makedonija, Pasargadae, Macedonia_Skopje, Mitrovitsa, Turkiye Cumhuriyeti, Konstantinoupolis, Byzantine Glory, Salonica, Ecbatana, Babylon, Makedonija, Persepolis, Susa, Thasbaan, Firuzabad, VCG, Right to Life, Minor Asia, Hellenic Macedonia, Romania, North Africa, Antifa, Laissez Faireholm, The Byzantine Galactic Empire, The Ascendancy, The SOP, The Last Kingdom, Istanbul, The Allied Republics, Abkhazia, The Space For Periods, Faravahar, The Commonwealth Of Furry Peoples, Democratic Social Union, The Commonwealth of Crowns, Union of Free States, Republic City, Soli Deo gloria, CSSR, Antioch, Edessa, Tripoli, New Coalition of Nations, Fifth Empire, Thessaly, The League of Just Nations, Community of Independent Nations, Prussia, World Alliance, The United League, Sassanid Empire, Hippy Haven, Rhodes, The Union of German Nations, The Greek Empire, Union of Nationalists, The 9th Realm, Benevolent Capitalism, Callington, Srbija, Stankonia, Grand Alliance Of Independant Nations, United Empire of Islam, League of Christian Nations, Neue Osterreich, Federation of Europe, Holy Catholic Apostolic Church, Astyria, Iran, Isles of Socialism, Crete, The Coalition of Psychlo States, The Darwin Allied Republics, Glorious Nations of Iwaku, Black Mesa Islands, Bactria, Alliance of Absolute Monarchs, Confederation of Nations, Blahbania, Louisiana Alliance x Alliance Louisiane, Empire of Andrew, Ivory Tower, The United League of Empires, Orias, Lacedaemon, Lower Canada, Empire of Rome, Commonwealth of Liberty, The Byzantine Empire, The Immortals, Kyklades, Alliance of New Europe, The Illuminati, Allied Independent Nations, Kingdom of Ireland, Antista, The Empire of persia, United Nations of Earth, The Revolutionary Council, Chinese Taipei, Greek Empire, Gracemeria, Alliance of Allied Alliances, Confederate American Union, Union of Kurdistan, Aaronian Space, La France, Phalangist Lebanon, Brannack, Commonwealth of Free Nations, The Hellenic Empire, Basileia ton Rhomaion, The Little Guys United, Empire Coalition, United Poland Union, Ravencroft, Ormene, Hellenic Kingdom, Macedonian Kingdom, chris puppet storage, Anshan, The united region of republicans, Brightport, Parsa, Seleucid Empire, The Rose Garden, The Empire of Tamriel, Grand Revolutionary Army, Sweden, The Christian Nations, Evropa, The Cosmos, Federation of Colonial Nations, The Protectorate of Versus Militia, The Peoples Federation of Qandaristan, 21st Century Rome, Balkan Peninsula, The Empire of Alia, and Epirus.
Tags: Enormous, Featured, International Federalist, Offsite Forums, Role Player, and Imperialist.
Regional Power: High
Eastern Roman Empire contains 299 nations, the 30th most in the world.
Activity • History • Administration
Today's World Census Report
The Most Extensive Civil Rights in Eastern Roman Empire
The citizens of nations ranked highly enjoy a great amount of civil rights, or freedoms to go about their personal business without interference or regulation from government.
As a region, Eastern Roman Empire is ranked 9,693rd in the world for Most Extensive Civil Rights.
Eastern Roman Empire Regional Message Board
Loading...
And we love you Emperor Count ;)
We thought you were Portuguese.
I´m both. French IC, Portuguese OOC.
We are the Borg: which includes any living being...but no undead things. The undead are eradicated.
Great, how are you Mariopolis? (Also you should probably prepare yourself for a couple of deranged replies from everyone's two favourite lunatics...)
Never better, Mariopolis, thanks for asking.
Getting used to the new Emperor job. Good thing I read about it in the book I wrote, "Montecristology : the Art and/or Science for the Understanding of Man, Life, the World, the Universe and Beyond".
Nobody really understand us...we included.
Can Borg have such an existential crisis of self identity?