WA Delegate (non-executive):

The 23 billion plus super nation of Morombe (elected 108 days ago)
Founder: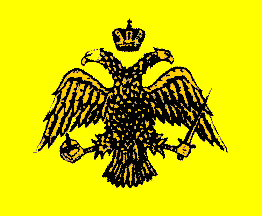 The NS Ever Greatest Alliance of 01 ERE
Embassies: Hellenic Civilization, Solar System, Greek Islands, Athens, Constantinople, Greece for Greeks, Empire of the Romans, Western Roman Empire, Glorious Praetorian Empire, Aegean Sea, Chess, Olympus, Environment, Holy Mountain, Cairo, 01 ERE, and 193 others.Pontus, Tehran, 01 ERE Alliance, The Eastern Roman Empire, Defenders Security Alliance, Knights of Saint Andrew, Ellas, Delphi, Far East, Beirut, The Praetorian Empire, Holy Roman Empire, Akrotiri and Dekhelia, Corinth, Roma, ADN, Shqiperia, Sofia, Western Thrace, Podgorica, FYR of Macedonia, Pristina, Belgrade, Bucharest, Chisinau, Ankara, Eastern Roman Empire Alliance, Nova Macedonia, Republic of Greece, Zagreb, 01 Eastern Roman Empire, Republic of Cyprus, Founderless Regions Alliance, Far West, Skopje, Vardarska, Serajevo, Creta, Greek Macedonia, Great Britain and N Ireland, Tirana, Byzantine Empire, Praetorian Empire, Northern Cyprus, Ellada, New Macedonia, Kypros, Phoenicia, Asia Minor, Alexandria, Gorna Makedonija, Pasargadae, Macedonia_Skopje, Mitrovitsa, Turkiye Cumhuriyeti, Konstantinoupolis, Byzantine Glory, Salonica, Ecbatana, Babylon, Makedonija, Persepolis, Susa, Thasbaan, Firuzabad, VCG, Right to Life, Minor Asia, Hellenic Macedonia, Romania, North Africa, Antifa, Laissez Faireholm, The Byzantine Galactic Empire, The Ascendancy, The SOP, The Last Kingdom, Istanbul, The Allied Republics, The Space For Periods, Faravahar, The Commonwealth Of Furry Peoples, Democratic Social Union, The Commonwealth of Crowns, Union of Free States, Republic City, Soli Deo gloria, CSSR, Antioch, Edessa, Tripoli, New Coalition of Nations, Fifth Empire, Thessaly, Community of Independent Nations, Prussia, World Alliance, The United League, Sassanid Empire, Hippy Haven, Rhodes, The Union of German Nations, The Greek Empire, Union of Nationalists, The 9th Realm, Benevolent Capitalism, Callington, Srbija, Grand Alliance Of Independant Nations, United Empire of Islam, League of Christian Nations, Neue Osterreich, Federation of Europe, Holy Catholic Apostolic Church, Astyria, Iran, Isles of Socialism, Crete, The Coalition of Psychlo States, The Darwin Allied Republics, Black Mesa Islands, Bactria, Alliance of Absolute Monarchs, Confederation of Nations, Blahbania, Louisiana Alliance x Alliance Louisiane, Empire of Andrew, Ivory Tower, The United League of Empires, Orias, Lacedaemon, Lower Canada, Empire of Rome, The Byzantine Empire, The Immortals, Kyklades, Alliance of New Europe, The Illuminati, Kingdom of Ireland, Antista, The Empire of persia, United Nations of Earth, The Revolutionary Council, Chinese Taipei, Greek Empire, Gracemeria, Confederate American Union, Aaronian Space, La France, Commonwealth of Free Nations, The Hellenic Empire, Empire Coalition, United Poland Union, Ravencroft, Ormene, Hellenic Kingdom, Macedonian Kingdom, Anshan, The united region of republicans, Brightport, Parsa, Seleucid Empire, The Rose Garden, The Empire of Tamriel, The Christian Nations, Evropa, The Cosmos, The Peoples Federation of Qandaristan, 21st Century Rome, Balkan Peninsula, Epirus, Petria, Coalition of Catholic States, Res Publica Catholicae Borgiae, The Kingdom of Jerusalem, The Atlas Union, Aevum, Turkic Union, Freecomunism, The Kingdom of Judah, West Rexion, LV426, Iura Pecunia et libertas, The Greenlands in Exile, The Red Raiders, Phalangist Lebanon, United Sovereign Republics Of Acuder, Peoples Federation of Qandaristan, CRIMSONDAWN, Werewolves of the Flame, The Allied Republic, International Banking Cooperation, and Tunnel Snakes.
The embassy with LV426 is being withdrawn. Closure expected in 21 hours.
Tags: Enormous, Featured, International Federalist, Offsite Forums, Role Player, and Imperialist.
Regional Power: High
Eastern Roman Empire contains 297 nations, the 30th most in the world.
Activity • History • Administration
Today's World Census Report
The Most Scientifically Advanced in Eastern Roman Empire
World Census researchers quantified national scientific advancement by quizzing random citizens about quantum chromodynamics, space-time curvature and stem cell rejuvenation therapies. Responses based on Star Trek were discarded.
As a region, Eastern Roman Empire is ranked 5,403rd in the world for Most Scientifically Advanced.
| # | Nation | WA Category | Motto |
| --- | --- | --- | --- |
| 1. | The Warring Nation of The Cyborg Army | Iron Fist Consumerists | "Wir sind Eins" |
| 2. | The Kingdom of Lonskarvia | Corporate Police State | "No civil rights is your greatest (and only) right!" |
| 3. | The Paradise of Coloma | Inoffensive Centrist Democracy | "We all wear funny hats" |
| 4. | The Imperium of Hogsmberg | Iron Fist Consumerists | "Zindagi na milegi dobara, ji lo!" |
| 5. | The Hellenic Empire of BG of 01 ERE Alliance | Authoritarian Democracy | "Athens - Byzantium - Constantinople" |
| 6. | The Federation of Belea | Inoffensive Centrist Democracy | "Prosperity through Action" |
| 7. | The Great Nation of Brabodos | Father Knows Best State | "Live Under Us, By Us, And For Us." |
| 8. | The Autonomous Region of Arritium | Capitalizt | "Under God and the King" |
| 9. | The Empire of Romae Veteris | Iron Fist Consumerists | "Your blood, not ours!" |
| 10. | The Empire of Wakesburg | Capitalizt | "Emperors and Kings under one Sovereign" |
Eastern Roman Empire Regional Message Board
Loading...
We respectfully decline your offer, due to the fact through assimilation, we have already absorbed such material. You did, however, neglect the cuisine functions to such principles, thus hindering our gastronomic diverseness; forcing upon us the necessity of directly acquiring the needed energy to continue existence.

Whoa... Can of worms.... opening... Good thing the only active people are only polarised by their lunacy :P
as a region in embassy you're all invited to vote on the current poll
The poll has been decided and CrimsonDawn has been converted into a debate hall!
The people of Oatem shall honor this day for years to come.
Come one, Come all. A debate that'll be going from this saturday to sunday is happening. You can watch the mayhem or jump right in just follow region policys.
Which idealogy is better?
!!Democracy!! VS !!Fascism!!
Location:CrimsonDawn