WA Delegate (non-executive):

The 23 billion plus super nation of Morombe (elected 167 days ago)
Founder: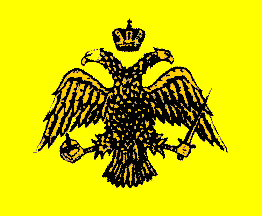 The NS Ever Greatest Alliance of 01 ERE
Embassies: Hellenic Civilization, Solar System, Greek Islands, Athens, Constantinople, Greece for Greeks, Empire of the Romans, Western Roman Empire, Glorious Praetorian Empire, Aegean Sea, Chess, Olympus, Environment, Holy Mountain, Cairo, 01 ERE, and 183 others.Pontus, Tehran, 01 ERE Alliance, The Eastern Roman Empire, Defenders Security Alliance, Knights of Saint Andrew, Ellas, Delphi, Far East, Beirut, The Praetorian Empire, Holy Roman Empire, Akrotiri and Dekhelia, Corinth, Roma, ADN, Shqiperia, Sofia, Western Thrace, Podgorica, FYR of Macedonia, Pristina, Belgrade, Bucharest, Chisinau, Ankara, Eastern Roman Empire Alliance, Nova Macedonia, Republic of Greece, Zagreb, 01 Eastern Roman Empire, Republic of Cyprus, Founderless Regions Alliance, Far West, Skopje, Vardarska, Serajevo, Creta, Greek Macedonia, Great Britain and N Ireland, Tirana, Byzantine Empire, Praetorian Empire, Northern Cyprus, Ellada, New Macedonia, Kypros, Phoenicia, Asia Minor, Alexandria, Gorna Makedonija, Pasargadae, Macedonia_Skopje, Mitrovitsa, Turkiye Cumhuriyeti, Konstantinoupolis, Byzantine Glory, Salonica, Ecbatana, Babylon, Makedonija, Persepolis, Susa, Thasbaan, Firuzabad, VCG, Right to Life, Minor Asia, Hellenic Macedonia, Romania, North Africa, Antifa, Laissez Faireholm, The Byzantine Galactic Empire, The Ascendancy, The SOP, The Last Kingdom, Istanbul, The Space For Periods, Faravahar, The Commonwealth Of Furry Peoples, Democratic Social Union, The Commonwealth of Crowns, Union of Free States, Republic City, Soli Deo gloria, CSSR, Antioch, Edessa, Tripoli, Fifth Empire, Thessaly, Community of Independent Nations, Prussia, World Alliance, The United League, Sassanid Empire, Hippy Haven, Rhodes, The Union of German Nations, The Greek Empire, Union of Nationalists, The 9th Realm, Benevolent Capitalism, Srbija, United Empire of Islam, League of Christian Nations, Federation of Europe, Holy Catholic Apostolic Church, Astyria, Iran, Isles of Socialism, Crete, The Darwin Allied Republics, Black Mesa Islands, Bactria, Alliance of Absolute Monarchs, Confederation of Nations, Blahbania, Louisiana Alliance x Alliance Louisiane, Empire of Andrew, Ivory Tower, The United League of Empires, Orias, Lacedaemon, Lower Canada, Empire of Rome, The Byzantine Empire, The Immortals, Kyklades, Alliance of New Europe, The Illuminati, Kingdom of Ireland, Antista, The Empire of persia, United Nations of Earth, The Revolutionary Council, Greek Empire, Gracemeria, Confederate American Union, Aaronian Space, La France, Commonwealth of Free Nations, The Hellenic Empire, Empire Coalition, United Poland Union, Ravencroft, Ormene, Hellenic Kingdom, Macedonian Kingdom, Anshan, Brightport, Parsa, Seleucid Empire, The Rose Garden, The Empire of Tamriel, The Christian Nations, 21st Century Rome, Balkan Peninsula, Epirus, Petria, Coalition of Catholic States, Res Publica Catholicae Borgiae, The Atlas Union, Aevum, Turkic Union, Freecomunism, West Rexion, Iura Pecunia et libertas, The Greenlands in Exile, The Red Raiders, Phalangist Lebanon, Peoples Federation of Qandaristan, Tunnel Snakes, The Waters of Lethe, South Pacific, Franco Balka, New Confederate States, New Republica, Stupor Mundi, The New Roman Nations, Imperium Slavicum, and Antiqua Imperium Romanum.
The embassy with South Pacific is being withdrawn. Closure expected in 4 hours.
Tags: Enormous, Featured, International Federalist, Offsite Forums, Role Player, and Imperialist.
Regional Power: High
Eastern Roman Empire contains 309 nations, the 33rd most in the world.
Today's World Census Report
The Most Popular Tourist Destinations in Eastern Roman Empire
World Census experts tracked millions of international tourists in order to determine the world's favourite nations to sight-see.
As a region, Eastern Roman Empire is ranked 7,213th in the world for Most Popular Tourist Destinations.
| # | Nation | WA Category | Motto |
| --- | --- | --- | --- |
| 1. | The Great Nation of Brabodos | Father Knows Best State | "Live Under Us, By Us, And For Us." |
| 2. | The Hellenic Empire of BG of 01 ERE Alliance | Democratic Socialists | "Athens - Byzantium - Constantinople" |
| 3. | The Glorious Dominion of Ranex | Father Knows Best State | "We're in it for the money, us champions of nothing." |
| 4. | The Empire of Romae Veteris | Iron Fist Consumerists | "Your blood, not ours!" |
| 5. | The Holy Empire of Fely | Democratic Socialists | "We can do MUCH better than THAT!" |
| 6. | The Federation of Belea | Inoffensive Centrist Democracy | "Prosperity through Action" |
| 7. | The Epic Rolling Hills of Teraticus | Inoffensive Centrist Democracy | "tempus fugit" |
| 8. | The Armed Republic of The former Empire of New Greece | Inoffensive Centrist Democracy | "Death in battle in superior to life in cowardice." |
| 9. | The Imperium of Hogsmberg | Inoffensive Centrist Democracy | "Zindagi na milegi dobara, ji lo!" |
| 10. | The Kingdom of Lonskarvia | Corporate Police State | "No civil rights is your greatest (and only) right!" |
Eastern Roman Empire Regional Message Board
Loading...
One should keep an open mind about alliances. Unity is strenght.
Alliances are so outdated. They imply equality and brotherhood. Subjugation is the only way to go.
We prefer assimilation...which you shall also experience. Resistance is futile.
Subjugation, assimilation...a rose by any other name and all that.
The Balance of Power through mutually assured destruction is the way to go.
We are all united as the children of Lily.
You are all my subjects.
Some of you may call yourselves Allies now. I hate modern times, but must keep up.
We shall assimilate you as well...along with your roses.
We kept the thorns and annihilated the smelly parts.
She must be one promiscuous lady.