WA Delegate (non-executive):

The 23 billion plus super nation of Morombe (elected 200 days ago)
Founder: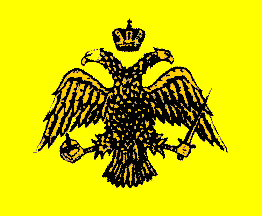 The NS Ever Greatest Alliance of 01 ERE
Embassies: Hellenic Civilization, Solar System, Greek Islands, Athens, Constantinople, Greece for Greeks, Empire of the Romans, Western Roman Empire, Glorious Praetorian Empire, Aegean Sea, Chess, Olympus, Environment, Holy Mountain, Cairo, 01 ERE, and 185 others.Pontus, Tehran, 01 ERE Alliance, The Eastern Roman Empire, Defenders Security Alliance, Knights of Saint Andrew, Ellas, Delphi, Far East, Beirut, The Praetorian Empire, Holy Roman Empire, Akrotiri and Dekhelia, Corinth, Roma, ADN, Shqiperia, Sofia, Western Thrace, Podgorica, FYR of Macedonia, Pristina, Belgrade, Bucharest, Chisinau, Ankara, Eastern Roman Empire Alliance, Nova Macedonia, Republic of Greece, Zagreb, 01 Eastern Roman Empire, Republic of Cyprus, Founderless Regions Alliance, Far West, Skopje, Vardarska, Serajevo, Creta, Greek Macedonia, Great Britain and N Ireland, Tirana, Byzantine Empire, Praetorian Empire, Northern Cyprus, Ellada, New Macedonia, Kypros, Phoenicia, Asia Minor, Alexandria, Gorna Makedonija, Pasargadae, Macedonia_Skopje, Mitrovitsa, Turkiye Cumhuriyeti, Konstantinoupolis, Byzantine Glory, Salonica, Ecbatana, Babylon, Makedonija, Persepolis, Susa, Thasbaan, Firuzabad, VCG, Right to Life, Minor Asia, Hellenic Macedonia, Romania, North Africa, Antifa, Laissez Faireholm, The Byzantine Galactic Empire, The Ascendancy, The SOP, The Last Kingdom, Istanbul, Faravahar, The Commonwealth Of Furry Peoples, Democratic Social Union, The Commonwealth of Crowns, Union of Free States, Republic City, Soli Deo gloria, CSSR, Antioch, Edessa, Tripoli, Fifth Empire, Thessaly, Community of Independent Nations, Prussia, World Alliance, Sassanid Empire, Hippy Haven, Rhodes, The Union of German Nations, The Greek Empire, Union of Nationalists, The 9th Realm, Benevolent Capitalism, Srbija, United Empire of Islam, League of Christian Nations, Federation of Europe, Holy Catholic Apostolic Church, Astyria, Iran, Isles of Socialism, Crete, Black Mesa Islands, Bactria, Alliance of Absolute Monarchs, Confederation of Nations, Blahbania, Louisiana Alliance x Alliance Louisiane, Empire of Andrew, Ivory Tower, Orias, Lacedaemon, Lower Canada, Empire of Rome, The Byzantine Empire, The Immortals, Kyklades, Alliance of New Europe, The Illuminati, Kingdom of Ireland, Antista, The Empire of persia, United Nations of Earth, The Revolutionary Council, Greek Empire, Gracemeria, Confederate American Union, Aaronian Space, La France, Commonwealth of Free Nations, The Hellenic Empire, Empire Coalition, United Poland Union, Ravencroft, Hellenic Kingdom, Macedonian Kingdom, Anshan, Brightport, Parsa, Seleucid Empire, The Rose Garden, The Empire of Tamriel, The Christian Nations, 21st Century Rome, Balkan Peninsula, Epirus, Petria, Res Publica Catholicae Borgiae, The Atlas Union, Turkic Union, Freecomunism, Iura Pecunia et libertas, The Greenlands in Exile, The Red Raiders, Phalangist Lebanon, Peoples Federation of Qandaristan, Tunnel Snakes, The Waters of Lethe, Franco Balka, New Republica, Stupor Mundi, The New Roman Nations, Imperium Slavicum, Antiqua Imperium Romanum, FOB Columbia Heights, NS Infrastructure Investment Bank, The Federation of Altador, Allied powers of NS, New Asia, Altimear, Free State of Wisconsin, Demolibs, The Customs Court of Elderly Peoples, Xavierland, The Embassy, and The Second European Empire.
Tags: Enormous, Featured, International Federalist, Offsite Forums, Role Player, and Imperialist.
Regional Power: High
Eastern Roman Empire contains 305 nations, the 33rd most in the world.
Today's World Census Report
The Most Popular Tourist Destinations in Eastern Roman Empire
World Census experts tracked millions of international tourists in order to determine the world's favourite nations to sight-see.
As a region, Eastern Roman Empire is ranked 7,544th in the world for Most Popular Tourist Destinations.
| # | Nation | WA Category | Motto |
| --- | --- | --- | --- |
| 1. | The Great Nation of Brabodos | Father Knows Best State | "Live Under Us, By Us, And For Us." |
| 2. | The Hellenic Empire of BG of 01 ERE Alliance | Democratic Socialists | "Athens - Byzantium - Constantinople" |
| 3. | The Glorious Dominion of Ranex | Father Knows Best State | "We're in it for the money, us champions of nothing." |
| 4. | The Empire of Romae Veteris | Father Knows Best State | "Your blood, not ours!" |
| 5. | The Federation of Belea | Inoffensive Centrist Democracy | "Prosperity through Action" |
| 6. | The Holy Empire of Fely | Democratic Socialists | "We can do MUCH better than THAT!" |
| 7. | The Epic Rolling Hills of Teraticus | Inoffensive Centrist Democracy | "tempus fugit" |
| 8. | The Imperium of Hogsmberg | Democratic Socialists | "Zindagi na milegi dobara, ji lo!" |
| 9. | The Republic of Linmono | Capitalist Paradise | "La République pour le Roi." |
| 10. | The Kingdom of Lonskarvia | Compulsory Consumerist State | "No civil rights is your greatest (and only) right!" |
Eastern Roman Empire Regional Message Board
Loading...
With whom? We have a nice bunch of amazing weapons to try out.
We do not need weapons in war, as long as we have Lily on our side there is nothing to fear.
Lily? We have someone around here that used to be named Lily...Now where did we put her? Ahhh! There she is! She's now called forty of fifty-two. She now cleans widgets, using a toothbrush and Pepsodent. Not very frightening at present, nor ever, for that matter. We were unaware that she was a deity of yours. Not that it would make a difference.
For such a big region, things here are very quiet. Our assimilation project must be functioning very efficiently.
A content populace is a quite populace.
We assume you meant "quiet". Precisely! This is why all should submit to us. Everyone is then completely content...or else.
We are content in the harmony of Lily's undying love.
Oh, how I miss the days when our mighty hordes rode side by side with the Ottoman armies and brought Byzantium to her knees!

For the time being enjoy our troops parked in Ankara, Instabul, Turkiye Cumhuriyeti etc. etc. and cry more!!