WA Delegate (non-executive):
The Empire of Wakesburg (elected )
Founder: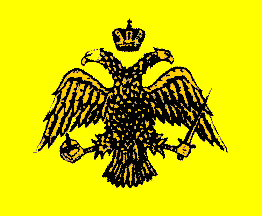 The NS Ever Greatest Alliance of 01 ERE
Embassies: Hellenic Civilization, Solar System, Greek Islands, Athens, Constantinople, Greece for Greeks, Empire of the Romans, Western Roman Empire, Glorious Praetorian Empire, Aegean Sea, Chess, Olympus, Environment, Holy Mountain, Cairo, 01 ERE, and 197 others.Pontus, Tehran, 01 ERE Alliance, The Eastern Roman Empire, Defenders Security Alliance, Knights of Saint Andrew, Ellas, Delphi, Far East, Beirut, The Praetorian Empire, Holy Roman Empire, Akrotiri and Dekhelia, Corinth, Roma, ADN, Shqiperia, Sofia, Western Thrace, Podgorica, FYR of Macedonia, Pristina, Belgrade, Bucharest, Chisinau, Ankara, Eastern Roman Empire Alliance, Nova Macedonia, Republic of Greece, Zagreb, 01 Eastern Roman Empire, Republic of Cyprus, Founderless Regions Alliance, Far West, Skopje, Vardarska, Serajevo, Creta, Greek Macedonia, Great Britain and N Ireland, Tirana, Byzantine Empire, Praetorian Empire, Northern Cyprus, Ellada, New Macedonia, Kypros, Phoenicia, Asia Minor, Alexandria, Gorna Makedonija, Pasargadae, Macedonia_Skopje, Mitrovitsa, Turkiye Cumhuriyeti, Konstantinoupolis, Byzantine Glory, Salonica, Ecbatana, Babylon, Makedonija, Persepolis, Susa, Thasbaan, Firuzabad, VCG, Right to Life, Minor Asia, Hellenic Macedonia, Romania, North Africa, Antifa, Laissez Faireholm, The Ascendancy, The SOP, The Last Kingdom, Istanbul, Faravahar, The Commonwealth Of Furry Peoples, The Commonwealth of Crowns, Union of Free States, Republic City, Soli Deo gloria, CSSR, Antioch, Edessa, Tripoli, Fifth Empire, Thessaly, Community of Independent Nations, Prussia, World Alliance, Sassanid Empire, Hippy Haven, Rhodes, The Union of German Nations, The Greek Empire, Union of Nationalists, The 9th Realm, Srbija, United Empire of Islam, League of Christian Nations, Federation of Europe, Astyria, Iran, Isles of Socialism, Crete, Black Mesa Islands, Bactria, Confederation of Nations, Empire of Andrew, Ivory Tower, Orias, Lacedaemon, Lower Canada, Empire of Rome, The Byzantine Empire, The Immortals, Kyklades, Alliance of New Europe, The Illuminati, Kingdom of Ireland, Antista, The Empire of persia, United Nations of Earth, The Revolutionary Council, Greek Empire, Confederate American Union, Aaronian Space, La France, Commonwealth of Free Nations, United Poland Union, Ravencroft, Hellenic Kingdom, Macedonian Kingdom, Anshan, Brightport, Parsa, Seleucid Empire, The Rose Garden, The Empire of Tamriel, 21st Century Rome, Balkan Peninsula, Epirus, Res Publica Catholicae Borgiae, The Atlas Union, Turkic Union, Iura Pecunia et libertas, The Greenlands in Exile, Phalangist Lebanon, Peoples Federation of Qandaristan, Tunnel Snakes, The Waters of Lethe, Stupor Mundi, The New Roman Nations, Imperium Slavicum, FOB Columbia Heights, Altimear, Free State of Wisconsin, Demolibs, The Embassy, The Second European Empire, The Land of Beaconites, NovaRomaImperium, Capitalist Powers, Alliance of Orthodox Nations, Talo Balka, Glorious Nations of Iwaku, The Empire of Keizaal, Nelborne Union, Dill Country, Mediterranean, Auralia, Roman Empire, Conservative League, The Force, The New Roman Empire, Salvation Islands, New Republica, Realism and RP, the ravon sea, Eran Shahr, The Utopian Freesocialists, The Christian Nations, Wimbledon, The Constitutional Union, Federation of Monastic States, Terra Magnificum, National Federation, New Western Atlantic, Romance101, Imperial Russian Empire, Nicosia, The Galandria, Mphela, Ani, and The New Roman Union.
Tags: Enormous, Featured, International Federalist, Offsite Forums, Role Player, and Imperialist.
Regional Power: High
Eastern Roman Empire contains 301 nations, the 34th most in the world.
Today's World Census Report
The Most Pacifist in Eastern Roman Empire
Nations ranked highly pursue diplomatic solutions rather than military ones in the international arena, have small or nonexistent militaries, and peace-loving citizens.
As a region, Eastern Roman Empire is ranked 12,649th in the world for Most Pacifist.
Eastern Roman Empire Regional Message Board
Loading...

Mass assimilation leads to this ... you can;t talk much long to yourself ... only the ones not assimilated can still reply to you :)
We can talk very well indeed. You, however seem to have a problem with typos too. We are not absolutely certain what you meant in the second sentence [ "... you can;t talk much long to yourself ... "] But that doesn't really matter, as you have already been assimilated. You just have not realized it yet. What you think is your freedom is only cortical stimulation by us, to make you think that you are independent, but it is really an illusion.
Good to be back! Hogsmberg ends up deleted half the time due to college. :P
We will not delete you, but rather, assimilate you. Resistance is futile after all.
Welcome Skipio in Eastern Roman Empire!!
Should that not be Scipio? After all, it is a Latin name and Latin did not use a "K".

I am sure he did so knowing he is coming here and you would attempt to assimilate him, so now he has some chances to avoid it :)
TREATY OF THE FORMER GOVERMENT OF SANCTUM
AND THE EASTER ROMAN EMPIRE ALLIANCE
Article 1 - Mutual Recognition of Governments
1. In Ratifying this Treaty, each Party recognises the ratifying Government of the other as the legitimate government of that Party, subject to any such lawful changes of government as may from time to time occur.
Article 2 - Common Defense
1. Neither Party shall participate or support any action taken with the intent to destabilize or overthrow the government of the other Party.
2. Neither Party shall participate in military operations against the other Party's home region or its colonies, vassals or other subordinate possessions.
3. Neither Party shall conduct, promote, encourage, or otherwise support the use of espionage, sabotage, or any other covert action against the other Party.
4. In the event that a Party's home region or subordinate possession becomes founderless, the other Party shall render military assistance in the defense of that region at the request of the leader of their recognized government.
5. The Parties shall share all information related to any known or suspected threats to the security of the home regions, subordinate possessions, and off-site properties of either region.
6. The Parties agree that participation on opposing sides of a military engagement outside either Party's home region or subordinate possessions shall not constitute a violation of this Treaty.
7. The Parties agree not to utilize a third party to circumvent the provisions of this Treaty in any way.
Article 3- Non-Aggression
1 § The signatories vow neither to attack the home region of the other party nor participate in any action with the intent to overthrow their legitimate government.
2 § The signatories will refrain from conspiring, either directly or through a third party, to destabilize or overthrow the legitimate government of either party.
3 § The signatories will refrain from conducting clandestine operations, espionage, or other forms of spying against either party.
4 § Both signatories will, in good faith, report any known threat or concern related to the other party's security, to the appropriate security organs.
Article 4 - Diplomatic Support
1. The Parties shall endeavour to provide diplomatic support to each other where such support would not conflict with the internal policies of the Parties.
Article 5 - Cultural, Military and Intelligence Cooperation
1 § Both signatories agree to promote cultural diffusion and exchange between their two regions, such as through interregional conferences, discussions, or ventures, at the discretion of their governments.
2 § Both signatories agree to miltiary cooperation on joint missions, at the discretion of their respective military commands.
3 § In pursuing cooperation in military operations, both signatories agree that participation on the opposite sides of a military engagement does not automatically constitute hostility or an attack on either signatory.
4 § Both signatories agree to provide intelligence information at the request of the other party, as long as this information does not harm their own security or jeopardize ongoing intelligence gathering operations.
5 § Both signatories are obliged to provide intelligence information to the other party if it refers to an immediate security concern to said signatory.
Article 6 - Embassies and Ambassadors
1. Each Party shall establish a designated embassy for the other on its forums and shall provide an Ambassador to the other Party. Each Party will endeavour to keep the other up-to-date on their regional affairs.
2. Each Party's Ambassador shall behave in a respectable manner towards his host region. This includes, but is not limited to obeying regional laws where it is applicable and following any ambassadorial protocol that the host region has already in place.
3. A Party may request that the particular Ambassador sent to them by the other Party be replaced if it considers that that Paragraph 2 of this Article has not been followed by the Ambassador in question.
Article 7 - Termination
1. A Party may terminate the operation of this Treaty by providing a Notice of Termination to the Government of the other Party on that Party's forums. Termination shall take effect seven calendar days after the Notice is provided.
2. If a Notice of Termination is served, the Parties shall endeavour to resolve any differences before the Treaty is terminated.
3. Both signatories agree to attempt to seek a diplomatic solution before the termination of this treaty.
Signed by, Harry Tsoukla JR (Overseer of Foreign Affairs)
ADDITIONAL SIGNATURES:
01 ERE (Prince Alexander of Byzantine Glory)
Alexandros o Megas (Founder of Hellenic Civilization)
Comnemnus (ERE Alliance Prime Minister)