WA Delegate (non-executive):
The Empire of The Roman Olympians (elected )
Founder: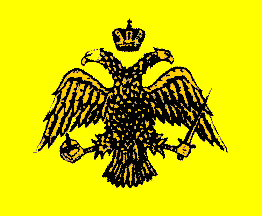 The NS Ever Greatest Alliance of 01 ERE
Embassies: Hellenic Civilization, Solar System, Greek Islands, Athens, Constantinople, Greece for Greeks, Empire of the Romans, Western Roman Empire, Glorious Praetorian Empire, Aegean Sea, Olympus, Environment, Holy Mountain, Cairo, 01 ERE, Pontus, and 233 others.Tehran, 01 ERE Alliance, The Eastern Roman Empire, Defenders Security Alliance, Knights of Saint Andrew, Ellas, Delphi, Far East, Beirut, The Praetorian Empire, Holy Roman Empire, Akrotiri and Dekhelia, Corinth, Roma, ADN, Shqiperia, Sofia, Western Thrace, Podgorica, FYR of Macedonia, Pristina, Belgrade, Bucharest, Chisinau, Ankara, Eastern Roman Empire Alliance, Nova Macedonia, Republic of Greece, Zagreb, 01 Eastern Roman Empire, Republic of Cyprus, Founderless Regions Alliance, Far West, Skopje, Vardarska, Serajevo, Creta, Greek Macedonia, Great Britain and N Ireland, Tirana, Byzantine Empire, Praetorian Empire, Northern Cyprus, Ellada, New Macedonia, Kypros, Phoenicia, Asia Minor, Alexandria, Gorna Makedonija, Pasargadae, Macedonia_Skopje, Mitrovitsa, Turkiye Cumhuriyeti, Konstantinoupolis, Byzantine Glory, Salonica, Ecbatana, Babylon, Makedonija, Persepolis, Susa, Thasbaan, Firuzabad, VCG, Right to Life, Minor Asia, Hellenic Macedonia, Romania, North Africa, Antifa, Laissez Faireholm, The Ascendancy, The SOP, The Last Kingdom, Istanbul, Faravahar, The Commonwealth Of Furry Peoples, The Commonwealth of Crowns, Union of Free States, Republic City, Soli Deo gloria, Antioch, Edessa, Tripoli, Fifth Empire, Thessaly, World Alliance, Sassanid Empire, Hippy Haven, Rhodes, Union of Nationalists, Srbija, United Empire of Islam, League of Christian Nations, Federation of Europe, Astyria, Iran, Isles of Socialism, Crete, Bactria, Empire of Andrew, Ivory Tower, Orias, Lacedaemon, Lower Canada, The Byzantine Empire, The Immortals, Kyklades, Alliance of New Europe, The Illuminati, Kingdom of Ireland, Greek Empire, Aaronian Space, Commonwealth of Free Nations, United Poland Union, Ravencroft, Hellenic Kingdom, Macedonian Kingdom, Anshan, Brightport, Parsa, Seleucid Empire, The Rose Garden, The Empire of Tamriel, 21st Century Rome, Balkan Peninsula, Epirus, Res Publica Catholicae Borgiae, Turkic Union, Iura Pecunia et libertas, Peoples Federation of Qandaristan, The Waters of Lethe, Stupor Mundi, Imperium Slavicum, Free State of Wisconsin, Demolibs, The Embassy, The Second European Empire, NovaRomaImperium, Capitalist Powers, Alliance of Orthodox Nations, Nelborne Union, Dill Country, Mediterranean, Roman Empire, Conservative League, Realism and RP, The Constitutional Union, National Federation, New Western Atlantic, Nicosia, Ani, Eternal Silence, The Scandinavian Region, Eran Shahr, Alliance of Catholic Nations, The Dirt Alliance, WACP, Diplomatic Union, Peninsula Iberica, World Space Administration, Holy Avadam Empire, Chinese Republic, New Democratic Republic of Foothills, The Fangirl and Fanboy Army, The Federal Galactic Conglomerate, Imperial Confederacy, Isolert Ulv, Funen, Mahtomedi, Slavski, Dhoom, The Empire of Nova Roma et agros captos, Aetherius, Seleucia, Stachelimfleisch, Empire of the Trident, The Steel Pact, Holy Byzantine Eurasian Confederacy, The Western Isles, Holy Internet Empire, The Lezzles Confederacy, United Valhaven, Chess, Nexon, The NeoConfederate States of America, The Union of the Royal Alliance, Empire of Rome, Solar Alliance, Modorra, Glasgow City, Rojava, Terrene, KAISERREICH, The Kingdom of Wurttemberg, Elite Region Of Global Command, Australialia, The Free Pacific, The Union, Beacon, German Arctic States, Feudal Realms of Deus Vult, The Ridge of Badgers, The Christian Nations, The Regentlemen, Coalition of Independent Nations, The Dualigarchy of Elysium, The Union of Productiveness, The Free Republican States, The Danube Federation, Hearth of Hestia, The Bar on the corner of every region, Zakynthos, The United Federation of Pangea, The Illuminati Council, The Sovereign States of Earth, Next Generation Alliance, Status ordinantur ad quandam scientiae, The International Cultural Restauraunt, Imperial Roman Republic, Southfield, The Federal Commonwealth, Free Trade Zone, Orthanc at Isengard, The League of Essex, Queens Coming Into Our Own, Union of Free Nations, Damalias, People of United States Submit to Yeezus, redditmalaysia, The Region of Banana Sundae, and TheGreatRomanEmpire.
Tags: Enormous, Featured, International Federalist, Offsite Forums, Role Player, and Imperialist.
Regional Power: High
Eastern Roman Empire contains 235 nations, the 55th most in the world.
Today's World Census Report
The Longest Average Lifespans in Eastern Roman Empire
Nations ranked highly have lower rates of preventable death, with their citizens enjoying longer average lifespans.
As a region, Eastern Roman Empire is ranked 11,228th in the world for Longest Average Lifespans.
Eastern Roman Empire Regional Message Board
Loading...
Salvete omnes! (Hello everyone!) I just joined.
You shall be assimilated. Resistance is futile.
Cyborg Army it seems you have been assimilated to a tape recorder machine ... lol
We only allow you to believe that to control you better.
Hi, mind if I camp here for a while?
Oh! That would be wonderful! Of course you can! We will make you feel quite at home as you obey our every thought! Don't fight it. It will only make you stronger and you will be part of our family.
Well, well, look at the time! I think i outta be on my way. Places to go, people to meet, regions to sleep in.
*Begins packing burlap sacks quickly, and sloppily*
*Finishes packing up*
Well, it was a pleasure staying here. Thank you for allowing me to do so. Now i'm afraid I must go. Farewell.
Now that was disappointing.
Imagine that, giving up a life without any worries about one's future. You would think he/she was a Republican or even a Libertarian.