WA Delegate (non-executive):

The 23 billion plus super nation of Morombe (elected 104 days ago)
Founder: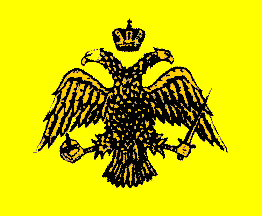 The NS Ever Greatest Alliance of 01 ERE
Embassies: Hellenic Civilization, Solar System, Greek Islands, Athens, Constantinople, Greece for Greeks, Empire of the Romans, Western Roman Empire, Glorious Praetorian Empire, Aegean Sea, Chess, Olympus, Environment, Holy Mountain, Cairo, 01 ERE, and 192 others.Pontus, Tehran, 01 ERE Alliance, The Eastern Roman Empire, Defenders Security Alliance, Knights of Saint Andrew, Ellas, Delphi, Far East, Beirut, The Praetorian Empire, Holy Roman Empire, Akrotiri and Dekhelia, Corinth, Roma, ADN, Shqiperia, Sofia, Western Thrace, Podgorica, FYR of Macedonia, Pristina, Belgrade, Bucharest, Chisinau, Ankara, Eastern Roman Empire Alliance, Nova Macedonia, Republic of Greece, Zagreb, 01 Eastern Roman Empire, Republic of Cyprus, Founderless Regions Alliance, Far West, Skopje, Vardarska, Serajevo, Creta, Greek Macedonia, Great Britain and N Ireland, Tirana, Byzantine Empire, Praetorian Empire, Northern Cyprus, Ellada, New Macedonia, Kypros, Phoenicia, Asia Minor, Alexandria, Gorna Makedonija, Pasargadae, Macedonia_Skopje, Mitrovitsa, Turkiye Cumhuriyeti, Konstantinoupolis, Byzantine Glory, Salonica, Ecbatana, Babylon, Makedonija, Persepolis, Susa, Thasbaan, Firuzabad, VCG, Right to Life, Minor Asia, Hellenic Macedonia, Romania, North Africa, Antifa, Laissez Faireholm, The Byzantine Galactic Empire, The Ascendancy, The SOP, The Last Kingdom, Istanbul, The Allied Republics, The Space For Periods, Faravahar, The Commonwealth Of Furry Peoples, Democratic Social Union, The Commonwealth of Crowns, Union of Free States, Republic City, Soli Deo gloria, CSSR, Antioch, Edessa, Tripoli, New Coalition of Nations, Fifth Empire, Thessaly, Community of Independent Nations, Prussia, World Alliance, The United League, Sassanid Empire, Hippy Haven, Rhodes, The Union of German Nations, The Greek Empire, Union of Nationalists, The 9th Realm, Benevolent Capitalism, Callington, Srbija, Grand Alliance Of Independant Nations, United Empire of Islam, League of Christian Nations, Neue Osterreich, Federation of Europe, Holy Catholic Apostolic Church, Astyria, Iran, Isles of Socialism, Crete, The Coalition of Psychlo States, The Darwin Allied Republics, Glorious Nations of Iwaku, Black Mesa Islands, Bactria, Alliance of Absolute Monarchs, Confederation of Nations, Blahbania, Louisiana Alliance x Alliance Louisiane, Empire of Andrew, Ivory Tower, The United League of Empires, Orias, Lacedaemon, Lower Canada, Empire of Rome, The Byzantine Empire, The Immortals, Kyklades, Alliance of New Europe, The Illuminati, Kingdom of Ireland, Antista, The Empire of persia, United Nations of Earth, The Revolutionary Council, Chinese Taipei, Greek Empire, Gracemeria, Alliance of Allied Alliances, Confederate American Union, Aaronian Space, La France, Commonwealth of Free Nations, The Hellenic Empire, Empire Coalition, United Poland Union, Ravencroft, Ormene, Hellenic Kingdom, Macedonian Kingdom, Anshan, The united region of republicans, Brightport, Parsa, Seleucid Empire, The Rose Garden, The Empire of Tamriel, The Christian Nations, Evropa, The Cosmos, The Peoples Federation of Qandaristan, 21st Century Rome, Balkan Peninsula, Epirus, Petria, Coalition of Catholic States, Res Publica Catholicae Borgiae, The Kingdom of Jerusalem, The Atlas Union, Aevum, Turkic Union, Freecomunism, The Kingdom of Judah, West Rexion, LV426, Iura Pecunia et libertas, The Greenlands in Exile, The Red Raiders, Phalangist Lebanon, United Sovereign Republics Of Acuder, Peoples Federation of Qandaristan, CRIMSONDAWN, and Werewolves of the Flame.
Tags: Enormous, Featured, International Federalist, Offsite Forums, Role Player, and Imperialist.
Regional Power: High
Eastern Roman Empire contains 298 nations, the 29th most in the world.
Activity • History • Administration
Today's World Census Report
The Most Beautiful Environments in Eastern Roman Empire
World Census researchers spent many arduous weeks lying on beaches and trekking through rainforests to compile a definitive list of the most attractive and best cared for environments.
As a region, Eastern Roman Empire is ranked 14,086th in the world for Most Beautiful Environments.
Eastern Roman Empire Regional Message Board
Loading...
As also applies, it seems, to you all.
Ohio State is national champ for all who has not heard by now.
I am awesome.Rayhanica is awesome
Of course you are.
And thatīs why I make you Secretary of Awesomeness of Our Imperial Cabinet.
Enjoy
There are now slightly more than 16 billion of us. Enough to create about eight million Borg Cubes. Happy days are here again.
In memoriam. More than 50 million American children have been killed by their parents and doctors -- denied their opportunities to make friends, receive educations, have careers, meet spouses, and start families of their own -- since the U.S. Supreme Court decision Roe v. Wade on this day in 1973.
Wednesday is the anniversary of the Canadian Supreme Court tragedy R v Morgentaler [1988].
We accept all! Those who are not up to our standard of perfection will be modified to that standard.
Perfection is yours then, because perfection is out of this world. Things work differently here on Earth. Not even I, your Emperor, am perfect.
In this respect I strongly advise you to read "Principles of Montecristology - the Art and/or Science for the Understanding of Man, Society, Life, the Universe and Beyond".
We respectfully decline your offer, due to the fact through assimilation, we have already absorbed such material. You did, however, neglect the cuisine functions to such principles, thus hindering our gastronomic diverseness; forcing upon us the necessity of directly acquiring the needed energy to continue existence.

Whoa... Can of worms.... opening... Good thing the only active people are only polarised by their lunacy :P