WA Delegate (non-executive):

The 23 billion plus super nation of Morombe (elected 261 days ago)
Founder: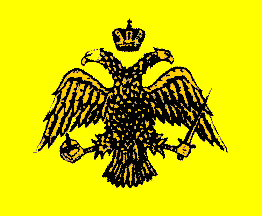 The NS Ever Greatest Alliance of 01 ERE
Embassies: Hellenic Civilization, Solar System, Greek Islands, Athens, Constantinople, Greece for Greeks, Empire of the Romans, Western Roman Empire, Glorious Praetorian Empire, Aegean Sea, Chess, Olympus, Environment, Holy Mountain, Cairo, 01 ERE, and 186 others.Pontus, Tehran, 01 ERE Alliance, The Eastern Roman Empire, Defenders Security Alliance, Knights of Saint Andrew, Ellas, Delphi, Far East, Beirut, The Praetorian Empire, Holy Roman Empire, Akrotiri and Dekhelia, Corinth, Roma, ADN, Shqiperia, Sofia, Western Thrace, Podgorica, FYR of Macedonia, Pristina, Belgrade, Bucharest, Chisinau, Ankara, Eastern Roman Empire Alliance, Nova Macedonia, Republic of Greece, Zagreb, 01 Eastern Roman Empire, Republic of Cyprus, Founderless Regions Alliance, Far West, Skopje, Vardarska, Serajevo, Creta, Greek Macedonia, Great Britain and N Ireland, Tirana, Byzantine Empire, Praetorian Empire, Northern Cyprus, Ellada, New Macedonia, Kypros, Phoenicia, Asia Minor, Alexandria, Gorna Makedonija, Pasargadae, Macedonia_Skopje, Mitrovitsa, Turkiye Cumhuriyeti, Konstantinoupolis, Byzantine Glory, Salonica, Ecbatana, Babylon, Makedonija, Persepolis, Susa, Thasbaan, Firuzabad, VCG, Right to Life, Minor Asia, Hellenic Macedonia, Romania, North Africa, Antifa, Laissez Faireholm, The Ascendancy, The SOP, The Last Kingdom, Istanbul, Faravahar, The Commonwealth Of Furry Peoples, Democratic Social Union, The Commonwealth of Crowns, Union of Free States, Republic City, Soli Deo gloria, CSSR, Antioch, Edessa, Tripoli, Fifth Empire, Thessaly, Community of Independent Nations, Prussia, World Alliance, Sassanid Empire, Hippy Haven, Rhodes, The Union of German Nations, The Greek Empire, Union of Nationalists, The 9th Realm, Srbija, United Empire of Islam, League of Christian Nations, Federation of Europe, Astyria, Iran, Isles of Socialism, Crete, Black Mesa Islands, Bactria, Alliance of Absolute Monarchs, Confederation of Nations, Blahbania, Empire of Andrew, Ivory Tower, Orias, Lacedaemon, Lower Canada, Empire of Rome, The Byzantine Empire, The Immortals, Kyklades, Alliance of New Europe, The Illuminati, Kingdom of Ireland, Antista, The Empire of persia, United Nations of Earth, The Revolutionary Council, Greek Empire, Confederate American Union, Aaronian Space, La France, Commonwealth of Free Nations, The Hellenic Empire, Empire Coalition, United Poland Union, Ravencroft, Hellenic Kingdom, Macedonian Kingdom, Anshan, Brightport, Parsa, Seleucid Empire, The Rose Garden, The Empire of Tamriel, 21st Century Rome, Balkan Peninsula, Epirus, Petria, Res Publica Catholicae Borgiae, The Atlas Union, Turkic Union, Freecomunism, Iura Pecunia et libertas, The Greenlands in Exile, Phalangist Lebanon, Peoples Federation of Qandaristan, Tunnel Snakes, The Waters of Lethe, Franco Balka, New Republica, Stupor Mundi, The New Roman Nations, Imperium Slavicum, FOB Columbia Heights, NS Infrastructure Investment Bank, Allied powers of NS, Altimear, Free State of Wisconsin, Demolibs, The Embassy, The Second European Empire, The Land of Beaconites, NovaRomaImperium, Pandaria, Capitalist Powers, Alliance of Orthodox Nations, Talo Balka, Glorious Nations of Iwaku, The Empire of Keizaal, Nelborne Union, Dill Country, Mediterranean, Auralia, and The Christian Nations.
The embassy with New Republica is being withdrawn. Closure expected in 1 day 16 hours.
Construction of embassies with Roman Empire has commenced. Completion expected in 1 day 4 hours.
Construction of embassies with Conservative League has commenced. Completion expected in 1 day 4 hours.
Tags: Enormous, Featured, International Federalist, Offsite Forums, Role Player, and Imperialist.
Regional Power: High
Eastern Roman Empire contains 300 nations, the 35th most in the world.
Today's World Census Report
The Highest Average Tax Rates in Eastern Roman Empire
Although some nations have similar tax rates for all citizens and others tax the rich much more heavily than the poor, the following provides a rough guide to the most taxing governments.
As a region, Eastern Roman Empire is ranked 13,326th in the world for Highest Average Tax Rates.
Eastern Roman Empire Regional Message Board
Loading...
Welcome back, Count. We have a fellow here with an inferiority complex (something you would know nothing about) who thinks mouthing inane and trivial insults actually scare anyone. He thinks he is satan, but his self-chosen title tells us he is only satan's little plaything, and he threatens us. With what? Technologies long forgotten and useless. We would laugh at him, but that would hurt his little plaything ego, and that would be much too boring. Note: we put satan in lower case, because that is where he belongs.
One: I actually never said I was Satan. Two: that actually wasn't me typing those in it was one of my friends doing it behind my back. If you want me to take it down just ask sorry for the inconvenience.
You let others use your NationState account? Some friend.
I don't usually I just accidentally left it on remember me.
Sneaky rascals are like that.
There are people in the ERE with Civil Rights? Now why would you do that?
Don't ask us. We have never heard of them.
Thank you, Borg. Itīs good to be back. (I think. The Countīs morality and sense of good and bad were seriously impaired by the wrong done to him, as you may know. )
Anyway, about satanīs little plaything, we got two options : exorcise him or nuke him. Since I canīt really say "The power of Alexandre Dumas compels you", well...terminate the poor demon-possessed with extreme prejudice. Fire at will.
um exqueez me but if you look up a bit I did say it wasn't my fault so how about you turn those nukes around and point them at I don't know ISIS?
Nukes? We think we...ahh...appropriated them all to power a little time traveling experiment of ours. Somehow we managed to change the dinosaurs so that they were mostly feathered, whereas they were scaly before. You, however would not have noticed the change at all since you were also caught up in the experiment, so you will not notice your lack of tails, prehensile toes and fur.