WA Delegate (non-executive):
The Empire of The Roman Olympians (elected )
Founder: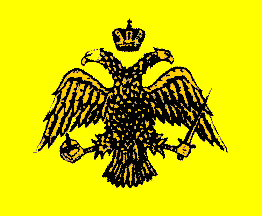 The NS Ever Greatest Alliance of 01 ERE
Embassies: Hellenic Civilization, Solar System, Greek Islands, Athens, Constantinople, Greece for Greeks, Empire of the Romans, Western Roman Empire, Glorious Praetorian Empire, Aegean Sea, Olympus, Environment, Holy Mountain, Cairo, 01 ERE, Pontus, and 231 others.Tehran, 01 ERE Alliance, The Eastern Roman Empire, Defenders Security Alliance, Knights of Saint Andrew, Ellas, Delphi, Far East, Beirut, The Praetorian Empire, Holy Roman Empire, Akrotiri and Dekhelia, Corinth, Roma, ADN, Shqiperia, Sofia, Western Thrace, Podgorica, FYR of Macedonia, Pristina, Belgrade, Bucharest, Chisinau, Ankara, Eastern Roman Empire Alliance, Nova Macedonia, Republic of Greece, Zagreb, 01 Eastern Roman Empire, Republic of Cyprus, Founderless Regions Alliance, Far West, Skopje, Vardarska, Serajevo, Creta, Greek Macedonia, Great Britain and N Ireland, Tirana, Byzantine Empire, Praetorian Empire, Northern Cyprus, Ellada, New Macedonia, Kypros, Phoenicia, Asia Minor, Alexandria, Gorna Makedonija, Pasargadae, Macedonia_Skopje, Mitrovitsa, Turkiye Cumhuriyeti, Konstantinoupolis, Byzantine Glory, Salonica, Ecbatana, Babylon, Makedonija, Persepolis, Susa, Thasbaan, Firuzabad, VCG, Right to Life, Minor Asia, Hellenic Macedonia, Romania, North Africa, Antifa, Laissez Faireholm, The Ascendancy, The SOP, The Last Kingdom, Istanbul, Faravahar, The Commonwealth Of Furry Peoples, The Commonwealth of Crowns, Union of Free States, Republic City, Soli Deo gloria, Antioch, Edessa, Tripoli, Fifth Empire, Thessaly, World Alliance, Sassanid Empire, Hippy Haven, Rhodes, Union of Nationalists, Srbija, United Empire of Islam, League of Christian Nations, Federation of Europe, Astyria, Iran, Isles of Socialism, Crete, Bactria, Empire of Andrew, Ivory Tower, Orias, Lacedaemon, The Byzantine Empire, The Immortals, Kyklades, Alliance of New Europe, The Illuminati, Kingdom of Ireland, Greek Empire, Aaronian Space, Commonwealth of Free Nations, United Poland Union, Ravencroft, Hellenic Kingdom, Macedonian Kingdom, Anshan, Brightport, Parsa, Seleucid Empire, The Rose Garden, The Empire of Tamriel, 21st Century Rome, Balkan Peninsula, Epirus, Res Publica Catholicae Borgiae, Turkic Union, Iura Pecunia et libertas, Peoples Federation of Qandaristan, Stupor Mundi, Imperium Slavicum, Free State of Wisconsin, Demolibs, The Embassy, The Second European Empire, NovaRomaImperium, Capitalist Powers, Alliance of Orthodox Nations, Nelborne Union, Dill Country, Mediterranean, Roman Empire, Conservative League, Realism and RP, National Federation, New Western Atlantic, Nicosia, Ani, Eternal Silence, The Scandinavian Region, Eran Shahr, Alliance of Catholic Nations, The Dirt Alliance, WACP, Diplomatic Union, Peninsula Iberica, World Space Administration, Chinese Republic, New Democratic Republic of Foothills, The Fangirl and Fanboy Army, The Federal Galactic Conglomerate, Imperial Confederacy, Isolert Ulv, Funen, Mahtomedi, Dhoom, The Empire of Nova Roma et agros captos, Aetherius, Seleucia, Stachelimfleisch, Empire of the Trident, The Steel Pact, Holy Byzantine Eurasian Confederacy, The Western Isles, Holy Internet Empire, The Lezzles Confederacy, United Valhaven, Chess, Nexon, The NeoConfederate States of America, The Union of the Royal Alliance, Empire of Rome, Solar Alliance, Modorra, Glasgow City, Rojava, Terrene, KAISERREICH, The Kingdom of Wurttemberg, Elite Region Of Global Command, Australialia, The Free Pacific, The Union, Beacon, Feudal Realms of Deus Vult, The Ridge of Badgers, The Christian Nations, Coalition of Independent Nations, The Dualigarchy of Elysium, The Free Republican States, The Danube Federation, Hearth of Hestia, The Bar on the corner of every region, Zakynthos, The United Federation of Pangea, The Illuminati Council, The Sovereign States of Earth, Status ordinantur ad quandam scientiae, Imperial Roman Republic, Southfield, The Federal Commonwealth, Free Trade Zone, Orthanc at Isengard, The League of Essex, Queens Coming Into Our Own, Union of Free Nations, Damalias, redditmalaysia, The Region of Banana Sundae, TheGreatRomanEmpire, The Eternal Imperium of the Opheliac, New British Union, KanzlernReich, Tartarus Risen, The Royal Conservative Empire, Nova Historiae, Alliance of Neighboring Countries, The independent indexy community, and East of West.
Tags: Enormous, Featured, International Federalist, Offsite Forums, Role Player, and Imperialist.
Regional Power: High
Eastern Roman Empire contains 251 nations, the 51st most in the world.
Today's World Census Report
The Largest Welfare Programs in Eastern Roman Empire
Governments ranked highly spend the most on social welfare programs. Nations ranked low tend to have weak or non-existent government welfare.
As a region, Eastern Roman Empire is ranked 13,250th in the world for Largest Welfare Programs.
Eastern Roman Empire Regional Message Board
Loading...
And you complain about how we complain that you are scaring off new members.
Its like beating a dead horse; responding everytime anyone joins or says anything.
Fighting hypocrisy with hypocrisy doesn't make you any better than us.
We are better than you. you admit to hypocrisy. We admit to being who we are. That is not hypocrisy. We play our role. You complain. Not much in that, is there? You must live a miserable life, if that is all you can do with it.
We have tried it your way, and you only complained or did nothing. How about YOU doing some research and posting it and let us critique you?
BTW, the Borg were designed to a large extent upon a large dictatorial government similar to the Romaion Empire, commonly called the Byzantine Empire (which is an incorrect term as Byzantion, or Byzantium as called by the Romans was nearly defunct at the time of Constantine.) The inhabitants simply called themselves "Romans" as did a large proportion of Greeks until the middle of the nineteenth century, when Greece finally established itself as a nation again, though many of its people still considered themselves to be Romans, as did the Greek speaking peoples of Southern Italy until Mussolini banned the use of Greek in Italy when he seized the Italian government. During much of the Empire's history, a majority of the population were considered slaves to the state and served as menial laborers, with the state controlling every aspect of their lives.
There! We gave you some facts about both the Eastern Roman Empire and the creation of the Borg from "Star Trek TNG". Can you reciprocate?
I honestly just don't care enough to argue anymore.
I have other things in life to do than argue with someone over who stimulates an online forum more.
So I "apologize" for "bothering you"
We have received this: "To The Right Honorable Lords of the Eastern Roman Empire,
Greetings from Kaiserreich!
I, Reich Chancellor Vandad Von Charlid, do come to you on behalf of the Reich to enter into negotiations with regards to a military alliance of a similar sort that your honored Empire did sign into existence with Sanctum. We are aware that the Reich is in no obvious manner a representation of the continuation of Byzantium following her ignoble rape, however, we would nonetheless implore you honored nobles to nonetheless consider an alliance with your fellow Monarch of the Earth, that both the Kaiserreich and the Eastern Roman Empire may long endure and flourish on NS.
Cordially Awaiting Your Reply,
Reich Chancellor, Interim Minister of the Kaiserlichewehr, Baron of the Kaiserreich, Patriarch of House Von Charlid,
Vandad Von Charlid"
Your comments, please!
Do you want any relationship or cooperation of our Alliance with the Reich???
This Region always fought the Reich in both world wars - not like others who cooperaated - and Reich committed serious crimes here been fought all its years by our resistance.
What other Regional members and government think?

I love Borgs and Star Trek but what I say is that this Region's theme is in a historical field of greek and byzantine framework.
Greeks were not Romans. Greeks were here before Romans and when Romans flourished and conquered Greece after Alexander the Great successors failed to continue his glory, Greece conquered Romans by its civilization and gradually they recovered and absorbed Romans into Eastern Roman Empire or Byzantine Empire (from Byzas of Megara).
Persians or Turks called Greeks as Romioi due to their confusion or even Greeks (not a word any relationship having with Greece or Greeks, as the real name of the country is Hellas and its citizens since ancient years Hellenes).
The so-called Byzantine Empire was Roman in name, Greek in language and Eastern in its hierarchical structure; a true melange , much like its population which consisted of many diverse cultures and ethnicities.
Lasting a thousand years after the fall of the western empire, the population tended to think of themselves as the "true Romans", Rome having abrogated its role due to the failure to stem its fall into obscurity and being controlled by "barbarians". When Charlemagne sent the then Byzantine emperor a letter in 800 AD, proclaiming himself "the Emperor of the Romans", addressing it to "The Emperor of the Greeks" it nearly caused a war. This finalized the schism between the two halves of the former Roman Empire, the result of which is still reverberating throughout Europe. Many of the mostly older Greek people still refer to other Europeans as "Franks",and at least into the 1960's called themselves "Romaioi" or Romans. See the movie "Zorba the Greek". It clearly shows attitudes of mostly rural Greeks at the time of its release.
Oh! By the way: You shall be assimilated.