WA Delegate (non-executive):
The Principate of Augustulus (elected 26 days ago)
Founder: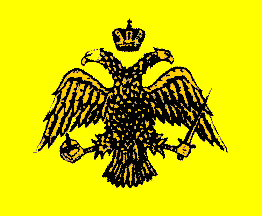 The NS Ever Greatest Alliance of 01 ERE
Embassies: Hellenic Civilization, Solar System, Greek Islands, Athens, Constantinople, Greece for Greeks, Empire of the Romans, Western Roman Empire, Glorious Praetorian Empire, Aegean Sea, The United Federation, Chess, Balkan Peninsula, Olympus, Environment, Holy Mountain, and 195 others.Cairo, 01 ERE, Pontus, Tehran, 01 ERE Alliance, The Eastern Roman Empire, Defenders Security Alliance, Knights of Saint Andrew, Ellas, Delphi, Far East, Beirut, The Praetorian Empire, Holy Roman Empire, Akrotiri and Dekhelia, Corinth, Roma, ADN, Shqiperia, Sofia, Western Thrace, Podgorica, FYR of Macedonia, Pristina, Belgrade, Bucharest, Chisinau, Ankara, Eastern Roman Empire Alliance, Nova Macedonia, Republic of Greece, Zagreb, 01 Eastern Roman Empire, Republic of Cyprus, Founderless Regions Alliance, Far West, Skopje, Vardarska, Serajevo, Creta, Greek Macedonia, Great Britain and N Ireland, Tirana, Byzantine Empire, Praetorian Empire, Northern Cyprus, Ellada, New Macedonia, Kypros, Phoenicia, Asia Minor, Alexandria, Gorna Makedonija, Pasargadae, Macedonia_Skopje, Mitrovitsa, Turkiye Cumhuriyeti, Konstantinoupolis, Byzantine Glory, Salonica, Ecbatana, Babylon, Makedonija, Persepolis, Susa, Thasbaan, Firuzabad, VCG, Right to Life, Minor Asia, Hellenic Macedonia, Romania, North Africa, Antifa, Laissez Faireholm, The Byzantine Galactic Empire, German Army, The Ascendancy, The SOP, The Last Kingdom, Istanbul, The Allied Republics, Abkhazia, The Space For Periods, Faravahar, The Commonwealth Of Furry Peoples, Democratic Social Union, Coalition of Catholic States, The Commonwealth of Crowns, Union of Free States, Republic City, Soli Deo gloria, CSSR, Antioch, Edessa, Tripoli, New Coalition of Nations, Fifth Empire, Thessaly, The League of Just Nations, Community of Independent Nations, Prussia, World Alliance, The United League, Sassanid Empire, Hippy Haven, Rhodes, The Union of German Nations, The Greek Empire, Union of Nationalists, The 9th Realm, Benevolent Capitalism, Callington, Srbija, Stankonia, Grand Alliance Of Independant Nations, United Empire of Islam, League of Christian Nations, Neue Osterreich, Federation of Europe, Holy Catholic Apostolic Church, Astyria, Iran, The Roma Confederacy, Isles of Socialism, Crete, The Coalition of Psychlo States, The Darwin Allied Republics, Glorious Nations of Iwaku, Black Mesa Islands, Bactria, Alliance of Absolute Monarchs, Confederation of Nations, Blahbania, Louisiana Alliance x Alliance Louisiane, Empire of Andrew, Ivory Tower, The United League of Empires, Orias, Lacedaemon, Lower Canada, Empire of Rome, Commonwealth of Liberty, The Byzantine Empire, The Immortals, Kyklades, Alliance of New Europe, Pacific Union, The Illuminati, Allied Independent Nations, Kingdom of Ireland, Muscovy, Antista, The Empire of persia, United Nations of Earth, The Revolutionary Council, The Federation of the AMERICAS, Chinese Taipei, Greek Empire, Gracemeria, Alliance of Allied Alliances, Confederate American Union, Sparthens, Union of Kurdistan, The Remnants of the Mian Empire, Aaronian Space, The Tetrominoes of Aquafina, La France, Phalangist Lebanon, Brannack, Commonwealth of Free Nations, The Island of Not Nations, The Hellenic Empire, Basileia ton Rhomaion, The Little Guys United, Empire Coalition, United Poland Union, Ravencroft, Ormene, Hellenic Kingdom, Macedonian Kingdom, chris puppet storage, Viking Empire, LV426, Anshan, The united region of republicans, Brightport, The Union of Empires, Parsa, Seleucid Empire, The Rose Garden, The Empire of Tamriel, The Crimea, League of United Fascist Nations, and Nations of Friendly Government.
The embassy with Sparthens is being withdrawn. Closure expected in 1 day 3 hours.
The embassy with The Empire of Tamriel is being withdrawn. Closure expected in 2 days 3 hours.
Tags: Enormous, Featured, International Federalist, Offsite Forums, Role Player, and Imperialist.
Regional Power: High
Eastern Roman Empire contains 302 nations, the 29th most in the world.
Activity • History • Administration
Today's World Census Report
The Largest Trout Fishing Sector in Eastern Roman Empire
As a region, Eastern Roman Empire is ranked 20th in the world for Largest Trout Fishing Sector.
Eastern Roman Empire Regional Message Board
Loading...
thanks! so what is this region like? i would check out the forum but i am using wii internet right now
As your future Emperor, we say : Welcome, Roman Europa
Itīs great. Beware of Cyborg Army, though. Weīre all living body farms to them.
The blogspot site gives a good description about our Alliance, its history, game hints etc.
We are the "Enforcers" for our grandiose emperor.
Now that you mention it, when will the grandiose day come that I become Emperor ?
*shug* Dunno, You have our 15 billion votes.
Swell. I already imagine 15 billion prosthetic arms casting votes into the ballot boxes.
We may even throw our arms in.
I admire a manīs personal commitment to democracy, but it doesnīt need to be crippling.