WA Delegate (non-executive):
The Holy Confederation of Neoconstantius (elected 24 days ago)
Founder: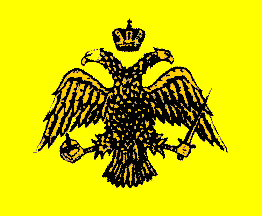 The NS Ever Greatest Alliance of 01 ERE
Embassies: Hellenic Civilization, Solar System, Greek Islands, Athens, Constantinople, Greece for Greeks, Empire of the Romans, Empire of Rome, Western Roman Empire, Glorious Praetorian Empire, Aegean Sea, The United Federation, Chess, Balkan Peninsula, Olympus, Environment, and 196 others.Holy Mountain, Cairo, 01 ERE, Pontus, Tehran, 01 ERE Alliance, The Eastern Roman Empire, Defenders Security Alliance, Knights of Saint Andrew, Ellas, Delphi, Far East, Beirut, The Praetorian Empire, Holy Roman Empire, Akrotiri and Dekhelia, Corinth, Roma, ADN, Shqiperia, Sofia, Western Thrace, Podgorica, FYR of Macedonia, Pristina, Belgrade, Bucharest, Chisinau, Ankara, Eastern Roman Empire Alliance, Nova Macedonia, Republic of Greece, Zagreb, 01 Eastern Roman Empire, Republic of Cyprus, Founderless Regions Alliance, Far West, Skopje, Vardarska, Serajevo, Creta, Greek Macedonia, Great Britain and N Ireland, Tirana, Byzantine Empire, Praetorian Empire, Northern Cyprus, Ellada, New Macedonia, Kypros, Phoenicia, Asia Minor, Alexandria, Gorna Makedonija, Pasargadae, Macedonia_Skopje, Mitrovitsa, Turkiye Cumhuriyeti, Konstantinoupolis, Byzantine Glory, Anshan, Salonica, Ecbatana, Babylon, Makedonija, Persepolis, Susa, Thasbaan, Firuzabad, VCG, Right to Life, Lacedaemon, ARIDARIA, Minor Asia, Hellenic Macedonia, Romania, North Africa, Antifa, Laissez Faireholm, BEC, The Byzantine Galactic Empire, Union of Epic Nations, The Misty Realm, Hotel Quebec, German Army, The Ascendancy, The SOP, United Alliance Of Nations, The Last Kingdom, Istanbul, The Allied Republics, Abkhazia, The Space For Periods, Rhalith, Revolutionary Nation of Freedom, Faravahar, The Persian Empire, The Commonwealth Of Furry Peoples, Democratic Social Union, Coalition of Catholic States, The Commonwealth of Crowns, Union of Free States, Republic City, The Pacific Kingdom Empire, The United San Diego States, Soli Deo gloria, The Aesonian Empire, CSSR, Antioch, Edessa, Tripoli, New Coalition of Nations, Fifth Empire, United Catholic Nations, Thessaly, league of rogues, The League of Just Nations, OPEC, Community of Independent Nations, Prussia, World Alliance, The United League, Sassanid Empire, Fraternity Islands, Hippy Haven, Rhodes, The Union of German Nations, Slavya, The Greek Empire, Holy Orthodox Confederation, Union of Nationalists, The 9th Realm, Churchill Isles, Dutopia, New Roman Empire, Benevolent Capitalism, The Ottoman Empire, El European Federation, The Lands Beyond the Endless Desert, Darwin Allied Republics, Callington, Srbija, The Imperial Stronghold, The Free States of North Western America, Stankonia, The Northern Hemisphere, Greek Empire, Grand Alliance Of Independant Nations, United Empire of Islam, League of Christian Nations, Neue Osterreich, Next Generation Alliance, The Cooperative Union, Federation of Europe, Holy Catholic Apostolic Church, Astyria, The Muslim Commonwealth, The Holy Rivan Empire, Alamiralia, Iran, The Roma Confederacy, Isles of Socialism, Azumar, Crete, Orthodox, The Coalition of Psychlo States, Alliance of Bearded Men, The Darwin Allied Republics, Glorious Nations of Iwaku, Black Mesa Islands, Genuan Rebirth, The Seafield Islands, Bactria, Slavia, Alliance of Absolute Monarchs, Roman Empire, Confederation of Nations, Confederate American Union, Acrocorinth, Freedom Front, Blahbania, Ottoman Empire, Orthodox Christians, Louisiana Alliance x Alliance Louisiane, New Cybertron, The Regency, Axis Evil of Countries, Itevis, The Seven Plains of Existence, The Imperia Minus Empire, Kolaskyva, Empire of Andrew, Ivory Tower, Gang, The United League of Empires, and Union of the Greater Nations.
The embassy with Hotel Quebec is being withdrawn. Closure expected in 18 hours.
The embassy with Roman Empire is being withdrawn. Closure expected in 1 day 6 hours.
The embassy with Acrocorinth is being withdrawn. Closure expected in 18 hours.
The embassy with Axis Evil of Countries is being withdrawn. Closure expected in 18 hours.
Tags: Enormous, Featured, International Federalist, Offsite Forums, Role Player, and Imperialist.
Regional Power: High
Eastern Roman Empire contains 183 nations, the 49th most in the world.
Activity • History • Administration
Today's World Census Report
The Most Politically Apathetic Citizens in Eastern Roman Empire
These results were determined by seeing how many citizens of each nation answered a recent World Census survey on the local political situation by ticking the "Don't Give a Damn" box.
As a region, Eastern Roman Empire is ranked 4,362nd in the world for Most Politically Apathetic Citizens.
Eastern Roman Empire Regional Message Board
Loading...
Our minions are now stealthily assimilating all your worlds, adding to the resources of the Hive.
Now we shall install nanomachines in your brains. it will only hurt for a nanosecond.
Are the nanomachines FDA approved?
That is unimportant, because they are approved by us.
Top 5% of the World's Most Politically Apathetic Citizens? How is this possible? My nation is a wonderful place, full of ... military ... and commercial powerhouses ... and more military ...
You have failed to assimilate. Doing so shall solve all your problems...permanently.
Hey Cyborg Army, have you ever tried to do a Turing test?
We need no testing. We are perfect as we are.