WA Delegate (non-executive):
The Kingdom of Lonskarvia (elected )
Founder: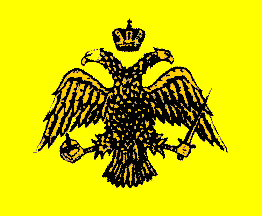 The NS Ever Greatest Alliance of 01 ERE
Embassies: Hellenic Civilization, Solar System, Greek Islands, Athens, Constantinople, Greece for Greeks, Empire of the Romans, Western Roman Empire, Glorious Praetorian Empire, Aegean Sea, Chess, Olympus, Environment, Holy Mountain, Cairo, 01 ERE, and 215 others.Pontus, Tehran, 01 ERE Alliance, The Eastern Roman Empire, Defenders Security Alliance, Knights of Saint Andrew, Ellas, Delphi, Far East, Beirut, The Praetorian Empire, Holy Roman Empire, Akrotiri and Dekhelia, Corinth, Roma, ADN, Shqiperia, Sofia, Western Thrace, Podgorica, FYR of Macedonia, Pristina, Belgrade, Bucharest, Chisinau, Ankara, Eastern Roman Empire Alliance, Nova Macedonia, Republic of Greece, Zagreb, 01 Eastern Roman Empire, Republic of Cyprus, Founderless Regions Alliance, Far West, Skopje, Vardarska, Serajevo, Creta, Greek Macedonia, Great Britain and N Ireland, Tirana, Byzantine Empire, Praetorian Empire, Northern Cyprus, Ellada, New Macedonia, Kypros, Phoenicia, Asia Minor, Alexandria, Gorna Makedonija, Pasargadae, Macedonia_Skopje, Mitrovitsa, Turkiye Cumhuriyeti, Konstantinoupolis, Byzantine Glory, Salonica, Ecbatana, Babylon, Makedonija, Persepolis, Susa, Thasbaan, Firuzabad, VCG, Right to Life, Minor Asia, Hellenic Macedonia, Romania, North Africa, Antifa, Laissez Faireholm, The Ascendancy, The SOP, The Last Kingdom, Istanbul, Faravahar, The Commonwealth Of Furry Peoples, The Commonwealth of Crowns, Union of Free States, Republic City, Soli Deo gloria, CSSR, Antioch, Edessa, Tripoli, Fifth Empire, Thessaly, Community of Independent Nations, World Alliance, Sassanid Empire, Hippy Haven, Rhodes, The Union of German Nations, The Greek Empire, Union of Nationalists, Srbija, United Empire of Islam, League of Christian Nations, Federation of Europe, Astyria, Iran, Isles of Socialism, Crete, Black Mesa Islands, Bactria, Confederation of Nations, Empire of Andrew, Ivory Tower, Orias, Lacedaemon, Lower Canada, Empire of Rome, The Byzantine Empire, The Immortals, Kyklades, Alliance of New Europe, The Illuminati, Kingdom of Ireland, The Empire of persia, United Nations of Earth, The Revolutionary Council, Greek Empire, Aaronian Space, La France, Commonwealth of Free Nations, United Poland Union, Ravencroft, Hellenic Kingdom, Macedonian Kingdom, Anshan, Brightport, Parsa, Seleucid Empire, The Rose Garden, The Empire of Tamriel, 21st Century Rome, Balkan Peninsula, Epirus, Res Publica Catholicae Borgiae, Turkic Union, Iura Pecunia et libertas, The Greenlands in Exile, Phalangist Lebanon, Peoples Federation of Qandaristan, The Waters of Lethe, Stupor Mundi, The New Roman Nations, Imperium Slavicum, FOB Columbia Heights, Free State of Wisconsin, Demolibs, The Embassy, The Second European Empire, NovaRomaImperium, Capitalist Powers, Alliance of Orthodox Nations, Glorious Nations of Iwaku, The Empire of Keizaal, Nelborne Union, Dill Country, Mediterranean, Roman Empire, Conservative League, The New Roman Empire, New Republica, Realism and RP, The Utopian Freesocialists, The Christian Nations, Wimbledon, The Constitutional Union, Terra Magnificum, National Federation, New Western Atlantic, Imperial Russian Empire, Nicosia, The Galandria, Ani, Eternal Silence, Neu Deutsch Europa, The Scandinavian Region, Free Trade Zone, Gratis, New Conservative Alliance, Eran Shahr, Iron Fist Union, Alliance of Catholic Nations, The Dirt Alliance, Heiliges Romisches Reich, WACP, Diplomatic Union, Peninsula Iberica, World Space Administration, Legion of Great Nations, the Republic of Rhodesia, Holy Avadam Empire, OpenStudy, Chinese Republic, New Democratic Republic of Foothills, The Fangirl and Fanboy Army, Protoss, The Federal Galactic Conglomerate, Imperial Confederacy, Isolert Ulv, Funen, Mahtomedi, Slavski, Slavija, Wah Islands, The Czarkayov Republic, Dhoom, Free Balkan, The Empire of Nova Roma et agros captos, and WTF Colony One.
Tags: Enormous, Featured, International Federalist, Offsite Forums, Role Player, and Imperialist.
Regional Power: High
Eastern Roman Empire contains 299 nations, the 34th most in the world.
Today's World Census Report
The Most Authoritarian in Eastern Roman Empire
World Census staff loitered innocuously in various public areas and recorded the length of time that passed before they were approached by dark-suited officials.
As a region, Eastern Roman Empire is ranked 9,708th in the world for Most Authoritarian.
Eastern Roman Empire Regional Message Board
Loading...
Welcome Volterrias in Eastern Roman Empire!
You shall be assimilated. Your technological and genetic uniqueness shall belong to us. Resistance is futile.
Holy bilbo ceased to exist? What happened? Did Smaug get him? Did he lose his ticket to the Grey Havens? We should have assimilated him before such a waste of technology as he controlled was lost!
Assimilation shall henceforth be mandatory, unless already exempted under the proviso of not being desired by the Hive.
We have now weaponized orbital space.
Can your weapons do anything in Syria?
Obliterate it perhaps. But then where would we find mindless drones needed to fight useless battles for us. We only need to promise the rabble that they will have fun being mindless killers, then destroy them when they finally come to be paid. What better slaves can a hive have.
Wise hive thinking ... probably I have to tolerate more your sayings ...