WA Delegate (non-executive):
The Empire of Superans (elected 77 days ago)
Founder: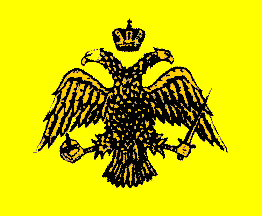 The NS Ever Greatest Alliance of 01 ERE
Embassies: Hellenic Civilization, Solar System, Greek Islands, Athens, Constantinople, Greece for Greeks, Empire of the Romans, Western Roman Empire, Glorious Praetorian Empire, Aegean Sea, The United Federation, Chess, Balkan Peninsula, Olympus, Environment, Holy Mountain, and 194 others.Cairo, 01 ERE, Pontus, Tehran, 01 ERE Alliance, The Eastern Roman Empire, Defenders Security Alliance, Knights of Saint Andrew, Ellas, Delphi, Far East, Beirut, The Praetorian Empire, Holy Roman Empire, Akrotiri and Dekhelia, Corinth, Roma, ADN, Shqiperia, Sofia, Western Thrace, Podgorica, FYR of Macedonia, Pristina, Belgrade, Bucharest, Chisinau, Ankara, Eastern Roman Empire Alliance, Nova Macedonia, Republic of Greece, Zagreb, 01 Eastern Roman Empire, Republic of Cyprus, Founderless Regions Alliance, Far West, Skopje, Vardarska, Serajevo, Creta, Greek Macedonia, Great Britain and N Ireland, Tirana, Byzantine Empire, Praetorian Empire, Northern Cyprus, Ellada, New Macedonia, Kypros, Phoenicia, Asia Minor, Alexandria, Gorna Makedonija, Pasargadae, Macedonia_Skopje, Mitrovitsa, Turkiye Cumhuriyeti, Konstantinoupolis, Byzantine Glory, Anshan, Salonica, Ecbatana, Babylon, Makedonija, Persepolis, Susa, Thasbaan, Firuzabad, VCG, Right to Life, Minor Asia, Hellenic Macedonia, Romania, North Africa, Antifa, Laissez Faireholm, The Byzantine Galactic Empire, German Army, The Ascendancy, The SOP, United Alliance Of Nations, The Last Kingdom, Istanbul, The Allied Republics, Abkhazia, The Space For Periods, Faravahar, The Commonwealth Of Furry Peoples, Democratic Social Union, Coalition of Catholic States, The Commonwealth of Crowns, Union of Free States, Republic City, The United San Diego States, Soli Deo gloria, CSSR, Antioch, Edessa, Tripoli, New Coalition of Nations, Fifth Empire, Thessaly, The League of Just Nations, Community of Independent Nations, Prussia, World Alliance, The United League, Sassanid Empire, Hippy Haven, Rhodes, The Union of German Nations, Slavya, The Greek Empire, Union of Nationalists, The 9th Realm, Benevolent Capitalism, The Ottoman Empire, Callington, Srbija, Stankonia, Grand Alliance Of Independant Nations, United Empire of Islam, League of Christian Nations, Neue Osterreich, The Cooperative Union, Federation of Europe, Holy Catholic Apostolic Church, Astyria, Iran, The Roma Confederacy, Isles of Socialism, Crete, The Coalition of Psychlo States, Alliance of Bearded Men, The Darwin Allied Republics, Glorious Nations of Iwaku, Black Mesa Islands, Bactria, Alliance of Absolute Monarchs, Confederation of Nations, Blahbania, Louisiana Alliance x Alliance Louisiane, Empire of Andrew, Ivory Tower, The United League of Empires, Orias, Lacedaemon, Lower Canada, Empire of Rome, Commonwealth of Liberty, roanoke, The Byzantine Empire, The Immortals, Kyklades, Alliance of New Europe, Pacific Union, Freecomunism, The Illuminati, Allied Independent Nations, Kingdom of Ireland, Muscovy, Antista, The Empire of persia, United Nations of Earth, The United Coalition of Butlers, The Revolutionary Council, The Federation of the AMERICAS, Chinese Taipei, Greek Empire, Gracemeria, Alliance of Allied Alliances, Confederate American Union, Sparthens, Union of Kurdistan, The Remnants of the Mian Empire, Aaronian Space, The Tetrominoes of Aquafina, La France, Phalangist Lebanon, Brannack, Commonwealth of Free Nations, The United Alliance of Terrovium, The Island of Not Nations, The Hellenic Empire, Basileia ton Rhomaion, The Little Guys United, The House of The Sun, Empire Coalition, United Poland Union, Ravencroft, Ormene, Hellenic Kingdom, Macedonian Kingdom, and chris puppet storage.
Construction of embassies with Viking Empire has commenced. Completion expected in 3 days 4 hours.
Construction of embassies with LV426 has commenced. Completion expected in 3 days 4 hours.
Tags: Enormous, Featured, International Federalist, Offsite Forums, Role Player, and Imperialist.
Regional Power: High
Eastern Roman Empire contains 298 nations, the 33rd most in the world.
Activity • History • Administration
Today's World Census Report
The Best Weather in Eastern Roman Empire
The following nations were determined to have the best all-round weather.
As a region, Eastern Roman Empire is ranked 13,952nd in the world for Best Weather.
Eastern Roman Empire Regional Message Board
Loading...
In the German books we read, they speak mainly German for some odd reason. We have encountered some members of the so-called human species that cannot really claim much resemblance to humans other than the basic body form. These tend to be somewhat disconcertingly obnoxious. They also tend to believe that they control the rest of the species under their control as to labor required and remuneration for said labor (usually inadequate for proper survival). We believe this strange species is called collectively: "bosses".
You find that strange ; that and your belief in the power of a technological-based collective make you some kind of post-Marxist.
Then there are those strange individuals who are so averse to society they live on deserted islands and plot terrible actions against all whom they dislike. These, we believe, are called "idiots" or sometimes, "counts".
Youīre wrong. As usual, I might add.
Whereas The Count of Monte Cristo is a predator, lone wolf type, the idiot kind is more gregarious, like the Borg.
I imagine the Borg fancying both collectiveness and the division of labour, the specialisation of cooperating individuals who need each other. Like the Smurfs. Thereīs the Lazy Smurf, the Grouchy Smurf, the Brainy Smurf, and so on.
Come have dinner with The Count some time. Bring Fork Cyborg, the one that doesnīt need to make a fool of himself choosing the right fork - he has one attached to his arm.
Bring Brainy Cyborg too. Who knows, you might finally make a clever contribution to our conversations.
"Clever contributions to our conversations"? Arguments rather. Conversations preclude insult. Started by you, by the way. We are not averse to either. Dinner is not necessary. We have our own chefs well versed in French cuisine and other gourmet menus from a variety of worlds, who have been properly integrated into our society. We would extend an invitation to you, but doubt that you would be an amenable guest.
Try me. You might be surprised.
Do you use a fork in the left or right hand?
Left. European style.
I do hope you donīt say "We invite you to dine aboard our Cube. Be there or be square." Thatīs a terrible pun.
Welcome Ottoman-Seljuq Tribal Confederation in Eastern Roman Empire!