WA Delegate (non-executive):

The 25 billion plus super nation of Morombe (elected )
Founder: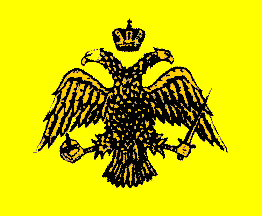 The NS Ever Greatest Alliance of 01 ERE
Embassies: Hellenic Civilization, Solar System, Greek Islands, Athens, Constantinople, Greece for Greeks, Empire of the Romans, Western Roman Empire, Glorious Praetorian Empire, Aegean Sea, Chess, Olympus, Environment, Holy Mountain, Cairo, 01 ERE, and 195 others.Pontus, Tehran, 01 ERE Alliance, The Eastern Roman Empire, Defenders Security Alliance, Knights of Saint Andrew, Ellas, Delphi, Far East, Beirut, The Praetorian Empire, Holy Roman Empire, Akrotiri and Dekhelia, Corinth, Roma, ADN, Shqiperia, Sofia, Western Thrace, Podgorica, FYR of Macedonia, Pristina, Belgrade, Bucharest, Chisinau, Ankara, Eastern Roman Empire Alliance, Nova Macedonia, Republic of Greece, Zagreb, 01 Eastern Roman Empire, Republic of Cyprus, Founderless Regions Alliance, Far West, Skopje, Vardarska, Serajevo, Creta, Greek Macedonia, Great Britain and N Ireland, Tirana, Byzantine Empire, Praetorian Empire, Northern Cyprus, Ellada, New Macedonia, Kypros, Phoenicia, Asia Minor, Alexandria, Gorna Makedonija, Pasargadae, Macedonia_Skopje, Mitrovitsa, Turkiye Cumhuriyeti, Konstantinoupolis, Byzantine Glory, Salonica, Ecbatana, Babylon, Makedonija, Persepolis, Susa, Thasbaan, Firuzabad, VCG, Right to Life, Minor Asia, Hellenic Macedonia, Romania, North Africa, Antifa, Laissez Faireholm, The Ascendancy, The SOP, The Last Kingdom, Istanbul, Faravahar, The Commonwealth Of Furry Peoples, Democratic Social Union, The Commonwealth of Crowns, Union of Free States, Republic City, Soli Deo gloria, CSSR, Antioch, Edessa, Tripoli, Fifth Empire, Thessaly, Community of Independent Nations, Prussia, World Alliance, Sassanid Empire, Hippy Haven, Rhodes, The Union of German Nations, The Greek Empire, Union of Nationalists, The 9th Realm, Srbija, United Empire of Islam, League of Christian Nations, Federation of Europe, Astyria, Iran, Isles of Socialism, Crete, Black Mesa Islands, Bactria, Confederation of Nations, Blahbania, Empire of Andrew, Ivory Tower, Orias, Lacedaemon, Lower Canada, Empire of Rome, The Byzantine Empire, The Immortals, Kyklades, Alliance of New Europe, The Illuminati, Kingdom of Ireland, Antista, The Empire of persia, United Nations of Earth, The Revolutionary Council, Greek Empire, Confederate American Union, Aaronian Space, La France, Commonwealth of Free Nations, United Poland Union, Ravencroft, Hellenic Kingdom, Macedonian Kingdom, Anshan, Brightport, Parsa, Seleucid Empire, The Rose Garden, The Empire of Tamriel, 21st Century Rome, Balkan Peninsula, Epirus, Res Publica Catholicae Borgiae, The Atlas Union, Turkic Union, Iura Pecunia et libertas, The Greenlands in Exile, Phalangist Lebanon, Peoples Federation of Qandaristan, Tunnel Snakes, The Waters of Lethe, Stupor Mundi, The New Roman Nations, Imperium Slavicum, FOB Columbia Heights, NS Infrastructure Investment Bank, Altimear, Free State of Wisconsin, Demolibs, The Embassy, The Second European Empire, The Land of Beaconites, NovaRomaImperium, Capitalist Powers, Alliance of Orthodox Nations, Talo Balka, Glorious Nations of Iwaku, The Empire of Keizaal, Nelborne Union, Dill Country, Mediterranean, Auralia, Roman Empire, Conservative League, The Force, The New Roman Empire, Salvation Islands, New Republica, Realism and RP, the ravon sea, Catan, Eran Shahr, The Utopian Freesocialists, The Christian Nations, Wimbledon, The Constitutional Union, Federation of Monastic States, Terra Magnificum, The legend of Zelda, National Federation, and New Western Atlantic.
Construction of embassies with Romance101 has commenced. Completion expected .
Tags: Enormous, Featured, International Federalist, Offsite Forums, Role Player, and Imperialist.
Regional Power: High
Eastern Roman Empire contains 299 nations, the 31st most in the world.
Today's World Census Report
The Most Pacifist in Eastern Roman Empire
Nations ranked highly pursue diplomatic solutions rather than military ones in the international arena, have small or nonexistent militaries, and peace-loving citizens.
As a region, Eastern Roman Empire is ranked 12,567th in the world for Most Pacifist.
Eastern Roman Empire Regional Message Board
Loading...
We nearly missed our 17th billion new drone (well we actually did, but who can tell them apart any more?) Give praise all you lesser beings and await your great assimilation!
25 plus billion people here that can't be assimilated :)
What have rights to do with anything?
Greetings. As the founder of Terra Magnificum, I would like to thank you for establishing embassies with us, and pray for good relations and continued cooperation between our regions.
We offer inexpensive assimilation. We do it for free!
For you lovers of Hellenistic history and art, I have just completed my little opus titled: The House of Seleukos: Portraits of the Rulers of the Seleukid Kingdom (311-6 BC) I hope to have it online soon. It is comprised mostly of coins from my collection of Seleukid coins.
We would be glad to see it online and enrich our knowledge! Great!!
Now on the NS Forums:
viewtopic.php?f=5&t=349042&p=25420624&sid=b97042b0a1baa03bcc5c6b2c496748fb#p25420624
It's my Catan region on the forums--so no irritating Black Hawks and long waits for a game to start.