WA Delegate (non-executive):

The 23 billion plus super nation of Morombe (elected 41 days ago)
Founder: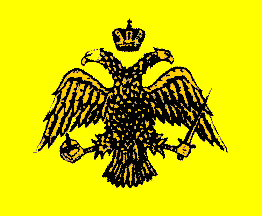 The NS Ever Greatest Alliance of 01 ERE
Embassies: Hellenic Civilization, Solar System, Greek Islands, Athens, Constantinople, Greece for Greeks, Empire of the Romans, Western Roman Empire, Glorious Praetorian Empire, Aegean Sea, Chess, Olympus, Environment, Holy Mountain, Cairo, 01 ERE, and 197 others.Pontus, Tehran, 01 ERE Alliance, The Eastern Roman Empire, Defenders Security Alliance, Knights of Saint Andrew, Ellas, Delphi, Far East, Beirut, The Praetorian Empire, Holy Roman Empire, Akrotiri and Dekhelia, Corinth, Roma, ADN, Shqiperia, Sofia, Western Thrace, Podgorica, FYR of Macedonia, Pristina, Belgrade, Bucharest, Chisinau, Ankara, Eastern Roman Empire Alliance, Nova Macedonia, Republic of Greece, Zagreb, 01 Eastern Roman Empire, Republic of Cyprus, Founderless Regions Alliance, Far West, Skopje, Vardarska, Serajevo, Creta, Greek Macedonia, Great Britain and N Ireland, Tirana, Byzantine Empire, Praetorian Empire, Northern Cyprus, Ellada, New Macedonia, Kypros, Phoenicia, Asia Minor, Alexandria, Gorna Makedonija, Pasargadae, Macedonia_Skopje, Mitrovitsa, Turkiye Cumhuriyeti, Konstantinoupolis, Byzantine Glory, Salonica, Ecbatana, Babylon, Makedonija, Persepolis, Susa, Thasbaan, Firuzabad, VCG, Right to Life, Minor Asia, Hellenic Macedonia, Romania, North Africa, Antifa, Laissez Faireholm, The Byzantine Galactic Empire, The Ascendancy, The SOP, The Last Kingdom, Istanbul, The Allied Republics, The Space For Periods, Faravahar, The Commonwealth Of Furry Peoples, Democratic Social Union, The Commonwealth of Crowns, Union of Free States, Republic City, Soli Deo gloria, CSSR, Antioch, Edessa, Tripoli, New Coalition of Nations, Fifth Empire, Thessaly, The League of Just Nations, Community of Independent Nations, Prussia, World Alliance, The United League, Sassanid Empire, Hippy Haven, Rhodes, The Union of German Nations, The Greek Empire, Union of Nationalists, The 9th Realm, Benevolent Capitalism, Callington, Srbija, Stankonia, Grand Alliance Of Independant Nations, United Empire of Islam, League of Christian Nations, Neue Osterreich, Federation of Europe, Holy Catholic Apostolic Church, Astyria, Iran, Isles of Socialism, Crete, The Coalition of Psychlo States, The Darwin Allied Republics, Glorious Nations of Iwaku, Black Mesa Islands, Bactria, Alliance of Absolute Monarchs, Confederation of Nations, Blahbania, Louisiana Alliance x Alliance Louisiane, Empire of Andrew, Ivory Tower, The United League of Empires, Orias, Lacedaemon, Lower Canada, Empire of Rome, Commonwealth of Liberty, The Byzantine Empire, The Immortals, Kyklades, Alliance of New Europe, The Illuminati, Kingdom of Ireland, Antista, The Empire of persia, United Nations of Earth, The Revolutionary Council, Chinese Taipei, Greek Empire, Gracemeria, Alliance of Allied Alliances, Confederate American Union, Union of Kurdistan, Aaronian Space, La France, Phalangist Lebanon, Brannack, Commonwealth of Free Nations, The Hellenic Empire, The Little Guys United, Empire Coalition, United Poland Union, Ravencroft, Ormene, Hellenic Kingdom, Macedonian Kingdom, chris puppet storage, Anshan, The united region of republicans, Brightport, Parsa, Seleucid Empire, The Rose Garden, The Empire of Tamriel, Sweden, The Christian Nations, Evropa, The Cosmos, The Peoples Federation of Qandaristan, 21st Century Rome, Balkan Peninsula, The Empire of Alia, Epirus, Petria, Coalition of Catholic States, Res Publica Catholicae Borgiae, The Order of St George, The Kingdom of Jerusalem, The Atlas Union, The New Roman Kingdom, Aevum, Turkic Union, Freecomunism, The Great Imperialistic Empire, The Kingdom of Judah, West Rexion, and Commonwealth of Allied Democratic States.
Construction of embassies with LV426 has commenced. Completion expected in 1 day 20 hours.
Tags: Enormous, Featured, International Federalist, Offsite Forums, Role Player, and Imperialist.
Regional Power: High
Eastern Roman Empire contains 302 nations, the 32nd most in the world.
Activity • History • Administration
Today's World Census Report
The Largest Insurance Industry in Eastern Roman Empire
As a region, Eastern Roman Empire is ranked 18th in the world for Largest Insurance Industry.
Eastern Roman Empire Regional Message Board
Loading...
We assimilated them...we think.
I'm the 7th worst for Scientific Advancement in the ERE. But at least I was in the top 10% for least corrupt

01 ERE, Monsieur Founder, Sir : yes, I would.
I appreciate your concern regarding a method to my accession. I propose a poll. ERE Nations should have a say.
Thank you.
MC

True ;), but it was all one single denomination before the East-West Schism of 1054, so canīt we really leave differences behind ? When I become Emperor religious intolerance will not be tolerated. Peace, unity, stability and general happiness must be upheld at all cost.
The new poll has been created. All nations of ERE Region may participate in voting.
Oh my, there's actually a vote! That's amusing. Count of Monte Cristo, surely you should be campaigning harder!? I'm looking for bribery of key officials, tax incentives, murder plots, blackmail schemes. There's an election to be won here!
But if you're not willing to throw your weight behind a church, how do you expect to heal the Schism? An ecumenical council behind the Roman Catholics and the Russian Orthodox would have to be forced; if Putin started pushing for it, I have no doubt the Patriarch would be more than willing to oblige.
Self worship seems to be the most common religion everywhere nowadays. We, on the other hand, do not worship, we assimilate.

Lonskarvia, this is the ERE, not The Three Musketeers.
But true, all those things happen behind an Emperorīs back unless he orchestrates them himself, so Iīll need loyal people with me. And loyalty comes with a price : jobs, especially of the sinecure kind. For I have the following positions to offer :
- Advisors
- Head of the Imperial Secret Service
- Military
- Court Jester
Join now !

I had a great idea if not to heal the Schism at least to put a bandage on it for the time being. A grand design : to engage Holy War on all Mohammedans in NationStates.
The fall of Constantinople shall be avenged. God wants it !