WA Delegate (non-executive):

The Dictatorship of Volterrias (elected )
Founder: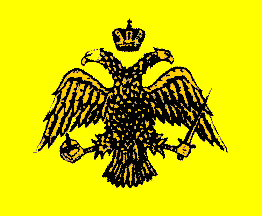 The NS Ever Greatest Alliance of 01 ERE
Embassies: Hellenic Civilization, Solar System, Greek Islands, Athens, Constantinople, Greece for Greeks, Empire of the Romans, Western Roman Empire, Glorious Praetorian Empire, Aegean Sea, Olympus, Environment, Holy Mountain, Cairo, 01 ERE, Pontus, and 235 others.Tehran, 01 ERE Alliance, The Eastern Roman Empire, Defenders Security Alliance, Knights of Saint Andrew, Ellas, Delphi, Far East, Beirut, The Praetorian Empire, Holy Roman Empire, Akrotiri and Dekhelia, Corinth, Roma, ADN, Shqiperia, Sofia, Western Thrace, Podgorica, FYR of Macedonia, Pristina, Belgrade, Bucharest, Chisinau, Ankara, Eastern Roman Empire Alliance, Nova Macedonia, Republic of Greece, Zagreb, 01 Eastern Roman Empire, Republic of Cyprus, Founderless Regions Alliance, Far West, Skopje, Vardarska, Serajevo, Creta, Greek Macedonia, Great Britain and N Ireland, Tirana, Byzantine Empire, Praetorian Empire, Northern Cyprus, Ellada, New Macedonia, Kypros, Phoenicia, Asia Minor, Alexandria, Gorna Makedonija, Pasargadae, Macedonia_Skopje, Mitrovitsa, Turkiye Cumhuriyeti, Konstantinoupolis, Byzantine Glory, Salonica, Ecbatana, Babylon, Makedonija, Persepolis, Susa, Thasbaan, Firuzabad, VCG, Right to Life, Minor Asia, Hellenic Macedonia, Romania, North Africa, Antifa, Laissez Faireholm, The Ascendancy, The SOP, The Last Kingdom, Istanbul, Faravahar, The Commonwealth Of Furry Peoples, The Commonwealth of Crowns, Union of Free States, Republic City, Soli Deo gloria, CSSR, Antioch, Edessa, Tripoli, Fifth Empire, Thessaly, World Alliance, Sassanid Empire, Hippy Haven, Rhodes, The Union of German Nations, The Greek Empire, Union of Nationalists, Srbija, United Empire of Islam, League of Christian Nations, Federation of Europe, Astyria, Iran, Isles of Socialism, Crete, Bactria, Empire of Andrew, Ivory Tower, Orias, Lacedaemon, Lower Canada, The Byzantine Empire, The Immortals, Kyklades, Alliance of New Europe, The Illuminati, Kingdom of Ireland, Greek Empire, Aaronian Space, Commonwealth of Free Nations, United Poland Union, Ravencroft, Hellenic Kingdom, Macedonian Kingdom, Anshan, Brightport, Parsa, Seleucid Empire, The Rose Garden, The Empire of Tamriel, 21st Century Rome, Balkan Peninsula, Epirus, Res Publica Catholicae Borgiae, Turkic Union, Iura Pecunia et libertas, Phalangist Lebanon, Peoples Federation of Qandaristan, The Waters of Lethe, Stupor Mundi, Imperium Slavicum, FOB Columbia Heights, Free State of Wisconsin, Demolibs, The Embassy, The Second European Empire, NovaRomaImperium, Capitalist Powers, Alliance of Orthodox Nations, Nelborne Union, Dill Country, Mediterranean, Roman Empire, Conservative League, Realism and RP, The Utopian Freesocialists, The Constitutional Union, Terra Magnificum, National Federation, New Western Atlantic, Nicosia, Ani, Eternal Silence, The Scandinavian Region, Eran Shahr, Alliance of Catholic Nations, The Dirt Alliance, WACP, Diplomatic Union, Peninsula Iberica, World Space Administration, Legion of Great Nations, Holy Avadam Empire, Chinese Republic, New Democratic Republic of Foothills, The Fangirl and Fanboy Army, The Federal Galactic Conglomerate, Imperial Confederacy, Isolert Ulv, Funen, Mahtomedi, Slavski, Slavija, Dhoom, The Empire of Nova Roma et agros captos, Aetherius, Antiochia, Seleucia, Stachelimfleisch, Papal State, Empire of the Trident, The Steel Pact, Holy Byzantine Eurasian Confederacy, The World of Narnia, The Western Isles, Holy Internet Empire, The Lezzles Confederacy, United Valhaven, Santorini, Chess, Nexon, The NeoConfederate States of America, The Union of the Royal Alliance, Empire of Rome, The Celtic Union, Solar Alliance, Modorra, Glasgow City, Rojava, Terrene, KAISERREICH, Philippines, The Kingdom of Wurttemberg, Elite Region Of Global Command, Australialia, The Free Pacific, The Union, Western Romano Empire, Beacon, German Arctic States, Afro Eurasia, Feudal Realms of Deus Vult, The Ridge of Badgers, The Christian Nations, Unmoderated, The Regentlemen, Coalition of Independent Nations, The Dualigarchy of Elysium, The Union of Productiveness, The Free Republican States, The Danube Federation, Hearth of Hestia, The Bar on the corner of every region, Zakynthos, The United Federation of Pangea, The Illuminati Council, and The Sovereign States of Earth.
Tags: Enormous, Featured, International Federalist, Offsite Forums, Role Player, and Imperialist.
Regional Power: High
Eastern Roman Empire contains 299 nations, the 45th most in the world.
Today's World Census Report
The Highest Economic Output in Eastern Roman Empire
World Census bean-counters crunched the numbers to calculate national Gross Domestic Product. Older nations, with higher populations, were noted to have a distinct advantage.
As a region, Eastern Roman Empire is ranked 1,972nd in the world for Highest Economic Output.
Eastern Roman Empire Regional Message Board
Loading...
Today is " Borg Galactic Domination Day". All shall celebrate. "Today the Galaxy! Tomorrow the Universe!"
Resistence is futile!Resistence is futile!Resistence is futile! Resistence is futile! Resistence is futile! Resistence is futile! Resistence is futile! Resistence is futile! Resistence is futile!
A proper celebration. Except it is "Resistance". Discipline the erring drone immediately.

I assume my role has been taken, I shall move on...
Resistance is futile! Discipline me master!
We can never have too many of us.

I believe there is a fine line between assimiliation and masochism...
Post by New Jermany suppressed by
The Cyborg Army.
*opens the door to the Bar on the Corner with a big grin on his face*
Ladies and Gentlemen, *bows* may I assimilate you in my masochistic way and say: I'd be honored to welcome you as guests in our facilities! This is a bar in your region! So you can access it conveniently from here (via embassy). No need to move! Isn't that awesome!
*holds the door open with one hand while it so happenend that he is holding a bottle of your favorite drink in the other hand*
The first guest of every region gets a drink for free! Take a seat and enjoy a drink,  or have fun with the darts and the gambling machines. We also serve some delicious food!
Btw, let me know if you know how to mix drinks. Trust me, people here are very generous with tips! And the girls always fall in love with the guy handling the cocktail shaker ; )
*you immediately know that you would sell you soul for a starvation wage but you feel tempted. Do you? It's a luxury to have the possibility to be a bartender via embassy! Just look at this wall of bottles behind the counter.  amazing*
You shall be assimilated...but not by us. Be gone!
Our cube is in need of maintenance. All drones are on call. Report to your stations immediately.