WA Delegate (non-executive):
The Kingdom of Lonskarvia (elected 17 days ago)
Founder: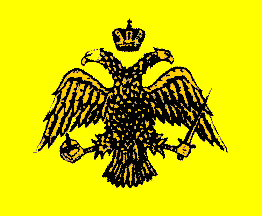 The NS Ever Greatest Alliance of 01 ERE
Embassies: Hellenic Civilization, Solar System, Greek Islands, Athens, Constantinople, Greece for Greeks, Empire of the Romans, Western Roman Empire, Glorious Praetorian Empire, Aegean Sea, Chess, Balkan Peninsula, Olympus, Environment, Holy Mountain, Cairo, and 195 others.01 ERE, Pontus, Tehran, 01 ERE Alliance, The Eastern Roman Empire, Defenders Security Alliance, Knights of Saint Andrew, Ellas, Delphi, Far East, Beirut, The Praetorian Empire, Holy Roman Empire, Akrotiri and Dekhelia, Corinth, Roma, ADN, Shqiperia, Sofia, Western Thrace, Podgorica, FYR of Macedonia, Pristina, Belgrade, Bucharest, Chisinau, Ankara, Eastern Roman Empire Alliance, Nova Macedonia, Republic of Greece, Zagreb, 01 Eastern Roman Empire, Republic of Cyprus, Founderless Regions Alliance, Far West, Skopje, Vardarska, Serajevo, Creta, Greek Macedonia, Great Britain and N Ireland, Tirana, Byzantine Empire, Praetorian Empire, Northern Cyprus, Ellada, New Macedonia, Kypros, Phoenicia, Asia Minor, Alexandria, Gorna Makedonija, Pasargadae, Macedonia_Skopje, Mitrovitsa, Turkiye Cumhuriyeti, Konstantinoupolis, Byzantine Glory, Salonica, Ecbatana, Babylon, Makedonija, Persepolis, Susa, Thasbaan, Firuzabad, VCG, Right to Life, Minor Asia, Hellenic Macedonia, Romania, North Africa, Antifa, Laissez Faireholm, The Byzantine Galactic Empire, The Ascendancy, The SOP, The Last Kingdom, Istanbul, The Allied Republics, Abkhazia, The Space For Periods, Faravahar, The Commonwealth Of Furry Peoples, Democratic Social Union, Coalition of Catholic States, The Commonwealth of Crowns, Union of Free States, Republic City, Soli Deo gloria, CSSR, Antioch, Edessa, Tripoli, New Coalition of Nations, Fifth Empire, Thessaly, The League of Just Nations, Community of Independent Nations, Prussia, World Alliance, The United League, Sassanid Empire, Hippy Haven, Rhodes, The Union of German Nations, The Greek Empire, Union of Nationalists, The 9th Realm, Benevolent Capitalism, Callington, Srbija, Stankonia, Grand Alliance Of Independant Nations, United Empire of Islam, League of Christian Nations, Neue Osterreich, Federation of Europe, Holy Catholic Apostolic Church, Astyria, Iran, The Roma Confederacy, Isles of Socialism, Crete, The Coalition of Psychlo States, The Darwin Allied Republics, Glorious Nations of Iwaku, Black Mesa Islands, Bactria, Alliance of Absolute Monarchs, Confederation of Nations, Blahbania, Louisiana Alliance x Alliance Louisiane, Empire of Andrew, Ivory Tower, The United League of Empires, Orias, Lacedaemon, Lower Canada, Empire of Rome, Commonwealth of Liberty, The Byzantine Empire, The Immortals, Kyklades, Alliance of New Europe, The Illuminati, Allied Independent Nations, Kingdom of Ireland, Muscovy, Antista, The Empire of persia, United Nations of Earth, The Revolutionary Council, The Federation of the AMERICAS, Chinese Taipei, Greek Empire, Gracemeria, Alliance of Allied Alliances, Confederate American Union, Union of Kurdistan, Aaronian Space, The Tetrominoes of Aquafina, La France, Phalangist Lebanon, Brannack, Commonwealth of Free Nations, The Island of Not Nations, The Hellenic Empire, Basileia ton Rhomaion, The Little Guys United, Empire Coalition, United Poland Union, Ravencroft, Ormene, Hellenic Kingdom, Macedonian Kingdom, chris puppet storage, LV426, Anshan, The united region of republicans, Brightport, The Union of Empires, Parsa, Seleucid Empire, The Rose Garden, The Empire of Tamriel, League of United Fascist Nations, Nations of Friendly Government, Grand Revolutionary Army, Sweden, The Christian Nations, Evropa, The Cosmos, Federation of Colonial Nations, and The Protectorate of Versus Militia.
Tags: Enormous, Featured, International Federalist, Offsite Forums, Role Player, and Imperialist.
Regional Power: High
Eastern Roman Empire contains 299 nations, the 31st most in the world.
Activity • History • Administration
Today's World Census Report
The Largest Defense Forces in Eastern Roman Empire
Nations ranked highly spend disproportionately large amounts of money on national defense, and are most secure against foreign aggression.
As a region, Eastern Roman Empire is ranked 63rd in the world for Largest Defense Forces.
| # | Nation | WA Category | Motto |
| --- | --- | --- | --- |
| 1. | The Warring Nation of The Cyborg Army | Iron Fist Consumerists | "Wir sind Eins" |
| 2. | The Kingdom of Lonskarvia | Corporate Police State | "No civil rights is your greatest (and only) right!" |
| 3. | The Imperium of Hogsmberg | Father Knows Best State | "Zindagi na milegi dobara, ji lo!" |
| 4. | The Empire of Romae Veteris | Father Knows Best State | "Your blood, not ours!" |
| 5. | The Hellenic Empire of BG of 01 ERE Alliance | Authoritarian Democracy | "Athens - Byzantium - Constantinople" |
| 6. | The Empire of Wakesburg | Compulsory Consumerist State | "Emperors and Kings under one Sovereign" |
| 7. | The People's Republic of Rumda hump | Iron Fist Consumerists | "All Love Rumda Hump" |
| 8. | The Holy Roman Province of Balkaniko | Inoffensive Centrist Democracy | "The progress of science and technology" |
| 9. | The Great Nation of Brabodos | Father Knows Best State | "Live Under Us, By Us, And For Us." |
| 10. | The Holy Confederation of Neoconstantius | Inoffensive Centrist Democracy | "Over All People is Our God" |
Eastern Roman Empire Regional Message Board
Loading...
Pineapple.
Let us haste, get this duel fought. I thought of an awesome great victorŽs sentence : "I am Emperor now. Get the hell out of ERE".
We thought you might have meant pralines or prawns as well, or are these also included?
Hello, ally. I am bringing some fruits from my region. Take it :)
No more fruits or food on the field of honour. IŽm trying to become Emperor, not the winner of HellŽs Kitchen.
If you're not taking those fruits, can I have them?
Have them, take them all. Support my claim to the throne and IŽll make you a Knight of the Order of the Banana.
We are partial to peaches. Will we be raised to the Knights' Order of the Biggest Peaches?
You will have my eternal loyalty if I can be the grand master of the Order of the Strawberry.
Rise, Sirs Knights Borg of Biggest Peaches and Arritium of the Strawberry. IŽm counting on you to help me make this crowned banana republic the greatest empire NS has ever seen.
If we fail to succeed, well...then United Fruit Company will have a fierce competitor. We shall overcome.
Bravo! Our 15+ billion high energy planet burners with instruction on use are on the way to you with our compliments. Just don't drop any of them until you are ready to use them.