WA Delegate: None.
Founder: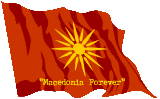 The MACEDONIAN EMPIRE of Makedonija e vecna
Brazil contains 2 nations.
Today's World Census Report
The Largest Public Transport Department in Brazil
World Census experts captured, tagged, and released buses in order to identify which nations have the largest public transportation systems.
As a region, Brazil is ranked 5,946th in the world for Largest Public Transport Department.
Brazil Regional Message Board
Loading...
We need a leader! And if none of you will step up as one I will take MACEDONIA's place! It is time for a new age, an age in which we mine for gold! And we shall be rich!
Would you like t have Gumball Watterson in his running uniform to be leader?
Congrats on being featured have a giant cookie to celebrate (::2
Why is this place dead?
With FIFA going on, I thought this place should be teaming with discussions.
Congratulations on being featured!
Everyone I know that we are in crisis and need a leader let's turn this into a rebublic a new age where we are self governed and all have ideas with one who enforces so I ask who will join me in the new republic of brazil