WA Delegate: None.
Founder: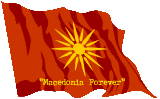 The MACEDONIAN EMPIRE of Makedonija e vecna
Brazil contains 3 nations.
Today's World Census Report
The Largest Retail Industry in Brazil
As a region, Brazil is ranked 15,602nd in the world for Largest Retail Industry.
Brazil Regional Message Board
Loading...
We need a leader! And if none of you will step up as one I will take MACEDONIA's place! It is time for a new age, an age in which we mine for gold! And we shall be rich!
Would you like t have Gumball Watterson in his running uniform to be leader?
Congrats on being featured have a giant cookie to celebrate (::2
Why is this place dead?
With FIFA going on, I thought this place should be teaming with discussions.
Congratulations on being featured!
Everyone I know that we are in crisis and need a leader let's turn this into a rebublic a new age where we are self governed and all have ideas with one who enforces so I ask who will join me in the new republic of brazil