WA Delegate (non-executive):
The Stratocratic Republic of Soviet Sovereignty (elected 174 days ago)
Founder: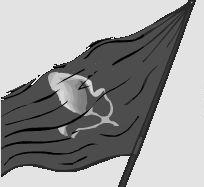 The Communist State of RedCommunist
Embassies: Europe, Germany, Communist International League, Anticapitalist Alliance, Allied States of EuroIslanders, United Socialist Republics, North Africa, India, and The Communist Party of NationStates.
Tags: Democratic, Enormous, Communist, Industrial, Game Player, Socialist, Role Player, Regional Government, and World Assembly.
Regional Power: Very High
USSR contains 132 nations, the 83rd most in the world.
Activity • History • Administration
Today's World Census Report
The Largest Publishing Industry in USSR
As a region, USSR is ranked 162nd in the world for Largest Publishing Industry.
USSR Regional Message Board
Loading...
New Terricon's Economy Plunged?
Sweet welcome to the group!
I'm asking a girl out in note form and I'm nervous to give it to her! What do I do?
I'll be honest, I think asking someone out verbally would be a better idea. I'm not exactly an expert by any means, but it seems more polite and personal to actually ask someone face to face.
Life Advice with Bratislavskaya....
Don't. From the experience of someone who's had no luck with girls, trust me when I say that a girl will respect you more if you tell her how you feel to her face. I've used notes, social media, etc, but the only girls who even talked to me afterwards are the ones I told to their face
However, if u must do it via note, may I suggest mailing it to her, or if you are still in school or college, placing it in her forms letter tray?

Don't do so. As mentioned, verbally would have the greatest effect. Gain your strength man, rally your troops. Climb the mountain, have faith, and whatever happens, we're here for you, comrade!
Form letter tray? Really. That's one way to ket the whole world know isn't it.
I recently sent a request to comrade RedCommunist to change the factbook of the USSR. Hopefully, this will change some of the more outdated aspects of our current one...
Good point, but there more likely to tell there friends that so and so sent them a kove letter.
For example........