WA Delegate (non-executive):
The Public Domain of Khanatah (elected )
Founder: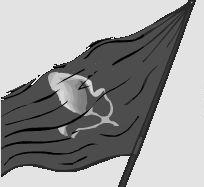 The Communist State of RedCommunist
Embassies: Europe, Germany, Communist International League, Anticapitalist Alliance, Allied States of EuroIslanders, United Socialist Republics, North Africa, India, and The Communist Party of NationStates.
Tags: Democratic, Enormous, Communist, Industrial, Game Player, Socialist, Role Player, Anti-Capitalist, Regional Government, and World Assembly.
Regional Power: Very High
USSR contains 122 nations, the 91st most in the world.
Today's World Census Report
The Most Devout in USSR
World Census experts polled citizens from nations worldwide to determine which seemed to be the most religious.
As a region, USSR is ranked 7,304th in the world for Most Devout.
USSR Regional Message Board
Loading...
Ohh alright i cant read the numbers they are too small but thank you
Ohh alright i cant read the numbers they are too small but thank you
dear comrades of the Union of Soviet Socialist Republics,
I would like to purpose a agreement between that of the German Democratic Republic and its Soviet relatives in hopes of a better tomorrow under the common banner of world socialism therefore my government would like to outline the follow terms of the agreement.
1. the U.S.S.R. will maintain friendly relations with its socialist kith and kin within the German Democratic Republic by constructing a Embassy between East Berlin and Moscow.
2. the German Democratic Republic will be allowed to keep its spot on the map of the U.S.S.R. without fear of it being declared null and void by means of the current regime.
Sign Erich Honecker of the D.D.R.

Reapera agrees to these terms but Reapera is also in the far east of the nation. The people of Reapera back The Peoples Republic of East Germany, may socialism live on in our glorious region!
Can I have Oblast 153 please?
https://scontent.xx.fbcdn.net/hphotos-xfa1/v/t1.0-9/35467_112375802141795_3113692_n.jpg?oh=18de27455b991dfe6824893382d45101&oe=566C9105
Damn, this picture...
Does someone have a larger size of the map?
Alright may Reapera extend into Oblast 159? We have succeeded in getting an image of the map and now we can see the small numbers!