WA Delegate (non-executive):
The Stratocratic Republic of Soviet Sovereignty (elected 106 days ago)
Founder: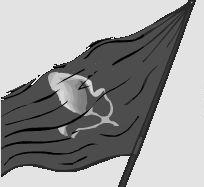 The Communist State of RedCommunist
Embassies: Europe, Germany, Communist International League, Anticapitalist Alliance, Allied States of EuroIslanders, United Socialist Republics, North Africa, India, and The Communist Party of NationStates.
Tags: Democratic, Enormous, Communist, Industrial, Game Player, Socialist, Role Player, Regional Government, and World Assembly.
Regional Power: Very High
USSR contains 166 nations, the 62nd most in the world.
Activity • History • Administration
Today's World Census Report
The Largest Mining Sector in USSR
As a region, USSR is ranked 17,089th in the world for Largest Mining Sector.
| # | Nation | WA Category | Motto |
| --- | --- | --- | --- |
| 151. | The Socialistic Republic of Rathcarin | Liberal Democratic Socialists | "Freedom is life" |
| 152. | The Soviet Socialist Republic of Communist Bratislavia | Democratic Socialists | "Сила в единстве (Strength in Unity)" |
| 153. | The Soviet Socialist Republic of Dudaev | Democratic Socialists | "Learn from the masses, and then teach them. " |
| 154. | The Socialist Nation of The Commonwealth of Free Peoples | Corrupt Dictatorship | "One man. One vote." |
| 155. | The United Federation of South American Socialist States | Inoffensive Centrist Democracy | "Libertad, Igualdad y Solidaridad" |
| 156. | The United Socialist States of Cayanism | Liberal Democratic Socialists | "Wherever death may surprise us, let it be welcome!" |
| 157. | The Soviet Socialist Republic of Yevraziya | Left-wing Utopia | "Workers of the world, unite!" |
| 158. | The Communist State of RedCommunist | Democratic Socialists | "No one can stop our mighty Soviet bureaucracies!" |
| 159. | The Proletarian Republic of Pinnaculum | Scandinavian Liberal Paradise | "Sapientia Regit Omnes" |
| 160. | The Commune of the free people of Fingolfin111 | Liberal Democratic Socialists | "Vi veri veniversum vivus vici" |
USSR Regional Message Board
Loading...
Well the 747s will have that colour scheme applied.
Also in the next few days, when the Politburo has been founded, I would like to establish "The Workers and Peasants Red Army of the USSR". This will be a actual functioning military, not a RP based thing, meaning we will have a offensive and defensive force. It won't be too aggressive so don't worry that we will become a raider region, as we won't.
I don't. Putin is not communist nor is he isn't trying to rebuild the grand soviet empire, rather he just wants to purge the Ukraine of resources.
Nope...
They're just a bunch of nationalist terrorists.
Huehuehue
check that nation title
that is a weird nation comrade
Would anyone be interested in joining the Red Army? If you are telegram me, as I am Commissionaire of Defense and its my job to arrange this kind of thing.
page=dispatch/id=247036
Join before Friday and you will receive a Founding Comrade Medal, and be assigned a post higher than Captain.