WA Delegate (non-executive):
The Public Domain of Khanatah (elected )
Founder: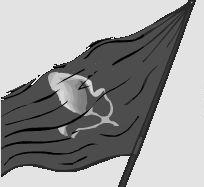 The Communist State of RedCommunist
Embassies: Europe, Germany, Anticapitalist Alliance, Allied States of EuroIslanders, United Socialist Republics, North Africa, India, The Communist Party of NationStates, Union of the World Socialist Republics, Soviet Union, North Korea, Ireland, and USSD.
Tags: Democratic, Communist, Industrial, Game Player, Large, Socialist, Role Player, Anti-Capitalist, Regional Government, and World Assembly.
Regional Power: Very High
USSR contains 90 nations, the 141st most in the world.
Today's World Census Report
The Most Conservative in USSR
Citizens in nations ranked highly tend to have greater restrictions placed on what they may do in their personal lives, whether via community values or government-imposed law.
As a region, USSR is ranked 10,972nd in the world for Most Conservative.
USSR Regional Message Board
Loading...
Well it depends on which form you like. Many of us follow our own forms of it, like i follow Titoism, so what kind are you referring to? The kind Soviet Russia used? Or all the different kinds? Or do you have no idea what the kinds even are?