WA Delegate (non-executive):
The Stratocratic Republic of Soviet Sovereignty (elected 194 days ago)
Founder: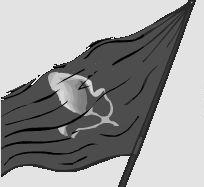 The Communist State of RedCommunist
Embassies: Europe, Germany, Communist International League, Anticapitalist Alliance, Allied States of EuroIslanders, United Socialist Republics, North Africa, India, and The Communist Party of NationStates.
Tags: Democratic, Enormous, Communist, Industrial, Game Player, Socialist, Role Player, Anti-Capitalist, Regional Government, and World Assembly.
Regional Power: Very High
USSR contains 122 nations, the 99th most in the world.
Today's World Census Report
The Nicest Citizens in USSR
World Census sociology experts studied citizens from various nations to determine which seemed most friendly and concerned for others.
As a region, USSR is ranked 1,149th in the world for Nicest Citizens.
USSR Regional Message Board
Loading...
HOLY MOTHERFCKING SH!T WE COULD BE NEXT! WHAT THE HELL DO WE DO?!
No delegate control, so not really.

Odd, I'm wondering how you knew his connection to the USSR. And Dimitrigrad ejected and banned Abkhazia before himself departing to The Rejected Realms, as if he were banned, and then you showed up later on by yourself.
We need to get to the bottom of this. We should launch a region wide Investigation
Nah, this region is fine. Plus we're too lazy to care.
so. changing the subject, who are we going to appoint to the newly open positions in the government?
Hmm...would be great if we voted in the candidates for these positions.