WA Delegate (non-executive):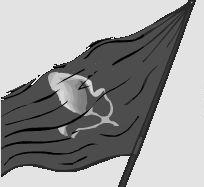 The Communist State of RedCommunist (elected 34 days ago)
Founder: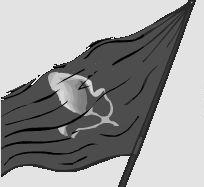 The Communist State of RedCommunist
Embassies: Europe, Germany, Communist International League, Anticapitalist Alliance, Allied States of EuroIslanders, United Socialist Republics, North Africa, India, and The Communist Party of NationStates.
Tags: Democratic, Enormous, Communist, Industrial, Game Player, Socialist, Role Player, Regional Government, and World Assembly.
Regional Power: Very High
USSR contains 128 nations, the 83rd most in the world.
Activity • History • Administration
Today's World Census Report
The Safest in USSR
The World Census ranked nations on a variety of scales to produce an indication of how safe a country is to visit.
As a region, USSR is ranked 1,027th in the world for Safest.
USSR Regional Message Board
Loading...
Smoke Grenades should only be carried by the squad leader, or officers. Not everyone needs a pistol, mainly just crewmen, spec ops, officers and people who aren't on the front lines. Dragonscale armour has problems, big problems, the US Army doesn't allow it's use anymore for a reason. And I would recommend a assault rifle over a SMG, is a assault rife has power and range, as well as rate of fire etc. They don't use SMGs anymore because they are tactically defunct for frontline ops. Telegram me if you need more advice, I am a bit of a nerd about these things.

Repost
Just go with a lighter. I always carried at least two lighters with me. Also I agree he does need a hygene kit with shaving cream and etc... Also needs a first Aid Kit
Bratislavkya, [sorry for the spelling] I didn't know you were a military nerd. I was never a military nerd myself. But, I learned a whole lot while I was in the army
Ninten News Update:
•Due to Calls about Terroist threats all Non-Citizen Civilians (I.e tourist) are being evacuated from Ninten and Ninten is under 48 hour lockdown
•LFN National Guard will be deployed in the following Cities:
Onett, Twoson,Threed,fourside,Moonside, Nuevo Buenos Aires, and Novus Rome
So martial law in your Nation
The gun I picked is an Assault Rifle. Two handed gun, larger bullets, stuff like that.
There is no such thing as an assault rifle my friend. It's just a rifle. If it's an automatic you call it automatic rifle.
My main weapon utilized by most of my infantry men is the AK-47. It's cheaper than a lot of other assault rifles and also very practical. My infantry men usually carry 3-4 extra clips on them. I'm debating on whether to arm them with side arms to. If I do, most likely will probably be a MP5.
Assault rifle is a term, so I guess it would officially be an Automatic Rifle.
Tryarnia were you the one that said my military was too much US?