WA Delegate (non-executive):
The Public Domain of Khanatah (elected )
Founder: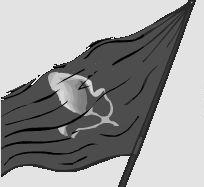 The Communist State of RedCommunist
Embassies: Europe, Germany, Anticapitalist Alliance, Allied States of EuroIslanders, United Socialist Republics, North Africa, India, and The Communist Party of NationStates.
Tags: Democratic, Enormous, Communist, Industrial, Game Player, Socialist, Role Player, Anti-Capitalist, Regional Government, and World Assembly.
Regional Power: Very High
USSR contains 103 nations, the 122nd most in the world.
Today's World Census Report
The Largest Pizza Delivery Sector in USSR
As a region, USSR is ranked 18,763rd in the world for Largest Pizza Delivery Sector.
USSR Regional Message Board
Loading...
Although it's not uncommon for radicalist-sounding presidents to talk the big-talk, I genuinely think that he is our best option. As I said before, Bernie, if elected, will be the next step to a new America, one that doesn't go around the world bombing and shooting places to oblivion. In regards to ending western imperialism, our policy of owning "United States Territories" is detrimental to our economy, and it is my hope that Bernie will either grant them statehood or at even let them become sovereign nations. He wrote a letter to the US treasurer chastising him for the austerity measures in Puerto Rico, which is a good sign. Besides, I for one don't see any other candidate who are even claiming to want to end American imperialism. And as for him supporting Palestine, I believe he has stated that he support a two-state solution instead of supporting just Israel over Palestine over vice versa.
So today, in celebrating my brother's birthday, I ate oysters and drank fine fluids and ate high quality chocolate.
I never knew acting like a bourgeois was so amusing.
Sanders won't be able to fulfill his promises. What he's saying would be great, but there's no way he could do it. Federal budget is debated in Congress, not determined by the president. He might make capitalism softer and easier for lower-class citizens, but nothing as drastic as his current plan.
Allancia, Hvalfyurden, and Ilnovryst
It was a one time thing. I'll revert back to my normal diet of rye and water today.
Rye and vodka, are you even a soviet?
Have you been watching Unruhe lately, comrade?
Mais non, je suis un révolutionnaire de français et d'allemagne.
holds up sickle and hammer my name is sergei but u can call me t3h D1ct@t0rship of Tr0ll3t@riat!!!!!!!! lol…as u can see im very soviet!!!! thats why i came here, 2 meet soviet communists like me _… im 13 years old (im radical 4 my age tho!!) i like 2 watch soviet propaganda reels w/ my tankies (im anti-revisionist if u dont like it deal w/it) its our favorite expression of proletarian unity!!! bcuz its SOOOO stalinist!!!! shes proletarian 2 of course but i want 2 meet more revolutionary ppl =) like they say the more the merrier!!!! lol…neways i hope 2 make alot of comrades here so give me lots of commentses!!!! ВСТАВАААААААЙ!!!!!!!!!!!!!!!! <--- me bein subversive again _^ hehe…solidarity!!!!!
dialectics and materialism,
t3h D1ct@t0rship of Tr0ll3t@riat