WA Delegate (non-executive):
The Stratocratic Republic of Soviet Sovereignty (elected 74 days ago)
Founder: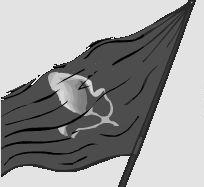 The Communist State of RedCommunist
Embassies: Europe, Germany, Communist International League, Anticapitalist Alliance, Allied States of EuroIslanders, United Socialist Republics, North Africa, India, and The Communist Party of NationStates.
Tags: Democratic, Enormous, Communist, Industrial, Game Player, Socialist, Role Player, Regional Government, and World Assembly.
Regional Power: Very High
USSR contains 154 nations, the 70th most in the world.
Activity • History • Administration
Today's World Census Report
The Largest Insurance Industry in USSR
As a region, USSR is ranked 16,805th in the world for Largest Insurance Industry.
USSR Regional Message Board
Loading...
Um... How do I put this kindly?
It's not that bad, for a first go
Dang it Elwana is a dictatorship again... luckily it happened so gradually that no one noticed. Even if they will cookies will save the day.
[img] http://crossfitsouthcobb.com/wp-content/uploads/2014/10/cookie_monster_original.jpg [\img]
throw bombs at it until it stops.
find whoever invented the dictatorship, start carpet bombing in revenge... with firecrackers and flaming bags if necessary. focus on the front porch area. :P
AHA! I might have the highest income equality in the region... At least a really high rate.
Why did icreria leave to osiris and come back after 50 minutes?