WA Delegate (non-executive):
The Revolutionary Communists of Enclave of Soviet Germany (elected )
Founder: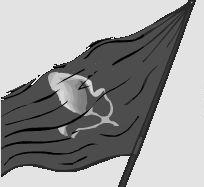 The Communist State of RedCommunist
Embassies: Europe, Germany, Anticapitalist Alliance, Allied States of EuroIslanders, United Socialist Republics, North Africa, India, The Communist Party of NationStates, Union of the World Socialist Republics, Soviet Union, North Korea, Ireland, Greater Reformed Soviet Union, The Internationale, and The Communist Bloc.
Tags: Socialist, Game Player, Role Player, Democratic, World Assembly, Anti-Fascist, Large, Anti-Capitalist, Industrial, Communist, and Regional Government.
Regional Power: Very High
USSR contains 96 nations, the 136th most in the world.
Today's World Census Report
The Highest Average Tax Rates in USSR
Although some nations have a flat tax rate for all citizens while others tax the rich more heavily than the poor, the World Census used averages to rank the world's most taxing governments.
As a region, USSR is ranked 1,576th in the world for Highest Average Tax Rates.
USSR Regional Message Board
Loading...
Terricon, stop suppressing posts. That's not nice.
Welcome to USSR, home of communists and socialists
I think everyone should be able to say what they want even if it doesnt relate to NS entirely *cough Terricon cough*
Yea, sure, but the RMB keeps getting spammed with content-wise mostly empty stuff as if it was a personal chat. It's hard to keep updated that way for comrades who log in like once or twice a day, and in this region we care about what is happening on the RMB.
And comrade Terricon gave one or two warnings that he'd have to suppress the posts in question if this continues, so I'd say the fault is not with him.
Bratislavskaya, Terricon, Soviet Polsol, and Sovietzky Soyuz
I went back 10 days and he did not give any bit of a warning before he suppressed those messages out of the blue!!
ok so I was just messaged by someone called "The Allied States of Andiste Caratia", with the words "I declare war on your nation". WTF XD
There is a certain chain of command we all must follow, even if we believe everyone is equal. What we do on the RMB is for all to enjoy, but there's a limit to everything right? I truly understand the enthusiasm behind the new posts in RMB but we must also understand that at the end we are all subject to the official government of the USSR. Terricon is in his position for a reason and I'm sure there is a rational reason for every message he suppresses. At this point, there's no need for posts without good content.
TL;DR: Post significant stuff we can all enjoy, no need to protest censorship
The Colony of Rastrania Akatsuki,

The Communist dictator kingdom of Abhistan,
The Empire of Kaplon,
The United Socialist States of Cossakastal,
The Grand Republic of Allancia and
The Federation of Arioslavia have been removed from the Regional Map due to being in different regions now. That means the Oblasts 88, 89, 151, 153, 160, 164, 166 and 176 are now free again.
If you want a spot on the map or have your flag changed, telegram my main:
The Revolutionary Communists of Enclave of Soviet Germany.
There were multiple warnings about spamming given by multiple members of the region. It was even noted by those spamming that a large number of messages had been posted. Guidelines on what isn't spam have also been given. The suggestion that there were no warnings given is ridiculous, and incorrect.
Speaking of declaring war in nations I will declare an nation called Vando0sa if she attacks New Jersey religion. I added dossier to both of them so I could see if anything happens. Weeks ago a nation called Suzukies departed from our religion to hers.