WA Delegate (non-executive):
The Public Domain of Khanatah (elected )
Founder: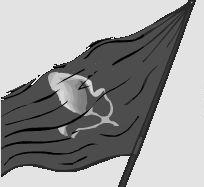 The Communist State of RedCommunist
Embassies: Europe, Germany, Communist International League, Anticapitalist Alliance, Allied States of EuroIslanders, United Socialist Republics, North Africa, India, and The Communist Party of NationStates.
Tags: Democratic, Enormous, Communist, Industrial, Game Player, Socialist, Role Player, Anti-Capitalist, Regional Government, and World Assembly.
Regional Power: Very High
USSR contains 119 nations, the 93rd most in the world.
Today's World Census Report
The Largest Welfare Programs in USSR
Governments ranked highly spend large amounts of money on social welfare programs. Nations ranked low tend to have weak or non-existent government welfare.
As a region, USSR is ranked 22nd in the world for Largest Welfare Programs.
USSR Regional Message Board
Loading...
Yeah, you are, aren't you?
I think we should have a law in the USSR where we nuke all the nations that aren't named ninten.
I'll start.
Commander Marco of the S.S Buttcheek Launches nukes from his yellow submarine in the piss-pot ocean.

Yo Ninten... You're not your usual self. Chill. What's up buddy? Anything you wanna talk about?
Are we having a Klotecnian civil war reenactment or something?
*korskha teleports RAY regiment to China sea*
Joking aside enough with the trolling Ninten. If you have an actual problem you know we'll help with it.
I'm back, again comrades. :)
After being ejected from another region that one of my nations is located. :(
Sorry everyone. Know one really talks to me so I thought I'd humor myself
For school, they're making us read Great Expectations by Charles Dickens. I had no interest in the book until I realized the story is about class relations.