WA Delegate (non-executive):
The Public Domain of Khanatah (elected )
Founder: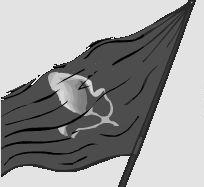 The Communist State of RedCommunist
Embassies: Europe, Germany, Anticapitalist Alliance, Allied States of EuroIslanders, United Socialist Republics, North Africa, India, The Communist Party of NationStates, Union of the World Socialist Republics, Soviet Union, North Korea, and Ireland.
Tags: Democratic, Communist, Industrial, Game Player, Large, Socialist, Role Player, Anti-Capitalist, Regional Government, and World Assembly.
Regional Power: Very High
USSR contains 87 nations, the 149th most in the world.
Today's World Census Report
The Largest Furniture Restoration Industry in USSR
World Census analysts spend quiet weekends in the countryside in order to determine which nations have the largest Furniture Restoration industries.
As a region, USSR is ranked 9,500th in the world for Largest Furniture Restoration Industry.
USSR Regional Message Board
Loading...
It's short term effect, Far-right will have their hayday to blame this on the brown people, poor people, and anyone else but them. But soon the economy and 99% will have their own say once they realized they done goofed.
Spineless coward that he is, isn't he the one started this thing?
The far right already is on the rise everywhere, precisely because of the EU's reactionary character. And as you said, "soon the economy and 99% will have their own say once they realized they done goofed" - this will end the far-rights hayday, which is the actual short term effect.
The imperialist EU is weakened by this, and will further be weakened by France, the Netherlands and maybe again Greece to soon leave the EU.
The imperialist UK is also weakened by this, and will further be weakened by Ireland, Scotland and maybe Wales to soon leave the UK (Sinn Fein and the SNP have already started massive new campaigns towards tha, and since both Northern Ireland and Scotland voted Remain, they have a very realistic chance to get rid of British rule.)
Also, let's don't forget what Lenin said about this:
"From the standpoint of the economic conditions of imperialism [...] a United States of Europe, under capitalism, is either impossible or reactionary."
(Lenin: On the Slogan for a United States of Europe, published in Sotsial-Demokrat No. 44, August 23, 1915.)
Korskha and Soviet Polsol
British Comrade here. I backed the Leave vote, as did most UK Communist Parties. The EU is a reactionary and Neo-Liberal body, as many have stated. We have taken a step towards breaking said block. However it is a frightening time, as of the moment I am apprehensive, but cautiously optimistic for the future. We are hoping for something other than a different Conservative to replace "Dodgy Dave". I am of the opinion that the UKIP (Fair far right, basically single issue anti-EU) will loose most of their vote soon. The issue of Scotland and Ireland has also been bought up over here: The SNP has confirmed they are writing legislation for a Second Independence Referendum. The First Minister for Northern Ireland has suggested a referendum take place in order to join Ireland. The PM has quit, Ireland may reunite, and the EU may fall apart. This is definitely a momentous day. However the rest of the left is very much angry, going on Facebook with such moaning is almost unbearable.
Remember the time Greece voted against austerity measures yet the EU forced them on them anyways? Remember how the EU's leaders aren't elected? You take away one brick, the whole buildings falls apart.
What a wrench in the works this whole thing has become. Interesting times.
Radical leftists should be taking advantage of the spirit of this year...
Boy-o, have I missed a lot. While I'm no expert on Brexit and its implications, I did see that one episode of Last Week Tonight. But, as far as I see it, both campaigns (The CAMPAIGNS, NOT THE ACTUAL CAUSES OR IDEOLOGIES) were complete crapshows of malicious misinformation to the public in a petty attempt to garner blind support. One thing I'd like to mention is that Scotland seemed to think that this is a terrible idea and will likely be seeking to leave the UK and go for a second referendum. Also, there's this thing about the EU being the one who organized peace with Northern Ireland in the Good Friday agreement which was a major step forward in the peacemaking process. Seeing as GB is donion rings with the EU, they might have to go through that whole shebang again, and from what I understand there's some bad blood between you dudes and Northern Ireland, and odds are there's gonna be some "OI MATEY YOU TOOK ME NAN'S FARMLAND BACK IN 1855, N' WE WANT IT BACK YOU WET CRUMPET SO REVISE THE FOOKIN' AGREEMENT" on Ireland's end. IIRC, N.I., Scotland and Wales had planned to form the Celtic Union were they to ditch the UK, so odds are we might see it being formed within the decade.
Also, can someone fill me in on why the PM is "dodgy"?

While you don't like the circumstances you work under, at the end of the day you're a person and people need jobs. This isn't to say that you can't change anything, it's just to say that if you feel like quittin or speaking out, maybe make sure you have enough money on the side to last you a long while in case the search for a new job goes on longer than you though.
Remember, Thomas Jefferson detested slavery as a "moral depravity" and a "hideous blot", seeing it as the greatest threat to the newly created American nation, but still owned slaves as he recognized it was a necessary evil to maintain financial stability and a political presence.