WA Delegate (non-executive):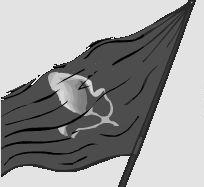 The Communist State of RedCommunist (elected 1 day 6 hours ago)
Founder: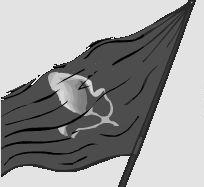 The Communist State of RedCommunist
Embassies: Europe, Germany, Communist International League, Anticapitalist Alliance, Allied States of EuroIslanders, United Socialist Republics, North Africa, India, and The Communist Party of NationStates.
Tags: Democratic, Enormous, Communist, Industrial, Game Player, Socialist, Role Player, Regional Government, and World Assembly.
Regional Power: Very High
USSR contains 130 nations, the 78th most in the world.
Activity • History • Administration
Today's World Census Report
The Best Weather in USSR
The following nations were determined to have the best all-round weather.
As a region, USSR is ranked 1,888th in the world for Best Weather.
USSR Regional Message Board
Loading...
News on the Third Klotecnian Civil War
- Supreme Leader Volodynir Mirkov has ordered that all Klotecnian troops be withdrew from Bratislavskaya as he deemed it 'unnecessary'.
- Klotecnian troops drive out FKDM rebels from South Gromragrad after a five day battle.
- The Klotecnian People's Navy fire rockets at FKDM bases.
There is a way to slow the Moskau Disease, and makes the disease weaker. You drink a coffee with 3 Pine leaves while it is at 52 degrees Celsius.
Bratislavskayan ships fire upon Klotecnian ships that were firing upon bases. Bratislavskayan Navy attack aircraft are also attacking Klotecnian ships. This will continue untill they cease fire.
Strategic Missile Troops are being put on alert in Bratislavskaya. This includes nuclear weapons.
Bratislavskayan Navy aircraft are also attacking Klotecnian soldiers on the move near the front lines, and are providing Close Air Support to FKDM troops.
The Klotecnian Embassy in Leninskaya has been stormed by KGB Officers. All Klotecnian personal have been disarmed and arrested. Multiple trucks were found in the car park, and large amounts of explosives were found inside the building. Due this Klotecnian staff are being investigated on espionage charges.
The Bratislavskayan embassy in Klotecnia has been evacuated, with all staff being flown to Bratislavskayan ships off the coast.
Yevraziya affirms its neutral stance in the conflict and will continue receiving refugees and rendering humanitarian services on both sides.
Yevraziya strongly condemns the use of nuclear, biological, and chemical weapons.
Using advanced healthcare technology, Yevraziyan scientists managed to make a cure and vaccine for Moskau Disease using various secret methods, there is a debate whether to share this cure to the rest of the USSR or not.
> Renbokia will close its embassy with Klotecnia, escorting their ambassador to a security zone. However, the Renbokian Freedom League has attacked the convoy, killing the ambassador and the Renbokian Military Police guarding him. Most of the men were shot, and are to be arrested after their ER visit. The rest of the men are arrested, and are being investigated.
> The current war has brought up heated discussion in the Grand Council, Council of The State and the Proletarian Committee.
Double-post, sorry. This is, of course, Klotecnia's ambassador. My government expects Klotecnia to send us back our ambassador.
Is it me or is the region's population decreasing? Internal Affairs must speed up recruitment.
News on the Third Klotecnian Civil War
- Supreme Leader Volodynir Mirkov proposes a ceasefire be negotiated as soon as possible.
- The Klotecnian Special Forces Unit, feared by Bratislavskayan military troops was deployed to counter-attack Bratislavskayan operations.
- Off the Coast of Katalinagol, there was a naval battle between the Klotecnian and Bratislavskayan Navy. Several of the Bratislavskayan ships were sunk, half of them by torpedoes fired by submarines.
- The plane intended to evacuate Bratislavskayan embassy staff from Klotecnia intercepted by Klotecnian People's Airforce fighter jets and was forced to land at an military airfield. The staff were arrested and are undergoing interrogation.
- Klotecnian Special Forces Unit also stormed the Bratislavskayan embassy after the Bratislavskayan embassy staff were arrested. The troops seized several amounts of documents.
- FKDM rebels were driven out of Gromragrad after a massive offensive by the Klotecnian military and Klotecnian forces are advancing to the rebels' main stronghold.
- The Renbokian ambassador is being sent back to Vlaskivnar on Renbokian requests.