WA Delegate (non-executive):
The Stratocratic Republic of Soviet Sovereignty (elected 48 days ago)
Founder: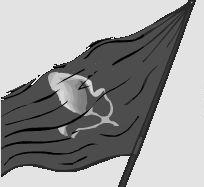 The Communist State of RedCommunist
Infection Rate: 71.2% (268.85 billion infected, 108.89 billion survivors)
Cure Status: Some early promising results
Infection Status: 62.1 Catastrophic
Embassies: Europe, Germany, Communist International League, Anticapitalist Alliance, Allied States of EuroIslanders, United Socialist Republics, North Africa, India, and The Communist Party of NationStates.
Tags: Democratic, Enormous, Communist, Industrial, Game Player, Socialist, Role Player, Regional Government, and World Assembly.
Regional Power: Very High
USSR contains 130 nations, the 79th most in the world.
Activity • History • Administration
Today's World Census Report
The Largest Manufacturing Sector in USSR
As a region, USSR is ranked 16,293rd in the world for Largest Manufacturing Sector.
USSR Regional Message Board
Loading...
I just got 2 million zombies again
I'm thinking we locate a nation with a billion+ infected and get to work on that.
Er, the hordes are on the rise again. Open to being slain.
Cuba needs help clearly it. He's on the top ten list
Rastrania Akatsuki could you target me with six Cure Missiles?
But due to his population size he can last a long time. The guys I mentioned are going to be completely infected in one, maybe two hours at most.
Ah ok. I have to go to sleep now. Git a doctor's appointment in 5 hours