WA Delegate (non-executive):
The Stratocratic Republic of Soviet Sovereignty (elected 4 days ago)
Founder: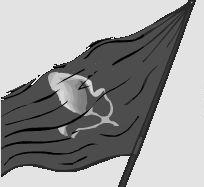 The Communist State of RedCommunist
Embassies: Europe, Germany, Communist International League, Anticapitalist Alliance, Allied States of EuroIslanders, United Socialist Republics, North Africa, India, and The Communist Party of NationStates.
Tags: Democratic, Enormous, Communist, Industrial, Game Player, Socialist, Role Player, Regional Government, and World Assembly.
Regional Power: Very High
USSR contains 134 nations, the 78th most in the world.
Activity • History • Administration
Today's World Census Report
The Smartest Citizens in USSR
Tests were sent to random citizens from various nations in an attempt to determine which nations are the smartest and best educated, on average. Those citizens who failed to return their tests were scored poorly.
As a region, USSR is ranked 1,132nd in the world for Smartest Citizens.
USSR Regional Message Board
Loading...
The first match yesterday resulted in:
Klotecnia [2]- [1] New Terricon
Well I'm off to bed 3am is my bedtime usually
Anyone around I feel like this group is dead
It's a message board, not instant messaging comrade. Not too long ago we'd go a few days without a post, it's not that big of a deal.
I felt the same way comrade, but I too was quickly swamped with school and the sorts
I hate the fact that I hate school. School is a place of knowledge and learning new things and having opportunities to make something of yourself later in your life. And after you pass, you go to college, which I've heard is twice as difficult.
I don't understand my American education system anymore. It's supposed to be an equal opportunity for everyone, but usually only the rich get in easy and the rest of us have to struggle to even get in. I sympathise with my parents so much because they are saving so much money and sacrificing so many things in their lives for me. I'm grateful, but I feel like I don't even deserve it all.
Erm, anyway, back to the subject at hand. The American education system needs to be reformed. Grades should not be compared to the intelligence of a student. There needs to be a HUGE reform in this system. And more funding. Also, there needs to be government support for students of more poverty-stricken families. We all should have an equal opportunity damn it!
I couldn't take school anymore so I quit going last year.
Before ya know it it'll all be over. I graduated from highschool yesterday and its like the years flew past in a nanosecond. Best to enjoy the time you're there while you can.