WA Delegate (non-executive):
The Stratocratic Republic of Soviet Sovereignty (elected 69 days ago)
Founder: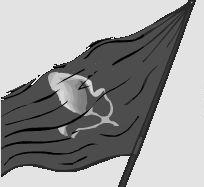 The Communist State of RedCommunist
Embassies: Europe, Germany, Communist International League, Anticapitalist Alliance, Allied States of EuroIslanders, United Socialist Republics, North Africa, India, and The Communist Party of NationStates.
Tags: Democratic, Enormous, Communist, Industrial, Game Player, Socialist, Role Player, Regional Government, and World Assembly.
Regional Power: Very High
USSR contains 147 nations, the 72nd most in the world.
Activity • History • Administration
Today's World Census Report
The Largest Furniture Restoration Industry in USSR
As a region, USSR is ranked 16,706th in the world for Largest Furniture Restoration Industry.
USSR Regional Message Board
Loading...
Small map update.
Icreria pointed out an unmarked Oblast above Oblast 91. This has now been labeled as Oblast 175.
How should I make my private sector get smaller? I know I have to answer issues, but with NS I can never be sure how my choice will affect it
I had that same issue about the desertion thing a week ago. I chose option 4. Where is the option where they would get locked up in the stickade and demoted to private during peaceful times? But, deserting during war time should be death by firing squad.
Because that worked out so well for the British army during WW1...
Im just saying if you look at it, at a soldier's standpoint you woukd understand. Like I said that would only happen, during wartime not peaceful time.
Under certain circumstances I understand it and accept it. However, in WW1 the British Army just ended up shooting hundreds of "deserters" and "corwards" the majority of whom were soldiers that got lost in no-mans land, refused to slowly walk towards enemy machine guns, or had severe PTSD.
That's why they needed to have a proper court martial. Samething happened in Russia. Court Martial is designed to give one a trial and to see if they are guilty or not. But, if someone in a unit or the CO or NCO witnesses someone deserting right in front of their eyes, then they need to be shot for it.
In today's terms. Majority of the militaries of the world are voluntary. Except for some that are conscripted. When a country that goes to war with a voluntary force, every men and women signed up for it and should stick with their commitment that they made. There are combat and non-combat roles.