WA Delegate (non-executive):
The Public Domain of Khanatah (elected )
Founder: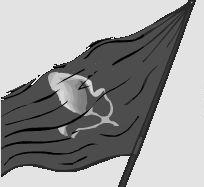 The Communist State of RedCommunist
Embassies: Europe, Germany, Anticapitalist Alliance, Allied States of EuroIslanders, United Socialist Republics, North Africa, India, The Communist Party of NationStates, Union of the World Socialist Republics, Soviet Union, North Korea, Ireland, and USSD.
Tags: Democratic, Communist, Industrial, Game Player, Large, Socialist, Role Player, Anti-Capitalist, Regional Government, and World Assembly.
Regional Power: Very High
USSR contains 84 nations, the 153rd most in the world.
Today's World Census Report
The Most Authoritarian in USSR
World Census staff loitered innocuously in various public areas and recorded the length of time that passed before they were approached by dark-suited officials.
As a region, USSR is ranked 4,406th in the world for Most Authoritarian.
USSR Regional Message Board
Loading...
Pokémon GO!!!!!!!!!!!!!!!!
Well, NOW the streets are crawling with police, at least where I live. Some guy posted on Facebook that he will do the same that happened in Munich here, they are still searching for him.
Wonderful[/sarcasm]. Well, let's hope he doesn't, nor anyone else for that matter, there's been quite enough bloodshed, and propaganda for the AFD this week already.
The Democrats' convention was chaos, every mention of Clinton's name booed. I can only wish them more chaos.
Now is the time for agitation.... Now is the time for communists to speak up and welcome the heartbroken supporters of Bernie. He let down his "revolution", so we must make it ours, and do much more with it than he ever would... The radical left is burning red hot now, the anger is stifling. We need to channel it. Now there's a brand new generation who know what this "democracy" will do for them... Lie and betray them, rob them blind, guilt them to fall to their knees, demand they give up their convictions.
Now's not the time for the American left to hang their head. Now's the time for them to show just how inevitable the plutocrats have made violent revolution.
I wish the best to you americans, the most oppressed people in the western world, i hope for an emancipation of the youth. A rich country without paid leave for maternity is absurd.
Thanks! Excited to be active again.

Would you not need the ticket to enter the stations or go through any sort of pre-boarding gates, similar to how a Metro (or "Oyster" in your traveling case) Card works? Or do trains still do the thing where some dude walks up and down and asks to see your ticket? Then again, there wasn't much verification involved during some train trips i took between London and Paris as far as i can remember.
There are gates at my home station but they keep them open when the ticket office is shut, which on weekends at least is before 8AM and after 6:30PM, Southall station had no gates, its only notable feature being the Hindi translations of the station signs. The trains I went on were a mix of driver only and those with a conductor. On the two trains with a conductor despite passing me multiple times he never actually asked to see my ticket.