WA Delegate (non-executive):
The Public Domain of Khanatah (elected 33 days ago)
Founder: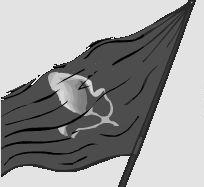 The Communist State of RedCommunist
Embassies: Europe, Germany, Communist International League, Anticapitalist Alliance, Allied States of EuroIslanders, United Socialist Republics, North Africa, India, and The Communist Party of NationStates.
Tags: Democratic, Enormous, Communist, Industrial, Game Player, Socialist, Role Player, Regional Government, and World Assembly.
Regional Power: Very High
USSR contains 164 nations, the 54th most in the world.
Activity • History • Administration
Today's World Census Report
The Most Dedicated Public Healthcare in USSR
The following nations have the most extensive public healthcare facilities.
As a region, USSR is ranked 17th in the world for Most Dedicated Public Healthcare.
USSR Regional Message Board
Loading...
I was born there, but unfortunatly im not entirely Russian, I am by bloodline and birthplace but I live in the US
Comrades,
We, after much internal discussion would like to formally propose or float the idea of convoking a Constitutional Convention so that we as comrades might lay down our governing law of the region and giving life to the Presidium, Supreme Soviet, and Council of People's Commissars. We understand that the region is in transition and there is much to be done but we thought that there would be no problem in maybe to begin the discussion of what we should like to see and what its lines and corners would be. For us the drafting of a constitution for the region, is the logical place to begin.
I agree comrade, I was born in Volgograd,Russia and lived there till about 8 then my mother move to America and my father stayed behind cause he did not like America and hated me moving there, I visit him every other summer and will be moving back in two years to join my cuisine that in the army station in the Volga military district and he served in the Georgian War in South Odessa
British, teaching myself glorious russian
I decided to look up the tag Anti-communist tag for regions. There were so many of them confusing real socialism and communism with dictatorships. I also came upon a capitalist region that was basically imperialist region=libertatem, this is the region that does it. It sad, it really shows capitalism is one step back from imperialism. I'm sorry if this offends anybody. It just I had to point it out.
Comrades, I am very happy that we are a diverse race of people. But we must keep in mind that we must unite under one glorious Red Banner. Agreed?
What are you proposing Commrade?