WA Delegate (non-executive):
The Public Domain of Khanatah (elected )
Founder: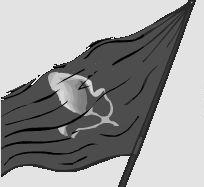 The Communist State of RedCommunist
Embassies: Europe, Germany, Anticapitalist Alliance, Allied States of EuroIslanders, United Socialist Republics, North Africa, India, The Communist Party of NationStates, and Union of the World Socialist Republics.
Construction of embassies with Soviet Union has commenced. Completion expected .
Construction of embassies with North Korea has commenced. Completion expected .
Tags: Democratic, Communist, Industrial, Game Player, Large, Socialist, Role Player, Anti-Capitalist, Regional Government, and World Assembly.
Regional Power: Very High
USSR contains 100 nations, the 132nd most in the world.
Today's World Census Report
The Most Primitive in USSR
Nations were ranked by World Census officials based on the number of natural phenomena attributed to the unknowable will of animal-based spirit gods.
As a region, USSR is ranked 18,313th in the world for Most Primitive.
| | Nation | WA Category | Motto |
| --- | --- | --- | --- |
USSR Regional Message Board
Loading...
Man, these death wave sure are many
As I remember, the issue was about nuclear bombardment of already conquered land. The other options were either to fully, er, associate state (our people welcomes another soviet socialist republic joining us!), either to coup (hello from Prague, 1968), either to purge it with atomics (variant for bloodthirsty warmonger).
Of course you associate the state. Wiping out a whole population for the mistakes of their leaders is beyond insanity.
Warning all socialist nations are under attack by the empire of france including you you must prepare for war
Reichland01 declares a state of emergency. We are comencing with executing all political prisoners & dissidents.
Happy 1st of May to all of you!
Today we celebrate the introduction of the 8-hour working day. We also celebrate the combined struggles of workers, peasants and intelligentsia, for justice, equality, peace and socialism. Hurrah!
Allancia, Hvalfyurden, and Reichland01