WA Delegate (non-executive):
The Union of Soviet Republics of Hvalfyurden (elected 16 days ago)
Founder: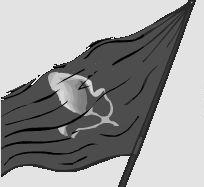 The Communist State of RedCommunist
Embassies: Europe, Germany, Communist International League, Anticapitalist Alliance, Allied States of EuroIslanders, United Socialist Republics, North Africa, India, and The Communist Party of NationStates.
Tags: Democratic, Enormous, Communist, Industrial, Game Player, Socialist, Role Player, Anti-Capitalist, Regional Government, and World Assembly.
Regional Power: Very High
USSR contains 125 nations, the 96th most in the world.
Today's World Census Report
The Most Popular Tourist Destinations in USSR
World Census experts tracked millions of international tourists in order to determine the world's favourite nations to sight-see.
As a region, USSR is ranked 3,544th in the world for Most Popular Tourist Destinations.
USSR Regional Message Board
Loading...
What Hvalfyurden just said prettymuch. That sounds exactly like Klotecnia. Although I wonder if mods could even do anything about his little group he's put together considering he was spoiling an offsite election form...
Anyways, I can confirm that the entry from my nation on the old form is correct, but I'll tg you my ballot anyways.
He's just doing the thing where he begs for forgiveness when there will be consequences for his actions, like he always did. He must have saw that you were gonna report him. Do it any. I think it's in the moderation section of the forum. Start a thread on there and put the stuff in. I'm not sure if that is just for forum moderation though, so read any rules threads first.
Not worth voting. Too much drama and whinning going on
List of all who have been nominated for Elections:

The People's Republic of Hvalzae

The People's Republic of Kazxakromnh

The People's Republic of Zendizxor

The People's Republic of Gaugolia

The Republic of Ninten

The Colony of Rastrania Akatsuki

The Public Domain of Khanatah

The Soviet Socialist Republic of Dudaev

The Socialist Republic of Enclave of Soviet Germany 

The Soviet Republic of Bazookistan

The Soviet Socialist Republic of Communist Bratislavia

The People's Republic of Terricon

The Imperium of Allancia

The Matriarchy of The Northern Stars

The Soviet Socialist Republic of Bratislavskaya
Anyone who has said they don't wish to take part has already been eliminated. Anyone who does NOT wish to take part please make it clear on the RMB as so we are aware. As to everyone who has been nominated and wishes to take part, decided on what you wish to run for, and start preparing a campaign. I say we wait a few weeks before we start campaigning properly (a month at maximum).
Actually, there's a special page for submitting reports. Let's see if I can find it.
I honestly think we should condemn Klotecnia
Salute, comrades!
In the name of the People's Republic of Arioslavia, I'd like to greet you. We're new in the region and we hope to find allies on our way to fulfilment of Communist ideas of equality, social justice, and secularism. Arioslavia wishes to mantain friendly relations with everyone.
Long live the Revolution! Workers of the world, unite!
Yes, those governmental positions are very important, but is it ok to have a parliamentary body, like a council of 5-10?
I will let you all decide that. I am merely the vote-hoster, as I'm the only nation in the USSR whom cannot participate in the vote, so therefore I shall host it. I'd say ask RedCommunist about what he wants you all to do, after all he's the only one with access to the factbook.