WA Delegate (non-executive):
The Public Domain of Khanatah (elected )
Founder: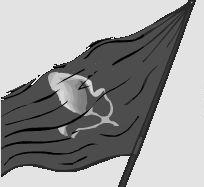 The Communist State of RedCommunist
Embassies: Europe, Germany, Anticapitalist Alliance, Allied States of EuroIslanders, United Socialist Republics, North Africa, India, The Communist Party of NationStates, Union of the World Socialist Republics, Soviet Union, and North Korea.
Tags: Democratic, Enormous, Communist, Industrial, Game Player, Socialist, Role Player, Anti-Capitalist, Regional Government, and World Assembly.
Regional Power: Very High
USSR contains 107 nations, the 121st most in the world.
Today's World Census Report
The Most Compassionate Citizens in USSR
Exhaustive World Census tests involving kittens revealed the following nations to be the most compassionate.
As a region, USSR is ranked 1,950th in the world for Most Compassionate Citizens.
| | Nation | WA Category | Motto |
| --- | --- | --- | --- |
USSR Regional Message Board
Loading...
So what do you guys think about Ronald Reagan??
I don't know, 14th of June is already pre-occupied with "Dog Valentine day" here in Ilnovryst
I know Im late but. Dont trust actors, ever. Especially if they get into politics.
Guess who's back from Europe...?
Well, their job is to be someone that they are not in front of public and camera. So it's go without saying that they are not the most trustable person in politics.
What I find even more suprizing is that people were naive enough to fall for his "charm"