WA Delegate (non-executive):
The Stratocratic Republic of Soviet Sovereignty (elected 18 days ago)
Founder: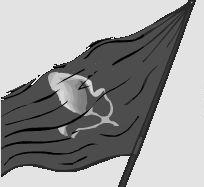 The Communist State of RedCommunist
Embassies: Europe, Germany, Communist International League, Anticapitalist Alliance, Allied States of EuroIslanders, United Socialist Republics, North Africa, India, and The Communist Party of NationStates.
Tags: Democratic, Enormous, Communist, Industrial, Game Player, Socialist, Role Player, Regional Government, and World Assembly.
Regional Power: Very High
USSR contains 128 nations, the 83rd most in the world.
Activity • History • Administration
Today's World Census Report
The Best Weather in USSR
The following nations were determined to have the best all-round weather.
As a region, USSR is ranked 1,927th in the world for Best Weather.
USSR Regional Message Board
Loading...
The Klotecnian government in such case will be in chaos as well as the whole country.
Salehdinezan is sending the blueprints of Holy Mosque of Saleh Islam built in our capitol Babylon City.
We are sending also a small group with engineers and some of the best builders to aid you on your plan.
This is a good time to start talking about making a religious union between the islamic churches of ussr.
We shall arrange a meeting to discuss more about it.
Messi isnt tall and he earns millions dont worry.
I here by claim this land as part of Nintens Vastly growing nation! I shall call it the Ninten Isles!
*Kicks you then runs away*
you are the reason we raised the military fund in our nation
Thank you for telling me that, feel like a hero. *realizes it was raised for protection against me*
There will be a meeting in Iklonentov with Commissar of Foreign Affairs Obredov Lomistrevar, Chief Imam Benet al-Khalidi and other Imams of mosques across Klotecnia.
Sultan Hassan Salehdinezan is invited to the meeting in Iklonentov. There will be a discussion on maintenance of other mosques as well as the Saphzontskh mosque construction. The Islamic Association of Klotecnia (IAK) is open to donations of copies of the Quran from Salehdinezan. IAK are currently making translated copies of the Quran both in Klotecnian and Arabic.
The Klotecnian government has stated that "Klotecnian Muslims are able to use their normal passports for the hajj pilgrimage to Mecca" but the passports will be given a stamp certifying their hajj pilgrimage.
The government has also stated that there will be Sharia (Islamic) courts available for settling family or inheritance issues of Muslims.
We will also have an emergency talk as to prevent any Klotecnians from travelling to Iraq or Syria to join Islamic State (IS). Chief Imam Benet al-Khalidi has stated that he does not and will not recognise the jihadist organisation.
"IS has given a false reflection of our religion, Islam is meant to have peace among the Ummah and other communities not war" states al-Khalidi.
Rumors flood several Sovereignty based, international televised news outlets, over an important state press conference to take place in response to Renbokia's executions.