WA Delegate (non-executive):
The Public Domain of Khanatah (elected )
Founder: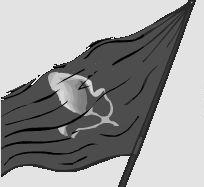 The Communist State of RedCommunist
Embassies: Europe, Germany, Communist International League, Anticapitalist Alliance, Allied States of EuroIslanders, United Socialist Republics, North Africa, India, and The Communist Party of NationStates.
Tags: Democratic, Enormous, Communist, Industrial, Game Player, Socialist, Role Player, Anti-Capitalist, Regional Government, and World Assembly.
Regional Power: Very High
USSR contains 112 nations, the 104th most in the world.
Today's World Census Report
The Most Devout in USSR
World Census experts polled citizens from nations worldwide to determine which seemed to be the most religious.
As a region, USSR is ranked 7,195th in the world for Most Devout.
USSR Regional Message Board
Loading...
Well, bollocks. Just saw the news that Turkey has shot down a Russian fighter jet involved in Syria.
Let's hope the politicians can keep a cool head so this doesn't go from bad to worse.
The Turks claim that the plane was trespassing in their airspace and continued to do so after 10 warnings in the span of five minutes. So they shot it down. The Russians on the other hand, claim that the plane was in Syrian airspace and that it was not violating Turkish airspace.
Classic.
Enclave of Soviet Germany, Allancia, StalkKer Federation, and Hvalfyurden
The Ottoman Empire, erm, Turkey, hasn't been the same since Ataturk died.
Are any of you outcast by your peers?

No at work I'm viewed as quirky but still accepted and socially I hang around with like minded people
Might not agree on everything with everyone but I normally strive to find common ground with everyone I meet
I usually hang out with people who are either apathetic to politics, or Socialists to some extent as well. Most people whom I know think I'm weird, but I usually am the most humorous person in my social groups.
I have been my entire life. Especially at work. Its like people see me as an entirely different species, and they never really interact with me.

I work for the railway with trains speeding around everyone I work with is a little odd in their own way
Maybe people are just too uptight where you work