WA Delegate (non-executive):
The Soviet Socialist Republic of Communist Bratislavia (elected 15 days ago)
Founder: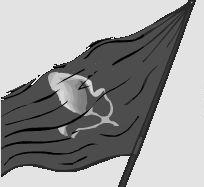 The Communist State of RedCommunist
Embassies: Europe, Germany, Communist International League, Anticapitalist Alliance, Allied States of EuroIslanders, United Socialist Republics, North Africa, India, and The Communist Party of NationStates.
Tags: Democratic, Enormous, Communist, Industrial, Game Player, Socialist, Role Player, Regional Government, and World Assembly.
Regional Power: Very High
USSR contains 140 nations, the 71st most in the world.
Activity • History • Administration
Today's World Census Report
The Longest Average Lifespans in USSR
Nations ranked highly have lower rates of preventable death, with their citizens enjoying longer average lifespans.
As a region, USSR is ranked 1,373rd in the world for Longest Average Lifespans.
USSR Regional Message Board
Loading...
I've had it about four times in a row in the past few days.
I haven't got any repetetive issues. I kinda can't, considering my issues are full (5) and i never bother answering them.
Stopped repeating now, but that was weird, I ignored it twice, and answered it the other two times.
Check my national happenings:
9 hours ago: Following new legislation in Bratislavskaya, voting is compulsory.
15 hours ago: Bratislavskaya lodged a message on the USSR Regional Message Board.
17 hours ago: Bratislavskaya voted for the World Assembly Resolution "Child Pornography Ban".
21 hours ago: Bratislavskaya lodged a message on the USSR Regional Message Board.
21 hours ago: Following new legislation in Bratislavskaya, voting is voluntary.
Ninten News update:
•Ninten Military develops a new Type of missile with the Element they found on Delfino its explosion is smaller than an atomic bomb but still has the same deadly radiation
•after Months of secrecy Ninten makes a moon base On the moon that will house 150,000 Soldiers
My economy has dropped. I am now in a depression.
In Iklonentov on 20 July 2014, pro-democracy (anti government) demonstrations started and turned violent after riot police began firing tear gas and rubber bullets at mass crowds.
Thousands of people rallied through Iklonentov as part of the demonstration and thousands more joined.
On orders by Supreme Leader Volodynir Mirkov, martial law has been declared, the military was deployed and just recently began firing live rounds at protesters.
wait wait wait, is this the Klotecnian Civil War all over again?
As the result of the crackdown, it has estimated that 1,000 demonstrators were killed and tens of thousands others injured when the military fired live rounds.
Shortly after, the Free Klotecnian Democratic Movement (FKDM) has launched an uprising against the Klotecnian government which then led to civil war.
The FKDM not only accused the Klotecnian Communist regime but also its allies.
And also militants linked to the FKDM detonated a car bomb in Soledstad, killing 10 people and injuring hundreds of others.
The Klotecnian government also feared that like in the First and Second Klotecnian Civil War, the conflict will spread over into neighbouring countries.