WA Delegate (non-executive):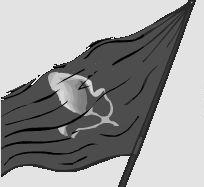 The Communist State of RedCommunist (elected 2 days 8 hours ago)
Founder: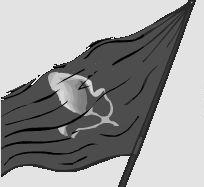 The Communist State of RedCommunist
Embassies: Europe, Germany, Communist International League, Anticapitalist Alliance, Allied States of EuroIslanders, United Socialist Republics, North Africa, India, and The Communist Party of NationStates.
Tags: Democratic, Enormous, Communist, Industrial, Game Player, Socialist, Role Player, Regional Government, and World Assembly.
Regional Power: Very High
USSR contains 129 nations, the 81st most in the world.
Activity • History • Administration
Today's World Census Report
The Most Average in USSR
World Census staff took time out to pay tribute to those most overlooked of nations: the determinedly average.
As a region, USSR is ranked 16,315th in the world for Most Average.
USSR Regional Message Board
Loading...
The rulers of the USSR were bourgeoisie, rich and elite.
Good observation, tell me how this is a good practice of a Communist theory?
Well you are ceartainly a troll if I've ever seen one.
Also Edward Khil has been dead for sometime.
Anyhow, I have returned from my little excursion in Southern United States and back in the Midwest. I should probably ask for some kind of update on everything that has happened in the last two weeks.
Sorry I wasn't active for the past few days.
I'm in capitalist territory, Singapore to be precise.
That depends on which Ideology of Communism you are talking about.
Klotechnia's 3rd civil war RP and the region's decreasing population.
News on the Third Klotecnian Civil War
- Klotecnian anti-aircraft missiles have brought down a number of Bratislavskayan planes.
- Homosexuality has been legalised.
- Klotecnian Commissariat of Foreign Affairs Obredov Lomistrevar has accused the Bratislavskayan government of 'waging war against the people of Klotecnia and warmongering'.
Recent Update
Klotecnian troops have captured the main FKDM city Asdanarik, Deritnyk Oblast after an offensive was conducted, ending the Third Klotecnian Civil War.
The leader of the Free Klotecnian Democratic Movement Danilik Benekov has been arrested and put on trial at a military tribunal, he is charged with treason and many other crimes.
Bratislavskayan officials have been released after being detained by military police.
Anti aircraft missile launchers at air bases have defended and shot down many Bratislavskayan fighters and most of the bases suffered only minor damage.
Supreme Leader Volodynir Mirkov has stated that 'Klotecnian forces have withdrawn from Bratislavskaya and so should the Bratislavskayans'. The New Terriconian government has condemned and accused Bratislavskaya of warmongering.
-The Bratislavskayan government states "not only did we give Klotecnia fair chance to stand down, but we are the ones in the right. A terrorist dictatorship that represses it's own people, and wages war against those who wish for elections and freedom of speech has no place in the USSR, and certainly has no right to call itself a Peoples Socialist Republic".
- Bratislavskayan military officials have stated that "They say we wage war on the people. We have conducted precision strikes on military targets away from populated area's, and have caused zero civilian casualties. Compare this to their offensive against the FKDM. They marched through cities, flattening them in the process. This has happened more than once, and will continue to happen until the Klotecnian terrorist dictatorship is bought to a stop."
- Four Klotecnian embassy staff have been charged with "conspiring to commit a act of terrorism" following the discovery of trucks and explosives in the Klotecnian embassy in Leninskaya. All other civilian staff have been released from custody and flown back to Klotecnia.
- Bratislavskayan ships fire SSM's (Surface to Surface Missiles) at Klotecnian SAM sites. This destroys the only remaining threat to Bratislavskayan aircraft other than the Klotecnian aircraft themselves. Klotecnia is now unable to shoot down Bratislavskayan aircraft from the ground.
- After that Bratislavskayan aircraft continued the assault. This destroys nearly all of the Klotecnian air force save for less than ten aircraft. The Bratislavskayan Navy lost only seven of it's forty aircraft deployed to the Klotecnian coast.
- Bratislavskaya again demands that the terms of the USSR Agreement of Friendship and Cooperation are met by Klotecnia. This is a final request before even more dramatic actions are taken.
I didn't say that. Well, I guess I can forgive considering I haven't been here for two weeks instead of everyday like I usually am.

The People's Federation of New Terricon has decided to remain neutral in the conflict for the time being. We will not compromise any relations that we have built with the USSR. The Terriconian Ministry of Foreign Relations has sent a strongly worded letter to both Bratislavskaya and Klotecnia to find common ground as soon as possible in this conflict.
Also you legalized homosexuality I see. Go you!