WA Delegate (non-executive):
The Stratocratic Republic of Soviet Sovereignty (elected 98 days ago)
Founder: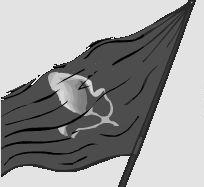 The Communist State of RedCommunist
Embassies: Europe, Germany, Communist International League, Anticapitalist Alliance, Allied States of EuroIslanders, United Socialist Republics, North Africa, India, and The Communist Party of NationStates.
Tags: Democratic, Enormous, Communist, Industrial, Game Player, Socialist, Role Player, Regional Government, and World Assembly.
Regional Power: Very High
USSR contains 149 nations, the 77th most in the world.
Activity • History • Administration
Today's World Census Report
The Largest Public Transport Department in USSR
World Census experts captured, tagged, and released buses in order to identify which nations have the largest public transportation systems.
As a region, USSR is ranked 19th in the world for Largest Public Transport Department.
USSR Regional Message Board
Loading...

The sky is getting so dark I can't even see Bratislavskaya anymore........
I meant among humans and I wasn't being homophobic I'm just saying that you can't procreate in that circumstance...
Ever heard of the phrase "When you're in a hole, stop digging"? It's in reference to that.

Comrade, do you know this?
The Soviets dug the Kola Superdeep borehole that is 40,230 ft (7 miles) under the Earth and they stopped digging as it can cause a major disaster if they dug further down.
And in Australia before digging anyway, you have to dial a number about your location and see if there are any pipes etc.
What's with you and Australia? And I have to do the same, but I live in Connecticut, United states. We have to get permission from our town to dig 1ft or more into the ground.
It's where he lives. And I imagine it's the same pretty much anywhere people actually care if you dig a hole, atleast in the first world.