WA Delegate (non-executive):
The Revolutionary Communists of Enclave of Soviet Germany (elected )
Founder: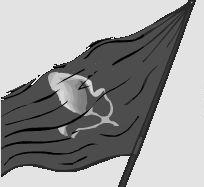 The Communist State of RedCommunist
Embassies: Europe, Germany, Anticapitalist Alliance, Allied States of EuroIslanders, United Socialist Republics, North Africa, India, The Communist Party of NationStates, Union of the World Socialist Republics, Soviet Union, North Korea, Ireland, Greater Reformed Soviet Union, The Internationale, and The Communist Bloc.
Tags: Large, Role Player, Regional Government, Socialist, World Assembly, Industrial, Democratic, Anti-Fascist, Game Player, Communist, and Anti-Capitalist.
Regional Power: Very High
USSR contains 97 nations, the 134th most in the world.
Today's World Census Report
The Least Corrupt Governments in USSR
World Census agents tempted government officials with financial and other inducements to bend the rules and recorded how often their proposals were declined.
As a region, USSR is ranked 16,777th in the world for Least Corrupt Governments.
USSR Regional Message Board
Loading...
I already feel more at home.
Europe was a great place, just got a bit bored after a while though :/
Goodbye, Poulaka. Goodbye New Nordic Union. Goodbye Outer Sparta.
Yep, I hope it will be worth it, hey?
These message boards are suspiciously quiet
*tumbleweed*
Yep I'm guessing they are all actually being productive.
Unlike you and me?
Sod it. Work is for the not me xD
XD. Just got back from work.
I run on (English) schooltime, so at least I know when I have to suffer and when I don't xD