WA Delegate (non-executive):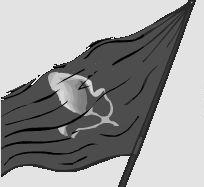 The Communist State of RedCommunist (elected 33 days ago)
Founder: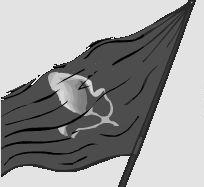 The Communist State of RedCommunist
Embassies: Europe, Germany, Communist International League, Anticapitalist Alliance, Allied States of EuroIslanders, United Socialist Republics, North Africa, India, and The Communist Party of NationStates.
Tags: Democratic, Enormous, Communist, Industrial, Game Player, Socialist, Role Player, Regional Government, and World Assembly.
Regional Power: Very High
USSR contains 128 nations, the 84th most in the world.
Activity • History • Administration
Today's World Census Report
The Rudest Citizens in USSR
World Census experts telephoned citizens from all nations at just before dinner time, in a study to determine which populations were the rudest.
As a region, USSR is ranked 15,706th in the world for Rudest Citizens.
USSR Regional Message Board
Loading...
Sure!! *Pulls out Contract* Sign here!!!
*signs contract* *shakes hand*
The People's Republic of Rodalvia and The United Socialist States of Tryarnia are now allies! May your nation prosper comrade.
Thank you for your alliance!!
For all the new ones, check out a treaty that alot of us have signed.
We agree to everything except the Rublee rule. Weve seen in rl that having a same coin with someone else is disaster like EU with euro , we cant trust even our brothers to print our currency and believe that each country shall have a central bank printing its own currecy which grants its independance.
We can agree to moral issues, to defensive pacts and solidarity but dont want to have a common coin with the Union because weve seen the evil thing Germany is doing to Europe and its banks to Germany.
Where is the USSR Rublee printed, the Salehdinezan officer asks?
Political Values
Progressivism 67.5
Socialism 81.25
Tenderness 62.5
Your test scores indicate that you are a tender-minded progressive; this is the political profile one might associate with a university professor. It appears that you are tolerant towards religion, and have a compassionate and sympathetic attitude towards humanity in general.
Your attitudes towards economics appear socialist, and combined with your social attitudes this creates the picture of someone who would generally be described as a humanist.
To round out the picture you appear to be, political preference aside, a sensible radical egalitarian with several strong convictions.
This concludes our analysis; we hope you found your results accurate, useful, and interesting.
Tryarnia you should do a factbook about your nation's police force
All Peoples' Ruble nations print and mint Peoples' Rubles, to a level agreed by all Peoples' Ruble nations. This means no one nation prints a ridiculous amount, or has control over all Peoples' Ruble production. The first place to print Peoples' Rubles was the Leninskaya mint (OOC: I came up with the original idea).
Bratislavskaya, when will you add my nation on map of CCCP aka USSR?