WA Delegate (non-executive):
The Public Domain of Khanatah (elected )
Founder: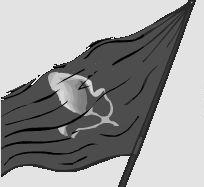 The Communist State of RedCommunist
Embassies: Europe, Germany, Communist International League, Anticapitalist Alliance, Allied States of EuroIslanders, United Socialist Republics, North Africa, India, and The Communist Party of NationStates.
Tags: Democratic, Enormous, Communist, Industrial, Game Player, Socialist, Role Player, Anti-Capitalist, Regional Government, and World Assembly.
Regional Power: Very High
USSR contains 120 nations, the 91st most in the world.
Today's World Census Report
The Largest Trout Fishing Sector in USSR
As a region, USSR is ranked 17,495th in the world for Largest Trout Fishing Sector.
USSR Regional Message Board
Loading...
Of course, I'll add you with the next update.
Comrade Bratislavskaya, could you then also update my flag on the map? Furthermore, in accordance with what is explained in the text beneath the map, could I apply for oblast extension? I would prefer to extend my territory to include oblast 32. If you don't mind, I will then also annex oblast 16, which is then totally enclosed by my land.
Thanks in advance! Long live the Socialist Motherland!
I had sent a telegram awhile back to you Bratislavskaya about the oblast 167 for my nation, just asking for either conformation or just a response in general, thank you.
Comrade Bratislavskaya,
I would like to get oblast' 158. Is it possible?
Greeting sleeping comrades! :)
How's our USSR?
Well I better get going now, there are a lot of regions out there waiting for me. :)
Bye comrades. ;-;
You can not even fathom how rekt I am.
Yeah, you are, aren't you?