WA Delegate (non-executive):
The Stratocratic Republic of Soviet Sovereignty (elected 140 days ago)
Founder: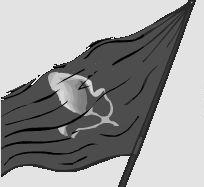 The Communist State of RedCommunist
Embassies: Europe, Germany, Communist International League, Anticapitalist Alliance, Allied States of EuroIslanders, United Socialist Republics, North Africa, India, and The Communist Party of NationStates.
Tags: Democratic, Enormous, Communist, Industrial, Game Player, Socialist, Role Player, Regional Government, and World Assembly.
Regional Power: Very High
USSR contains 140 nations, the 75th most in the world.
Activity • History • Administration
Today's World Census Report
The Largest Public Transport Department in USSR
World Census experts captured, tagged, and released buses in order to identify which nations have the largest public transportation systems.
As a region, USSR is ranked 20th in the world for Largest Public Transport Department.
USSR Regional Message Board
Loading...
Don't they call global warming climate change now?
Same thing. Climate change at current is one of the biggest problems facing humanity, and needs to be dealt with fast. Last year the UN issued a report saying that if carbon emissions etc weren't massively cut by 2100 we will have done irreversible damage to the planet. Having a revolution is all well and good, but we need a habitable planet to have the revolution on. Global Capitalism is one of the biggest contributors to climate change. The fact that it is cheaper to destroy the environment in pursuit of profits is a major factor.
No. Both terms have been around since at least the 70s and describe different things. There's a WAY better description of this for example on the NASA website, but basically global warming = temperature, climate change = climate. Basically it's actually a cause and effect thing where climate change is the negative effect of global warming.
http://www.nasa.gov/topics/earth/features/climate_by_any_other_name.html
Klotecnian Update
Supreme Leader Nesludinu Mirkov has passed 'Militarism Act 2015' which means that the size of the People's Armed Forces (army, airforce, navy) will be increased in order to strengthen up defence from any potential enemies. Arms and military technology manufacturing has resumed as of the Act. Nuclear and chemical weapons have been safely destroyed.
The Klotecnian government also proposes the 'Soviet Weapons Non-Proliferation Treaty' (SWNPT). It will require all nations whom signed the treaty to dispose any possessed WMDs (Weapons of Mass Destruction) that include nuclear, chemical, biological and/or radiological. It is suggested that the SWNPT be included in the USSR Treaty of Friendship and Cooperation.
Uhh, can anyone create a coat of arms for Bohenwarsk?
Soviet Weapons Non-Proliferation Treaty
Can I join please comrade? :)
"Animal Farm" fits more into the situation under Kerenski than under Stalin...
Also, your statement about 1984 is pretty anti-communist. 1984 is about the dangers of a police state, not about "toltalitarian ideology". The theory of "Totalitarianism" was made up during the Cold War, to be able to compare Stalinism and Fascism. Also, there were no pro-stalinist successors of the USSR, so what do you mean?

Its a book on a dystopian future. Has anyone here read A Clockwork Orange? I've gotta read them all...