WA Delegate (non-executive):
The Public Domain of Khanatah (elected )
Founder: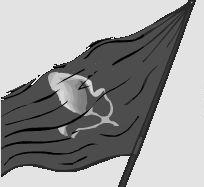 The Communist State of RedCommunist
Embassies: Europe, Germany, Anticapitalist Alliance, Allied States of EuroIslanders, United Socialist Republics, North Africa, India, and The Communist Party of NationStates.
Tags: Democratic, Communist, Industrial, Game Player, Large, Socialist, Role Player, Anti-Capitalist, Regional Government, and World Assembly.
Regional Power: Very High
USSR contains 102 nations, the 128th most in the world.
Today's World Census Report
The Largest Soda Pop Sector in USSR
As a region, USSR is ranked 18,626th in the world for Largest Soda Pop Sector.
USSR Regional Message Board
Loading...
And how exactly is that going to bring this region back to its former glory? I think it's the case in all regions >100 nations that there are only 10-15 people who are active on the regional message board and getting really involved with the region.
I'm wondering why so many people apply for the USSR and then leave for other regions within 24 hours after arrival. That's, I think, where we can make substantial gains: how are we going to retain those people? Not by sending them to re-education camps, for sure?

Re-education camps it is.
Does anyone think its possible that the region is dying because nation states is dying?
There are still some very active regions, some that are smaller than ours. I'd prefer a page or two of activity over a day than over a few hours though, I feel I would miss out on a lot.
NS is certainly still active. Just a little while ago, it got a huge member increase.

Seconded. I can't be on constantly, and seeing forty new RMB posts each time that I log in is kind of annoying.
What do other people think about the news of the new census system on NS? Since before now I had manually tracked my statistics every once in awhile, seems like a huge time saver for me.
If it bothers you to see so many rmb posts. Just click on the region icon then click on your nations flag. The notification will go away.
I don't think that's what's bothering him.
I have the same problem, I want to keep track of what's happening on the RMB, but that's difficult if too many posts come in a short time
Korskha, Ilnovryst, and Soviet Polsol
Speak of the devil, someone new!