WA Delegate (non-executive):
The Union of Soviet Republics of Hvalfyurden (elected 37 days ago)
Founder: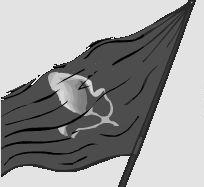 The Communist State of RedCommunist
Embassies: Europe, Germany, Communist International League, Anticapitalist Alliance, Allied States of EuroIslanders, United Socialist Republics, North Africa, India, and The Communist Party of NationStates.
Tags: Democratic, Enormous, Communist, Industrial, Game Player, Socialist, Role Player, Anti-Capitalist, Regional Government, and World Assembly.
Regional Power: Very High
USSR contains 128 nations, the 97th most in the world.
Today's World Census Report
The Highest Drug Use in USSR
World Census experts sampled many cakes of dubious content to determine which nations' citizens consume the most recreational drugs.
As a region, USSR is ranked 8,877th in the world for Highest Drug Use.
USSR Regional Message Board
Loading...

You could try Crunchyroll.com
It's how I watched most of AoT in my downtime, and I'll leave a link right to it for you.
http://www.crunchyroll.com/attack-on-titan
It seems it requires downloading. As I'm on my phone, this will probably not be case if I use a computer.
Thanks!
He died a martyr for the Communists around the world and especially the ones seeking liberation from the Ukrainian Facsist regime. May he pass on into the after life knowing he will be a symbol of freedom for many and will live on in the hearts of people for ages.
*Sigh* We keep bringing the reality of life into a mere game... humans are horrifyingly annoying yet cunning creatures.
I'm assuming you're talking about NationStates.

Last time I used it on PC, no downloads required.
The only thing that might be irritating, is (On personal experience) if you have to sign-up
to watch past a certain point in the show.
Candidate of the conservative party PIS wins president's elections in Poland - which means at least 5 years of further de-communisation, Catholic clericalism, as well as ruining Poland's relations with neighbours, especially with Russia. Hell, my nation is so dumb... It always was :(
Join the "ruled by Conservatives" club Comrade.

Rather by reactionaries. It's highly probable that one of the newly-elected president's advisors will be a man who claims that Catholic bishops should take a seat in Senate and that we should have a 'dictature of Gospels'...
On the other hand, in Poland we have no choise. Ruling party is 'moderate' centre-right with conservative tendencies, major opposition party is national conservative, left-side doesn't exist.