WA Delegate (non-executive):
The Public Domain of Khanatah (elected )
Founder: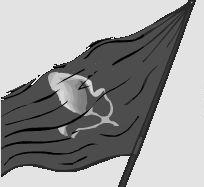 The Communist State of RedCommunist
Embassies: Europe, Germany, Communist International League, Anticapitalist Alliance, Allied States of EuroIslanders, United Socialist Republics, North Africa, India, and The Communist Party of NationStates.
Tags: Democratic, Enormous, Communist, Industrial, Game Player, Socialist, Role Player, Anti-Capitalist, Regional Government, and World Assembly.
Regional Power: Very High
USSR contains 110 nations, the 108th most in the world.
Today's World Census Report
The Highest Police Ratios in USSR
Nations ranked highly have large numbers of police or other law enforcement officials compared to the number to citizens.
As a region, USSR is ranked 1,201st in the world for Highest Police Ratios.
USSR Regional Message Board
Loading...
Is that zombie thing gonna happen again
I completely forgot about that. It's an annual Halloween thing, so it will.

Yes.
Wait, we have a map? And we can get a spot on one?
The person who makes it and updates it is often absent, so don't expect anything soon.
I just want a spot on the map because I can't add my map to my Factbook without my location on there...
Did you really not know that? Lol
I noticed it right when I got here...
Honestly, not many people seem to be on the map, considering the history of the USSR.
I feel you. I had the same problem for a good long while. Just be patient, they'll get around to it if you send them a telegram.
Already sent one...Hopefully it'll come in quickly...
Guess i'm blind then ladies and gentleman, but yeah, i didn't notice that.
Most God forsaken in the region woo
Don't bring your imaginary sky friends to this nation
Jk believe what you want just don't expect me to join in with the chanting and telling other people that their imaginary friend is wrong
Enclave of Soviet Germany, Korskha, Hvalfyurden, and Ilnovryst