WA Delegate (non-executive):
The Stratocratic Republic of Soviet Sovereignty (elected 48 days ago)
Founder: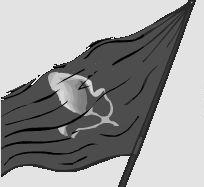 The Communist State of RedCommunist
Infection Rate: 73.6% (86.38 billion infected, 30.96 billion survivors)
Cure Status: Some early promising results
Infection Status: 20.9 Contagious
Embassies: Europe, Germany, Communist International League, Anticapitalist Alliance, Allied States of EuroIslanders, United Socialist Republics, North Africa, India, and The Communist Party of NationStates.
Tags: Democratic, Enormous, Communist, Industrial, Game Player, Socialist, Role Player, Regional Government, and World Assembly.
Regional Power: Very High
USSR contains 132 nations, the 79th most in the world.
Activity • History • Administration
Today's World Census Report
The Largest Manufacturing Sector in USSR
As a region, USSR is ranked 16,293rd in the world for Largest Manufacturing Sector.
USSR Regional Message Board
Loading...
Because Icreria is in the WA they think I have a WA puppet, and they have sent me a telegram telling me to "rectify the situation". How do I rectify the situation?
He might be confused over the presence of
The Soviet Socialist Republic of Communist Bratislavia
They're not the same player.
It's because Icreria is a WA nation and I logged into it on my PC (as I said I would look after it for a friend), the WA thinks I have 2 WA nations which is against the rules. Will I have to leave the WA?
Your friend may not like it but I'd drop Icreria from the WA immediately. I misread your post, sorry.
Explain the situation to him when he takes the nation back, and inform him if he wants to be in the WA he will likely need to make a new puppet.
When you nationsit for friends its best to make sure they resign before you login at all, so if you have a WA nation this mistake doesn't happen. Then they can easily reapply once they're in control of the nation again, or actually they can apply again right away after resigning, they just shouldnt accept WA admission until they get back. Otherwise you risk not being able to use WA status on both nations. For a careless, and easily avoidable mistake.
Kriff happens though. At least they were nice enough to let you solve it on your own.
I resigned myself. He hardly uses the WA so he may quit and I rejoin or something.
TZES Priority-
The Where's Waldo of Zombie Dude
Hoarding zombies, hasn't used em yet. don't let him.
I don't get the whole zombie mini-game, but I have cure nukes so where do I shoot em?
Hit Koronov for me. When hes back at 1bil we'll go through Cuba, Jon4de, and coolhand. Trying to get all top researchers to 1bil
I guess as a counter troll, I can use Koronov to rob zombie horders of any survivors(I accidentally cure them sometimes) so we dont have to worry about them having zombies next update.