WA Delegate (non-executive):
The Public Domain of Khanatah (elected )
Founder: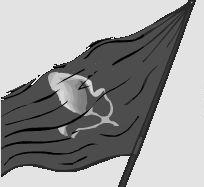 The Communist State of RedCommunist
Embassies: Europe, Germany, Anticapitalist Alliance, Allied States of EuroIslanders, United Socialist Republics, North Africa, India, The Communist Party of NationStates, Union of the World Socialist Republics, Soviet Union, and North Korea.
Tags: Democratic, Communist, Industrial, Game Player, Large, Socialist, Role Player, Anti-Capitalist, Regional Government, and World Assembly.
Regional Power: Very High
USSR contains 99 nations, the 142nd most in the world.
Today's World Census Report
The Most Advanced Public Transport in USSR
World Census experts captured, tagged, and released trains in order to identify which nations have the most extensive, well-funded public transportation systems.
As a region, USSR is ranked 923rd in the world for Most Advanced Public Transport.
| | Nation | WA Category | Motto |
| --- | --- | --- | --- |
USSR Regional Message Board
Loading...
Does any other political group use armbands other Nazis? I think political armbands are neat and would like to design some of my own but I need more inspiration, however I've found that not many factions have used Armbands can someone give examples of other groups that have used them?
France? As in the Nation thats know for Surrendering?

Volunteer militia in USSR wore a kind of red armbands. But I guess, it wasn't about politics.
For all over the 20 century it was shirt displaying political radicallity. Brown shirts in Germany, blue shirts in Ireland and falangist Spain, black shirts in Italy and Russian Empire, silver shirts in USA...
I'll pass. As of a few days ago I decided to start shrinking the defense budget
Actually, all groups used to do that. It would've been logistically difficult to make that many uniforms, so they just used armbands; in Germany, the Commies used red ones, the Reactionaries white ones (color of Monarchism)
Careful, French partisans are nothing to laugh at. Ask the Nazis.
In this case you may ask nazis about yugoslavian or belorussian partisans. I asure you, they'l immediately forget about french ones.