WA Delegate (non-executive):
The Stratocratic Republic of Soviet Sovereignty (elected 171 days ago)
Founder: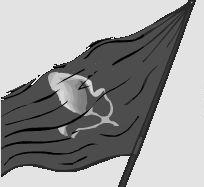 The Communist State of RedCommunist
Embassies: Europe, Germany, Communist International League, Anticapitalist Alliance, Allied States of EuroIslanders, United Socialist Republics, North Africa, India, and The Communist Party of NationStates.
Tags: Democratic, Enormous, Communist, Industrial, Game Player, Socialist, Role Player, Regional Government, and World Assembly.
Regional Power: Very High
USSR contains 134 nations, the 83rd most in the world.
Activity • History • Administration
Today's World Census Report
The Largest Manufacturing Sector in USSR
As a region, USSR is ranked 17,621st in the world for Largest Manufacturing Sector.
USSR Regional Message Board
Loading...
See Nazi Germany for why this is not the case.
Nazi Germany made a bad name for a good concept. They were not socialists, they merely used the name to hide their true dictatorial beliefs
Well, that was what I was talking about. But, you see, National Socialism is associated with Fascism now, and Fascism in state power is "the openly terroristic dictatorship of the most reactionary, most chauvinistic elements of monopole capital" (G. Dimitroff)... so "National Socialism" is associated with the most extreme form of Capitalist dictatorship now.
I am a national Socialist, yet it is till socialism, not fascism. Confirmed.
As Comrade Enclave said: National Socialism is now the name for a form of Fascism, not socialism. Even then, nationalism to the extent most nationalists practise it is a no no for the internationalist communist movement.
Communists are never nationalists. Internationalist Patriotism is our right and duty, but in the end, class interests are all that matters.
That guy left for Nazi Europa
I doubt accounts that depart to Nazi regions are the true worry, it's the accounts created to remain in Communist regions that are truly Nazis.