WA Delegate (non-executive):
The Public Domain of Khanatah (elected )
Founder: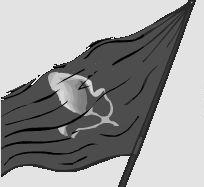 The Communist State of RedCommunist
Embassies: Europe, Germany, Communist International League, Anticapitalist Alliance, Allied States of EuroIslanders, United Socialist Republics, North Africa, India, and The Communist Party of NationStates.
Tags: Democratic, Enormous, Communist, Industrial, Game Player, Socialist, Role Player, Anti-Capitalist, Regional Government, and World Assembly.
Regional Power: Very High
USSR contains 123 nations, the 94th most in the world.
Today's World Census Report
The Lowest Unemployment Rates in USSR
World Census experts studied the ratings of daytime television chat shows to determine which nations have the lowest rates of unemployment.
As a region, USSR is ranked 3,498th in the world for Lowest Unemployment Rates.
USSR Regional Message Board
Loading...
This is the aformentioned map remake:
http://korskhovite.deviantart.com/art/Map-of-Korskha-556785672?ga_submit_new=10%253A1440794290
And a template for the uniform design. I'm curious if it turned out well, if so I'll use this style for my nation. There is also a simple colored version on there:
http://korskhovite.deviantart.com/art/Base-Female-Dress-Uniform-556783948
Khanatah, Arioslavia, and Soviet Polsol
LONG LIVE HOLY EMPIRE OF PEARLER JEW,COMMUNSIM AND SOCILISIM
Very nice! Especially that uniform base. There is an existing, and active Pixel Art Uniform Community on Deviantart already, with three of four bases going around, all of which are 2D affairs, but are fairly easy to work off. Although your's looks like it would be harder to modify, it does look very, very good. Especially compared to other attempts from the Pixel Art Community to go 3D:
http://tounushifan.deviantart.com/art/Midi-Scale-Men-Tounushifan-Base-521999259
Korskha, Reapera, and Pearl Empire communist socialist capital
Those are some spectacular uniforms! And the nation of Reapera loves the map!
Thanks a lot comrade! I actually got the idea to make template-based uniforms partly off yours. I do like the templates that are around too that I've seen. Although not quite what I wanted, and I like having both genders for things.
The 2d versions are definitely easier to modify, I tried it a bit before experimenting with making my own. I haven't been having too much trouble modifying using PS free transform stuff.
Thanks as well comrade :)
You deserve it, it came out very good. I've now added you to my Deviantart watch list :). Yes, the gender issue is a problem that's been discussed quite a bit with the specific base I use (Tounushifan base, one of the most widespread bases), and despite attempts to do females, they didn't come out too well (they looked rather...male). Although the ElMengu base does have both males and females, it's used less, and in my own opinion doesn't look as good. And it's also really short.
They all are very nice comrade. I wish I was good at this type of thing. By the way, where did you find the base for your map?
Hm, which aspect of it comrade? The part in Korskha is part of a larger fictional map sketch (I do use the geography of Latvia/Estonia for USSR RPs) which I detailed in photoshop. For the paper texture, is easy, find a transparent paper texture and make it a new layer in Paint.net, then select "multiply" as the mode for that layer.
Just the outline, but if you made it from nothing then NVM. I was trying to find a geographic map of my oblasts so I could make a map.