WA Delegate (non-executive):
The Public Domain of Khanatah (elected )
Founder: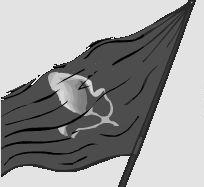 The Communist State of RedCommunist
Embassies: Europe, Germany, Anticapitalist Alliance, Allied States of EuroIslanders, United Socialist Republics, North Africa, India, The Communist Party of NationStates, Union of the World Socialist Republics, Soviet Union, North Korea, Ireland, and USSD.
Tags: Democratic, Communist, Industrial, Game Player, Large, Socialist, Role Player, Anti-Capitalist, Regional Government, and World Assembly.
Regional Power: Very High
USSR contains 89 nations, the 142nd most in the world.
Today's World Census Report
The Most Popular Tourist Destinations in USSR
World Census experts tracked millions of international tourists in order to determine the world's favourite nations to sight-see.
As a region, USSR is ranked 1,799th in the world for Most Popular Tourist Destinations.
USSR Regional Message Board
Loading...
What ways can I get involved here!
Its a legitimate Leninistic government, probably the most timid of communist nations and least Stalinist.
Looks psuedo-Communist to me. They say they're doing NEP type thing but I'm unsure, but if they were in Laos's case it would be perfectly justifiable.
Can someone help me understand communism
Well it depends on which form you like. Many of us follow our own forms of it, like i follow Titoism, so what kind are you referring to? The kind Soviet Russia used? Or all the different kinds? Or do you have no idea what the kinds even are?
First of all, read the Communist Manifesto. Always a good start. The Little Red Book also makes for good reading.
Are even libertarian-communism accepted here?? I myself is a anarcho-communist (IRL) but my nation is right-wing libertatian just because i try to get all the banners there is so as son as i get all baner il stop fukking up my nation ;P
Is it mandatory I endorse the delegate here? Apparently, I am having issues with my gmail setup so I can't really keep a WA status too long.

I don't know. new here! but if it is I'll endorse delegate just in case!
Naw, there's no pressure to do it.