WA Delegate (non-executive):
The Stratocratic Republic of Soviet Sovereignty (elected 64 days ago)
Founder: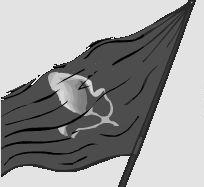 The Communist State of RedCommunist
Embassies: Europe, Germany, Communist International League, Anticapitalist Alliance, Allied States of EuroIslanders, United Socialist Republics, North Africa, India, and The Communist Party of NationStates.
Tags: Democratic, Enormous, Communist, Industrial, Game Player, Socialist, Role Player, Regional Government, and World Assembly.
Regional Power: Very High
USSR contains 153 nations, the 70th most in the world.
Activity • History • Administration
Today's World Census Report
The Most Developed in USSR
The World Census compiles a "Human Development Index" by measuring citizens' average life expectancy, education, and income.
As a region, USSR is ranked 3,350th in the world for Most Developed.
USSR Regional Message Board
Loading...
I just had that and I selected this:
Finally, Right Reverend Tobias Trax proclaims, "The downtrodden are suffering at the hands of the MAN, and these wealthy upper shelf vice presidents are asking to make the rich richer and the poor poorer! The only reason the common worker needs a union is to be able to fight against the oppression of these slave drivers! It's ludicrous that these greedy scrooges are asking for even MORE money! Send them packing and raise taxes on the wealthy to bring more equality to our nation!"
Is it the same?
Nope, not it. The one i accepted was the first one and it was different. It was about the economy, not taxes.
Thats a shame, but hey help the people right.
Also I though of a 'Anti Russian Imperialist Intervention in Ukraine' slogan: "Ukraine is not a whore, Don't let Putin have his way!". As you guessed I believe this Russian intervention is a imperialistic land grab. Also I would like to note that this Crimean PM was head of a party that got only 4% of the votes in the area in last election, so don't say he's the popular majority.
It may be imperialism but it's nowhere near unpopular. A clear majority of the population in the Crimea favours independence from Kiev, and I'm not just talking about federalisation - but full independence or annexation into Russia.
Political parties during previous elections have little to do with it. Such parties didn't operate on platforms of independence for the Autonomous Republic of Crimea (incitement to seperatism is illegal under Ukrainian criminal code and carries a prison-term punishment of up to 10 years). The previous elections were also well before the events that have transpired over the last few months, which have led to a sharp rise in Eastern Ukrainian and particularly Crimean political consciousness, distrust of central authorities, and the view of the current authorities in Kiev as completely illegitimate.
To a lesser extent, similar sentiments can be found throughout Eastern Ukraine. Particularly in the Donetsk and Lugansk (Donbass) regions, where at least a plurality if not a majority favours seccession from the Ukraine too.
Meanwhile Federalization and decentralization of power away from Kiev is an idea which will find broad popular support in just about every Eastern Ukrainian region.
The only guys in Ukraine I'm concerned about is either the tartars or the Cossacks. The once who live in the Crimea and the Russians hate.
Crimean Tatars? No-one hates them at all, all the messages I've been reading on message boards and so on are ones calling for dialogue and talks with the Crimean Tatars, not to give into any provocations, calling on them to sideline extremists and so on. Basically, most Crimean Tatars there have quite moderate views, some have pro-Russian sympathies.
And Cossacks? There aren't any native to the republic, or at least not many. They've mostly just arrived from Russian territory. Bunch of alcoholics if you ask me, and not real Cossacks anyway (they either fled, were shot by Stalin or assimilated) but they have their uses I guess.
So it was the Tartars but didn't the Russians kill loads of them before?
Bear in mind that many people that wish to be annexed by Russia are Russian themselves, as many service men and their families retired there. Eg the man that raised a Russian flag above the town hall in Donetsk (I think it was there) was from Moscow. Also what's your source, I like to know people's sources, I for example use the BBC.
Stalin sent them to Central Asia at the end of WW2 and many of them died on route.
Most of Crimea's population are Russians. As for Donetsk more people are Ukrainians than Russians, yet you had over 50,000 people marching on the streets on 1st of March in Donetsk, a city of less than 1 million people; so clearly you have a huge amount of support among Ukrainians and Russians alike it's not really important who exactly raised the Russian flag (and I doubt he was non-native from the region and came just from Moscow for the event, there is something not being said here).
BBC is a load of dog-crap claiming that all these mass movements are populated by people coming from Russia next-door, parroting official Ukrainian propaganda in this regard. I have heard of people coming but their numbers aren't significant. They are very subtle in terms of trying to appear objective yet at the same time inserting such nonsense and unverified facts
Sources I use are Sevastopol city forums, anti-Maidan social groups on Russian-speaking social networking sites, and an anti-Maidan news feed; all of them link to news articles, videos, personal accounts, photos, etc... so its possible to get a lot of info practically 1st-hand, unfiltered.