WA Delegate (non-executive):
The Stratocratic Republic of Soviet Sovereignty (elected 5 days ago)
Founder: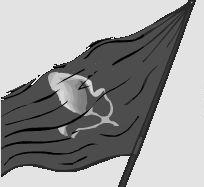 The Communist State of RedCommunist
Embassies: Europe, Germany, Communist International League, Anticapitalist Alliance, Allied States of EuroIslanders, United Socialist Republics, North Africa, India, and The Communist Party of NationStates.
Tags: Democratic, Enormous, Communist, Industrial, Game Player, Socialist, Role Player, Regional Government, and World Assembly.
Regional Power: Very High
USSR contains 133 nations, the 76th most in the world.
Activity • History • Administration
Today's World Census Report
The Highest Average Tax Rates in USSR
Although some nations have similar tax rates for all citizens and others tax the rich much more heavily than the poor, the following provides a rough guide to the most taxing governments.
As a region, USSR is ranked 1,023rd in the world for Highest Average Tax Rates.
USSR Regional Message Board
Loading...
Better together. United we can defeat the bourgeoisie, or at least the conservative party, divided we can not. Anyway it never seems like a good idea to base your economy on a finite resource that is going to run out in 30 years or less.
Besides, they won't be free anyways...
http://jeffreyhill.typepad.com/.a/6a00d8341d417153ef019b01b6dc66970b-800wi
The US will invade them because they are tyrants and have WMDs (oil).
The British government did promise Scotland that if the 'Better Together' or the 'No' vote won, Scotland would be given more autonomy.
And plus, the economic prices will rise should Scotland gain independence. So that's why many banks moved their headquarters to London.
yes
scotland national animal is a unicorn
they deserve independence
I hope Scotland seprates. Britian shouldn't boss the little ones anymore.
Especially the Welsh. They did some messed up stuff to them throughout history, and I think they deserve their independence.
quote=balshvik;7816593]I hope Scotland seprates. Britian shouldn't boss the little ones anymore. [/quote]
It doesn't. Scotland has a good amount of autonomy anyway. It was a political union that formed the UK not an invasion. Well, Scotland and England invaded each other many time beforehand but still.
Schools in Balenderg are very well funded, and do not teach about how amazing our political system. We see that as stunting the ability to think freely. Education is free here, and there are strict guidelines for how schools should operate.
On the matter of Repeal "Liberate Liberal Haven" for our WA nations.
It would interest you to actually bring up the region page, they Want it repealed to refound the region..