WA Delegate (non-executive):
The Stratocratic Republic of Soviet Sovereignty (elected 196 days ago)
Founder: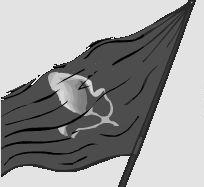 The Communist State of RedCommunist
Embassies: Europe, Germany, Communist International League, Anticapitalist Alliance, Allied States of EuroIslanders, United Socialist Republics, North Africa, India, and The Communist Party of NationStates.
Tags: Democratic, Enormous, Communist, Industrial, Game Player, Socialist, Role Player, Anti-Capitalist, Regional Government, and World Assembly.
Regional Power: Very High
USSR contains 122 nations, the 98th most in the world.
Today's World Census Report
The Largest Information Technology Sector in USSR
As a region, USSR is ranked 298th in the world for Largest Information Technology Sector.
USSR Regional Message Board
Loading...
Nah, this region is fine. Plus we're too lazy to care.
so. changing the subject, who are we going to appoint to the newly open positions in the government?
Hmm...would be great if we voted in the candidates for these positions.
I agree. I think a period of nations freely nominating others for positions would be neat.
I nominate Hvalfyurden to be elected as Premier of the USSR.
I would be glad to run for that position, and I am very flattered that you nominated me, thanks :)
Hey this is a bit off topic, but i have a request for all those who live away from NYC and CT, and who live near a large city (state/country capitals don't count), its a really simple task, telegram me if you're interested, your help would be greatly appreciated
Does Denver count? I know it's the capital but, it's descent side. I mostly live in the suburbs. My city is not big enough
This is stupid. ALL OF THIS IS STUPID