WA Delegate (non-executive):
The Stratocratic Republic of Soviet Sovereignty (elected 39 days ago)
Founder: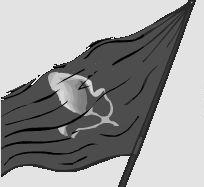 The Communist State of RedCommunist
Embassies: Europe, Germany, Communist International League, Anticapitalist Alliance, Allied States of EuroIslanders, United Socialist Republics, North Africa, India, and The Communist Party of NationStates.
Tags: Democratic, Enormous, Communist, Industrial, Game Player, Socialist, Role Player, Regional Government, and World Assembly.
Regional Power: Very High
USSR contains 125 nations, the 83rd most in the world.
Activity • History • Administration
Today's World Census Report
The Largest Populations in USSR
The following nations have the greatest number of citizens.
As a region, USSR is ranked 68th in the world for Largest Populations.
USSR Regional Message Board
Loading...
Dear all members of the USSR, lets make sure that when this plague comes around, we lick it ass.
I have developed a potential plan. The stronger, larger nations attack the zombies while the others research the cure. When the ones working on the cure are attacked by Zombies, the defenders use their spare Zombie attack squads (or whatever) to defend their nations and the curing nations that are under attack. Does this sound like a good plan?
Or plan B. Get the vodka and kill those ferocious rotten oligarchs.
My nation just got 20 Million dollars from selling Napalm to fight the Zombie Attack. It costs 1,000 NSD per crate with 5 barrels of Napalm.
So how you get these zombies? I want to throw my army at them
Comrade, not on the map. It was just a temporary occupation by Klotecnian forces until handover to Icreria.
Aaah, yes, of course... translation error... sorry.
Nope, neither. Do you wan't me to reveal it?