WA Delegate (non-executive):
The Public Domain of Khanatah (elected )
Founder: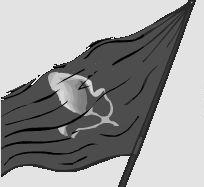 The Communist State of RedCommunist
Embassies: Europe, Germany, Anticapitalist Alliance, Allied States of EuroIslanders, United Socialist Republics, North Africa, India, The Communist Party of NationStates, Union of the World Socialist Republics, Soviet Union, and North Korea.
Tags: Democratic, Communist, Industrial, Game Player, Large, Socialist, Role Player, Anti-Capitalist, Regional Government, and World Assembly.
Regional Power: Very High
USSR contains 100 nations, the 140th most in the world.
Today's World Census Report
The Longest Average Lifespans in USSR
Nations ranked highly have lower rates of preventable death, with their citizens enjoying longer average lifespans.
As a region, USSR is ranked 2,323rd in the world for Longest Average Lifespans.
USSR Regional Message Board
Loading...
Actually, all groups used to do that. It would've been logistically difficult to make that many uniforms, so they just used armbands; in Germany, the Commies used red ones, the Reactionaries white ones (color of Monarchism)
Careful, French partisans are nothing to laugh at. Ask the Nazis.
In this case you may ask nazis about yugoslavian or belorussian partisans. I asure you, they'l immediately forget about french ones.
The work of the French Resistance during the war is not to be laughed at. They played an important role in the liberation of France, and their work was heroic. The participation of the French Communist Party in the resistance should not be underplayed either, becoming known as "The party of 75,000 executed" due to he number of its members that were executed by the Germans for taking part in the resistance. The Partisans in the Soviet Union and Yugoslavia were huge and important movements, but ignoring the heroic resistance of the French people to the Fascist occupiers is wrong.
The Slavs are always brutal to their oppressors
Never better said. The Yugoslav and Russian resistance was enormously useful and may have saved the war for the Soviet Union on the Eastern Front, but French assistance in the Invasion of Normandy made it possible. As well, their sheltering of Jews and other targeted groups saved countless lives, and their resistance to Nazi occupation made total control of western Europe's industry impossible. However, partisans everywhere in the war are due credit for splitting Axis resources and destroying Fascism.
Well the Defense budget is under 2% which means its time to start rebuilding the Military