USSR
WA Delegate:
The Public Domain of Khanatah (elected 243 days ago)
Founder: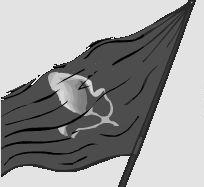 The Communist State of RedCommunist
Embassies: Europe, Germany, Communist International League, Anticapitalist Alliance, Allied States of EuroIslanders, and 4 others.United Socialist Republics, North Africa, India, and The Communist Party of NationStates.
Tags: Democratic, Enormous, Communist, Industrial, Game Player, and 4 others.Socialist, Role Player, Regional Government, and World Assembly.
Regional Power: Very High
USSR contains 224 nations, the 59th most in the world.
Today's World Census Report
The Largest Welfare Programs in USSR
Governments ranked highly spend large amounts of money on social welfare programs. Nations ranked low tend to have weak or non-existent government welfare.
As a region, USSR is ranked 17th in the world for Largest Welfare Programs.
| # | Nation | WA Category | Motto |
| --- | --- | --- | --- |
| 11. | The People's Republic of Tollcross | Democratic Socialists | "You'll have had your tea" |
| 12. | The Bolshevik Vanguards of Zeleznegrad | Father Knows Best State | "My staraja gvardija, slavnoi bolshevistskoi" |
| 13. | The Exiled Satellite Heart of Eagle Scouts and Trees | Civil Rights Lovefest | "Make lemons from lemonade: life will be like, whaaat?" |
| 14. | The United Autonomous Republics of Falbrook | Democratic Socialists | "Not One Step Back" |
| 15. | The Republic of Soldzva | Democratic Socialists | "Victory and Glory!" |
| 16. | The Galactic Empire of Jafflandia | Iron Fist Consumerists | "Do as we say, not as we do" |
| 17. | The United Socialist States of Ruzvar | Corrupt Dictatorship | "Workers of the world unite!" |
| 18. | The Stratocratic Meritocracy of Elsweyr III | Civil Rights Lovefest | "Vi veri universum vivus vici" |
| 19. | The Sociocracy of The Revolutionary Proletarian Republic | Left-wing Utopia | "Left Wing Buggery!!" |
| 20. | The Middle-Finger of Karpathopolis | Corrupt Dictatorship | "...and I want my scalps!" |
Regional Happenings
USSR Regional Message Board
Loading...
Why only 2 or 3 days? What can we do to keep you here and be active?
Пичага, от Гърция съм! В България съм сега, уча Биология!
Τότε είσαι σύντροφος! ;) Κοίτα να είσαι ενεργός στην Κομματική σου ζωή το τριπλάσιο απ'όσο θα είσαι ενεργός εδώ! Χαιρετίσματα από Φιλιππούπολη.
Comrade
The Jolly Kingdom of Anvilonia, give him the stand and let him explain why we shouldn't trust
The Colony of Teslio.
Also, we would be really glad if you could stay in our region.
I'll explain.
-----------------------------------------
A long time ago, we were electing a delegate, a nation by the name of Slavia hadn't endorsed our delegate and was getting more endorsments. We thought he was going for a coup, I was the main accuser. After a long debate, he got out of the URN. That's where Teslio comes in. Teslio is a Slavia supporter, and I'm against Slavia, that's where the problems come. He always opposes my power (I was Head of Recruitment, don't know if I'll be still when I come back.), he accuses me of *this was balcked out intentionlly* all the time. The thing that Rheged said was the last straw, so, I'm on leave for a few days untill I cool down.
[nation]The People's Republic of Bugaria[/nation]
Our Eternal Leader understand the concept of the power struggle. It is a foreign problem, of course.
I fail to understand how the Head of Recruitment cannot secure power. Look at the example of Comrade Stalin, see here: http://en.wikipedia.org/wiki/Rise_of_Joseph_Stalin
After you have recruited enough supporters, allow a vote to legitimise your dictatorship. Then do away with voting because everybody loves you.
With respectful hand gestures from Our Eternal Leader,
Comrade Bistra
Official Lead-diplomat assigned to the Free State of Kolechia Foreign Ministry Project regarding 'The Gangland of 7-5', Great Eternal Leader emblazoned paperclips and The People's Republic of Bugaria in particular.
Comrades, we seem to have dissenters within the region. Our people would like to know why there are nations with right-wing affiliations present in the USSR.
As you know, the war-mongering capitalist hordes would like nothing more than to dismantle the societies built by our peace loving workers. As such they are a direct threat to the revolution.
That being said, unless there is a specific reason for the presence of nations that are classified as capitalist paradises and other right-wing systems, it is in our opinion that they be purged from the region.
Kolechia, no, just no.
Tharsha, if you are refering to my....uhmmm...more ''extreme'' ideology, I would like to inform you that I am here on a vist that will be 2-7 days.
Well, in the real USSR Capitalists and the lower civil class levels didn't had any voting or political rights as the were purged from the Working Class.
I do agree with the purge.
With that explained, enjoy your stay,
Bugaria.
It should be noted that by ejecting the right-wing nations, our overall size and global influence will decrease, along with our ability to attract more nation.
Inside the movements moments like this are inevitable. We will gain the power again.