WA Delegate (non-executive):
The Public Domain of Khanatah (elected )
Founder: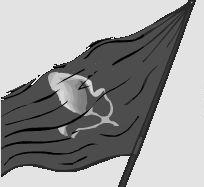 The Communist State of RedCommunist
Embassies: Europe, Germany, Anticapitalist Alliance, Allied States of EuroIslanders, United Socialist Republics, North Africa, India, The Communist Party of NationStates, Union of the World Socialist Republics, Soviet Union, North Korea, Ireland, and USSD.
Tags: Democratic, Communist, Industrial, Game Player, Large, Socialist, Role Player, Anti-Capitalist, Regional Government, and World Assembly.
Regional Power: Very High
USSR contains 84 nations, the 154th most in the world.
Today's World Census Report
The Highest Average Incomes in USSR
The World Census carefully compared the average spending power of citizens in each nation.
As a region, USSR is ranked 2,785th in the world for Highest Average Incomes.
USSR Regional Message Board
Loading...
True, they are just the spontaneous lone wolf type things as opposed to something that's actually planned and funded by a group. Are the streets not crawling with police, or even soldiers? I'd expect them to be by this point honestly.
Armed police are usually always present at major train stations, but the last time things like the subway etc. were swarmed with police with machine pistols was after the New Year's Eve incident in Cologne, I think... and although the military has increased training programmes for inner-Germany urban insurgency battles, they have only been deployed for helping with floods etc. So, no, there is neither an increased police presence nor military in the streets, most likely precisely because they were spontaneous lone wolf things. These have been happening quite often in Bavaria anyway, so with the influx of traumatised refugees and the resulting tensions it's to be expected that even more people are going insane.
Pokémon GO!!!!!!!!!!!!!!!!
Well, NOW the streets are crawling with police, at least where I live. Some guy posted on Facebook that he will do the same that happened in Munich here, they are still searching for him.
Wonderful[/sarcasm]. Well, let's hope he doesn't, nor anyone else for that matter, there's been quite enough bloodshed, and propaganda for the AFD this week already.
The Democrats' convention was chaos, every mention of Clinton's name booed. I can only wish them more chaos.
Now is the time for agitation.... Now is the time for communists to speak up and welcome the heartbroken supporters of Bernie. He let down his "revolution", so we must make it ours, and do much more with it than he ever would... The radical left is burning red hot now, the anger is stifling. We need to channel it. Now there's a brand new generation who know what this "democracy" will do for them... Lie and betray them, rob them blind, guilt them to fall to their knees, demand they give up their convictions.
Now's not the time for the American left to hang their head. Now's the time for them to show just how inevitable the plutocrats have made violent revolution.
I wish the best to you americans, the most oppressed people in the western world, i hope for an emancipation of the youth. A rich country without paid leave for maternity is absurd.
Thanks! Excited to be active again.