WA Delegate (non-executive):
The Public Domain of Khanatah (elected )
Founder: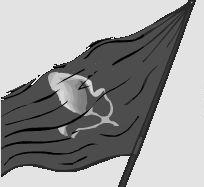 The Communist State of RedCommunist
Embassies: Europe, Germany, Anticapitalist Alliance, Allied States of EuroIslanders, United Socialist Republics, North Africa, India, and The Communist Party of NationStates.
Tags: Democratic, Enormous, Communist, Industrial, Game Player, Socialist, Role Player, Anti-Capitalist, Regional Government, and World Assembly.
Regional Power: Very High
USSR contains 103 nations, the 126th most in the world.
Today's World Census Report
The Most Extreme in USSR
The World Census developed the following ranking based on a rather vague survey of nations to uncover 'odd or fundamentalist social, economic, or political systems'.
As a region, USSR is ranked 7,622nd in the world for Most Extreme.
| # | Nation | WA Category | Motto |
| --- | --- | --- | --- |
| 11. | The Dictatorship of Kommunistcheveskya | Corrupt Dictatorship | "By our toil we see Stalin's glory live on!" |
| 12. | The Parliamentary Democracy of Balenderg | Left-wing Utopia | "Intolerant of Intolerance." |
| 13. | The ᚢᚾᛁᚩᚾ ᚩᚠ ᛋᚩᚡᛁᛖᛏ ᚱᛖᛈᚢᛒᛚᛁᚳᛋ ᚩᚠ of Hvalfyurden | Iron Fist Socialists | "ᚫᛚᛚ ᚩᚾᛖ. ᚫᛚᛚ ᚢᚾᛁᛏᛖᛞ. ᚫᛚᛚ ᛖᛩᚢᚫᛚ." |
| 14. | The Rogue Nation of The Proletariat Republic | Iron Fist Consumerists | "Forward in Socialism!" |
| 15. | The United Socialist States of Krugmany | Corrupt Dictatorship | "The Government is here to help." |
| 16. | The Socialist Kingdom of Korskha | Corrupt Dictatorship | "When the cities burn down, we'll all keep warm" |
| 17. | The United Socialist States of Jowes | Scandinavian Liberal Paradise | "It's better to die on your feet then live on your knees" |
| 18. | The Landmass of Siberia | Corrupt Dictatorship | "Пролетарии всех стран, соединяйтесь!" |
| 19. | The Proletarian Combine of Workers Collectives | Iron Fist Socialists | "When we hang the capitalists they will sell us the rope" |
| 20. | The Sozialistische Volksrepublik of Enclave of Soviet Germany | Psychotic Dictatorship | "Die Rote Flut Soll Auferstehen!" |
USSR Regional Message Board
Loading...
NS is certainly still active. Just a little while ago, it got a huge member increase.

Seconded. I can't be on constantly, and seeing forty new RMB posts each time that I log in is kind of annoying.
What do other people think about the news of the new census system on NS? Since before now I had manually tracked my statistics every once in awhile, seems like a huge time saver for me.
If it bothers you to see so many rmb posts. Just click on the region icon then click on your nations flag. The notification will go away.
I don't think that's what's bothering him.
I have the same problem, I want to keep track of what's happening on the RMB, but that's difficult if too many posts come in a short time
Korskha, Ilnovryst, and Soviet Polsol
Hello my fellow world revolutionaries! (I am just here for rp purposes and this doesn't actually reflect my actual political views.)