WA Delegate (non-executive):
The Public Domain of Khanatah (elected )
Founder: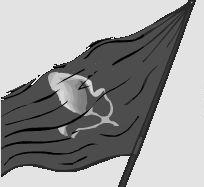 The Communist State of RedCommunist
Embassies: Europe, Germany, Anticapitalist Alliance, Allied States of EuroIslanders, United Socialist Republics, North Africa, India, The Communist Party of NationStates, Union of the World Socialist Republics, Soviet Union, and North Korea.
Tags: Democratic, Enormous, Communist, Industrial, Game Player, Socialist, Role Player, Anti-Capitalist, Regional Government, and World Assembly.
Regional Power: Very High
USSR contains 109 nations, the 124th most in the world.
Today's World Census Report
The Most Popular Tourist Destinations in USSR
World Census experts tracked millions of international tourists in order to determine the world's favourite nations to sight-see.
As a region, USSR is ranked 2,374th in the world for Most Popular Tourist Destinations.
USSR Regional Message Board
Loading...
Greetings comrades, I may not seem very communistic now, but I am reforming!
YAYYY :D
Quarantinia gained the banner The Sea Remembers.
So what do you guys think about Ronald Reagan??
I don't know, 14th of June is already pre-occupied with "Dog Valentine day" here in Ilnovryst

And Pearler culture day in Pearler.