WA Delegate (non-executive):
The Stratocratic Republic of Soviet Sovereignty (elected 72 days ago)
Founder: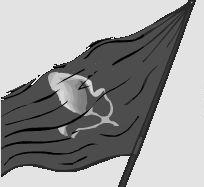 The Communist State of RedCommunist
Embassies: Europe, Germany, Communist International League, Anticapitalist Alliance, Allied States of EuroIslanders, United Socialist Republics, North Africa, India, and The Communist Party of NationStates.
Tags: Democratic, Enormous, Communist, Industrial, Game Player, Socialist, Role Player, Regional Government, and World Assembly.
Regional Power: Very High
USSR contains 149 nations, the 73rd most in the world.
Activity • History • Administration
Today's World Census Report
The Most Scientifically Advanced in USSR
World Census researchers quantified national scientific advancement by quizzing random citizens about quantum chromodynamics, space-time curvature and stem cell rejuvenation therapies. Responses based on Star Trek were discarded.
As a region, USSR is ranked 2,725th in the world for Most Scientifically Advanced.
| # | Nation | WA Category | Motto |
| --- | --- | --- | --- |
| 11. | The New Paradigm of Mutant wasteland | Democratic Socialists | "We are getting stronger" |
| 12. | The Communist Ministries of The zorgonny Wasteland | Democratic Socialists | "One party, One mind, One Unity" |
| 13. | The United Socialist States of Jon4de | New York Times Democracy | "Peace, God and Freedom" |
| 14. | The Peoples Socialist Republic of Tzimenakisland | Democratic Socialists | "To Power, Freedom and Socialism!" |
| 15. | The Armed Republic of Soviet Kruplickistan | Corrupt Dictatorship | "Forward the land of revolution, the heart of the free" |
| 16. | The Proletarian Combine of Workers Collectives | Iron Fist Socialists | "When we hang the capitalists they will sell us the rope" |
| 17. | The Resistance of Divided we stand | Father Knows Best State | "http://www.youtube.com/watch?v=L6MuBslefto&" |
| 18. | The Protectorate of Democratically Unified Pacific Nations | Corporate Police State | "If you cannot win, knock over the table" |
| 19. | The Socialist Union of The Fishfinger nation | Inoffensive Centrist Democracy | "True Communism is about Freedom of The People" |
| 20. | The Soviet Socialist Republic of Yevraziya | Left-wing Utopia | "Workers of the world, unite!" |
USSR Regional Message Board
Loading...
We are colonizing the star SYSTEM, i.e. the Planets and moons.
I'm not sure there is a star system around Alpha Centauri. There is one planet that they know is there, but the surface temperature is 1200 °C, which as you can guess is a tad hot for living on.
Yes, remember the Colony ship GNF sent out? *Years* before GNF sent a Sat and found a Planet orbiting Alpha Centauri C in the Habitable zone.
Seems legit.
Speaking of RP, I was thinking of setting my RP population at 206,582,100 people. Sound good to everyone here?
Hello all! Looking forward to getting to play this game with you all!
So about how active are you guys?
Eh, kind of active. I actually run a different nation called Petrokovia, which is my main nation on NS. This is another one I made just for the hell of it. On Petrokovia, I'm pretty active-I'm on every day. On this one, I try to check in and solve issues every few days. I only do RP as Petro, though, to make things simple.
That's still a bit high considering the RL USSR had a population of 293 million around its collapse.

Oh, so we're committed to the standards and technology of the USSR until it's *disestablishment* ?