WA Delegate (non-executive):
The Stratocratic Republic of Soviet Sovereignty (elected 135 days ago)
Founder: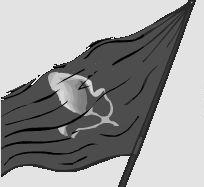 The Communist State of RedCommunist
Embassies: Europe, Germany, Communist International League, Anticapitalist Alliance, Allied States of EuroIslanders, United Socialist Republics, North Africa, India, and The Communist Party of NationStates.
Tags: Democratic, Enormous, Communist, Industrial, Game Player, Socialist, Role Player, Regional Government, and World Assembly.
Regional Power: Very High
USSR contains 131 nations, the 83rd most in the world.
Activity • History • Administration
Today's World Census Report
The Largest Pizza Delivery Sector in USSR
As a region, USSR is ranked 16,746th in the world for Largest Pizza Delivery Sector.
USSR Regional Message Board
Loading...
The Soviet Socialist Republic of Bratislavskaya, thank you for your message, on deviantart. Your picture is really good.
Tell me why in the region of Hammers and sickles you said you were taking care business and left right afterwards to join us?
VEGETA! THE SCOUTERS GOING CRAZY!!! IT SAYS HIS BULLSHIT LEVEL IS OVER 9000!!!!!! ITS OVER 9000!!!!!!!!!!!!!!!!!!!!!!
Correction*
you said you were "back there to start managing things".
So.I win 1$ from the Colorado State lottery while my lazy ass co-worker buys a scratch tickets and instantly wins 50$. It was so humiliating to have to open my drawer and fork her the money over. She brags so I decude to give her winnings in dollar bills and in quarters. I run out of money, as Im about to take out more money out of the safe, she says, "Ill give you 2$ if you give me bigger bills." I ask her,"Is this pitty money?". So I draw out and 5$s and she is like,"Really." I said,"Too late safe locked and you owe me 2$." Wow Karma bites. Lazy person gets big win, hardworker person get insult to injury.
So then I went to different tore, and spent the pitty money on 1$ scratches which is probably a waste.

Ah yes, democracy. Where 51 people can decide whats best for 100 no matter how skewed and deliberately unjust it might be for any of the other 49.
I totally agree with you comrade.