WA Delegate (non-executive):
The Public Domain of Khanatah (elected )
Founder: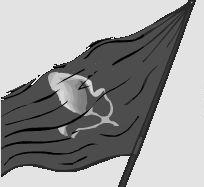 The Communist State of RedCommunist
Embassies: Europe, Germany, Communist International League, Anticapitalist Alliance, Allied States of EuroIslanders, United Socialist Republics, North Africa, India, and The Communist Party of NationStates.
Tags: Democratic, Enormous, Communist, Industrial, Game Player, Socialist, Role Player, Anti-Capitalist, Regional Government, and World Assembly.
Regional Power: Very High
USSR contains 110 nations, the 106th most in the world.
Today's World Census Report
The Most Average in USSR
World Census staff took time out to pay tribute to those most overlooked of nations: the determinedly average.
As a region, USSR is ranked 18,184th in the world for Most Average.
USSR Regional Message Board
Loading...
The Turks claim that the plane was trespassing in their airspace and continued to do so after 10 warnings in the span of five minutes. So they shot it down. The Russians on the other hand, claim that the plane was in Syrian airspace and that it was not violating Turkish airspace.
Classic.
Enclave of Soviet Germany, Allancia, StalkKer Federation, and Hvalfyurden
The Ottoman Empire, erm, Turkey, hasn't been the same since Ataturk died.
Are any of you outcast by your peers?

No at work I'm viewed as quirky but still accepted and socially I hang around with like minded people
Might not agree on everything with everyone but I normally strive to find common ground with everyone I meet
I usually hang out with people who are either apathetic to politics, or Socialists to some extent as well. Most people whom I know think I'm weird, but I usually am the most humorous person in my social groups.
I have been my entire life. Especially at work. Its like people see me as an entirely different species, and they never really interact with me.

I work for the railway with trains speeding around everyone I work with is a little odd in their own way
Maybe people are just too uptight where you work
Hello, comrades!
I'm sorry to just nip in and out, but I wanted to let you all know: I'm the head of a party in the NSG Senate, the Revolutionary Socialist Party:
viewtopic.php?f=25&t=358241&sid=9c87fb3d7f0cfb9fed7a9b544b6b57cd
We're the farthest left party in the Senate, and firmly Marxist-Leninist; we're also the largest, have the most experienced leadership, and are in a coalition that very likely will be gaining government. It's a fun, casual RP that doesn't require much activity or responsibility if you don't want to dedicate that much to it. If you'd like to help us form the first socialist nation in NSGS's history, I'd be ecstatic if any of you would join.
Literally all you need to do is fill out an app here:
viewtopic.php?f=25&t=361300 And you're automatically accepted. Just put RSP in the party section and come post on our thread. Even if you don't agree with the platform 100% - we're just doing it for fun. But I would appreciate it so much.
I don't care what anyone else says the Turks aren't the same without Mehmed II. RIP you glorious sultan, rip.