WA Delegate (non-executive):
The Stratocratic Republic of Soviet Sovereignty (elected 100 days ago)
Founder: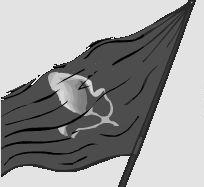 The Communist State of RedCommunist
Embassies: Europe, Germany, Communist International League, Anticapitalist Alliance, Allied States of EuroIslanders, United Socialist Republics, North Africa, India, and The Communist Party of NationStates.
Tags: Democratic, Enormous, Communist, Industrial, Game Player, Socialist, Role Player, Regional Government, and World Assembly.
Regional Power: Very High
USSR contains 163 nations, the 67th most in the world.
Activity • History • Administration
Today's World Census Report
The Most Politically Apathetic Citizens in USSR
These results were determined by seeing how many citizens of each nation answered a recent World Census survey on the local political situation by ticking the "Don't Give a Damn" box.
As a region, USSR is ranked 15,063rd in the world for Most Politically Apathetic Citizens.
| # | Nation | WA Category | Motto |
| --- | --- | --- | --- |
| 11. | The Auctoritate democratia of Collectivum | Psychotic Dictatorship | "Peragemus ad gloriam" |
| 12. | The Rogue Nation of Teknocratia | Corrupt Dictatorship | "In Science We Trust" |
| 13. | The Soviet Socialist Republic of Enclave of Soviet Germany | Democratic Socialists | "The Red Tide shall rise again!" |
| 14. | The United Socialist States of Slavonica | Democratic Socialists | "Loyalty to the motherland" |
| 15. | The Socialist Union of The Fishfinger nation | Democratic Socialists | "True Communism is about Freedom of The People" |
| 16. | The People's Republic of Gromgar | Democratic Socialists | "Freedom Through Community" |
| 17. | The People's Republic of Geldravia | Corrupt Dictatorship | "Long live the revolution" |
| 18. | The Sultanate of Madmecha | New York Times Democracy | "Viam sapientiae monstrabo tibi." |
| 19. | The People's Republic of Soviet Russian Federation | Psychotic Dictatorship | "For the Motherland" |
| 20. | The Democratic People's Republic of Mansongdae | Iron Fist Socialists | "강성대국 - A prosperous and powerful nation" |
USSR Regional Message Board
Loading...
It's over on Friday. Get voting, guys! And you need to wait until the elections are over for the results. Although i can say that all the positions currently have 6-5 votes each.
I have becomed Democratic Socialist :D
On the BAD NOTE, My economy dropped from 97 to 96 D:
Don't feel bad, I can't even change my government let alone improve my economy.
It was because of an easter egg.
Oh, and take a look at my 'Trend' page. LOOK AT THAT ECONOMY THAT ABSOLUTELY NEVER CHANGES!
How Davies one find the Easter Egg?
You can put a colour (like red) into your nation type. That's how i got it. There are some other ways too, but i don't know them.
Eventually, this issue will appear:
''Easter Egg: What's your favorite color?''
*Does, why did I just write that?
I don't know if I did and i dont want war between us comrade Klotocnia. You are the one that wants it not me. All i want is to be the CoFA and help out our nation.
not natio I mean region sorry for wrong wording comrades.