WA Delegate (non-executive):
The Revolutionary Communists of Enclave of Soviet Germany (elected )
Founder: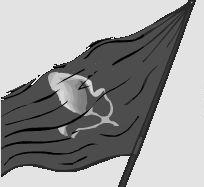 The Communist State of RedCommunist
Embassies: Europe, Germany, Anticapitalist Alliance, Allied States of EuroIslanders, United Socialist Republics, North Africa, India, The Communist Party of NationStates, Union of the World Socialist Republics, Soviet Union, North Korea, Ireland, Greater Reformed Soviet Union, The Internationale, and The Communist Bloc.
Tags: Role Player, Socialist, Anti-Capitalist, Industrial, Game Player, World Assembly, Regional Government, Anti-Fascist, Large, Democratic, and Communist.
Regional Power: Very High
USSR contains 97 nations, the 134th most in the world.
Today's World Census Report
The Least Corrupt Governments in USSR
World Census agents tempted government officials with financial and other inducements to bend the rules and recorded how often their proposals were declined.
As a region, USSR is ranked 16,777th in the world for Least Corrupt Governments.
USSR Regional Message Board
Loading...
I submitted a proposal For equal representation in WA elections and hope it receives some support. By the way how many proposals is one limited to per week? Is there even a limit.
Hey all, I finally remembered my password!
Wooohoooo!!! even though I don't remember who you are ....
Yeah I'm sure it's been over a year since I've logged in.
Geez....ive only been here a couple of months.
Well it's quite lucky you are back, for yourself I mean. I was on the verge of retrying my efforts to take your territory on the USSR map.
I just sent my first issue in for approval !
I was pretty active here up until I left. I've had this account since 2010.
Haha, yeah. I suppose I'll reclaim it since I kinda plan on atleast keeping my country alive, if not being as active as before.
Greetings comrades, I have a question for everyone, what is your interpretation of Pol Pot's Khmer Rouge and its eventual downfall which occurred when communist Vietnam invaded Cambodia?