WA Delegate (non-executive):
The Public Domain of Khanatah (elected )
Founder: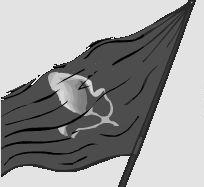 The Communist State of RedCommunist
Embassies: Europe, Germany, Anticapitalist Alliance, Allied States of EuroIslanders, United Socialist Republics, North Africa, India, The Communist Party of NationStates, Union of the World Socialist Republics, Soviet Union, North Korea, Ireland, A Union of Soviet Socialist Republics, and Greater Reformed Soviet Union.
Tags: Democratic, Industrial, Communist, World Assembly, Anti-Capitalist, Large, Role Player, Socialist, Regional Government, and Game Player.
Regional Power: Very High
USSR contains 94 nations, the 129th most in the world.
Today's World Census Report
The Fattest Citizens in USSR
World Census takers tracked the sale of Cheetos and Twinkies to ascertain which nations most enjoyed the "kind bud."
As a region, USSR is ranked 16,331st in the world for Fattest Citizens.
USSR Regional Message Board
Loading...
If Hitler was neither Communist or Capitalist then what was he?
He was fascist. But in actuality he supported Capitalism and they supported him.
Wow, I'm just now realizing that there is a chat down here. I never scrolled all the way down on this page before.
HELLO Comrades !!!!
Don't let the "Socialism" in the word National-Socialism trick you into thinking they were actual Socialists. They were murderers, right-extremists, racists, extreme nationalists, and a whole other bunch of total ugliness. Furthermore, Hitler was furiously against the Bolsheviks and considered them a real threat.
The British prime-minister at the time (Chamberlain) wanted to side with the Germans, or at least didn't oppose them. Luckily his successor (Churchill) was a much more reasonable guy, he even cooperated with the Soviet Union and sent them supplies during the war, if I'm not mistaken. Perhaps this shows the real nature of Capitalism: they are opportunists, grabbing every opportunity they can get to make themselves more powerful. If they can get more powerful by siding with Nazi Germany, they'll do just that; if they can get more powerful by siding with Stalin, they'll do that (until they don't need him anymore, then they slap him in the face, so to speak).
---------
On a happier note, it seems the Communist Party of the Russian Federation is preparing for the great anniversary of the October Revolution in 2017. I just read an interesting article about it on Russia Today. Of particular interest is that they (the party, that is) want to fight the falsification of history. Unfortunately, the RMB doesn't allow me to create a nice hyperlink, so here it is: https://www.rt.com/politics/363885-communists-pledge-resistance-to-falsification/
It would be so nice if there would be a military parade and a demonstration of workers on November 7, 2017, just as they used to do before the dissolution of the Soviet Union. But alas, modern Russia's army is a mish mash of Tsarist, Soviet and post-Soviet uniforms; the modern government is too ashamed of Russia's glorious past to use the tribune of Lenin's Mausoleum, covering the Mausoleum instead with some tasteless decorations; on November 7 they will most likely put on that show that they put on every year, a so-called commemoration of the war, which is in fact an undignified show with actors wearing historical uniforms.
Enclave of Soviet Germany, Ninten, Hvalfyurden, and Uinted Communist of Africa
Yes, the 100th Anniversary of October is looking to be an event over here in Britain as well. A committee was set up earlier this year in order to arrange a number of events closer to the time, involving multiple parties as well. It promises to be an interesting year.

But this doesn't quite explain an answer to my question, if they weren't capitalist, Socialist, or communist then what were they?
This only is a problem if your presumption that they weren't capitalists is true. However, I think they were capitalists, and that whole bunch of ugliness that I called them in the part you quoted.
Or do you think there's something in between capitalism and communism? And are there any modern-day examples of states where it is practiced (if such an in-between system exists)?
They were capitalist. Concentration camps and war created insane profits for companies like Thyssen-Krupp, IG Farben, Messerschmitt etc., while the worker's movement was completely killed off.
They also issued so-called Reichskreditscheine with which they bought goods in the occupied countries. They made as much of this fake money as they liked, so they could destroy the economic life of the countries they occupied.
They didn't respect workers' rights. My grandfather was forced by the Nazis to go work in Germany in the city of Dinslaken, in the Ruhr area. This left him scarred psychologically for the rest of his life: while he was in hospital, short before he died, every time the nurse came to check him at night, he'd be scared because he thought the Germans were going to kill him.