WA Delegate (non-executive):
The Public Domain of Khanatah (elected )
Founder: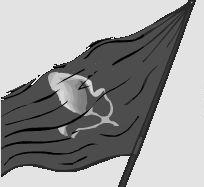 The Communist State of RedCommunist
Embassies: Europe, Germany, Anticapitalist Alliance, Allied States of EuroIslanders, United Socialist Republics, North Africa, India, The Communist Party of NationStates, Union of the World Socialist Republics, Soviet Union, North Korea, Ireland, USSD, Gayism, and A Union of Soviet Socialist Republics.
Tags: Socialist, Communist, Industrial, Anti-Capitalist, Large, Regional Government, Game Player, World Assembly, Role Player, and Democratic.
Regional Power: Very High
USSR contains 94 nations, the 129th most in the world.
Today's World Census Report
The Largest Black Market in USSR
World Census agents tracked "off the books" deals and handshake agreements in order to study the size of nations' informal economies.
As a region, USSR is ranked 1,055th in the world for Largest Black Market.
USSR Regional Message Board
Loading...
26 December 2016 will be 25 years since real USSR falled. That was, is and will always bad for us.
Today on Russia Today (better known under its abbreviation RT) there was an article that said that Putin thinks the USSR wouldn't have collapsed if the Soviet leadership had made more reforms. He said a collapse wasn't needed and that it could have been avoided.
Personally, I think Gorbachev messed up. If only Andropov and Chernenko had lived a little bit longer... or what if Gromyko had become General-Secretary of the CPSU, instead of Gorbachev?
On a more happy note, today I ordered "The history of the communist party of the Soviet Union (Bolsheviks)". I'm sure it will be interesting to read. Has anyone read it?
I do have a copy actually, it's a fairly good book. There's a Party over here that still prints copies of it, along with a few other classics, and I got a copy from an event they held for an excessively high price.
Thanks! I bought mine for €25.76, which is a lot compared to the price they sold it for in the USSR (the price of about 1.5 liters of milk). Now I'll just have to wait until it arrives (which can take up to 10 working days).
Unfortunately, we no longer have a Communist Party in the Senate and the House of Representatives in the Netherlands. The party ceased to exist in 1991 when it merged with other parties. We still have the Socialist Party, but they scrapped Marxism-Leninism in 1991 as well.
If anyone wishes for an embassy with our region, just forward a telegram to
Exotic Lemon.
We'll be off. Great to get to know all of you!

On 26 December 2016 we will only talk about how real USSR did before it ceased to exist on positive and negative sides. Mark it on your canedar dates.
Hvalfyurden, Soviet Polsol, and Sollest
Communist Party hasn't been elected to Parliament since 1950 over here. We did have a member in the House of Lords, who inherited the position from his wife's farther until he died in 1992 (If you are unfamiliar with the system, the House of Lords is the upper house, it is completely unelected, and until 1997 all members inherited their positions from their male relatives, and now they are appointed by the government for life every few years or so and only a few who inherited their role are alive. Stupid anti-Democratic system). The old CPGB broke up in 1991, but we still have an array of Communist Parties, the 1000 or so strong Communist Party of Britain being the one I am a member of.
Welcome to the USSR, comrade!
I've read the ABC of Communism recently. Very interesting book, more a guide of Soviet Communism in practice, rather than purely theoretical. Written between 1919-21, so doesnt quite cover the areas where the USSR failed, but good nonetheless.