WA Delegate (non-executive):
The Socialist Kingdom of Korskha (elected 16 days ago)
Founder: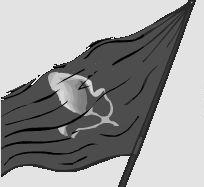 The Communist State of RedCommunist
Embassies: Europe, Germany, Communist International League, Anticapitalist Alliance, Allied States of EuroIslanders, United Socialist Republics, North Africa, India, and The Communist Party of NationStates.
Tags: Democratic, Enormous, Communist, Industrial, Game Player, Socialist, Role Player, Anti-Capitalist, Regional Government, and World Assembly.
Regional Power: Very High
USSR contains 128 nations, the 89th most in the world.
Today's World Census Report
The Largest Furniture Restoration Industry in USSR
As a region, USSR is ranked 18,476th in the world for Largest Furniture Restoration Industry.
USSR Regional Message Board
Loading...
You seem to have cleared out many of the map spaces from before.

I think the map looks quite, what's the word? Intriguing, I do like the set-up and the necessaries to be on the map
I see it as fit for any effect. Good work on the map friend, keep up the good and honest path.
~ Lord Tekk
"This world, is no world without the people to correct the government."
Thats because half the people on the map ceased to exist or left, so I just started with the blank map and filled it in rather than starting with the filled map and taking nations off. It meant that two nations didn't have their flags added, because they weren't rippled and I couldn't use their old flags.
Comrade Bratislavskaya, the map looks good. Thank you very much for updating it!
Comrades,
LeftExpo 2015 is
now open!
Click the link above to view the festival thread and to participate!
Whoever has been tasked with posting your regional venue/description, please do so today or tomorrow. :)
LeftExpo runs from today to Friday, July 3.
Who did we decide was to post on Left Expo for us?