WA Delegate (non-executive):
The Stratocratic Republic of Soviet Sovereignty (elected 201 days ago)
Founder: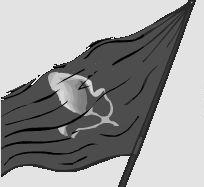 The Communist State of RedCommunist
Embassies: Europe, Germany, Communist International League, Anticapitalist Alliance, Allied States of EuroIslanders, United Socialist Republics, North Africa, India, and The Communist Party of NationStates.
Tags: Democratic, Enormous, Communist, Industrial, Game Player, Socialist, Role Player, Anti-Capitalist, Regional Government, and World Assembly.
Regional Power: Very High
USSR contains 120 nations, the 100th most in the world.
Today's World Census Report
The Largest Welfare Programs in USSR
Governments ranked highly spend large amounts of money on social welfare programs. Nations ranked low tend to have weak or non-existent government welfare.
As a region, USSR is ranked 21st in the world for Largest Welfare Programs.
USSR Regional Message Board
Loading...
I had a dream I killed a rabbit with my own bare hands and then kicked him.
Comrades. I will be taking a trip to Paris and Berlin on April 10-18. I don't necessarily know the foods of France and somewhat don't know the foods of Germany, so would any of you like to recommend something that I should try?
When you're in Berlin, make sure you go to the Balli Döner above subway station Alt-Tempelhof, it's great
Haha I'll do my best to try and get there.
Sorry for the double post, but if I can't get there, or i do get there, what should I eat?
This message board is so quiet all of the sudden, where did you all go?
Well the RMB doesn't actually let me post anything unless I go onto Forum View or my phone. And I'm playing Cards Against Nationstates.
Haha that makes sense. How's all your guys' April fools day? Mines filled with paranoia and distrust xD