WA Delegate (non-executive):
The Stratocratic Republic of Soviet Sovereignty (elected 167 days ago)
Founder: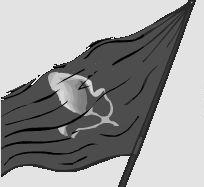 The Communist State of RedCommunist
Embassies: Europe, Germany, Communist International League, Anticapitalist Alliance, Allied States of EuroIslanders, United Socialist Republics, North Africa, India, and The Communist Party of NationStates.
Tags: Democratic, Enormous, Communist, Industrial, Game Player, Socialist, Role Player, Regional Government, and World Assembly.
Regional Power: Very High
USSR contains 134 nations, the 83rd most in the world.
Activity • History • Administration
Today's World Census Report
The Most Primitive in USSR
Nations were ranked by World Census officials based on the number of natural phenomena attributed solely to the unknowable will of the gods.
As a region, USSR is ranked 15,070th in the world for Most Primitive.
USSR Regional Message Board
Loading...
I apologise for my recent absence and plan to be more active, can some please fill me in on the important events of the past 2-3 weeks?
I think they did the "German" "National" and "Party" bits well enough.
Klotecnia left, came back, then left again. half the active population got depression. thats pretty much it

Comrade, when will you put me on the map? I claimed oblast 121.
Well then I guess we need to fix that don't we? I think we should have a party celebrating the strength of this region throughout the past years.
Hello comrades! I am new to NationStates and hope to learn a lot in my stay.
I was also wondering if I may occupy Oblast '122'?
With all this Oblast talk, could I incorporate 70 into my territory when the map is next updated?

Greetings comrade.
They disgraced Germany. They were nationalistic to the Aryan race. They didn't give two squats about the German people, obviously. Germans shouldnt be identified with Nazism. Its stereotypical and wrong. The only things the Nazis did well was National and Party.
What are your guy's opinions on desertion? Here is my opinion on it
I hate deserters. I will not sympathize with them especially ones that come from a volunteer force. In the U.S. you sign a contract willingly. You are not forced into it. You look over the contract and read it carefully before you sign it. If you do not understand certain terms in it then you ask questions. I waited till I was 19 to join. When I saw my contract , I read it for a good hour and I read it carefully and asked a lot of questions about it and especially some terms that I could not comprehend before, I signed on the dotted line. I very well knew what I was going into before I signed it. I was fully aware of the consequences I would be facing if I did decide to desert or do anything that was considered a breach of contract. I fully was aware of what my MOS was and what was expected of me. I was a member of a team that I would never let down. I keep true to my promise and will do anything to fulfill it anyway. Even to death or injury, I will never abandon. So once, again I do not feel sympathetic towards deserters who chose to not read over their contract carefully and understand the consequences that they would face for such actions.
Nationalsozialistische Deutsche Arbeiterpartei... well, the name was social demagogy to begin with. It had some effect though, the SPD defended them. Btw, did you know that Mussolini was a social democrat before he became Fascist? And that the social democrats also helped the Pilsudski in Poland and the other guy whose name I forgot in Hungary?