WA Delegate (non-executive):
The Union of Soviet Republics of Hvalfyurden (elected 9 days ago)
Founder: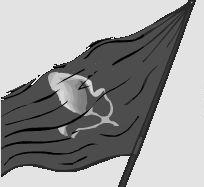 The Communist State of RedCommunist
Embassies: Europe, Germany, Communist International League, Anticapitalist Alliance, Allied States of EuroIslanders, United Socialist Republics, North Africa, India, and The Communist Party of NationStates.
Tags: Democratic, Enormous, Communist, Industrial, Game Player, Socialist, Role Player, Anti-Capitalist, Regional Government, and World Assembly.
Regional Power: Very High
USSR contains 122 nations, the 99th most in the world.
Today's World Census Report
The Safest in USSR
The World Census ranked nations on a variety of scales to produce an indication of how safe a country is to visit.
As a region, USSR is ranked 902nd in the world for Safest.
| # | Nation | WA Category | Motto |
| --- | --- | --- | --- |
| 11. | The People's Republic of Seraluka | Democratic Socialists | "All is One, One is All" |
| 12. | The Soviet Socialist Republic of Dudaev | Inoffensive Centrist Democracy | "Learn from the masses, and then teach them. " |
| 13. | The Democratic People's Republic of Evil Russia | Corporate Police State | "Workers of the world, unite!" |
| 14. | The Unruly Confederation of CoolHandLuke | Liberal Democratic Socialists | "Lay back and give 'em hell" |
| 15. | The United Socialist States of Krugmany | Corrupt Dictatorship | "The Government is here to help." |
| 16. | The Federative Soviet Republics of Comma | Iron Fist Consumerists | "Workers Unite with Freedom" |
| 17. | The Republic of The Bulgarian Balkans | Liberal Democratic Socialists | "Never cry over spilt milk. It could have been vodka." |
| 18. | The Soviet Socialist Republic of Yevraziya | Left-wing Utopia | "Workers of the world, unite!" |
| 19. | The Empire of Old-Britannia | Corrupt Dictatorship | "Si Vis Pacem, Para Bellum." |
| 20. | The Soviet Socialist Republic of Yakestonia | Father Knows Best State | "!Proletarios del mundo, uniosˇ" |
USSR Regional Message Board
Loading...
But seriously. No Emigration once you have an Oblast you're here forever or we raid the next region you go to!
How the hell do you make a resolution?

Hm... not a bad idea... show that we can be kind as cruel... a thorn in the rose... we are sweet, and we will attempt diplomacy, but are not afraid to draw a gun.
Or maybe we go Nixon on this and act highly unstable, making others wary to attack us, for fear of us going off, but in reality we are quite calm.

I like the way you think. We should start an Alliance or a pact with other Likeminded nations! A Political Party of Sorts!
Да, and see how Joseph Stalin takes over it. :P

Stalin? That bloody fool of a leader? I'd never let him be leader. Too... too destructive.
Mutant wasteland strongly disagrees with the thought of expansion of the region through violence, an armed force should protect its people not be the aggressor to another nation solely for the purpose of its own greed
Korskha and Hvalfyurden