WA Delegate (non-executive):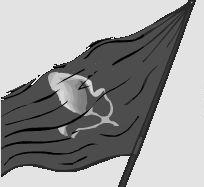 The Communist State of RedCommunist (elected 2 days 23 hours ago)
Founder: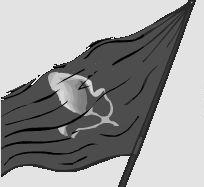 The Communist State of RedCommunist
Embassies: Europe, Germany, Communist International League, Anticapitalist Alliance, Allied States of EuroIslanders, United Socialist Republics, North Africa, India, and The Communist Party of NationStates.
Tags: Democratic, Enormous, Communist, Industrial, Game Player, Socialist, Role Player, Regional Government, and World Assembly.
Regional Power: Very High
USSR contains 128 nations, the 81st most in the world.
Activity • History • Administration
Today's World Census Report
The Most Average in USSR
World Census staff took time out to pay tribute to those most overlooked of nations: the determinedly average.
As a region, USSR is ranked 16,315th in the world for Most Average.
USSR Regional Message Board
Loading...
http://supremesovietussr.freeforums.net
The USSR now has an offsite forum. Just saying.
I'M SERIOUS! The ruling class of the USSR were a lot wealthier than the citizens.
You act as if we're all in support of USSR ideals. Personally, I don't support the USSR but this was the first place I laid my nation at when I was at, for example, Klotecnia's stage of being a stereotypical dictator with a hammer and sickle. I've now actually understood what I believe, which is a Marxist ideal that doesn't make everyone poor like in the USSR, but make it easier for poor people to become richer. Easier for homeless people to get jobs, giving them food but having strict rules on making sure they don't sell their food stamps for drug or alcohol money. Require people on welfare to have a job, and setting up restrictions so people don't take advantage of it. Making it so if you have billions of dollars, you don't just make more billions forever.
Anyways, yes, the USSR had a ruling class that was wealthier than the citizens. Has anyone ever told you that Communism has never been successfully achieved? Do you think they're just making that up? It comes from what you're saying, the USSR wasn't a good representation of a Communist society and it's only made it harder for Communists to be accepted, or even listened to for that matter. I'm a Communist and I support gun rights, freedom of speech and religion, but even saying "Communism" brings the very opposite thoughts. Now stop trolling, bro.
Do you want war, if so we should negotiate a ceasefire ASAP.
- Council elections will be held in Klotecnia. Supreme Leader Volodynir Mirkov states that if there was a Bratislavskayan withdraw, the Klotecnian government will start holding council elections. The council election will be on local offcials to help govern each oblast.
- For the airforce, more than 200,000 aircraft remain. Only 10 aircraft were destroyed in Yirotatrik Oblast. Thousands of SAMs remain and most of the Anti Aircraft missiles (or SAM) are mobile in our possesion.
- The Klotecnian people are given a bit more freedom of speech on local/national affairs as long as the 'speech' does not criticise the government or the leader.
- The proletariat has been given more freedom as the Klotecnian government decided that the workers will be given higher wages and better conditions.
- Ceasefire talks will be underway shortly after the reforms made by Comrade Supreme Leader Volodynir Mirkov.
- The Bratislavskayan embassy has reopened and the Bratislavskayan ambassador and other staff have returned.
- A command (planned) economy has been reinforced.
- The Klotecnian State Television Network will remain the only legal channel in Klotecnia.
- The bodies of the hundreds of ethnic Bratislavskayans massacred have been sent by Klotecnian officials back to Leninskaya.
- Yesterday, the leader of the Free Klotecnian Democratic Movement has been sentenced to death in a military tribunal. Recently this morning, he was executed by firing squad.
- Mirkovist Communism is the official ideology of the government and party.
- Klotecnian and Bratislavskayan soldiers shake hands after the end of the Bratislavskayan-Klotecnian conflict that was part of the Third Klotecnian Civil War. They were once foes against each other.
- Yevakovian government stated that a Bratislavskayan missile hit Kesdanikoye in Southern Yevakovia in the past.
The reforms are in compliance with the USSR Treaty of Friendship and Cooperation.
After these reforms made by Supreme Leader Volodynir Mirkov, do NOT interfere in our internal affairs and you MUST withdraw from Klotecnia ASAP.
- The Bratislavskayan government states that it had no soldiers in Klotecnia.
- Bratislavskaya reserves the right to keep a naval task force off the coast of Klotecnia.
- The four Klotecnians charged with attempted terrorism are sentenced to fifty years imprisonment, and are thus sent to a labour camp.
-Further reforms are requested allowing greater freedom to question the government, and to allow elections of a national leader. Bratislavskaya does however note that the steps taken by Klotecnia are a good start.
- Bratislavskaya also wishes that the Klotecnian military be reduced in size, as a form of compensation for the murder of Bratislavskayan civilians. (Telegram me about this).
- Bratislavskaya states that it is at no way friendly with the Klotecnian government, but is willing to keep peace within the USSR.
National elections are under consideration by the Klotecnian government. For now, oblast council elections are underway.
And the current freedom of speech has been accepted by the Klotecnian populace however, new reforms are also under consideration.
Bratislavskayan naval task forces should be outside Klotecnian waters.
The task force will not enter Klotecnian waters unless forced.
The 2nd Party Selections for Chairmanship Candidates is tonight. Three major parties will be participating in this upcoming election. First is the Federal Socialist Party. The Federal Socialists or the FSP is widely considered the unofficial ideology of New Terricon. It can be classified by its Maoist and Titoist elements while still upholding some small values and ideas of Capitalism. Next is the Nationale Zentrums or the National Centrist. This party focuses on Terriconian Nationalism, Industry and a healthy mix of freedoms. They are also the reason why Terricon has made moves in recent months to expand back into former Imperial Terriconian Territory. Currently, the Nationale Zentrums is the leading political party in Terriconian Parliament. Last but not least is the Terriconian People's Party or the TPP. They are your average everyday Communist Party that heads to traditional Marxism and Leninism. Currently, the TPP is content with the current government but condemn some of the actions made by our military. They are a smaller party but they make sure their opinions are heard.
The last two candidates in each of the parties will make one final speech before being voted on by that party's central committee. Tomorrow evening, the three candidates for Chairman will be announced.