WA Delegate (non-executive):
The Stratocratic Republic of Soviet Sovereignty (elected 61 days ago)
Founder: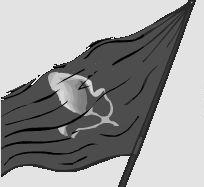 The Communist State of RedCommunist
Embassies: Europe, Germany, Communist International League, Anticapitalist Alliance, Allied States of EuroIslanders, United Socialist Republics, North Africa, India, and The Communist Party of NationStates.
Tags: Democratic, Enormous, Communist, Industrial, Game Player, Socialist, Role Player, Regional Government, and World Assembly.
Regional Power: Very High
USSR contains 152 nations, the 69th most in the world.
Activity • History • Administration
Today's World Census Report
The Safest in USSR
The World Census ranked nations on a variety of scales to produce an indication of how safe a country is to visit.
As a region, USSR is ranked 1,150th in the world for Safest.
| # | Nation | WA Category | Motto |
| --- | --- | --- | --- |
| 11. | The Stratocratic Republic of Soviet Sovereignty | Compulsory Consumerist State | "Addicted To Pain" |
| 12. | The Dictatorship of The Free State of Kolechia | Iron Fist Consumerists | "For the Glory of Kolechia" |
| 13. | The People's Socialist Republic of Iron Vakia | Psychotic Dictatorship | "Arise, Proletarians!" |
| 14. | The Soviet Socialist Republic of Yakestonia | Left-Leaning College State | "!Proletarios del mundo, unios¡" |
| 15. | The People's Confederacy of Koronov | Corrupt Dictatorship | "Salvation. One 12kiloton curewarhead at a time." |
| 16. | The Democratic Republic of The EpicMafian Communist State | Father Knows Best State | "The State knows best" |
| 17. | The New Paradigm of Mutant wasteland | New York Times Democracy | "We are getting stronger" |
| 18. | The Commune of the free people of Fingolfin111 | Left-wing Utopia | "Vi veri veniversum vivus vici" |
| 19. | The Republic of The Bulgarian Balkans | Democratic Socialists | "Never cry over spilt milk. It could have been vodka." |
| 20. | The Classless Society of Narmilia | Left-wing Utopia | "Even the smallest step forward is worth taking." |
USSR Regional Message Board
Loading...
The RSFSR would like to join that USSR Trading Agreement
It's not mine, you'll have to find the creator.
Is 166 taken? If not then I'll take it :)
Thank you for adding me onto the map
New Terricon wishes to join the Treaty of Friendship and Cooperation. We look only peace in this fair land.
That moment when you realize you have 3 nations with other a billion people, 2 nations with nearly a billion, 4 nations with nearly 500 million. An I an addict?
Alright comrade, go ahead and PM me or just post here your representative. Also, make sure you've read through and agreed to all the agreements, some of them are important and easily skimmed.
Sure comrade, I'll add you to it later.
Of course ironically my smallest nation is the WAD if the CI.