WA Delegate (non-executive):
The Union of Soviet Republics of Hvalfyurden (elected 36 days ago)
Founder: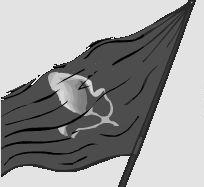 The Communist State of RedCommunist
Embassies: Europe, Germany, Communist International League, Anticapitalist Alliance, Allied States of EuroIslanders, United Socialist Republics, North Africa, India, and The Communist Party of NationStates.
Tags: Democratic, Enormous, Communist, Industrial, Game Player, Socialist, Role Player, Anti-Capitalist, Regional Government, and World Assembly.
Regional Power: Very High
USSR contains 129 nations, the 96th most in the world.
Today's World Census Report
The Most Devout in USSR
World Census experts polled citizens from nations worldwide to determine which seemed to be the most religious.
As a region, USSR is ranked 5,718th in the world for Most Devout.
USSR Regional Message Board
Loading...
Comrades
It is my sad duty to inform you that today, 23/5/15, Alexei Mozgovoi commander of Ghost Brigade in Lugansk was assassinated. Ghost Brigade was one of the more famous units, having a sub-unit of Communist Volunteers within it's ranks. Mozgovoi himself, although he was not a communist, was a freedom fighter, anti-imperialist and had the interests of the people at heart. May his legacy live on.
Donbass will stand!
http://mclj10.deviantart.com/art/R-I-P-Alexei-Mozgovoi-534884076
To what? Confirmation of the death? It's available in the description of the linked piece. If you mean what's there, just paste it into your browser and it will come up.
https://www.youtube.com/watch?v=6ULdaSrYGLQ
"An Irish ad from 6 years ago, especially relevant today"
Hey guys, do you know where I could watch Attack on Titan? I've seen maybe 3 episodes, but I suspect the translations from the episodes were inaccurate.

Its always nice to meet another meme collector have any pepes?

See also
http://redstaroverdonbass.blogspot.de/2015/05/biryukov-ghost-brigade-will-continue-to.html
A progressive man and clever commander is dead, but the fight goes on.

You could try Crunchyroll.com
It's how I watched most of AoT in my downtime, and I'll leave a link right to it for you.
http://www.crunchyroll.com/attack-on-titan