WA Delegate: None.
Founder: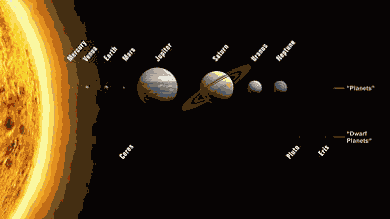 The ERE Alliance Evolution of Solar System Founder
Embassies: Eastern Roman Empire, Hellenic Civilization, Greek Islands, Athens, Tropical Isles, Astyria, NS Astronomical Society, Atheist Empire, Ivory Tower, The Darwin Allied Republics, The Illuminati, The Federation of the AMERICAS, The international space consortium, and United Space Corporations.
Construction of embassies with chris puppet storage has commenced. Completion expected in 2 days 17 hours.
Tags: Medium.
Solar System contains 25 nations, the 418th most in the world.
Activity • History • Administration
Today's World Census Report
The Most Authoritarian in Solar System
World Census staff loitered innocuously in various public areas and recorded the length of time that passed before they were approached by dark-suited officials.
As a region, Solar System is ranked 9,935th in the world for Most Authoritarian.
Page: « 1 2 3 »
Solar System Regional Message Board
Loading...
Congratulations Red Mountain for your election!
Welcome The monkey is mightier than the sword in Solar System!
Welcome Ancoent Sapphirus!
Every nation we have to start searching for a cure against the Zombies!
I just Got Here and Is Wondering If This Region Is inactive.
Most of the nations here are inactive, yes.
Yes most of us are inactive :)
Welcome The Pale Blue Dot of The Planet Earth in Solar System!
WA nations, Emperor Justinianus needs your endorsements in Greece!!
Welcome Greater Planet Mars in Solar System!