Solar System
WA Delegate (non-executive):
The Borderlands of Aethelia (elected 150 days ago)
Founder: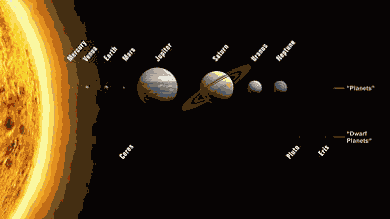 The ERE Alliance Evolution of Solar System Founder
Embassies: Eastern Roman Empire, Hotel Quebec, Hellenic Civilization, Greek Islands, Athens, and 13 others.RORMS, Westchester, United Emirates of Gaia, The Allied Countries of Raidera, New Federation of England, Icearctic Mountains, Tropical Isles, Skyholder Aerospace Inc, The Allied Superpowers of Ryanland, Musical Socialism and Communism, WEREBear Clans, Dutopia, and Strategos Prime.
Tags: Enormous.
Regional Power: Moderate
Solar System contains 135 nations, the 93rd most in the world.
Today's World Census Report
The Healthiest Citizens in Solar System
A measure of the general health of citizens in each nation.
As a region, Solar System is ranked 7,401st in the world for Healthiest Citizens.
Regional Happenings
Solar System Regional Message Board
Loading...
Attention Distinguished Members of Solar System,
I have been commissioned by Delegate Mariopolis of the ERE to raise a standing army. Will you fight for your liberties, rights, and freedoms? Will you join in our crusades? Will you fight for all that is held dear? Send me your applications if you wish to join. All that we require is that you are part of the WA, your nation name, religious ties, and a statement on how active you are. "An army of principles can do what an army of soldiers cannot." -Thomas Paine. Join to fight for those principles!
Minister of War of ERE,
Lucinius I of Parinis
Welcome Xagytrus and Nerid in our Solar System!
Welcome CSS Excelsior in Solar System!
CSS? Uh... Don't you mean USS?
(But, of course, that brings up the question why are Federation starships called USS anyway? "USS" stands for "United States Ship." But the ships don't belong to the United States of America, they belong to the United Federation of Planets. So shouldn't they be called UFS?
And for that matter, why are they called "NCC?" That stands for "Naval Construction Contract." A navy is a thing that floats on water. Do you see the starship Enterprise or Excelsior floating on water? Then why is it NCC? Why isn't it SCC for "Star/Spaceship Construction Contract?"
Whatever. Anyway...)
So, yeah. NCC-2000 (or NCC-21445) USS Excelsior, reporting for duty.
Nice analysis. It was only mistyping. USS then!
Welcome Zoppistan and Asteroid 2013 ET in our Solar System!
Yeah Man
Peace and Harmony across the Universe!
Welcome The Planet Earth in our Solar System!
Terrans and other Solar System citizens! We have to join our research efforts for a cure against the Zombies!
Welcome USS Valiant!
Borg collective has decided to assimilate your captain and your crew!
Resistence is futile!