WA Delegate:
The Mouse-a-rific Mousetastic Moderator Mousedom of Mousebumples (elected 112 days ago)
Founder:
The Elder Bastion of Mediocrity of King HEM
Infection Rate: 24.0% (73.50 billion infected, 233.03 billion survivors)
Cure Status: Live prototypes developed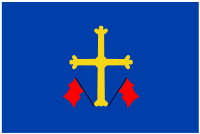 Infection Status: -19.3 Relatively Safe
Embassies: The New Inquisition, the South Pacific, The Land of Kings and Emperors, The North Pacific, Balder, Mazeria, Ainur, Kantrias, and Osiris.
Tags: Democratic, Offsite Forums, General Assembly, Social, Security Council, Game Player, Independent, Featured, Regional Government, Gargantuan, and World Assembly.
Regional Power: Extremely High
Europeia contains 735 nations, the 13th most in the world.
Activity • History • Administration
Today's World Census Report
The Largest Trout Fishing Sector in Europeia
As a region, Europeia is ranked 16,150th in the world for Largest Trout Fishing Sector.
Europeia Regional Message Board
Loading...
R.I.P 247 Trillion People Al Over The World
Guys let's help the Empire of Namonia get rid of its zombies! There are 200 million there =.=
we're 66th in the world for most survivors
64th, isn't it? I thought that's what the last update said. My goal (which might be unreachable :P) is to hit top 50.
We'll see if we make it ...
225.04 billion to 302 billion in 2 hours
Okay, finish off
The People's Republic of Xanthania, and then work on ...
nation=madarikastan
nation=kotat
nation=jaccardistan
nation=horsweden
nation=trollfaceia
nation=jaqen_hghar
More to come ....
Thanks for curing me guys! I'm sleepy now...