WA Delegate:
The Democratic Republic of Jenesia (elected 282 days ago)
Founder:
The Unquestionable Wisdom of EuroFounder
Infection Rate: 93.2% (498.07 billion infected, 36.44 billion survivors)
Cure Status: Some early promising results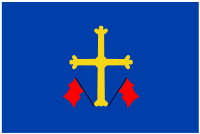 Infection Status: 43.8 Extremely Contagious
Embassies: the Pacific, The East Pacific, and USSR.
Tags: Independent, Enormous, Featured, Offsite Forums, Role Player, Social, and Neutral.
Regional Power: Extremely High
Europe contains 376 nations, the 24th most in the world.
Activity • History • Administration
Today's World Census Report
The Largest Manufacturing Sector in Europe
As a region, Europe is ranked 51st in the world for Largest Manufacturing Sector.
Europe Regional Message Board
Loading...
Does someone mind dropping some cure missiles on me?
All I have are some TZES and Horde teams, where's the option to drop cure missiles?
someone bomb tigeyland please,
Tigyland has been hoarding everyone, don't help him
true, but you are f*cking me up
You mess with the bull, he shoves his cock up your ass.
I'm going to make you eat those words