WA Delegate:
The Holy Catholic Czardom of Wagafraga (elected 283 days ago)
Founder: North breifne
Embassies: Catholic, Virtual Roman Catholic Church, Right to Life, Saint Margaret Mary, Vatican II, Christian, Jerusalem, South Sudan, Vatican, Poland, England, The Unified Christians Alliance, Maltropian Puppet Confederacy, Democratic Social Union, Central Pacific Empire, Africa, and 50 others.India, The Ascendancy, The SOP, Israel, The British Empire, Eastern Roman Empire, The Commonwealth of Crowns, Old World Union, the Land of Power, Soli Deo gloria, Nysa, VCG, Union of Free States, Libertatem, League of Christian Nations, United Republic of Nations, Cashnatchee, The League of Just Nations, The Western Colonies, The East Pacific, The Republic of Belarus, Christianity, Federation of Free States, The Region of Industrious Nations, Principality di Monaco, United Empire of Islam, The United Defenders League, The 9th Realm, The Accepted Realms, Alliance Of Armed Nations, Alliance of Absolute Monarchs, Land of Israel, Bracara et Caralis, The United League of Empires, Repubblica Italiana, The Darwin Allied Republics, The Western Empire, Trainsylvinea, The conservative christians, Christus, Pro Life International, The Coalition of Conservative States, Holy Catholic Apostolic Church, Islam, Seafieldia, Aeldorin, Catholicism, Republica Federativa do Brasil, The Royal Commonwealth, and Ireland.
Tags: Anti-Fascist, Offsite Forums, Neutral, Map, Independent, Featured, Conservative, Regional Government, Democratic, Capitalist, Free Trade, Large, and 6 others.Role Player, Founderless, Religious, Anti-Communist, Serious, and World Assembly.
Regional Power: High
Coalition of Catholic States contains 89 nations, the 125th most in the world.
Activity • History • Administration
Today's World Census Report
The Best Weather in Coalition of Catholic States
The following nations were determined to have the best all-round weather.
As a region, Coalition of Catholic States is ranked 3,458th in the world for Best Weather.
| # | Nation | WA Category | Motto |
| --- | --- | --- | --- |
| 11. | The Educated Aristocrats of Tasie Lawrence | New York Times Democracy | "The aristocracy can be educated!" |
| 12. | The Holy Catholic Empire of The Great Loey | Liberal Democratic Socialists | "Deus Vult" |
| 13. | The Elective Monarchial Empire of Crescitia | Inoffensive Centrist Democracy | "Gloria in excelsis Deo" |
| 14. | The Holy Inseparable Regalia of Castle Federation | Inoffensive Centrist Democracy | "Wonder and Faith in God form every heart and nation." |
| 15. | The Holy Empire of Trabadius | Father Knows Best State | "United under God and Emperor, we prevail." |
| 16. | The Theocratic Ecclesiocracy of The Holy Cee | Corrupt Dictatorship | "Comitas, Clementiam, Concentricis" |
| 17. | The Königreich of Blyskalia | New York Times Democracy | "Piety, Freedom, and Honor." |
| 18. | The United Provinces of Santa Bernarda | Democratic Socialists | "One nation by the people, and under God" |
| 19. | The Republic of The Glens of Antrim | Inoffensive Centrist Democracy | "Up the Saffrons" |
| 20. | The Imperial Republic of Monombu | Compulsory Consumerist State | "Dawa ya moto ni moto" |
Coalition of Catholic States Regional Message Board
Loading...
Anyways, someone ought to commend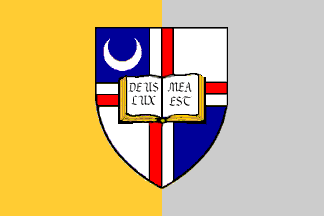 CrimsonScribbles in the WA. I love how he jumps from region to region so that he can guide all of us in praising the Lord Almighty. Without him, our RMB would have a lot less prayers.
Another thing:
This.
Yep, I was going to but ran out of time because the school year came up and I lost all of my free time. Synaxis is the one to petition.
If you are willing to be outgiong in recruiting more regions to join and be active with it i shall resign from my position as first secretary and make you representitive, if you are not willing to put in effort and work with it the i shall not give you the spot.
Ok, I send him the same telegram as I did to you.
Synaxis, could you connect that part of land that separates me from the rest of my nation? It would be a BIG favor!
You cousin really did that, I am wonderous, I of, course am sorry for your loss, but if you could explain the story...
I am the only one who lives in Chicago...
Hope everyone had a good day!
This was before I was born, so I don't know the details.
The area I grew up in (I'd prefer not to get more specific than that) is very marshy and scattered islands. The marshes are dangerous enough by themselves - mud so deep you get stuck in it and can't walk, but water too shallow to swim in. Sometimes the tide comes in, and what you thought was a peninsula at low tide turns out to be an island at high tide. Even worse, sometimes the tide comes in and the whole island is submerged in a foot of water. That might not sound bad, but that's a foot of water with waves and weather. On top of all that, one of the local islands was used for military testing. So were you to walk to this island at low tide, or swim there, you'd have to watch out for unexploded artillery shells and who know's what else.
Basically the lesson I was taught as a child was: don't go in the swamp.
Now I don't mean to convince you that I grew up in perpetual fear, it wasn't bad at all. You just have to know what you're doing, and not wander off.
Well, I can't promise anything. I need to know what I have to do if I were given the position.
But... Polska...