WA Delegate:
The Free Kingdom of Falcania (elected 1 year 316 days ago)
Founder:
The Tropics of Vilita
Infection Rate: 18.5% (215.18 billion infected, 947.07 billion survivors)
Cure Status: Partially deployed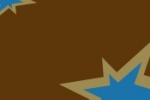 Infection Status: -11.4 Becoming Safe
Zombie Border Control: Keycode Entry Required
Embassies: Rushmore, Atlantis, One big Island, and Esportiva.
Tags: Map, Enormous, Sports, Offsite Forums, Role Player, and Multi-Species.
Regional Power: High
Atlantian Oceania contains 175 nations, the 58th most in the world.
Activity • History • Administration
Today's World Census Report
The Largest Manufacturing Sector in Atlantian Oceania
As a region, Atlantian Oceania is ranked 392nd in the world for Largest Manufacturing Sector.
Atlantian Oceania Regional Message Board
Loading...
We'll just blame the Dancougarite interns again...
So that folks have a reference point, the infection happens roughly 19 hours from this post - right at 0:00 UTC the morning of. I for one will be on around then to start research, but will probably be out for the majority of the event, alas, due to other plans. If I have a chance, I'll be sure to lob some cure missiles in whatever direction is most helpful.
For those who have decided not to get involved, I can't say I blame you - it's not your thing, and that's cool - but I would ask, as a favor to those who are trying to successfully beat this (which of the participants who bothered to express their intentions, is most of us), that you guys at least take a moment in that time period to at least set your nations to research a cure. At the very least, it's likely to help our cause a little better. We did pretty well last time, from what I recall, and it'd be pretty awesome to see a region our size kick some serious zombie ass this time around again.
Best of luck!
Pretty well, top ten of NS in both most survivors and least infected is darn good! Good thing for me it'll start 5 pm my time so I'll be and help find a cure for the living dead.
I'll set my nation to research then, but that will probably be it.
Done it. If I maybe feel like it, maybe I'll shoot some down. Hard to think I will, though.
I'm setting my nations on cure research. This is the extent of my involvement. Everyone have a great extended weekend! :)
I'll probably send a few cure missiles.
I guess its time to research the cure :)
Cure research enabled. Mighty Falcanian science is best science.
I should go to bed so I can go to work but I'll probably be about for a bit.
Hit me with your best cure missiles