WA Delegate:
The Free Kingdom of Falcania (elected 1 year 316 days ago)
Founder:
The Tropics of Vilita
Infection Rate: 0.1% (716 million infected, 1.18 trillion survivors)
Cure Status: Distributing to infected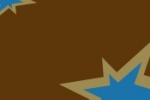 Infection Status: -120.5 Under Control
Zombie Border Control: Keycode Entry Required
Embassies: Rushmore, Atlantis, One big Island, and Esportiva.
Tags: Map, Enormous, Sports, Offsite Forums, Role Player, and Multi-Species.
Regional Power: High
Atlantian Oceania contains 180 nations, the 58th most in the world.
Activity • History • Administration
Today's World Census Report
The Largest Manufacturing Sector in Atlantian Oceania
As a region, Atlantian Oceania is ranked 392nd in the world for Largest Manufacturing Sector.
Atlantian Oceania Regional Message Board
Loading...
Hit me with your best cure missiles
If you are unsure what to do, please set your settings to "Research for a Cure" - Not exterminate! They will be saved, don't worry!
Hah, was too busy to log in last night and I'm still at entirely survivors, no infected or dead at all. Good job, guys.
We can't have the goats dying now, can we? Who will take over the desert?
Also, an opportunity to fire missiles at you? How could we resist? :P
Top 6 in most survivors so far! That's better than last year, good work everybody.
Niec one guys, you all rock for today's efforts.
Once again AO comes out on top, and I moved my oldest nation here for the time to save it.
Like I said. Falcanian Science.