Spotlight on:
"Forced democracy is no democracy"
Category: Inoffensive Centrist Democracy
Civil Rights:
Excellent
Economy:
Frightening
Political Freedoms:
Below Average
Regional Influence: Envoy
Location: the South Pacific
Overview • People • Government • Economy • Trend • Analysis
WA Member
The Rogue Nation of The Cruel Pirates is a gargantuan, economically powerful nation, ruled by Caesar2 with an even hand, and renowned for its national health service. Its hard-nosed, hard-working population of 22.537 billion have some civil rights, but not too many, enjoy the freedom to spend their money however they like, to a point, and take part in free and open elections, although not too often.
It is difficult to tell where the omnipresent, corrupt government stops and the rest of society begins, but it juggles the competing demands of Law & Order, Defence, and Education. It meets every day to discuss matters of state in the capital city of New Rotterdam. Citizens pay a flat income tax of 92%. A powerhouse of a private sector is led by the Information Technology industry, followed by Gambling and Book Publishing.
The government extracts trade concessions from poor nations in exchange for humanitarian aid, government-run screening operations remove embryos with severe genetic disorders, parents live in fear of governmental 'child protection' squads, and parents are held criminally responsible for their children's crimes. Crime -- especially youth-related -- is crippling. The Cruel Pirates's national animal is the parrot, which is also the nation's favorite main course, its national religion is not existent the government is atheist, and its currency is the guilder.
The Cruel Pirates is ranked 4,434th in the South Pacific and 130,714th in the world for Most Eco-Friendly Governments, scoring -424 on the Dolphin Recycling Awareness Index.















National Happenings
Most Recent Government Activity: 15 days ago
World Assembly
Endorsements Received: 87 (
Tuchuk,
Pamela And Hepatitis,
Fudgetopia,
SHAYTAN UKHIROSS,
Soem,
Kiasu-ism,

Yeses,

Darakin,
Bergenu,
Brutland and Norden,

Curlyhoward,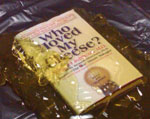 Chubrubs,

Ancient Slobovia,
Anarchist Portugal,

Brittany the Great,
Airysland,
KLK,
Kukkelisvaara,
Lord Booze,

Armed Republic of Guns Addicts,
Flatulati Incontinentia,
Dingers,
Kestral Blue,
Kholdan,
Redemptorian,
Unionized America,
Atamis,
Jukenia,
Ezakinuckz,
Revolutionary Aincrad,
Katostan,
Cypricia,
Joseph Rich,
Nobody Home,
Neo-Tesla,
Pagsywagsystan,
Kreios,
Valens Ursidae,
Crapotopia,
Arcadia Austral,
Euracor,
Crazy Pantaloons,
Server,

The Union of Free Individuals,
Southern Bellz,
Hileville,
South Pacific Belschaft,
Drugged Monkeys,
Ghojingles,
The HEM,
Azuremyst Glades,
Sheepatropolis,
Michu,
Mavenu,
Uprisistan,
Aramanchovia,
Vulkanus,
Isle of Harris,

Radole,
Aspatia,
Rebel-topia of the South Pacific,
The Bloodguard,
The Legit Republic of Blanketsburg,
QuietDad,
Rockchester,
Nonce Rho,
Dovanet,
Gensville,
--TAO--,
Commonwealth Of Caprica,
El Markus,
El Moriyana,
Tsunamy,
Mithres,
Sir Beltz,
The Fancy Republic of Zombie Napoleon,
Meddigo,
The Hare Jordans,
Tenir,
Escade,
Nibitorius,
Distortilla,
Sierra Lobo,
Pugs Only,
Bobs raider puppet,
Bear Connors Paradiso,
Helpful Whispers)