Spotlight on:
"Keep the Change"
Category: Liberal Democratic Socialists
Civil Rights:
Very Good
Economy:
Fair
Political Freedoms:
Superb
Regional Influence: Negotiator
Location: USSR
Overview • Factbook • People • Government • Economy • Trend • Analysis
WA Member
The RevDem People's Republic of Socialist Montanistan is a massive, socially progressive nation, ruled by Leader with a fair hand, and remarkable for its strong anti-business politics. Its compassionate, intelligent population of 4.605 billion love a good election, and the government gives them plenty of them. Universities tend to be full of students debating the merits of various civil and political rights, while businesses are tightly regulated and the wealthy viewed with suspicion.
It is difficult to tell where the omnipresent, socially-minded government stops and the rest of society begins, but it devotes most of its attentions to Education, with areas such as Religion & Spirituality and Law & Order receiving almost no funds by comparison. It meets every day to discuss matters of state in the capital city of Butte. The average income tax rate is 100%. The private sector is almost wholly made up of enterprising ten-year-olds selling lemonade on the sidewalk, although the government is looking at stamping this out.
The children of Socialist Montanistan are often remarked upon for their cheery attitude to extreme violence, a government program is underway to revitalize Socialist Montanistan's beaches, conductors wield diamond-encrusted batons to fit in with their freshly gilded surroundings, and legislators work 24/7 due to an influx of single-issue bills. Crime -- especially youth-related -- is crippling, and the police force struggles against a lack of funding and a high mortality rate. Socialist Montanistan's national animal is the American Bison, which is also the nation's favorite main course, and its currency is the Sickle.
Socialist Montanistan is ranked 219th in USSR and 130,810th in the world for Largest Mining Sector, scoring -15 on the Blue Sky Asbestos Index.









National Happenings
Most Recent Government Activity: 3 hours ago
World Assembly
Endorsements Received: 40 (
Greater Cuba,
Khanatah,
Ludora,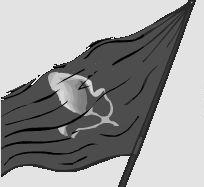 RedCommunist,
Falbrook,
Narmilia,
CoolHandLuke,
Soviet-German Dortmund,
Moltar,
Old-Britannia,
Tzimenakisland,
Slavestate,
Dudaev,
Parti Ouvrier,
Soviet Peoples Republic,
Buttonville,
Communist Bratislavia,
Buena Jersey,
United Canadian Socialist Republic,
Sovietskaya Russia,
Rathcarin,
Empirecratic,
Almark,
Lunar Kingdom,
Heloin,
Gatyr,
Grecsael,
Druzhina,
Slovakian,
Straight Edge,
Gionoba,
Crazy Soviets,
Rivakia,
Renbokia,
Soviet Sovereignty,
South Minorqa,
Saint Russ,
Mutant wasteland,
The United Republic of Injustice,
Yevraziya)