Spotlight on:
"Under the North Star"
Category: Civil Rights Lovefest
Civil Rights:
Superb
Economy:
Frightening
Political Freedoms:
Superb
Regional Influence: Vassal
Location: Europe
Overview • People • Government • Economy • Trend • Analysis
WA Member
The Republic of Screrefennae is a massive, genial nation, ruled by Prime Minister Jutta Urpilainen with a fair hand, and remarkable for its complete lack of prisons. Its compassionate, intelligent population of 3.518 billion hold their civil and political rights very dear, although the wealthy and those in business tend to be viewed with suspicion.
It is difficult to tell where the omnipresent government stops and the rest of society begins, but it concentrates mainly on Education, although Social Equality and Social Welfare are on the agenda. It meets every day to discuss matters of state in the capital city of Helsinki. The average income tax rate is 92%, and even higher for the wealthy. A powerhouse of a private sector is dominated by the Book Publishing industry.
Truth is often impossible to tell from fiction on the evening news, same-sex marriages are increasingly common, main battle tanks stalk the woods of Screrefennae in search of Bears, and euthanasia is legal. Crime is totally unknown. Screrefennae's national animal is the Bear, which frolics freely in the nation's many lush forests, and its currency is the Mark.
Screrefennae is ranked 429th in Europe and 116,212th in the world for Largest Mining Sector, scoring -4 on the Blue Sky Asbestos Index.










National Happenings
Most Recent Government Activity: 109 minutes ago
World Assembly
Endorsements Received: 166 (
Jenesia,

Alsted,
Gortagass,
Lexembourg,
Stromia,
Eurosceptic Citizens,
Nou Occitania,
Short shorts,
Fenian Provinces,
An Clar,
Silberia,
Ascara,
Capricania,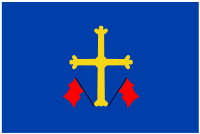 Voxum Mortalum,

Marmiedon,
Isle of Kesha,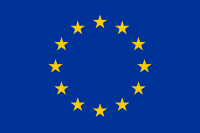 Dauershire,
Malacovia,
Kureimoa,
Nuweland,
Linkisheer,
Chiolena,
Sybaritic Socialists,
Saconian,
Ivil,
South Cowland,
Otterner,
Flooderai,
Filirion,
Kaiserusse,
Hamland,
Beauvoir,
Valrem,
Oswaroth,
Drenetharada,
Dogfish Head 90 Minute,

Octinstine,
Shadeius,
Unified Provinces,
Mameluco,
Rouleaux,
Puerto Thelosia,
The United Provinces of Scandinavia,
Castanos,
Kroinengin,
Auttumn,
Paxderius,
Primarchite,
101st Wolfpack,
The Armed Socialist Workers Syndicate,
Ivernia,
New Kulmerland,
Marmotien,
Chavaria,
Guanda,
Hamstery,
Franco-Philia,
Canado-Russia,
Indulgence and Ecstasy,
New Skandinavia,
Prussia Bavaria Saxony and Wurttemberg,
Peorth,
Toongoosia,
Highfind,
Veeten Engines,
Bering,
The Kingdom of Germania,
Limanie,
Kingdom Of Brendkurk,
Gr4nd3nia,
The Old English Order,
Zimania,
The Seven Provinces,
The Northern Scottish Isles,
Ravenstein,
Trasnistria,
Outer Prussia,
Minardi,
Bohomo,
Isolationist countries,
La Nueva Madrid,
Bruusland,
Nova Ardora,
Nova Res Publica Romanorum,
The Roman Alliance,
Soviet Shlyapy,
Crownland,
New Roman Republics,
Echo von Cotta,
Republica Ocidental de Roma,
Chelsspence,

Norway and Iceland,

Apratim,
Alsacia Lorraine,
Ansington,

Fradonia,
Reiksguard,
Nova Prutenia,
Kinrick o Scotland,
United Federation of the World,
Voluntexas,
Danworld,
Albertinum,
Tigyland,
High Haven,
Zavalka,
New France of Silvius Bonaparte,
Keris,
Socialist Gatavia,
Romarctul,
Northegland,
The Fair Republic,
Calacstein,
Palusia,
Abigoria,
Sahrath,
Letzenburg,
Domiconia,
Irredento,
Socialist States of Ilirida,
The Armed Peoples Republic of Epsilon,
The City-State of Vienna,
Germanic Football Nation,
The House of Rothschild,
Vest Franksland,
United Sicilian Monicans,
Einsmannopolis,
Irish Republican Guard,
Lapidotia,
Carswellia,
Terrambonum,
Enroslandia,
Erasmus Kingdom,
The British Stratocracy,
Czecago,
Braxil,
Bollocksistan,
Banska,
Franzoesische Republik,
Coviland,
United states of Baltic,
Baltru,
New Guangzhou,
Dormea,
Larsjuh,
Alvandalus,
Xarion,

The Union of American Soviets,
Kroazia,
Sauv,
Imadistan,
Pershore,
Deux Imperium Romanum,
Portugal and Islands,
Arpenia,
Ostenmark,
Warre,
Camilus,
Slavic Union,
Anglo-Dutch Union,
Lupus Terram,
West German Empire,
Germanin,
CosoLandia La Serenissima,
Shinaya,
North-Western Russia)