Spotlight on:
"Crush your enemies and see them driven before you."
Category: Psychotic Dictatorship
Civil Rights:
Rare
Economy:
Powerhouse
Political Freedoms:
Outlawed
Regional Influence: Minnow
Location: the South Pacific
Overview • Factbook • People • Government • Economy • Trend • Analysis
WA Member
The Armed Republic of Lord Booze is a massive, economically powerful nation, ruled by Ju Go Di with an iron fist, and renowned for its punitive income tax rates. Its hard-nosed, cynical population of 4.523 billion are ruled without fear or favor by a psychotic dictator, who outlaws just about everything and refers to the populace as "my little playthings."
It is difficult to tell where the omnipresent, corrupt, moralistic government stops and the rest of society begins, but it juggles the competing demands of Defence, Law & Order, and Education. It meets every day to discuss matters of state in the capital city of Fukchumang. The average income tax rate is 73%, and even higher for the wealthy. A powerhouse of a private sector is dominated by the Arms Manufacturing industry.
Lord Booze's educational system is the envy of many and regarded as a pinnacle of academic achievement, wealthy parents-to-be can select their perfect baby, postmen have been arrested in job lots for selling junk mail as home insulation, and citizens who become homeless are immediately executed. Crime -- especially youth-related -- is totally unknown, thanks to the all-pervasive police force. Lord Booze's national animal is the Sabertooth Rabbit, which teeters on the brink of extinction due to widespread deforestation, its national religion is Organization of Messiah Ju Go Di, and its currency is the Right Leg and Left Arm.
Lord Booze is ranked 4,395th in the South Pacific and 128,597th in the world for Most Eco-Friendly Governments, scoring -95 on the Dolphin Recycling Awareness Index.










National Happenings
Most Recent Government Activity: 17 hours ago
World Assembly
Endorsements Received: 93 (
Kiasu-ism,
Lakarian,
Tuchuk,
Brutland and Norden,
Cypricia,
Aspatia,
Bergenu,
Aramanchovia,

Armed Republic of Guns Addicts,
SHAYTAN UKHIROSS,
Nyfinest128,
Aspratia,
Pamela And Hepatitis,
The Cruel Pirates,

Curlyhoward,
Nevergrowoldia,
Wry Comedic Despots,
Atamis,

Brittany the Great,
Rockchester,

Yeses,
Merval,

Darakin,
Kholdan,
Dingers,
Unionized America,
Ezakinuckz,
The Trans-Pacific,
Britannia Singapore,
The Bloodguard,
Redemptorian,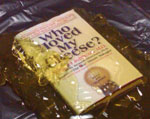 Chubrubs,
Nobody Home,
Zakanda,
Kestral Blue,
Theorin,
Valens Ursidae,
Lifting,
Gauthier,
Moondrel,
Neo-Tesla,
Pugs Only,
Baron and Merrill,
Kreios,
Crapotopia,

The Union of Free Individuals,
Arcadia Austral,
Katostan,
Joseph Rich,
Server,
Hileville,
South Pacific Belschaft,
Southern Bellz,
Drugged Monkeys,
Michu,
The HEM,
Nevader,
Sheepatropolis,

The Two Jerseys,
RandomGuyNation WA Seat,
Virtual Island of Krym,
Mavenu,

Radole,
Chepland,
Dovanet,
--TAO--,
El Markus,
Vulkanus,
El Moriyana,
Nibitorius,
The Fancy Republic of Zombie Napoleon,
Cape Adare,
Isle of Harris,
Alf Landon,
The Hare Jordans,
JohnnyandtheContusions,
Sir Beltz,
Ghojingles,
Escade,
Sierra Lobo,
Reekosia,
Azuremyst Glades,
Tenir,
Commonwealth Of Caprica,
Distortilla,
Malinaria,
Vatsalaprastha,
Rebel-topia of the South Pacific,
Bobs raider puppet,
Federalandia,
The Medicea Sidera,
Helpful Whispers,
Liberatia)