The Green Republic of
Democratic Socialists
Be Decentish to Each Other
Regional Influence
Squire
Political Freedom
Very Good
The Green Republic of Lindef is a colossal, socially progressive nation, ruled by Unholy Leader with an even hand, and renowned for its smutty television, anti-smoking policies, and punitive income tax rates. The compassionate, democratic, cheerful population of 7.793 billion Lindefians are fiercely patriotic and enjoy great social equality; they tend to view other, more capitalist countries as somewhat immoral and corrupt.
The enormous, socially-minded government prioritizes Education, with Welfare, Environment, and Social Policy also on the agenda, while Spirituality and Defense are ignored. It meets to discuss matters of state in the capital city of Lindentown. The average income tax rate is 98.8%.
The very strong Lindefian economy, worth a remarkable 1,097 trillion gold starks a year, is highly specialized and led by the Tourism industry, with major contributions from Book Publishing and Information Technology. State-owned companies are common. Average income is an impressive 140,867 gold starks, and distributed extremely evenly, with practically no difference between the richest and poorest citizens.
An increasing percentage of the population's youth have homosexual parents, crowds of flag-burning protesters tend to accidentally become crowds of burning protesters, government buildings are being cleansed for anything that might have racist connotations, and criminals and college students are taking an interest in the government's new weed-killing program. Crime is totally unknown, thanks to a capable police force and progressive social policies in education and welfare. Lindef's national animal is the koankey, which frolics freely in the nation's many lush forests.
Lindef is ranked 2,129th in the world and 21st in Europeia for Most Advanced Public Transport, scoring 8,186.6 on the Societal Mobility Rating.
Most Recent Government Activity:
World Assembly
Endorsements Received: 203 »
Tomaenia,
FedRabbistan,
Meropis,
Mousebumples,
Katkasistan,
Mediocris Imperium,
NGC 6543,
Precisely Nothing,
Murden,
Khorusan,
Sarithet,
Malashaan Colony,
Possibly this,
Pichtonia,
Potchen,
Apto,
Gordio,
Imperatris,
Jusduckria,
Darbystan,
Elizabeth II Windsor,
The Gatewatch,
The United Socialist Republic of Datlof,
Felanland,
Galeion,
Trollfaceia,
Gourmet With Genki,
Waheelaland,
Dat Countreh,
--Neo-America--,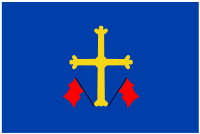 Voxum Mortalum,
Zakanda,
Unisteia,
Ardlandia,
Autoria,
Arvidius,
North Freedonia,
Paredonia,

Gooblaria,

Samuelstani,
Rellacrystal,
Azertheia,
Orztotskha,
Eloscape,
Bonbon2002,
Mattantia,
Irayyneh,
Peristonia,
Imperialistic Capitalist Hungary,
Glorika, and 153 others.
Vulcain,
Sunlith Moon,
Ecrye,
Varunapolis,
Windward Archipelago,
Sartaria,
Sakaw,
Servalia,
Fatalius,
SETTLEMENT OF DREAMS,
New Spera,
Ice Hellion,
Caterasia,
Balazara,
Isometric lexiconians,
Majalica,
The Vossk Order,
United Northen States Canada,
Rucphen,
Markovic,
Lanteus,
Neviis,
Almendron,
Eppia,
Galexs,
Athenalion,
The land of phoebe,
Thus Sprach Zarathustra,
Lokantalo,
Phallas,
Epsilon Isle,
Vulcanistan,
Kingdom of Nikolajopolis,
American Moderates,
Beriwen,
Keyshia,
Alenium,
Pope Joan,
Cortlandt Manor,
Omaha Utopia,
Great Martaina,
Songhan,
Jarlburg,
United-Marrshmallows,
Murchadh,
Saiwania,
Rubengurb,
Archology,
Mystan,
Nebrovsky,
Patriotic Poland,
Kotenoka,
Stuclica,
Raodonia,
Theocratic Republic of York,
Bogardonia,
The Roman City-States,
Pacific Bohemia,
Anoynmous Members,
Yeeeeeaaaaaassssssss,
Llananas,
Fandavia,
Nougayredia,
Lyubochka,
Ablonezia,
Rusland Federati,
Serbernas,
Negros Island and the Visayan Region,
The Knights who say Neee,
Saint-Justin,
The Tugboat Complex,
Aerindon,
Barley Planet,
Metplia,
Pridaylau,
Fantasts,
Great Eldaria,
Scotland Northern Ireland and Catalonia,
Central Fifa,
Basement Kitteh,
The Can-American Republic,
Quradia,
Mon Kalimari,
KingShadow2675,
The Republic of Extreme Fairness,
Pleusia,
Spagbolopolis,
Scrantonicity,
The Republic of the Far North,
New Putzistan,
Emperor Weed,
Azkroth,
Haagland,
Piggle Giggle,
Miasmador,
Navilater,
Nova Germany,
Roycroft,
Caedancia,
New Bir Tawil,
Kyrokesia,
Cheesy Island,
Budraria,
Isloe,
Balkania Corp,
VIKRAM NAGAR,
Medzumorje,
The Blakeley Isles,
Serbenasia,
Suzukiville,
Morbidity,
The Golden Sand,
Cannabopia,
Myrcellia,
Vortland,
Itany,
Affelion,
SCROW nation,
Alviana,
The Orterfels,
Jabbax,
Gaurava,
Sannhain,
Raghallaigh,
Pozekia,
Kreios Aruna,
Heartswell,
Cigno,
Hasbergen,
Donk90,
Ellisjo94,
Cornerlive,
Schradistan,
Altzo and Greater Berenia,
Blubbmania,
Dia Scotia,
The Church of Nibbles,
Biggieville,
Delcolnia,
Korhavela,
Currope,
Qutopiia,
Happy Calculus,
Maltacrystalash,
Leinadior,
Phonell,
Elaeria,
United industrial,
Ryvedas,
Adzari,
Yurdle,
The Republic of IceIceJay, and
South grand mountain.