Spotlight on:
"LEXEMBOVRG JVSQU'Á CE QVE LE MONDE CESSE DE TOVRNER"
Category: Capitalist Paradise
Civil Rights:
Very Good
Economy:
Thriving
Political Freedoms:
Excellent
Regional Influence: Handshaker
Location: Europe
Overview • Factbook • People • Government • Economy • Trend • Analysis
WA Member
The Grand Duchy of Lexembourg is a colossal, devout nation, ruled by Grand Duchess Adélaïde with an even hand, and notable for its anti-smoking policies. Its hard-nosed, hard-working, intelligent population of 6.213 billion are either ruled by a sleek, efficient government or a conglomerate of multinational corporations; it's difficult to tell which.
There is no government in the normal sense of the word; however, a small group of community-minded, pro-business individuals juggles the competing demands of Education, Defence, and Religion & Spirituality. It meets every day to discuss matters of state in the capital city of Ville Lexembourg. Income tax is unheard of. A powerhouse of a private sector is led by the Woodchip Exports industry, followed by Uranium Mining and Gambling.
Hundreds of thousands of convicts work as slaves in Lexembourg's many privately-owned prisons, same-sex marriages are increasingly common, scenic mountain valleys are flooded with water as damming projects get underway, and Pinkerton agents are called in to forcibly break up white collar strikes. Crime is a serious problem. Lexembourg's national animal is the panthera leo, which teeters on the brink of extinction due to widespread deforestation, its national religion is Roman Catholicism, and its currency is the franc.
Lexembourg is ranked 215th in Europe and 68,682nd in the world for Most Extreme, scoring 17 on the Paul-Nader Subjective Decentrality Index.





National Happenings
Most Recent Government Activity: 7 hours ago
World Assembly
Endorsements Received: 151 (
Sybaritic Socialists,
Jenesia,

Octinstine,
Malacovia,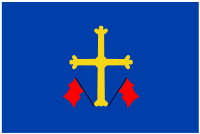 Voxum Mortalum,
Stromia,
Nou Occitania,
Saconian,

Alsted,
Kureimoa,
Ascara,
Dogfish Head 90 Minute,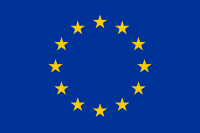 Dauershire,
Valrem,

Marmiedon,
Short shorts,
Linkisheer,
Tigyland,
Escapos,
Kroinengin,
Chiolena,
Eurosceptic Citizens,
Capricania,
Nuweland,
Puerto Thelosia,
Gortagass,
Isle of Kesha,
Otterner,
Screrefennae,
Ivil,
The City-State of Vienna,
Flooderai,
Kaiserusse,
Multatuli,
Silberia,
Hamland,
Filirion,
An Clar,
Beauvoir,
Hamstery,
Grasaland,
Shadeius,
Unified Provinces,
Rouleaux,
The United Provinces of Scandinavia,
The Armed Socialist Workers Syndicate,
Auttumn,
Paxderius,
101st Wolfpack,
New Kulmerland,
Ivernia,
Drenetharada,
Marmotien,
Castanos,
Chavaria,
Guanda,
Franco-Philia,
Canado-Russia,
Indulgence and Ecstasy,
New Skandinavia,
Prussia Bavaria Saxony and Wurttemberg,
Toongoosia,
Highfind,
Veeten Engines,
Bering,
The Kingdom of Germania,
Limanie,
Kingdom Of Brendkurk,
Gr4nd3nia,
Vaktovian Confederacy,
The Northern Scottish Isles,
Ravenstein,
The Seven Provinces,
Trasnistria,
Outer Prussia,
Minardi,
Killeenyarda,
Bohomo,
La Nueva Madrid,
Bruusland,
Nova Ardora,
Nova Res Publica Romanorum,
Soviet Shlyapy,
Crownland,
United states of Baltic,
Larban,
Pileusia,
Echo von Cotta,
Zicia,
Republica Ocidental de Roma,
Chelsspence,

Norway and Iceland,

Apratim,

Fradonia,
Reiksguard,
Nova Prutenia,
Kinrick o Scotland,
Voluntexas,
Danworld,
High Haven,

The United States of Mericistan,
Zavalka,
United Federation of the World,
Calacstein,
Keris,
Socialist Gatavia,
Northegland,
The Fair Republic,
Sahrath,
Letzenburg,
Domiconia,
Palusia,
New France of Silvius Bonaparte,
Irredento,
Viertes German Reich,
The Armed Peoples Republic of Epsilon,
Vest Franksland,
The House of Rothschild,
Germanic Football Nation,
Melfar,
Irish Republican Guard,
United Sicilian Monicans,
Einsmannopolis,
Lapidotia,
Unversed,
Uieurnthlaal,
Enroslandia,

The Union of American Soviets,
Franzoesische Republik,
Czecago,
Fenian Provinces,
Braxil,
Alvandalus,
Larsjuh,
Banska,
Xarion,
The British Stratocracy,
Coviland,
Sauv,
Pershore,
New Guangzhou,
Ostenmark,
Warre,
Slavic Union,
Ellan Vannin,
Scorjthaal,
Anglo-Dutch Union,
West German Empire,
Shinaya,
CosoLandia La Serenissima,
Utriusque Siciliae)