Spotlight on:
"Kiasi, Kiabor, and most importantly... Kiasu!"
Category: Democratic Socialists
Civil Rights:
Very Good
Economy:
Imploded
Political Freedoms:
Below Average
Regional Influence: Truckler
Location: the South Pacific
Overview • People • Government • Economy • Trend • Analysis
WA Member
The Republic of Kiasu-ism is a gargantuan, safe nation, ruled by Lord Vulcan with an even hand, and remarkable for its compulsory military service. Its hard-nosed population of 15.191 billion are fiercely patriotic and enjoy great social equality; they tend to view other, more capitalist countries as somewhat immoral and corrupt.
It is difficult to tell where the omnipresent, socially-minded government stops and the rest of society begins, but it juggles the competing demands of the Environment, Education, and Law & Order. The average income tax rate is 95%. A powerhouse of a private sector is dominated by the Tourism industry.
It is illegal for police officers to carry out searches due to strict privacy laws, leather-clad individuals can be seen walking their slaves in public parks, CEOs can't hear the term 'Fire Sale' without bursting into tears, and public footpaths are being slowly eroded by the burgeoning number of ramblers. Crime is totally unknown, thanks to the all-pervasive police force and progressive social policies in education and welfare. Kiasu-ism's national animal is the Homo Kiasu, which is also the nation's favorite main course, and its currency is the Peanut.
Kiasu-ism is ranked 4,330th in the South Pacific and 129,051st in the world for Largest Mining Sector, scoring -10 on the Blue Sky Asbestos Index.













National Happenings
Most Recent Government Activity: 14 hours ago
World Assembly
Endorsements Received: 71 (
Fudgetopia,
Brutland and Norden,
The Cruel Pirates,

Darakin,
Bergenu,
Gauthier,
Soem,
Tuchuk,

Curlyhoward,
SHAYTAN UKHIROSS,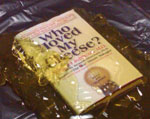 Chubrubs,

Yeses,
Anarchist Portugal,
Atamis,
Lord Booze,
Dingers,
Cape Adare,
Kholdan,

Armed Republic of Guns Addicts,
Kestral Blue,
Aspatia,
Britannia Singapore,
Ezakinuckz,
Michu,
Nobody Home,
Neo-Tesla,
Pugs Only,
Valens Ursidae,
Crapotopia,
Arcadia Austral,
Euracor,
Hileville,
South Pacific Belschaft,
Southern Bellz,
Drugged Monkeys,
Estoric,
Royeaux,
The HEM,

Ancient Slobovia,
Azuremyst Glades,
Sheepatropolis,
Aramanchovia,
Vulkanus,
Isle of Harris,
Andermanni,

Radole,
Mavenu,
The Legit Republic of Blanketsburg,
Rockchester,
Nonce Rho,
Dovanet,
El Markus,
El Moriyana,
Meddigo,
The Bloodguard,
Reekosia,
Mithres,
--TAO--,
Bear Connors Paradiso,
The Fancy Republic of Zombie Napoleon,
Assemblea Mondiale,

Naaa,
Bobs raider puppet,
Tenir,
Liberatia,
Rebel-topia of the South Pacific,
Sierra Lobo,
Distortilla,
Awesomiasa,
Helpful Whispers,
The Hare Jordans)