Spotlight on:
"Unity, Justice and Wealth"
Category: Corrupt Dictatorship
Civil Rights:
Excellent
Economy:
Good
Political Freedoms:
Few
Regional Influence: Vassal
Location: the South Pacific
The United Socialist States of Kholdan is a massive, genial nation, ruled by Zghuk Whitescull with an iron fist, and remarkable for its devotion to social welfare. The compassionate, cynical population of 4.579 billion Kholdanians are ruled with an iron fist by the dictatorship government, which ensures that no-one outside the party gets too rich. In their personal lives, however, citizens are relatively unoppressed; it remains to be seen whether this is because the government genuinely cares about its people, or if it hasn't gotten around to stamping out civil rights yet.
It is difficult to tell where the omnipresent, corrupt government stops and the rest of society begins, but it devotes most of its attentions to Law & Order, with areas such as Religion & Spirituality and Public Transport receiving almost no funds by comparison. It meets every day to discuss matters of state in the capital city of Kholdan City. The average income tax rate is 97%. The private sector is almost wholly made up of enterprising ten-year-olds selling lemonade on the sidewalk, although the government is looking at stamping this out.
Soldiers have swapped their uniforms for prisonwear, people unhook their phones at night to escape a never-ending barrage of phone calls, churches frequently hold public 'contraception burnings', and the alarmingly racist TV show 'Bigtopians Say the Darndest Things' is a hit. Crime is totally unknown, thanks to the all-pervasive police force and progressive social policies in education and welfare. Kholdan's national animal is the Osprey, which frolics freely in the nation's many lush forests, its national religion is Gallifreyan mysticism, and its currency is the Mark.
Kholdan is ranked 57th in the South Pacific and 2,994th in the world for Most Beautiful Environments, with 1,040.5 Pounds of Wildlife less Pounds of Concrete per square mile.









Most Recent Government Activity: 1 day 11 hours ago
World Assembly
Endorsements Received: 116 »
Lakarian,
Cape Adare,

Yeses,
Nevergrowoldia,

Theorin,
Kiasu-ism,
Notbotswana,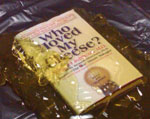 Chubrubs,
Soem,
Darakin,
Atamis,

Curlyhoward,

Ancient Slobovia,

Armed Republic of Guns Addicts,
Arthloxia,

The Two Jerseys,
The Bloodguard,
Rockchester,
Bergenu,
Kukkelisvaara,
The Union of Human Territories,
Gauthier,
Lord Booze,

The Union of Free Individuals,
South Pacific Belschaft,
Dovanet,
Vulkanus,
AtlanticTradeUnion,
Halo 7,
Tsunamy,
Sierra Lobo,
Novus Niciae,
Ryccia,
Rebel-topia of the South Pacific,
Kien Truong,
TorchWood 18,
Brutland and Norden,
Uprisistan,
Gymnostan,
SketchyGround,
Kringalia,
Karatengisa,
Karlstadt,
Splend0ra,
Creepypastian,
Auxha,
Alf Landon,
Nyfinest128,
Sherlockopia,
Drystar, and 66 others.
Minskip,
WallaWakkaWalla,
Komania,
Drugged Monkeys,
THE BAHMIAN EMPIRE,
The HEM,
Callistaire,
Imperator Zhodo,
Aschenburg,
Pillaganburnistan,
End666,
Naples and Sicily,
Sandaoguo,
The Antartic Regions,
Nationine,
Glenavar,
Mathys,
Mount vernon,
TrOjAn HeX,
The Mother of dragons,
Dipshovelandia,
Krathenburg,
Kanneronic,
TSP-Aramanchovia,
The Sanghelios Legion,
The United Peoples Soviet State,
Gemack,
Haranj,
Clambridge,
American Republic of Independent States,
Kodaikanal,
New Edem,
Qaweritoyu,
Ghostrick Mansion,
Tsaqilonesia,
Kevinastan,
FMM,
The 13 Covens,
Blairia,
Krypticz,
Charizaldavia,
Verguile,
PenguinPies,
New Euusimaa,
Timychland,
Luana Liki,
Pelaine,
United States of Funk,
Community Property,
Kragbop,
Haldilwe,
Parkostan,
Ashtonium,
WindicMarch,
Caasd,
Greater Caledon,
Yenove,
Batsylverica,
Siwenna,
The Imperial Confederacy,
Vampyre Nation,
Neighland,
Democratic Republic of Tannia,
Democratic republic of Riokazo,
Faircliff, and
Natsinahgfa.