Spotlight on:
"Unity, Justice and Wealth"
Category: Inoffensive Centrist Democracy
Civil Rights:
Very Good
Economy:
Very Strong
Political Freedoms:
Average
Regional Influence: Vassal
Location: the South Pacific
The United Socialist States of Kholdan is a massive, economically powerful nation, ruled by Zghuk Whitescull with an even hand, and renowned for its anti-smoking policies. The compassionate, hard-working population of 2.774 billion, 2.737 billion of whom are zombies, Kholdanians have some civil rights, but not too many, enjoy the freedom to spend their money however they like, to a point, and take part in free and open elections, although not too often.
It is difficult to tell where the omnipresent, corrupt government stops and the rest of society begins, but it is mainly concerned with Law & Order, although Education and Healthcare are secondary priorities. It meets every day to discuss matters of state in the capital city of Kholdan City. The average income tax rate is 97%. The private sector is almost wholly made up of enterprising ten-year-olds selling lemonade on the sidewalk, although the government is looking at stamping this out.
The CEO of Laws Incorporated must sign off on all new bills, the elderly live on a steady diet of canned beans in dreary government housing, teenagers haven't been seen outdoors since the nation reconnected to the Internet, and the government pours millions of Marks into rehabilitation programs annually. Crime is totally unknown, thanks to the all-pervasive police force and progressive social policies in education and welfare. Kholdan's national animal is the Osprey, which frolics freely in the nation's many lush forests, its national religion is Gallifreyan mysticism, and its currency is the Mark.
Kholdan is ranked 3,995th in the South Pacific and 113,202nd in the world for Largest Manufacturing Sector, scoring -20 on the Gooback-Jerbs Productivity Index.
Kholdan is currently considering its options.
People: 36,961,623
Zombies: 2,737,263,248
Dead: 2,212,213,461
Survival Rate: 0.74%









Most Recent Government Activity: 2 days 14 hours ago
World Assembly
Endorsements Received: 103 »
Lakarian,
Cape Adare,

Yeses,
Nevergrowoldia,

Theorin,
Kiasu-ism,
Notbotswana,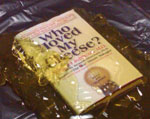 Chubrubs,
Soem,
Darakin,

Curlyhoward,

Ancient Slobovia,

Armed Republic of Guns Addicts,
Arthloxia,

The Two Jerseys,
The Bloodguard,
Rockchester,
Bergenu,
Kukkelisvaara,
The Union of Human Territories,
Gauthier,
Lord Booze,

The Union of Free Individuals,
Dovanet,
Vulkanus,
Halo 7,
Tsunamy,
Sierra Lobo,
Novus Niciae,
Kien Truong,
TorchWood 18,
Brutland and Norden,
Uprisistan,
Gymnostan,
SketchyGround,
Kringalia,
Karatengisa,
Karlstadt,
Splend0ra,
Auxha,
Alf Landon,
Nyfinest128,
Drystar,
Minskip,
Komania,
Drugged Monkeys,
THE BAHMIAN EMPIRE,
Aschenburg,
Naples and Sicily,
Sandaoguo, and 53 others.
The Antartic Regions,
Nationine,
Glenavar,
Mount vernon,
Dipshovelandia,
Krathenburg,
Kanneronic,
TSP-Aramanchovia,
The Sanghelios Legion,
The United Peoples Soviet State,
Gemack,
American Republic of Independent States,
New Edem,
Ghostrick Mansion,
Tsaqilonesia,
Kevinastan,
FMM,
Blairia,
Verguile,
PenguinPies,
New Euusimaa,
Timychland,
United States of Funk,
Community Property,
Kragbop,
Haldilwe,
Parkostan,
Caasd,
Yenove,
Batsylverica,
Siwenna,
The Imperial Confederacy,
Vampyre Nation,
Democratic republic of Riokazo,
Faircliff,
Myganon,
Liberaterra,
Rastafarian Lions,
Baldwinium,
Graziania,
Magistratum magnum,
Singasong,
Operahouse,
Fresnocity,
Edgardian Empire,
Bismart,
Creepypastian,
SouthEast Arcania,
Destulis,
Gaialandia,
Lambdaland,
Janzel, and
Novum Brasil.