Spotlight on:
"☭ - Overthrow Heaven, Dethrone God - ☭"
Category: Left-wing Utopia
Civil Rights:
Superb
Economy:
Developing
Political Freedoms:
Widely Abused
Regional Influence: Eminence Grise
Location: USSR
Overview • Factbook • People • Government • Economy • Trend • Analysis
WA Delegate
The Public Domain of Khanatah is a colossal, socially progressive nation, ruled by the people with a fair hand, and remarkable for its keen interest in outer space. Its compassionate, intelligent population of 7.65 billion are free to do what they want with their own bodies, and vote for whoever they like in elections; if they go into business, however, they are regulated to within an inch of their lives.
It is difficult to tell where the omnipresent, liberal, socially-minded government stops and the rest of society begins, but it is mainly concerned with Education, although the Environment and Social Welfare are secondary priorities. It meets every day to discuss matters of state in the capital city of 262D. The average income tax rate is 100%. The private sector is almost wholly made up of enterprising ten-year-olds selling lemonade on the sidewalk, although the government is looking at stamping this out.
Khanatah has one of the largest offshore wind farms in the world, children are brainwashed at a young age to accept "Love and peace!" as a way of life, the latest Harry Potter book is a bestseller, and anti-government web sites are springing up. Crime -- especially youth-related -- is crippling, probably because of the country's utter lack of prisons. Khanatah's national animal is the corporation, which is also the nation's favorite main course, its national religion is the opium of the masses, and its currency is the drug-induced hallucination.
Khanatah is ranked 65th in USSR and 80,380th in the world for Most Armed, scoring -14 on the Magnum-Eastwood Ordnance Scale.











Most Recent Government Activity: 16 hours ago
World Assembly
Endorsements Received: 41 »
Greater Cuba,
Socialist Montanistan,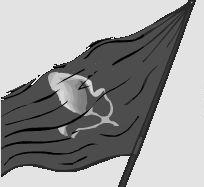 RedCommunist,
CoolHandLuke,
Ussn,
Narmilia,
The New Soviet Utopia,
Buena Jersey,
Empirecratic,
United Canadian Socialist Republic,
Yakestonia,
Pinnaculum,
Rathcarin,
Mutant wasteland,
Tyraels Justice,
Union of Socialist States of Slava,
Communist Bratislavia,
Bratislavskaya,
Figshrine,
The Union of Socialist Republics,
Equestrian Socialist Soviet Republic,
Ludora,
Union Soviet Socialistic Republics,
Soviet Sovereignty,
Greater Baconia,
Natalish,
Enclave of Soviet Germany,
Astermania,
Curlywurlyia,
Netrovk,
New Terricon,
Reghadia,
Mansongdae,
Riffian,
Yevraziya,
Comsha,
The Fishfinger nation,
Renbokia,
New New Capston,
Aloshia, and
South American Socialist States.