Spotlight on:
"☭ - Overthrow Heaven, Dethrone God - ☭"
Category: Left-wing Utopia
Civil Rights:
World Benchmark
Economy:
Weak
Political Freedoms:
Superb
Regional Influence: Enforcer
Location: USSR
Overview • Factbook • People • Government • Economy • Trend • Analysis
WA Delegate
The Public Domain of Khanatah is a colossal, socially progressive nation, ruled by the people with a fair hand, and remarkable for its museums and concert halls. Its compassionate, intelligent population of 6.428 billion are free to do what they want with their own bodies, and vote for whoever they like in elections; if they go into business, however, they are regulated to within an inch of their lives.
It is difficult to tell where the omnipresent, liberal, socially-minded government stops and the rest of society begins, but it concentrates mainly on Education, although the Environment and Social Welfare are on the agenda. It meets every day to discuss matters of state in the capital city of each worker-run autonomous community. The average income tax rate is 100%. The private sector is almost wholly made up of enterprising ten-year-olds selling lemonade on the sidewalk, although the government is looking at stamping this out.
Scientists regularly clone human beings for research purposes, the government is spending millions on renovating the public transportation system, anti-government political posters adorn every building like wallpaper, and Khanatah's children are widely acknowledged as the most foul-mouthed in the region. Crime -- especially youth-related -- is crippling, and the police force struggles against a lack of funding and a high mortality rate. Khanatah's national animal is the corporation, which is also the nation's favorite main course, its national religion is the opium of the masses, and its currency is the drug-induced hallicination.
Khanatah is ranked 8th in USSR and 518th in the world for Healthiest Citizens, with 23 Standard Bananas Ingested per capita per day.











National Happenings
Most Recent Government Activity: 14 hours ago
World Assembly
Endorsements Received: 53 (
Dudaev,
Tzimenakisland,
Greater Cuba,
Ludora,
Socialist Montanistan,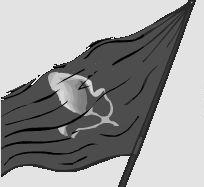 RedCommunist,
Old-Britannia,
Falbrook,
Slavestate,
CoolHandLuke,
Moltar,
Ussn,
Narmilia,
Heloin,
Soviet-German Dortmund,
Parti Ouvrier,
Soviet Peoples Republic,
Buttonville,
The New Soviet Utopia,
Sovietskaya Russia,
Skatara,
Buena Jersey,
Grecsael,
Gionoba,
Empirecratic,
United Canadian Socialist Republic,
Yakestonia,
Greater Rheged,
Pinnaculum,
Emperor Myric,
Shiel,
Straight Edge,
Gatyr,
Lunar Kingdom,
Almark,
Eagle Scouts and Trees,
Rathcarin,
South Minorqa,
Rivakia,
Druzhina,
Soviet Sovereignty,
Mutant wasteland,
Yevraziya,
Saint Russ,
Comsha,
Union Soviet Socialistic Republics,
Zeleznegrad,
Yigales,
Enclave of Soviet Germany,
Soviere,
Tharsha,
Former Soviet Union,
Slavia)