Spotlight on:
"Tá Ceartas agus Misneach Dosháraithe"
Category: Corporate Bordello
Civil Rights:
Very Good
Economy:
All-Consuming
Political Freedoms:
Superb
Regional Influence: Minnow
Location: Europe
Overview • Factbook • People • Government • Economy • Trend • Analysis
WA Member
The High Kingdom of Ivernia is a massive, genial nation, ruled by Pádraig McHugh with a fair hand, and notable for its complete absence of social welfare. Its compassionate, hard-working, intelligent population of 2.074 billion are effectively ruled by a group of massive corporations, who run for political office and provide their well-off citizens with world-class goods and services. Their poorer citizens, however, are mostly starving to death while being urged to go out and get real jobs. The populace has reasonably extensive civil rights, although these are mostly aimed at allowing them to buy whatever they like.
It is difficult to tell where the omnipresent government stops and the rest of society begins, but it juggles the competing demands of Education, Law & Order, and Commerce. It meets every day to discuss matters of state in the capital city of Pádraigburg. Citizens pay a flat income tax of 28%. A robust private sector is dominated by the Tourism industry.
Euthanasia is legal, urban high-volume mailers now receive their mail via chauffeur-driven limousines, the art of conversation has been rediscovered, and wealthy students ride to school past mendicant dropouts. Crime is relatively low, thanks to the all-pervasive police force and progressive social policies in education and welfare. Ivernia's national animal is the Golden Eagle, which frolics freely in the nation's many lush forests, its national religion is the High Church of Ivernia, and its currency is the Ór.
Ivernia is ranked 339th in Europe and 65,325th in the world for Most Eco-Friendly Governments, scoring 12 on the Dolphin Recycling Awareness Index.


National Happenings
Most Recent Government Activity: 10 hours ago
World Assembly
Endorsements Received: 148 (
Gortagass,
Unified Provinces,
Jenesia,
Lexembourg,
Screrefennae,
Fenian Provinces,
Chiolena,
An Clar,
Beauvoir,
Isle of Kesha,
Nou Occitania,
Capricania,
Otterner,
Chavaria,
Franco-Philia,
Stromia,
Marmotien,
New Kulmerland,
Silberia,
New Skandinavia,
Indulgence and Ecstasy,
Nuweland,
Guanda,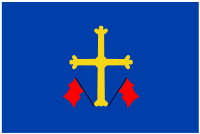 Voxum Mortalum,
Malacovia,
Alpha and Delta Pact,
Sybaritic Socialists,
Toongoosia,
Peorth,
Ivil,
The Old English Order,
Highfind,
Kureimoa,
Oswaroth,
Swanmori,
The Kingdom of Germania,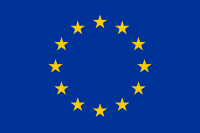 Dauershire,
Bering,
Alsacia Lorraine,
Eurosceptic Citizens,
Canado-Russia,
Flooderai,
Gr4nd3nia,
Primarchite,
Limanie,
Jon4de85,
Shadeius,
Kingdom Of Brendkurk,
Dogfish Head 90 Minute,
Linkisheer,
Saconian,
Puerto Thelosia,
101st Wolfpack,
Ascara,
The Northern Scottish Isles,
Ravenstein,

Alsted,
Apit,
Outer Prussia,
Bohomo,
Minardi,
Trasnistria,
Drenetharada,
La Nueva Madrid,
Mameluco,
Nova Res Publica Romanorum,
Bruusland,
Nova Ardora,
The Roman Alliance,
Echo von Cotta,
Blue Pig,
Crownland,
Madelish,
The Seven Provinces,

Marmiedon,
The Armed Socialist Workers Syndicate,
Multatuli,
Kaiserusse,
Zicia,
Chelsspence,

Norway and Iceland,
The City-State of Vienna,
Kirito,

Fradonia,
Reiksguard,
United Federation of the World,
Franco-Korean Empire,
Tigyland,
United Countries,
Danworld,
Nova Prutenia,
High Haven,
Voluntexas,
Zavalka,
Calacstein,
Socialist Gatavia,
Keris,
Soviet Shlyapy,
New France of Silvius Bonaparte,
The Fair Republic,
Northegland,
Letzenburg,
Palusia,
Grasaland,
Sahrath,
Irredento,
The Armed Peoples Republic of Epsilon,
The House of Rothschild,
Germanic Football Nation,
Vest Franksland,
Melfar,

Gadem,
Kroinengin,
Valrem,

Apratim,
Irish Republican Guard,
Lapidotia,
Enroslandia,
Einsmannopolis,
Uieurnthlaal,
Banska,
United Sicilian Monicans,
Bollocksistan,
Amors Baller,
Braxil,
Czecago,
United states of Baltic,
Dormea,

The Union of American Soviets,
Baranthar,
Kroazia,
Xarion,
Alvandalus,
Larsjuh,
Coviland,
Sauv,
Deux Imperium Romanum,
Pershore,
Imadistan,
Ostenmark,
Abigoria,
Warre,
Arpenia,
Camilus,
Anglo-Dutch Union,
Scorjthaal,
Lupus Terram,
CosoLandia La Serenissima)