Spotlight on:
"Nos non deficient"
Category: Inoffensive Centrist Democracy
Civil Rights:
Good
Economy:
Frightening
Political Freedoms:
Average
Regional Influence: Duckspeaker
Location: the South Pacific
Overview • Factbook • People • Government • Economy • Trend • Analysis
WA Member
The Empire of Hileville is a massive, cultured nation, ruled by Emperor Dennrick Hile with an even hand, and remarkable for its devotion to social welfare. Its hard-nosed population of 4.286 billion have some civil rights, but not too many, enjoy the freedom to spend their money however they like, to a point, and take part in free and open elections, although not too often.
It is difficult to tell where the omnipresent, corrupt government stops and the rest of society begins, but it devotes most of its attentions to Defence, with areas such as Religion & Spirituality and Social Equality receiving almost no funds by comparison. It meets every day to discuss matters of state in the capital city of Nantopia. The average income tax rate is 83%, and even higher for the wealthy. A powerhouse of a private sector is led by the Arms Manufacturing industry, followed by Automobile Manufacturing and Tourism.
High-income earners pay a 100% tax rate, heavy industry must go to expensive lengths to dispose of waste, citizens live in superstitious fear of the mysterious glowing clouds that float over Hileville, and muscular women are banned from competing in sporting competitions. Crime -- especially youth-related -- is totally unknown, thanks to the all-pervasive police force and progressive social policies in education and welfare. Hileville's national animal is the Lion, which teeters on the brink of extinction due to widespread deforestation, its national religion is Lutheranism, and its currency is the Hile.
Hileville is ranked 1,546th in the South Pacific and 39,771st in the world for Most Income Equality, scoring 142 on the Marx-Engels Emancipation Scale.





National Happenings
Most Recent Government Activity: 3 minutes ago
World Assembly
Endorsements Received: 258 (
Southern Bellz,
Glath,

Armed Republic of Guns Addicts,
Kestral Blue,
FOAD,
SHAYTAN UKHIROSS,
Theorin,
South Pacific Belschaft,

The Two Jerseys,
Emiton,
Jagilki,
Kukkelisvaara,
Ghojingles,
Tuchuk,
Nevergrowoldia,
Royeaux,
Kreios,
Cornova,
Foggy Island,
Lakarian,
Crazy Pantaloons,
Arthloxia,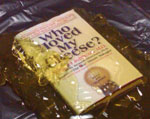 Chubrubs,
Socialist Commonwealth of Sussex,

Equalda,
SOSD,

Darakin,
Danimal,
Snorzleia,
Bergenu,
Gauthier,
Ikriumba,
Kholdan,
Arcadia Austral,
Nationine,
Bhiff,
Anti Ringtone Songoria,
Wahala,
Aramanchovia,
RandomGuyNation WA Seat,
Virtual Island of Krym,
The Union of Human Territories,
Rockipotamia,
The Bloodguard,
Church Hills,
Ferrett Nation,
Zarkari,
Alf Landon,
The land of Tricky,
Drugged Monkeys,
Anarchist Portugal,
Mobogistan,
Sikronia,
Reekosia,
Geotig,

Gustafland,

Rhodesethenia,
Kiasu-ism,
Nibitorius,
Vernus,
TwopointO,
Dragon Holy Land,
Rockchester,
No moking,
Krimzekhistan,
Pamela And Hepatitis,
Brutland and Norden,

Siffilis,
Tango U-Rilla,

Ravsew,
Michu,
Estoric,
Soem,

Curlyhoward,
Fudgetopia,
--TAO--,
Neo-Tesla,
Katostan,
Trendium,
Moondrel,
Felisophus,
Lord Booze,
Valens Ursidae,
Cape Adare,
The Glorious Peoples Republic of Umsa,
Kalindrome,
Laiyenda,
The Cruel Pirates,
New Heathera,
The Legit Republic of Blanketsburg,
Medrengard,
Kongaria,
Awesomiasa,
Terraberg,
Rebel-topia of the South Pacific,
The HEM,
Pugs Only,
Vatsalaprastha,
Saccularious,
Azuremyst Glades,
Bilgeria,
Cypricia,
Fortolla,
Espatricalia,
Sheepatropolis,
Andermanni,
Gensville,
Blackvville,
Mavenu,
Aedinor,
United Imaginations,
Drakkaris,
The Tiger Kingdom,
Minbaric Federal Zones,
Nonce Rho,
Halo 7,
Grandton,
Isle of Harris,
Proteusion,
El Markus,
QuietDad,
El Moriyana,
Tsunamy,
Meddigo,
Aspratia,
Republic of Standland,
The Medicea Sidera,
Keldem,
Aeternally,
Antariel,
Jounonon,

Jamaican Bobsled,
Sir Beltz,

Vashaka,
The Fancy Republic of Zombie Napoleon,
Assemblea Mondiale,
United KingTom,
Silentman97,

Naaa,
Karatengisa,
Serbia-,
General Hegamony,
Oreliana,
Zhongrustra,
JohnnyandtheContusions,
Splend0ra,
New Atlantica,
Commonwealth Of Caprica,
Aesea,
Solacial,
The Hare Jordans,
Vulkanus,
Polipower,
Escade,
Pyongyang Fantasy,
United Galvern Islands,
Ahranaban,
Malinaria,
Drejano Vinni,
Federalized America,
AtlanticTradeUnion,
Redemptorian,
Militaristic Terror,
Drystar,
Bobs raider puppet,
Tyrussia,

Headphoneistan,
Hertzfeldt,
Crapotopia,
Chepland,
Ersoroa,
Notbotswana,
Amestris,
Corell,
Felise,
Carackas,
Bear Connors Paradiso,
Elwiscomebacia,
Mardi Gras,
Sparkadooby,
Unionized America,

Armestia,
The Federation of Troy,
Lytania,
Gymnostan,
The Imperial Empire of Murena,
Mithres,
Korodas,
Grishram,
Extopia,

Trakkon,
Eulova,
Nyfinest128,
Slave Labor,
HerpDerpDippityDoo,
FarkCity,
Creemore,
LaMerta,
Modenese,
Confederated States of Mercia,
Wolfsboro,
Minskip,
Nevader,
Tenir,
Meyujo,
Phlontopia,
Santhi,
Ploeus,
Euracor,
The Shaft,
Dovanet,
Acerbic,
Iriot,

Cypriot City-States,

Kaidee33,
Pariseos,
HRH,
PaPaPatagonia,
Underium,
Logania,
Void,
Juventina,
Taganian unfied states,
Liberatia,
Kanneronic,
Harcness,

Yeses,

Ancient Slobovia,
The Prusso-Kazakh Commonwealth,
Hellawi,
Mathys,
Kneekaps,
Leng,
Daire,
PenguinPies,
Trott,
Galipan,
TheStonedSurfers,
Mizuni,
Cyber Cats,
Antibertiescum,
Indir,
Irisland,
I n d I v I d u a l I s t s,
Vurdan,
Tealia,
Tulnaria,
Cato Puritans,
Joseph Rich,
Esperanceland,
Rac_h_ael,
The Antartic Regions,
Visunpathia,
Federalandia,
Helpful Whispers,
Republic of larousse,

Sanamoire,
The Free and United British Isles)