Spotlight on:
"The truth is out there"
Category: Inoffensive Centrist Democracy
Civil Rights:
Excellent
Economy:
Frightening
Political Freedoms:
Some
Regional Influence: Handshaker
Location: Europe
Overview • People • Government • Economy • Trend • Analysis
WA Member
The Republic of Gortagass is a massive, economically powerful nation, ruled by Brendan O'Sullivan with an even hand, and notable for its sprawling nuclear power plants. Its compassionate population of 3.741 billion have some civil rights, but not too many, enjoy the freedom to spend their money however they like, to a point, and take part in free and open elections, although not too often.
It is difficult to tell where the omnipresent government stops and the rest of society begins, but it juggles the competing demands of Education, Healthcare, and Commerce. It meets every day to discuss matters of state in the capital city of The Bungalow. The average income tax rate is 99%. A powerhouse of a private sector is led by the Information Technology industry, followed by Book Publishing and Tourism.
The nation has an international reputation for compassion, police officers have been re-kitted with designer uniforms and gold plated handcuffs, highschool principals regularly send armed truancy patrols to drag problem students to school, and political parties are banned from advertising and receiving private donations. Crime is totally unknown, thanks to the all-pervasive police force and progressive social policies in education and welfare. Gortagass's national animal is the Hedgehog, which is also the nation's favorite main course, its national religion is Catholicism, and its currency is the Euro.
Gortagass is ranked 458th in Europe and 120,404th in the world for Largest Mining Sector, scoring -5 on the Blue Sky Asbestos Index.





National Happenings
Most Recent Government Activity: 8 days ago
World Assembly
Endorsements Received: 205 (
Jenesia,

Alsted,
Nou Occitania,
Isle of Kesha,
Lexembourg,
Chiolena,
Silberia,
Dogfish Head 90 Minute,
Ascara,
Eurosceptic Citizens,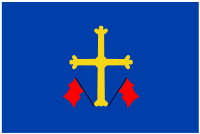 Voxum Mortalum,
Stromia,
Kureimoa,
Short shorts,
Puerto Thelosia,
Linkisheer,
Hamstery,
Escapos,
Capricania,
Nuweland,
Grasaland,
Alsacia Lorraine,
Saconian,
Ivil,
South Cowland,
Valrem,
Filirion,
Multatuli,
Dark_Warchief,

Marmiedon,
Apit,
Sybaritic Socialists,
The Neural Zone Armed Fraktion,
Tigyland,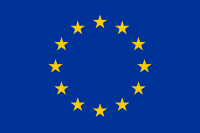 Dauershire,
Otterner,
Flooderai,
Screrefennae,
Kroinengin,
The City-State of Vienna,
Oswaroth,
Hamland,
Kaiserusse,
An Clar,
Drenetharada,
Seingalt,

Octinstine,
Fenian Provinces,
Swanmori,
Beauvoir,
Malacovia,
Mushrenia,
Brainworld,
Mameluco,
Shadeius,
Unified Provinces,
Rouleaux,
The United Provinces of Scandinavia,
The Armed Socialist Workers Syndicate,
Alpha and Delta Pact,
Auttumn,
Paxderius,
Primarchite,
Castanos,
Ivernia,
101st Wolfpack,
New Kulmerland,
New Republic of France,
Marmotien,
Chavaria,
Guanda,
Franco-Philia,
Mizialand,
Canado-Russia,
Indulgence and Ecstasy,
New Skandinavia,
Peorth,
Toongoosia,
Veeten Engines,
Highfind,
The Old English Order,
Bering,
Limanie,
The Kingdom of Germania,
Gr4nd3nia,
Vaktovian Confederacy,
Zimania,
Valveria,
The Northern Scottish Isles,
Pileusia,
Ravenstein,
The Brotherhood of Portugal,
Khederstein,
Chunk of Dirt,
The Seven Provinces,
Echo von Cotta,
Outer Prussia,
Minardi,
Trasnistria,
Killeenyarda,
Bohomo,
Sauv,
United states of Baltic,
Isolationist countries,
Prussia Bavaria Saxony and Wurttemberg,
La Nueva Madrid,
Bruusland,
Redentes Feles,
The Roman Alliance,
Nova Ardora,
Nova Res Publica Romanorum,
Soviet Shlyapy,
Blue Pig,
Unversed,
Madelish,
Crownland,
Larban,
Erasmus Kingdom,
Zicia,
Republica Ocidental de Roma,
Chelsspence,
Calacstein,

Norway and Iceland,

Apratim,
Kirito,
Ansington,

Fradonia,
Miravi,
Reiksguard,
Nova Prutenia,
United Federation of the World,
Kinrick o Scotland,
Romarctul,
Kingdom Of Brendkurk,
United Countries,
Voluntexas,

The United States of Mericistan,
Danworld,
High Haven,
Albertinum,
Zavalka,
Keris,
New France of Silvius Bonaparte,
Socialist Gatavia,
The Fair Republic,
Northegland,
Domiconia,
Palusia,
Socialist States of Ilirida,
Irredento,
Viertes German Reich,
Letzenburg,
British Isles and Commonwealth Realms,
Sahrath,
The Armed Peoples Republic of Epsilon,
Tichango,
The House of Rothschild,
Dervistan,
Germanic Football Nation,
Vest Franksland,
Melfar,

Gadem,
Shimabala,
Einsmannopolis,
Lapidotia,
Irish Republican Guard,
Banska,
Enroslandia,
Carswellia,
Terrambonum,
Gierschstein,
The British Stratocracy,
Dormea,
Altrick,
Amors Baller,
Bollocksistan,
Andrejs,
Xarion,
Alvandalus,
New Guangzhou,
Braxil,
Franzoesische Republik,
Larsjuh,
Lithuanian Peoples,
Czecago,
Kroazia,

The Union of American Soviets,
Coviland,
Huguslandia,
Portugal and Islands,
Pershore,
Dosia,
Wienaa,
Kavantye,
Arpenia,
Abigoria,
Slavic Union,
Warre,
Camilus,
Saint Albans,
FurryFandom,
Glatonia,
Anglo-Dutch Union,
Shinaya,
Kerkovia)