Spotlight on:
"It's amazing - it's just like a real Motto!"
Category: New York Times Democracy
Civil Rights:
Very Good
Economy:
Basket Case
Political Freedoms:
Superb
Regional Influence: Truckler
Location: the South Pacific
The Brown Chocolatey Mess of Fudgetopia is a gargantuan, genial nation, ruled by Stephie Fudge with a fair hand, and renowned for its museums and concert halls. The compassionate, hard-working, intelligent population of 23.744 billion Fudgetopians enjoy a sensible mix of personal and economic freedoms, while the political process is open and the people's right to vote held sacrosanct.
It is difficult to tell where the omnipresent government stops and the rest of society begins, but it juggles the competing demands of Law & Order, Social Equality, and the Environment. It meets every day to discuss matters of state in the capital city of Chupa . The average income tax rate is 95%. The private sector is almost wholly made up of enterprising ten-year-olds selling lemonade on the sidewalk, although the government is looking at stamping this out.
The nation's favourite colour is red (Fudgetopia has found 2 easter eggs), government officials have to mortgage their homes to make ends meet, Fudgetopia is notorious for its citizens' infidelity, and teenagers stay out into the wee hours of the morning "stargazing". Crime -- especially youth-related -- is moderate. Fudgetopia's national animal is the hasselhoff, which is also the nation's favorite main course, and its currency is the fudger.
Fudgetopia is ranked 1,982nd in the South Pacific and 57,045th in the world for Least Corrupt Governments, scoring -21 on the Inverse Mugabe Relativity Rating.








Most Recent Government Activity: 6 days ago
World Assembly
Endorsements Received: 127 »
Lakarian,
Gauthier,
Kiasu-ism,
Soem,
Darakin,
Bergenu,
Danimal,
Zakanda,

Curlyhoward,
The Bloodguard,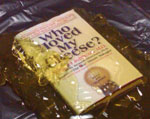 Chubrubs,

Ancient Slobovia,
LeonDegrelle,
No moking,
Emiton,

Yeses,

Theorin,
Nevergrowoldia,
Dragon Holy Land,

Armed Republic of Guns Addicts,
Arthloxia,
Lord Booze,
Rockchester,

The Two Jerseys,
Kholdan,
Geotig,
Anti Ringtone Songoria,
The Union of Human Territories,

The Union of Free Individuals,
Kanneronic,
Atamis,
Mobogistan,
Fivelsbo,
Bhiff,
Cape Adare,
Black Ivars,
South Pacific Belschaft,
FOAD,
Kukkelisvaara,
Zarkari,
Vulkanus,
Dovanet,
Gymnostan,
Tsunamy,
Sierra Lobo,
Assemblea Mondiale,
Bear Connors Paradiso,
Trott,
Ryccia,
Kien Truong, and 77 others.
Rebel-topia of the South Pacific,
Brutland and Norden,
TorchWood 18,
Sherlockopia,
Karatengisa,
Kringalia,
WallaWakkaWalla,
The United Communist Solar Republic,
LaMerta,
Komania,
SHAYTAN UKHIROSS,
Tealia,
Tyflugian,
Auxha,
Sanden,
Splend0ra,
Creepypastian,
Punchwood,
Elysian Pastures,
Space Wave,
Glenavar,
Novus Niciae,
Karlstadt,
Alf Landon,
Gemack,
THE BAHMIAN EMPIRE,
Mathys,
Greater Republic of Pakistan,
Drugged Monkeys,
Xano,
City States Nation,
Sparkadooby,
SketchyGround,
Callistaire,
The HEM,
The Silver Millennium,
Pillaganburnistan,
Dannada,
Confederation of Fallopians,
Dragonflight,
Krathenburg,
Nationine,
Zanithar,
End666,
Kaer Peulvan,
TrOjAn HeX,
New Manila,
Rimus,
Santa Tierra,
American Republic of Independent States,
Southern Bellz,
The Antartic Regions,
PenguinPies,
Aschenburg,
South Kinim,
Agaia,
Mount vernon,
Qvait,
Domial,
Ramshackle Mac,
Franbaconia,
Nyfinest128,
Copek,
Sandaoguo,
Land of Gus,
The Imperial Confederacy,
TSP-Aramanchovia,
Jagilki,
The Sanghelios Legion,
Qaweritoyu,
Tsaqilonesia,
United Allied Earth Federation,
Michu,
Haranj,
Sporaltryus,
Community Property, and
Haldilwe.