The Aeonian Citadel of
Liberal Democratic Socialists
Nukes can't stop us, but a giant foot is another story
Regional Influence
Apprentice
The Aeonian Citadel of Darakin is a gargantuan, socially progressive nation, ruled by Ashton Q Westchester III with a fair hand, and renowned for its anti-smoking policies, national health service, and stringent health and safety legislation. The compassionate, democratic, devout population of 25.239 billion Darakini love a good election, and the government gives them plenty of them. Universities tend to be full of students debating the merits of various civil and political rights, while businesses are tightly regulated and the wealthy viewed with suspicion.
The tiny, outspoken government prioritizes Law & Order, although Education, Environment, and Social Policy are also considered important, while Industry and Administration aren't funded at all. It meets to discuss matters of state in the capital city of Darakin Citadel. The average income tax rate is 3.6%, but much higher for the wealthy.
The sizeable but stagnant Darakini economy, worth 76.2 trillion shmingels a year, is driven almost entirely by government activity. The industrial sector is mostly comprised of enterprising ten-year-olds selling lemonade on the sidewalk, although the government is looking at stamping this out. Average income is 3,018 shmingels, and distributed extremely evenly, with little difference between the richest and poorest citizens.
Tourists visit Darakin to mass-moon Darakini politicians, there have been sightings of people walking around dressed in nothing but leopard-skin g-strings for 'religious reasons', social media sites go into shutdown for days at a time to censor user content, and town nameplates frequently raise giggles from passing tourists. Crime is totally unknown, thanks to the all-pervasive police force and progressive social policies in education and welfare. Darakin's national animal is the puma, which frolics freely in the nation's many lush forests.
Darakin is ranked 35,630th in the world and 1,864th in the South Pacific for Highest Workforce Participation Rate, with 75.39 Workforce Participation Rate.
Most Recent Government Activity:
World Assembly
Endorsements Received: 117 »
Fudgetopia,
Kiasu-ism,
Bergenu,

Curlyhoward,
Emiton,
Soem,
LeonDegrelle,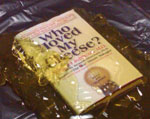 Chubrubs,
Cape Adare,
The Bloodguard,

Theorin,

The Two Jerseys,
Drystar,
Glenavar,
Tsunamy,
Nyfinest128,
SHAYTAN UKHIROSS,

Sanden,

Drugged Monkeys,
Karlstadt,
The United Peoples Soviet State,
The Solar System Scope,
FMM,
Lioniel,
Karnetvor,
SJS Republic,
Serenoa,
Seliyan progressive Islands,
Kaer Peulvan,
The Angle Wings,
Miris,
Trelatche,
Crusader Imperium,
Magna Sydney,
Farelonia,

Great Scapula,
Port Yalenia,
Extremely Democratic People,
Lolochie,
The United Expanse,
Imperiium,
Nejopia,
New Pleasantville,
Perezonia,
Pamela And Hepatitis,
Francesad,
Japanese Federal Republic,
Westcoast Nation,
Zadiner,
Gwrachbyd, and 67 others.
Bugmalandia,
Farengeto,
Kringalia,
Sandaoguo,
Argentea,
Opimo,
Belschaft,
Tananat,
Republic Of New Found Power,
Yardos,
VilniusEmpire,
Catochristoferson,
Shadman Equebal,
The Argentum,
Renovada,
Pencil Sharpeners 2,
Bonaugure,
Quiescent,
Cobrastan A,
Kalinaz Dominion,
Lambily,
Trollmel,
Phillius,
Union of republican states of America,
Kaugummi,
Mattaku Wakaranai,
Skeltalia,
Ukronda,
Fgsjeuw,
Sleice,
Zorpastan,
Sedunn,
New Aitkenhead Empire,
Valklann,
The Nationless Republic,
Stalvarctic,
Archimede,
Tuirsdehn,
Land Without Shrimp,
Lambdaland,
Esfalsa,
Ownzone,
RedDawn15,
San Lisandro,
Pulau Pinang,
Republic of RIP,
Wolfmech,
New Lancre,
Thacherstine,
DontStarve,
Uncastania,
Monkstar,
Lantica,
Gothamopulis,
Aystralia,
Rylothian,
Brimain,
Southwestern Alvilith,
Atahs,
Sierra Lobo,
FreeFishers,
Sup bud,
Imkitopia,
SuperTronGodTopia,
Yeses,
Esu19, and
Patrykstan.