The Aeonian Citadel of
Liberal Democratic Socialists
Nukes can't stop us, but a giant foot is another story
Ashton Q Westchester III
Regional Influence
Apprentice
The Aeonian Citadel of Darakin is a gargantuan, socially progressive nation, ruled by Ashton Q Westchester III with a fair hand, and notable for its museums and concert halls, anti-smoking policies, and keen interest in outer space. The compassionate, democratic, devout population of 24.161 billion Darakini love a good election, and the government gives them plenty of them. Universities tend to be full of students debating the merits of various civil and political rights, while businesses are tightly regulated and the wealthy viewed with suspicion.
The minute government, or what there is of one, is primarily concerned with Law & Order, although Education and Environment are also considered important, while Industry and Administration are ignored. It meets to discuss matters of state in the capital city of Darakin Citadel. The average income tax rate is 3.0%, but much higher for the wealthy.
The sizeable but stagnant Darakini economy, worth 66.0 trillion shmingels a year, is driven almost entirely by government activity. The industrial sector is mostly comprised of enterprising ten-year-olds selling lemonade on the sidewalk, although the government is looking at stamping this out. Average income is 2,731 shmingels, and distributed extremely evenly, with little difference between the richest and poorest citizens.
The nation is known as the cheapskates of the South Pacific, political satirists and late night comedians weep as the government begins cleaning up its act, census workers struggle to account for the rapidly increasing number of citizens to tabulate, and disadvantaged neighbourhoods have become no-go areas after sundown. Crime is totally unknown, thanks to the all-pervasive police force and progressive social policies in education and welfare. Darakin's national animal is the puma, which frolics freely in the nation's many lush forests.
Darakin is ranked 72,480th in the world and 1,076th in the South Pacific for Highest Economic Output, with 66.0 trillion Standard Monetary Units.
Most Recent Government Activity:
World Assembly
Endorsements Received: 122 »
Fudgetopia,
Lakarian,
Kiasu-ism,

Yeses,
Bergenu,

Curlyhoward,
Emiton,
Soem,
LeonDegrelle,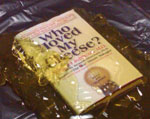 Chubrubs,
Cape Adare,
The Bloodguard,

Theorin,
Arthloxia,

The Two Jerseys,
Armed Republic of Guns Addicts,
Kanneronic,
Drystar,
Glenavar,
Tsunamy,
Nyfinest128,
SHAYTAN UKHIROSS,

Sanden,
Drugged Monkeys,
Karlstadt,
The United Peoples Soviet State,
Krathenburg,
Sierra Lobo,
Naples and Sicily,
The Solar System Scope,
FMM,
Lioniel,
Karnetvor,
City States Nation,
Novo England,
SJS Republic,
Carpat,
Bonaugure,
Serenoa,
Seliyan progressive Islands,
The Eight Hearths,
Liberum Hominis in Terra,
Kaer Peulvan,
Hjernaruzi,
The Angle Wings,
Miris,
Trelatche,
Crusader Imperium,
Magna Sydney,
Farelonia, and 72 others.
Great Scapula,
Port Yalenia,
The Sanghelios Legion,
Extremely Democratic People,
Domzona,
Lolochie,
The United Expanse,
Eta carina 2,
Astreos,
Imperiium,
Nejopia,
New Pleasantville,
South Anatolia,
Perezonia,
Pamela And Hepatitis,
Francesad,
Priojacia,
Toucanbay,
Japanese Federal Republic,
New Kelp City,
Westcoast Nation,
Tentan,
Valklann,
Zadiner,
Tayyibland,
Gwrachbyd,
Mughul,
Extalfa,
Bugmalandia,
Straenovir,
Doom Incarnate,
FeSterben,
Farengeto,
Kringalia,
Sandaoguo,
Squgeel,
Argentea,
Opimo,
Thalasse,
Brandaium,
Eastern Copek,
Pysia,
Belschaft,
Hernandalia,
Haletinya,
Marquendouxl,
Civitopia,
Tananat,
Romatra,
Havenwelle,
Malarek,
Imkitopia,
Railana,
OmegaFat,
Republic Of New Found Power,
Yardos,
Marchtopia,
Jeroen23B,
Techganet,
VilniusEmpire,
The Commonwealth Of New States,
Catochristoferson,
Yemassee,
Denguemark,
Woodikstan,
PenguinEmpire,
Umberton,
Daarlexon,
Commenwealth games,
Shadman Equebal,
The Argentum, and
Renovada.