The Aeonian Citadel of
New York Times Democracy
Nukes can't stop us, but a giant foot is another story
Regional Influence
Apprentice
The Aeonian Citadel of Darakin is a gargantuan, environmentally stunning nation, ruled by Ashton Q Westchester III with a fair hand, and renowned for its national health service, daily referendums, and restrictive gun laws. The compassionate, democratic, devout population of 24.859 billion Darakini enjoy a sensible mix of personal and economic freedoms, while the political process is open and the people's right to vote held sacrosanct.
The tiny, outspoken government prioritizes Law & Order, with Education, Environment, and Social Policy also on the agenda, while Industry and Administration aren't funded at all. It meets to discuss matters of state in the capital city of Darakin Citadel. The average income tax rate is 3.5%, but much higher for the wealthy.
The sizeable but stagnant Darakini economy, worth 74.1 trillion shmingels a year, is driven almost entirely by government activity. The industrial sector is mostly comprised of enterprising ten-year-olds selling lemonade on the sidewalk, although the government is looking at stamping this out. Average income is 2,978 shmingels, and distributed extremely evenly, with little difference between the richest and poorest citizens.
There is an abondance of ackawi and zartschmelzend in every Darakini grocery store, every citizen must submit to DNA testing to be eliminated from police inquiries, rural communities are all but disenfranchised as politicians focus all their attention on winning the deciding urban votes, and tourists visit Darakin to mass-moon Darakini politicians. Crime is totally unknown, thanks to the all-pervasive police force and progressive social policies in education and welfare. Darakin's national animal is the puma, which frolics freely in the nation's many lush forests.
Darakin is ranked 152,723rd in the world and 7,313th in the South Pacific for Highest Poor Incomes, with 2,487.89 Standard Monetary Units.
Most Recent Government Activity:
World Assembly
Endorsements Received: 138 »
Fudgetopia,
Lakarian,
Kiasu-ism,

Yeses,
Bergenu,

Curlyhoward,
Emiton,
Soem,
LeonDegrelle,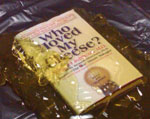 Chubrubs,
Cape Adare,
The Bloodguard,

Theorin,

The Two Jerseys,
Kanneronic,
Drystar,
Glenavar,
Tsunamy,
Nyfinest128,
SHAYTAN UKHIROSS,

Sanden,
Drugged Monkeys,
Karlstadt,
The United Peoples Soviet State,
Sierra Lobo,
The Solar System Scope,
FMM,
Lioniel,
Karnetvor,
SJS Republic,
Carpat,
Serenoa,
Seliyan progressive Islands,
The Eight Hearths,
Kaer Peulvan,
The Angle Wings,
Miris,
Trelatche,
Crusader Imperium,
Magna Sydney,
Farelonia,

Great Scapula,
Port Yalenia,
Extremely Democratic People,
Lolochie,
The United Expanse,
Eta carina 2,
Imperiium,
Nejopia,
New Pleasantville, and 88 others.
Perezonia,
Pamela And Hepatitis,
Francesad,
Toucanbay,
Japanese Federal Republic,
Westcoast Nation,
Zadiner,
Gwrachbyd,
Extalfa,
Bugmalandia,
Doom Incarnate,
Farengeto,
Kringalia,
Sandaoguo,
Argentea,
Opimo,
Eastern Copek,
Belschaft,
Marquendouxl,
Tananat,
Havenwelle,
Republic Of New Found Power,
Yardos,
Techganet,
VilniusEmpire,
Catochristoferson,
Denguemark,
Daarlexon,
Shadman Equebal,
The Argentum,
Renovada,
Pencil Sharpeners 2,
Bonaugure,
Quiescent,
Opplandia,
Kingdom of Penem,
Pinewood Island,
Cobrastan A,
Kalinaz Dominion,
Lambily,
Trollmel,
Phillius,
Union of republican states of America,
Lendonbourg,
Kaugummi,
Mattaku Wakaranai,
Skeltalia,
Ukronda,
Fgsjeuw,
Sleice,
Zorpastan,
Sedunn,
New Aitkenhead Empire,
Valklann,
The Nationless Republic,
Stalvarctic,
Archimede,
Tuirsdehn,
Land Without Shrimp,
Lambdaland,
Nooooooooooooooope,
Moonlit Isle,
Esfalsa,
Woosh,
Ownzone,
Meulmania,
Ruckmand,
RedDawn15,
Fannystan,
San Lisandro,
Vilolt,
Pulau Pinang,
Gunnerstan,
Republic of RIP,
Merriton,
Wolfmech,
New Lancre,
Thacherstine,
Carendor,
DontStarve,
Flergonia,
Uncastania,
Monkstar,
Lantica,
His Imperial Holiness Konrad,
Gothamopulis,
Aystralia, and
Rylothian.