Spotlight on:
"ooooooh!! i didn't know you cared...!"
Category: Left-Leaning College State
Civil Rights:
Superb
Economy:
All-Consuming
Political Freedoms:
Excellent
Regional Influence: Diplomat
Location: the South Pacific
Overview • People • Government • Economy • Trend • Analysis
WA Member
The Republic of Curlyhoward is a gargantuan, cultured nation, renowned for its anti-smoking policies. Its compassionate, hard-working, intelligent population of 19.98 billion enjoy extensive civil freedoms, particularly in social issues, while business tends to be more regulated.
It is difficult to tell where the omnipresent government stops and the rest of society begins, but it juggles the competing demands of Social Welfare, Law & Order, and Education. The average income tax rate is 24%. The private sector is almost wholly made up of enterprising ten-year-olds selling lemonade on the sidewalk, although the government is looking at stamping this out.
The government has cut taxes in the face of widespread tax evasion, inheritance tax has recently been abolished, the government is phasing in welfare programmes to tackle poverty, and citizens are enjoying a recent large cut in taxes. Crime is totally unknown, thanks to the all-pervasive police force and progressive social policies in education and welfare. Curlyhoward's national animal is the Moe, which frolics freely in the nation's many lush forests, and its currency is the Larry.
Curlyhoward is ranked 2,495th in the South Pacific and 79,153rd in the world for Most Extreme, scoring 15 on the Paul-Nader Subjective Decentrality Index.






National Happenings
Most Recent Government Activity: 14 hours ago
World Assembly
Endorsements Received: 83 (
Fudgetopia,
The Cruel Pirates,
Pamela And Hepatitis,
Gauthier,
Lakarian,
Tuchuk,
SHAYTAN UKHIROSS,
Brutland and Norden,
Bergenu,
Soem,
Kiasu-ism,
Starhunter,

Darakin,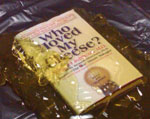 Chubrubs,
LeonDegrelle,
The Bloodguard,
Emiton,

Ancient Slobovia,
Atamis,
KLK,
Lord Booze,
Cypricia,

The Two Jerseys,
Kholdan,

Brittany the Great,
Dingers,
Revolutionary Aincrad,
Nobody Home,

Armed Republic of Guns Addicts,
Pugs Only,
Black Ivars,
Neo-Tesla,
Valens Ursidae,
Flatulati Incontinentia,
Baron and Merrill,
Arcadia Austral,
Crapotopia,
Chepland,
Southern Bellz,
Hileville,
South Pacific Belschaft,
Drugged Monkeys,
Michu,
Royeaux,
The HEM,
Sheepatropolis,
Mavenu,
Aramanchovia,
Vulkanus,
Isle of Harris,
Andermanni,

Radole,
Rebel-topia of the South Pacific,
QuietDad,
Nonce Rho,
Dovanet,
El Markus,
El Moriyana,
Antariel,
Mithres,
Foggy Island,
The Legit Republic of Blanketsburg,
--TAO--,
Bobs raider puppet,
The Fancy Republic of Zombie Napoleon,
Meddigo,
Assemblea Mondiale,

Naaa,
The Hare Jordans,
Nelsonian Empire,
Escade,
Alv,
Tenir,
Nibitorius,
Sir Beltz,
Trott,
Katostan,
Distortilla,
The Federation of Troy,
The Shaft,
Bear Connors Paradiso,
Federalandia,
Tobalien)