The Republic of
Civil Rights Lovefest
ooooooh!! i didn't know you cared...!
Regional Influence
Vassal
Local Council
Civil Rights
World Benchmark
The Republic of Curlyhoward is a gargantuan, genial nation, notable for its anti-smoking policies, daily referendums, and keen interest in outer space. The compassionate, hard-working, democratic, devout population of 26.762 billion Curlyhowardians hold their civil and political rights very dear, although the wealthy and those in business tend to be viewed with suspicion.
The large, liberal, outspoken government prioritizes Welfare, although Law & Order and Environment are also considered important, while Spirituality and Administration receive no funds. The average income tax rate is 21.9%.
The all-consuming Curlyhowardian economy, worth a remarkable 1,123 trillion Larries a year, is extremely specialized and solely comprised of the Book Publishing industry. Average income is 41,980 Larries, and evenly distributed, with the richest citizens earning only 3.1 times as much as the poorest.
Whipping posts and lashes have been transferred to the Historical Museum of Curlyhowardian Embarrassments, citizens are allowed to rise or fall based on their own merits, the nation has opened its arms to an influx of refugees, and men avoid even so much as looking at female colleagues. Crime is well under control, thanks to the all-pervasive police force and progressive social policies in education and welfare. Curlyhoward's national animal is the Moe, which frolics freely in the nation's many lush forests.
Curlyhoward is ranked 18,481st in the world and 223rd in the South Pacific for Largest Black Market, with 7.78 trillion Standard Monetary Units.
Most Recent Government Activity:
World Assembly
Endorsements Received: 164 »
Fudgetopia,
Lakarian,
Bergenu,
Soem,
Kiasu-ism,
Darakin,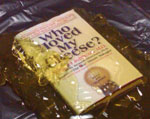 Chubrubs,
LeonDegrelle,
The Bloodguard,
Emiton,

Ancient Slobovia,

The Two Jerseys,
Armed Republic of Guns Addicts,
Bear Connors Paradiso,
Sierra Lobo,

Yeses,
Nyfinest128,

Costa Estre,
Cape Adare,
SHAYTAN UKHIROSS,

Sanden,
Drugged Monkeys,
FMM,
Sedunn,
SJS Republic,
The Solar System Scope,
Carpat,
Seliyan progressive Islands,
Phlontopia,
Serenoa,
The Eight Hearths,
Extremely Democratic People,
The Angle Wings,
Miris,
Crusader Imperium,
Liberum Hominis in Terra,
Trelatche,

Great Scapula,

Merriton,
Lolochie,
Toucanbay,
Eta carina 2,
United Allied Earth Federation,
Hamidson,
Francesad,
Westcoast Nation,
Punchwood,
Hjernaruzi,
Zadiner,
Patrykstan, and 114 others.
Extalfa,
Trollmel,
Lioniel,
Bugmalandia,
Hurtistan,
HORLALEK,
Imperiium,
Theorin,
Magna Sydney,
Brandaium,
Lambdaland,
Arrow-Debreu,
Japanese Federal Republic,
Quiescent,
Doom Incarnate,
Yardos,
Laurana,
Farengeto,
Kringalia,
Sandaoguo,
Pamela And Hepatitis,
Gymnostan,
The United Expanse,
Karlstadt,
Eastern Copek,
Belschaft,
Kanneronic,
Marquendouxl,
Lendonbourg,
Opimo,
No moking,
Bhiff,
Tananat,
Black Ivars,
Gatahar,
Arthloxia,
Lackadaisical Samoans,
The United Peoples Soviet State,
Republic of RIP,
OmegaFat,
Railana,
Kalukmangala,
Lambily,
Nothing But Canadians,
The Derpy Democratic Republic Of Herp,
Threat Level Midnight,
Dagondria,
Techganet,
Billtonia,
New Aitkenhead Empire,
Kasich-Westwell,
Catochristoferson,
DK SAN,
Denguemark,
Peoples Republic of Chat,
Kingdom of Penem,
The Lightning Kingdom,
Troublesome Beast Clans,
Roavin,
Hoochland,
Jeroentje,
Hadraenia,
Serpensland,
Weldinia,
Sleice,
Bandorion,
Nitro329,
New Pleasantville,
Melgrove,
Crabius,
Tazbania,
Tsunamy,
Shadman Equebal,
Pankisi,
Tankenburg,
Neo-Valhalla,
Havenwelle,
Cobrastan A,
Pencil Sharpeners 2,
Pinewood Island,
Erinor,
Bonaugure,
Land Without Shrimp,
Azkabanistan,
Opplandia,
Dylar,
The International Knights,
Thudor,
Antegrave,
San Belgrano,
Prodos-Technos,
Green Garden,
Lennyville,
Caasd,
Errett Island,
Amakul,
Esfalsa,
Kaviik,
Valklann,
Eagerness,
United Federated States of Omega,
Stronk Russian States,
Exeggutor,
Meulmania,
Nooooooooooooooope,
Ebonhand 2,
DesBois,
G4B3 H C0UD,
Vannessia,
United States of Vietnam,
Ruckmand,
Aswaite,
Saturnia011, and
Ownzone.