Spotlight on:
"We're better than you"
Category: Corporate Police State
Civil Rights:
Unheard Of
Economy:
Frightening
Political Freedoms:
Outlawed
Regional Influence: Truckler
Location: the South Pacific
WA Member
The Miserable Land of Aramanchovia is a colossal, economically powerful nation, ruled by The Leader with an iron fist, and renowned for its prohibition of alcohol. Its hard-nosed, hard-working, cynical population of 6.628 billion are ruled with an iron fist by the corrupt, dictatorship government, which oppresses anyone who isn't on the board of a Fortune 500 company. Large corporations tend to be above the law, and use their financial clout to gain ever-increasing government benefits at the expense of the poor and unemployed.
It is difficult to tell where the omnipresent, corrupt, moralistic, pro-business government stops and the rest of society begins, but it juggles the competing demands of Defence, Law & Order, and Commerce. It meets every day to discuss matters of state in the capital city of Arazmaz. The average income tax rate is 99%. A powerhouse of a private sector is led by the Arms Manufacturing, Automobile Manufacturing, and Information Technology industries.
The government seizes the property of the recently deceased, computer users are buried daily in thousands of unsolicited emails, penurious citizens die from easily remedied ailments because they aren't 'taking enough initiative', and the national Police Academies have dedicated infant wings. Crime -- especially youth-related -- is totally unknown, thanks to the all-pervasive police force. Aramanchovia's national animal is the Spined Tiger Bear, which teeters on the brink of extinction due to widespread deforestation, its national religion is worshipping The Leader, and its currency is the Coin.
Aramanchovia is ranked 4,579th in the South Pacific and 122,601st in the world for Best Weather, with -3,102 Metres of Sunlight Above Expected.



















Most Recent Government Activity: 4 hours ago
World Assembly
Endorsements Received: 153 »
Darakin,
Lord Booze,
Kholdan,
Flatulati Incontinentia,

Armed Republic of Guns Addicts,

The Union of Free Individuals,
Atamis,
Church Hills,
South Pacific Belschaft,
Katostan,
Michu,
Kiasu-ism,
No moking,
Cape Adare,
Arthloxia,

Theorin,
Rockchester,
The Bloodguard,
Nevergrowoldia,
Drakkaris,

The Two Jerseys,

Ancient Slobovia,
Fortolla,
Bergenu,
Dovanet,
Halo 7,
RandomGuyNation WA Seat,
Vulkanus,
Tsunamy,
Bear Connors Paradiso,
Gauthier,

Curlyhoward,
Kanneronic,
Sierra Lobo,
Ryccia,

Yeses,
Kien Truong,
Escade,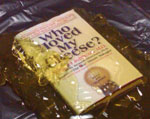 Chubrubs,
Rebel-topia of the South Pacific,
TorchWood 18,
Karatengisa,
Brutland and Norden,
The Dragons Islands,
SketchyGround,
Kringalia,
AtlanticTradeUnion,
Ihmawrtl,
Glenavar,
WallaWakkaWalla, and 103 others.
BIOTECH Industries,
Komania,
Gymnostan,
Rhomin,
Tealia,
Hidden Leaf Village,
Tyflugian,
Militaristic Terror,
Beatings,
Sherlockopia,
Esperanceland,
Iyadara,
SHAYTAN UKHIROSS,
Farengeto,
Roucheliere,
Sanden,
Splend0ra,
Hircania,
Amadena,
IceReign,
Akiroslobaquia,
Eisendorn,
Essivsoomm,
Damova,
Auxha,
Karlstadt,
Darygyos,
Verguile,
Elysian Pastures,
Creepypastian,
Liberatia,
Alf Landon,
Greater Republic of Pakistan,
Punchwood,
ErinMcMahon,
Nationine,
New Edem,
A cool name,
Cantoran,
Drugged Monkeys,
Callistaire,
The HEM,
Dun Dun Dun,
Neweireland,
The Silver Millennium,
Pillaganburnistan,
Sparkadooby,
Santa Tierra,
Qvait,
Aschenburg,
Azusa Pacifica Atlantis,
Al-Orthodoxia,
Alv,
American Republic of Independent States,
Kandoo,
Axelzuera,
Xano,
PenguinPies,
The Mother of dragons,
Sandaoguo,
Southern Wiland,
FLARA,
Krathenburg,
Kaer Peulvan,
Free and Liberated People,
House Thomason,
Itacara,
Cake and Cookies,
Domial,
Confederation of Fallopians,
End666,
Valposeba,
TrOjAn HeX,
Terrariel,
Franbaconia,
The Union of Human Territories,
North Kinim,
Bhiff,
Fivelsbo,
Novus Niciae,
Edgardian Empire,
Solveyeia,
Kauderia,
Rionopolis,
The Republic of Merrimont,
Friesa,
Beliun,
Brualrosia Islands,
Cool Britainna,
Imperator Zhodo,
Gemack,
Teranostra,
Shopia,
Erithacus,
Raptor Davros,
Libraland,
Copek,
Piracya,
Werelantis,
Railana,
The Toothless,
The Livathum, and
City States Nation.