Spotlight on:
"We're better than you"
Category: Corporate Police State
Civil Rights:
Unheard Of
Economy:
Frightening
Political Freedoms:
Outlawed
Regional Influence: Vassal
Location: the South Pacific
WA Member
The Miserable Land of Aramanchovia is a colossal, safe nation, ruled by The Leader with an iron fist, and remarkable for its enforced nudity. Its hard-nosed, hard-working, cynical population of 6.352 billion are ruled with an iron fist by the corrupt, dictatorship government, which oppresses anyone who isn't on the board of a Fortune 500 company. Large corporations tend to be above the law, and use their financial clout to gain ever-increasing government benefits at the expense of the poor and unemployed.
It is difficult to tell where the omnipresent, corrupt, moralistic, pro-business government stops and the rest of society begins, but it juggles the competing demands of Defence, Law & Order, and Commerce. It meets every day to discuss matters of state in the capital city of Arazmaz. The average income tax rate is 98%. A powerhouse of a private sector is led by the Arms Manufacturing, Automobile Manufacturing, and Information Technology industries.
Spined Tiger Bear racing stadiums are open 24/7, the sound of wooden legs echo throughout Aramanchovia after the recent introduction of the Foot Tax, billions of Coins are being blown on orbital weapons development, and the adult unemployment rate nears 100% as all available jobs have been filled by young children. Crime -- especially youth-related -- is totally unknown, thanks to the all-pervasive police force. Aramanchovia's national animal is the Spined Tiger Bear, which teeters on the brink of extinction due to widespread deforestation, its national religion is worshipping The Leader, and its currency is the Coin.
Aramanchovia is ranked 89th in the South Pacific and 5,136th in the world for Safest, scoring 463.2 on the Bubble-Rapp Safety Rating.




















Most Recent Government Activity: 10 minutes ago
World Assembly
Endorsements Received: 144 »
Darakin,
Lord Booze,
Kholdan,
Flatulati Incontinentia,

Armed Republic of Guns Addicts,
Kestral Blue,

The Union of Free Individuals,
Atamis,
Church Hills,
South Pacific Belschaft,
Katostan,
Azuremyst Glades,
Michu,
Kiasu-ism,
No moking,
Cape Adare,
Arthloxia,
Theorin,
Pamela And Hepatitis,
Rockchester,
The Bloodguard,
Nevergrowoldia,
Aedinor,
Drakkaris,

The Two Jerseys,
Unionized America,

Ancient Slobovia,
Fortolla,
Bergenu,
Dovanet,
Halo 7,
RandomGuyNation WA Seat,
Vulkanus,
El Moriyana,
Tsunamy,
Bear Connors Paradiso,
Gauthier,

Curlyhoward,
Kanneronic,
Kongaria,
Sierra Lobo,
Ryccia,

Yeses,
Kien Truong,
Escade,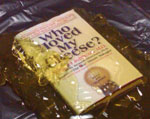 Chubrubs,
Rebel-topia of the South Pacific,
Fog Field,
TorchWood 18,
Karatengisa, and 94 others.
Brutland and Norden,
The Dragons Islands,
SketchyGround,
Kringalia,
AtlanticTradeUnion,
Ihmawrtl,
Antibertiescum,
Glenavar,
WallaWakkaWalla,
BIOTECH Industries,
Komania,
Gymnostan,
Infrastructure,
Commonwealth of Sanders,
Rhomin,
Tealia,
Hidden Leaf Village,
Tyflugian,
Militaristic Terror,
Beatings,
Sherlockopia,
Esperanceland,
Iyadara,
United Federation of Free States,
Community Property,
Tobalien,
SHAYTAN UKHIROSS,
Farengeto,
Roucheliere,
Sanden,
Australian Aboriginal States,
The Zhukov Regime,
Splend0ra,
Hircania,
Amadena,
Ironbury Papal States,
IceReign,
Akiroslobaquia,
Eisendorn,
Tericin,
Essivsoomm,
The Cray Cray Republic,
Hims,
Damova,
Auxha,
Karlstadt,
Darygyos,
Verguile,
Elysian Pastures,
Creepypastian,
Liberatia,
Alf Landon,
Greater Republic of Pakistan,
Punchwood,
Republic of Lunurita,
Isle of Harris,
ErinMcMahon,
Coconot,
The Saarland,
Nationine,
New Edem,
RandomAlto,
A cool name,
Cantoran,
Drugged Monkeys,
Callistaire,
The HEM,
Dun Dun Dun,
SSDD,
Ikamusume,
Gwendolyn,
Blattaland,
QuietDad,
Neweireland,
The Silver Millennium,
Pillaganburnistan,
Sparkadooby,
Santa Tierra,
Qvait,
Aschenburg,
Despicably Devious Defiant Kooky Koopers,
Aden Protectorate,
Azusa Pacifica Atlantis,
Al-Orthodoxia,
GoldenGloss,
Tsaqilonesia,
Alv,
American Republic of Independent States,
Kandoo,
Axelzuera,
Xano,
PenguinPies,
Farenhein, and
The Mother of dragons.